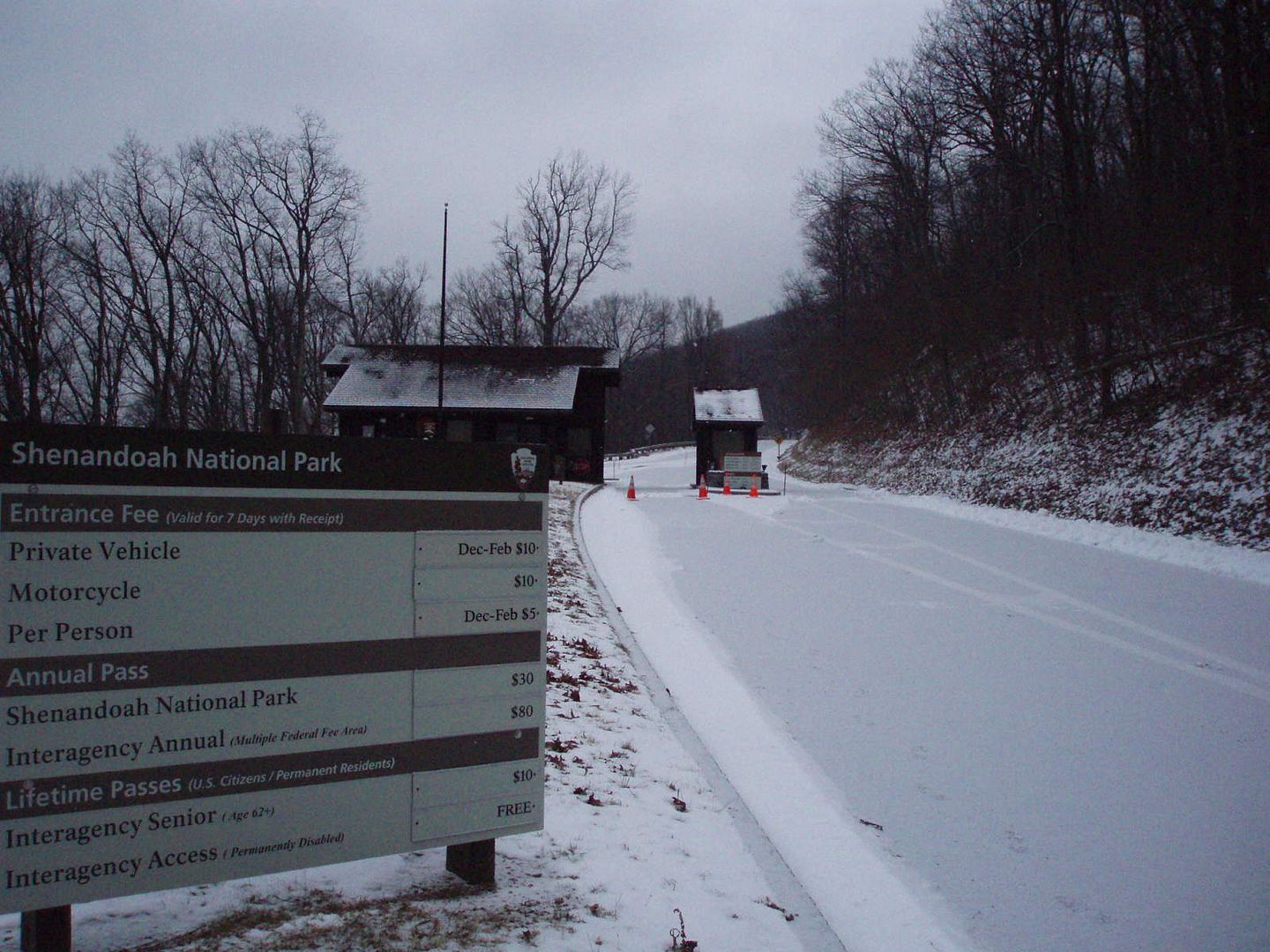 Christmas Day snowfall signals the beginning of a weekend when accumulations from 2 to 7 inches are forecast for the I-95 corridor and up to 12 inches in eastern Virginia. Governor McDonnell has declared a precautionary state of emergency. Shown here from earlier today: the closed entrance to Skyline Drive.
UPDATE by Lowell at 6:30 pm: The following weather forecast maps for Virginia are courtesy of the National Weather Service. According to the Washington Post's Capital Weather Gang, we're talking about 3-6 inches for NOVA and central Virginia. The Hampton Roads area could see upwards of 10 inches, while blizzard conditions are possible if you're traveling – or know anyone who's traveling – through the Boston-New York corridor. Good luck to everyone, and stay safe!
UPDATE #2: Approaching East Coast Winter Storm to Impact Amtrak Operations in Virginia
UPDATE #3 Sunday morning: The snowfall total forecast has been lowered, maybe just 1-3 inches for NOVA south through C-ville, 3-6 inches for Richmond, 4-6 inches in the Norfolk area?