A message from Mark Herring with just over 4 weeks to go until primary day. If you can volunteer or donate, please do. Thanks!
Friends,
I can't believe we're here already. Only one month left until the election.
I need your help to make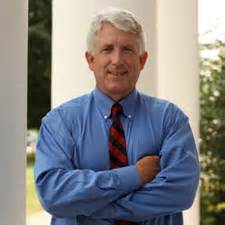 sure we win this. Our campaign has incredible momentum and support, but we have to finish strong. You know how high the stakes are: Virginians can't afford to have another Tea Partier in the Attorney General's office.
Right now, we need volunteers to get our message out to voters and help us on Election Day, Tuesday, June 11.
Can you help us out? If you can volunteer, please give Megan a call at (571) 252-9471 or sign up online here.
You've been there for us before, and I can't thank you enough. This is a powerful grassroots campaign, and I'm so inspired by how many of you are fighting with me.
With just one month to go, we have to make sure that all Virginians know how important this election is. The rights of Virginians hang in the balance. Click here to volunteer.
I appreciate anything you can do—whether it's on Election Day, or helping spread the word about our campaign to friends and family before then.
Anything you do now will help ensure that we win on Election Day.
Thanks again for all the support you've given me. I am truly grateful.
Mark