Home
Authors
Posts by Andy Schmookler
Andy Schmookler
The Democrats' 2014 election debacle left no room for doubt: Something is seriously wrong with this Democratic Party. Consider this:
* In the 2013-4 Congress, Republicans violated fundamental norms of American democracy, deliberately choosing to keep government from addressing the nation's pressing problems, showing an utter lack of concern for serving the public good.
* After this travesty took place in plain sight for nearly two years, the American electorate rewarded the Republicans by handing them even more power.
*Democrats coasted into electoral disaster without even trying to focus attention on the Republicans' unprecedented abuse of the system our Founders gave us.
Sure, there's plenty of shame to go around- every major component of the American body politic is implicated here.
The Republicans' conduct has been awful, of course, but there's no point dwelling on what this party has become. It has been well over a decade since that Party abandoned the integrity and decency of Dwight Eisenhower, Barry Goldwater, and Ronald Reagan.
The Republicans disabled our government right out in the open: making this past Congress the least productive in history; passing bills that they knew had zero chance of being enacted; focusing on provocative but useless gestures such as voting more than 50 times to repeal the health care law; refusing to bring to the House floor an immigration bill that had passed the Senate by more than 2 to 1; never proposing serious solutions of their own.
But apparently voters needed help to see how seriously the conduct of the Republicans had violated this nation's basic democratic values. Where could they get that help?
Sowing Fear to Reap Submission
How are we to understand all these shootings, by police, of unarmed black men? And the manner in which the American justice system processes these shootings with the result that very few are indicted, hardly any are convicted, and virtually no one does any jail time? And how are we to understand the way that an impassioned major segment of people on the political right make heroes of the shooters in these cases -- like Darren Wilson (and a self-appointed vigilante like George Zimmerman)?
A very dark force in the American body politic -- an ancient and destructive component in the consciousness of the American collectivity -- is being expressed here. It is all about that component of American civilization, going back centuries, that insists on the power of whites to oppress blacks.
Central to that oppressive power arrangement is making black people -- making black men, specifically -- afraid. Intimidation is always and everywhere a favorite tool of the oppressor.
In the days of slavery, the white elite created a system of "slave patrols" to capture and punish runaway slaves, and to intimidate the rest of the slave population. In the century of the Jim Crow regime in the American South, a whole range of methods -- of which the lynching was only the most dramatic -- were employed to intimidate blacks (again, especially black men) into acquiescing in the oppression imposed upon them by the dominant white race.
It is, regrettably, in that context that the pathological pattern of police killings of unarmed black men is to be understood.
What do the recent mottoes "Hands up! Don't shoot" and "I can't breathe" express if not a shared sense in the black community that it is dangerous to be an American While Black? And while the police in America truly do -- in most ways -- "protect and defend" all of us, that is historically not the whole picture. There is also nothing new in American history about the police force also being an instrument for protecting and defending power relationships, some of which are unjust.
On Tuesday, just before my Thanksgiving travels began, I posted a piece here titled One Thing I Know about Ferguson. I posted version of the same thing on my Facebook page, and a Tea Party guy of my acquaintance reposted it under the caption, "Andy Schmookler attempts to further dumb down the left."
Here on Blue Virginia, in the comments thread, I made mention of the "discussion" that then ensued, involving a variety of this fellow's political allies, and I described some of what was manifest there as disturbing. That led to some conversation involving several of us as to whether there was anything much "new" going on in the American body politic or if it is now just more visible thanks to the Internet or what.
I am following up here because I tried to provide a link to that Facebook discussion, and simply forgot that Facebook pages are not available to everyone. Let me here, therefore, provide a glimpse into the darkness that (as I saw it) this piece on Ferguson brought into view.
My view is that quite possibly we are looking at a profound and dangerous development in a segment of American consciousness. Not everyone saw it that way, but as I was unable to provide people with access to that material, the discussion was handicapped. I'll provide it now.
First, my piece was very careful to make a single point that did not take sides as to the facts of the shooting and as to whether a proper grand jury process would or would not have indicted Darren Wilson for the shooting of Mike Brown. My piece, rather, was a criticism of the Missouri officials -- the prosecutor, and the governor -- for how they handled the process.
Of those officials, I wrote:
I don't know enough about the facts of what happened that night in Ferguson to know with any certainty whether an indictment was called for or not. I've not explored the witness statements, and don't know who or what to believe about what happened between Darrell Wilson and Mike Brown.
But I do know that the authorities handled the legal process about it it quite wrongly.
Their priority should have been to conduct the process in such a way as to maximize the chance that everyone would have confidence in its integrity and fairness. They didn't even try.

That should have been their priority because taking care not to damage the larger society by exacerbating a major fault line is what has been most important all along.
Every effort should have been made to protect the society from further divisive wounding. The over-riding question for the county prosecutor, and for the Missouri governor, should have been: How can this be dealt with so that everyone feels assured that every good faith effort has been made to see that justice is done, whatever that may entail?
That would have meant bringing in a special prosecutor, of unquestioned integrity, in charge of the investigation and the grand jury process.
Even if the county prosecutor was indeed going to be fair, from the outset, he was not seen that way by the side most aggrieved. Leaving him in charge, pre-determined that, rightly or wrongly, a non-indictment would be seen as a failure of justice, and would unleash the pain and rage that we have seen.
Then this prosecutor -- with a personal history and set of allegiances that already seemed to stack the deck -- proceeded to conduct the grand jury process in a very unorthodox way, not seeking an indictment as prosecutors generally do, but leaving to the grand jury what prosecutors generally do. This alteration of the usual process clearly served the interest of the accused.
This piece appeared recently in the Richmond Times Dispatch.
In its opinion in Citizens United, the Republican-appointed Supreme Court majority pretended it wasn't true. But every sane person knows otherwise: allowing unlimited money to flow into our election process corrupts our democracy. "One person, one vote" gets replaced by "one dollar, one vote," which means that the increasing inequalities of wealth in America subvert the democratic idea of equality of political voice among all citizens.
But less obviously, allowing money to buy political power corrupts not only the political system, but the money system as well.
I used to call out the Koch Brothers, for their campaign to misinform the public about climate change, as being not only immoral but also a kind of crazy. What kind of insanity is it, I asked, for billionaires who already have more money than they and their children and their grandchildren could spend in a lifetime, to damage the future for generations to come, and for life on earth generally, just to get still more money for themselves?
I was thinking of money as something that entitles the owner to get economic goods. And for billionaires like the Koch Brothers, the limit to the goodies they might benefit from consuming or owning has long since been passed.
But in a political system like the one being fashioned by things like the Citizens United decision, money isn't about acquiring economic goods in the pursuit of happiness. It is about buying the government in the pursuit of power.
The Democrats lost not because they were wrong but because they were weak.
They were weak in their fighting. And they were weak in presenting the values and the kind of America they stand for.
How else but by Democratic weakness can we explain how raising the minimum wage keeps winning by large majorities with support from people who then go vote for Republicans who have fought to block such a raise?
How else can we explain that voters unhappy with the failures of Congress to take care of the people's business will vote for politicians who made it their priority to see to it that Congress could not take care of that business?
The people have bought a raft of lies, and the Democrats have been too weak to make the liars pay a political price.
Now the bullies of the right are coming forward to bully the Democrats some more. This we saw yesterday when the Republican Speaker of the House spoke contemptuously of the President of the United States in a way we Americans are not supposed to talk about a president.
Speaker Boehner warned President Obama against "poisoning the well" (by taking an executive action the Republicans don't like). No one would drink from it anyway after what the Republicans have thrown into it these past six years.
Will President Obama let himself be bullied? Will the Democrats in general respond to their rejection by the voters by acting deferential to the victors?
God, I hope not. That's the last thing we need for the Democrats to do.
Shame on us, the American People.
Giving more power to a Republican Party that has has been blatantly indifferent to the good of the nation.
Never in American history has there been a party so consistently destructive in its impact on America. Indeed, it is hard to find an instance these past six years when the Republicans have even tried to be constructive, tried to address our national problems.
Never in American history has there been a party so consistently dishonest in its communications to the people.
To know of this unprecedented betrayal of the nation, we have no need of secret tapes or conspirators coming forward to testify. It has been there undisguised, right in front of our eyes.
Yet, yesterday, tens of millions of Americans who are unhappy with "Congress" for its record-setting failure to take care of the nation's business voted for the party that deliberately worked to make Congress fail.
Shame!
This piece ran in two Virginia newspapers this past week.
How many Americans fit this profile?
1) They are inclined to view politics in moral terms, and it is important to them to be one of the good people and not one of the bad people.
2) Their understanding of the workings of the larger systems in their world - e.g. the US government, and the American and world economies - is limited.
3) Having neither the time, interest, nor background to develop a complex picture of American politics, they welcome a simple way to exercise their duties as citizens. Finding a single issue that can define their political choices serves this purpose.
Millions, I would guess.
To lock in the support of such people, the issue of abortion is perfect.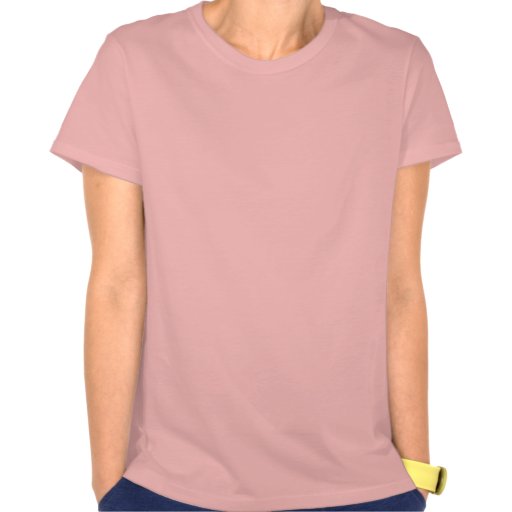 In
"More on the O'Reilly/Stewart Brouhaha: The Right-Wing Urge to Kick Down,"
I offered one explanation of how non-rich white people can get motivated to kick down on those below them (especially blacks, but also any of those "takers" they like to contrast with the virtuous, hard-working people they like to see themselves as being). It is an old con job, where the dominant class sells a phony picture to induce one group of people they are exploiting to take their anger and frustration out on those below them.
Kick downward at the suppopsdly lazy, good-for-nothing poor, rather than protest upward at the source of the real injustice.
But that explanation doesn't explain the impulse to kick down shown by the likes of Bill "What White Privilege?" O'Reilly, nor by the rich men with whom Mitt Romney sought to ingratiate himself with his "47%" comment.
Surely, part of the motivation for the distortion of reality is that the warped picture provides justification for the elite's lack of compassion for those who suffer under their domination.
But something deeper is going on.
It is not only the poor who experience being the recipient of a downward kick. That template of the downward kick is so ingrained in the culture - at multiple levels, and especially in some parts of the culture - that even many who, in socio-economic terms, are in dominant positions have had profound experiences of that kick-down pain.
[10th entry in the "Press the Battle" series.]
Summary: From the perspective of the evolution of life, it can be seen how value is an emergent -- but none the less real -- dimension of the reality of creatures like us humans. Evolution operates on the principle that life is better than death. Operating on that basis, evolution brings into existence creatures who experience that fulfillment is better than misery. That is the foundation of value. and it makes value fully real in every way it could be.
Previously, I asserted that:
1) the imbalance in intensity in the political battle raging in America is largely due to the deficiency of moral and spiritual passion in Liberal America,

2) this deficiency is the by-product of the worldview that is strong in Liberal America, according to which "value" is considered a matter of subjective opinion, and thus not really real, and there can be no such thing in the human world as "the battle between good and evil," and

3) it is a mistake to believe that intellectually responsible thinking about the evidence of our world requires that we reach those conclusions.
In order to regain its moral and spiritual passions, Liberal America does not have to to embrace the forms traditional religion has used to represent the issues of good and evil. That reconnection can be achieved, by moving further forward along the path of rational, empirically-based scientific knowledge.
In other words, the path of evidence and reason can provide us good answers to those vital questions of value -- answers that can connect us to those deep parts of our human core from which comes the passionate intensity required for this urgent battle.