Home
Authors
Posts by Andy Schmookler
Andy Schmookler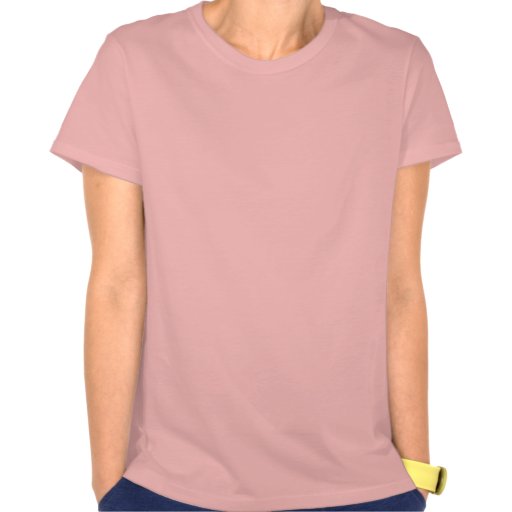 In
"More on the O'Reilly/Stewart Brouhaha: The Right-Wing Urge to Kick Down,"
I offered one explanation of how non-rich white people can get motivated to kick down on those below them (especially blacks, but also any of those "takers" they like to contrast with the virtuous, hard-working people they like to see themselves as being). It is an old con job, where the dominant class sells a phony picture to induce one group of people they are exploiting to take their anger and frustration out on those below them.
Kick downward at the suppopsdly lazy, good-for-nothing poor, rather than protest upward at the source of the real injustice.
But that explanation doesn't explain the impulse to kick down shown by the likes of Bill "What White Privilege?" O'Reilly, nor by the rich men with whom Mitt Romney sought to ingratiate himself with his "47%" comment.
Surely, part of the motivation for the distortion of reality is that the warped picture provides justification for the elite's lack of compassion for those who suffer under their domination.
But something deeper is going on.
It is not only the poor who experience being the recipient of a downward kick. That template of the downward kick is so ingrained in the culture - at multiple levels, and especially in some parts of the culture - that even many who, in socio-economic terms, are in dominant positions have had profound experiences of that kick-down pain.
[10th entry in the "Press the Battle" series.]
Summary: From the perspective of the evolution of life, it can be seen how value is an emergent -- but none the less real -- dimension of the reality of creatures like us humans. Evolution operates on the principle that life is better than death. Operating on that basis, evolution brings into existence creatures who experience that fulfillment is better than misery. That is the foundation of value. and it makes value fully real in every way it could be.
Previously, I asserted that:
1) the imbalance in intensity in the political battle raging in America is largely due to the deficiency of moral and spiritual passion in Liberal America,

2) this deficiency is the by-product of the worldview that is strong in Liberal America, according to which "value" is considered a matter of subjective opinion, and thus not really real, and there can be no such thing in the human world as "the battle between good and evil," and

3) it is a mistake to believe that intellectually responsible thinking about the evidence of our world requires that we reach those conclusions.
In order to regain its moral and spiritual passions, Liberal America does not have to to embrace the forms traditional religion has used to represent the issues of good and evil. That reconnection can be achieved, by moving further forward along the path of rational, empirically-based scientific knowledge.
In other words, the path of evidence and reason can provide us good answers to those vital questions of value -- answers that can connect us to those deep parts of our human core from which comes the passionate intensity required for this urgent battle.
This piece has appeared this week in several of the newspapers in my conservative congressional District (VA-06).
Recently my wife and I attended a reunion of her first cousins (and their spouses). These cousins are the children of the children of a couple of Swedish immigrants who settled in Iowa to farm in the late 19th century.
What a wonderful family event! Just enough people to fill all the seats around a table not so big we couldn't all converse together. In all our time together, there wasn't a single hurtful word. Even the spouses, like me, were embraced in the family feeling, all glad to be together.
All these cousins -- except for the two children of those Iowa farmers' youngest child (which includes my wife) -- are Republicans.
We know each other's political orientations, and like a lot of other families in recent years, we know not to talk politics. (Even so, at a previous reunion two years ago, when I was running for Congress as the Democratic nominee, I was touched at how excited, even supportive, about my run they all seemed to be - family feeling seemingly trumping politics.)
But as we drove off afterwards, I thought of the troubling contrast I saw.
In the gathering of the cousins, our togetherness was imbued with a spirit of cooperation. There was a "barn-raising" spirit, as everyone just naturally pitched in together to get things done--things like feeding us all and cleaning things up.
But has there ever been a political party in America that was so little imbued with a cooperative spirit as the party they support? Never has "compromise" been treated as such a dirty word as by today's Republican Party. Never has a party been less interested in working together to do the people's business.
In my
previous piece
on "The O'Reilly/Stewart Brouhaha," I said that it's unclear whether conservatives like Bill O'Reilly really want to help foster a culture of responsibility among people at the lower end of the economic spectrum -- in particular, in black culture -- or whether they just "enjoy the excuse to beat up on an oppressed people, as their kind have been doing in America for centuries."
It looks a lot like it's the latter. We can infer this eagerness to kick down on those at the bottom from how much conservatives of this kind are willing to distort reality to justify their attitude of blame and attack.
Remember Mitt Romney's infamous "47%" comment in the 2012 presidential election? However much that comment reflected Romney's own beliefs, he surely had reason to believe that this condemnation of half the country as "takers" suited the beliefs of the Republican fat-cats to whom he was speaking.
After that 47% remark was made public, many came forward to expose how distorted was the notion that all these millions of Americans were somehow parasitic on the American bounty the fat-cats prided themselves on creating. This 47%, it was pointed out, included not only people who had retired after years of hard work, but also people supporting families, sometimes needing to work more than one job to make ends meet. Hardly parasites.
Somehow, it served a purpose for these rich Republicans to imagine that the bottom half of America were leeches on the body of the American economy.
But on the right, it's not only the rich who seem drawn to this distorted fantasy. This I know from years discussing politics with a conservative radui audience in my part of Virginia.

Summary: Americans think the nation is heading in the wrong direction. My biggest worries are 1) that our democracy is increasingly being transformed by the influence of big money into a plutocracy, and 2) we are failing to act vigorously to address the pressing emergency of global climate change. On both issues, the Republicans are playing a darkly destructive role, while the Democrats are failing to press the battle with the necessary vigor. That pattern reveals the essential core of America's national crisis. (This piece ran as an op/ed in the Richmond Times Dispatch this spring.)
Are you, like me, unhappy about where you sense our nation is heading? Do you, like me, fear that the prospects for our children and grandchildren will be darker than what we have known?
For years, the polls show, a substantial majority of Americans have been unhappy about where our nation is headed. But we don't all see the same dangers or agree on what to do about them. For example, the fear of millions that Obamacare is another step toward a socialist tyranny has little to do with reality. This distraction is indeed just one more symptom of what's gone wrong.
Here are my two most important areas of concern:
** The accelerating replacement of government by and for the people by government by and for big money.
** The disruption of the earth's climate system, on which our lives depend, is gaining momentum, while our nation remains incapable of responding appropriately.
Both crises reveal a pathological political dynamic darkening the prospects for our nation and its people.
The plutocratic threat to our democracy has long been visible, but not in living memory has our descent into the rule of the money system gone so deep.
People like Bill O'Reilly call upon people to raise themselves up while helping keep a foot on their necks.
Conservatives like O'Reilly do have some kernels of truth on their side. They rightly think people should develop good character, including virtues such as discipline and responsibility for oneself. And they are rightly concerned to assure that social policies don't discourage people from developing such virtues.
But after those kernels of truth, their map of the world is dominated by a river of denial.
First, as Jon Stewart pointed out in his confrontation with O'Reilly, they deny how much their own ascent was boosted by the advantages their culture gave them. As Chris Hayes put it in his October 16 segment on the O'Reilly/Stewart confrontation, there are "two types of people--those who recognize they're standing on something built to help them, and those who believe they are natural giants."
(Hayes cited a poll conducted by researchers at Cornell University in 2008, asking people if they had ever used government social program. 57% said no, but the researchers established that 94% of those people were mistaken and had used at least one. On average, they'd benefited from four.)
In his effort to get Bill O'Reilly to acknowledge "white privilege," Jon Stewart focused on the advantages O'Reilly got from growing up in the new, post-war, middle-class community of Levittown. It was a community that supported O'Reilly's becoming the so-called "self-made man" that he is.
Those advantages amount to "white privilege," Stewart argued, because the town was closed to black families (until a federal housing law passed in the late 1960s forced those gates open).
The right-wingers are eager to scold blacks for not developing a culture of responsibility. But if you want people to develop the virtues of discipline and responsibility, it is folly - or perhaps hypocrisy - not to be equally concerned that the society provides those people the opportunities to reap the rewards to which those virtues are supposed to lead.
This piece begins a discussion that is addressed especially to those who believe that there is no such thing -- and can be no such thing -- in the world as an "evil force."

Summary: Why does that the line from Yeats apply to America in our times? "The best lack all conviction, while the worst / Are filled with a passionate intensity."

One important reason is that the battle playing out in our politics is fundamentally a moral and spiritual battle, and while the right is connected to their moral and spiritual passions (even though that connection has been made on the basis of lies) Liberal America is not.

Much of that disconnection in Liberal America is due misguided beliefs, including: 1) that "value" is not really real, and 2) that there is nothing in the dynamics of the human world that warrants being called "evil," an "evil force," or "the battle between good and evil."

These beliefs, I will argue, are not only a source of weakness, but also mistaken.
The crucial battle in America today is being fought in the political arena, but the heart of it goes deeper than politics. It is at the moral and spiritual level. The issue in America today is this: will constructive or destructive, life-serving or life-degrading forces prevail in shaping this nation's future?
The battle to decide this question has not been going well. The lamentable core dynamic of this battle is all too well captured by the line from Yeats: "the best lack all conviction, while the worst / Are filled with a passionate intensity."
Summary: In Liberal America these days, one encounters a good deal of hopelessness about the future of our country. Why the hopelessness? The difficult circumstances certainly play a part. But they are not answer enough. Hopelessness is also a sign of disconnection from the realm of the spirit. In that realm, there is no sense of "impossible." And this disconnection from the spirit is also at the root of Liberal America's weakness. This points to a cure for our hopelessness that also can strengthen us to fight and win this battle, however challenging it may be.
In response to my piece, "Liberal America, You Don't See What We're Up Against," where it appeared on Huffington Post, one reader posted a comment suggesting that perhaps a reason people don't see it is that seeing it only compounds feelings of despair and hopelessness. He quoted from a new book by Bob Herbert, reporting that in his travels across America he'd discerned "a sense of powerlessness and resignation among ordinary people that I hadn't been used to seeing."
I thought it an excellent comment, and I followed up by raising the question, why is it that people feel this hopelessness. That our situation is quite difficult is part of it, of course, but it is not a sufficient explanation. In those heroic times discussed in "Not Our Finest Hour," there were dark times in which those American heroes might have given into despair, but did not.
So the question arises: why on some occasions do those facing great adversity give in to despair, while in others they maintain their resilience and a sense of possibility?
The following, published in the newspapers of my conservative area in Virginia offers what I believe is an important piece of an another.
On my piece,
Sorry Mr. Krugman: Obama Came to Office Holding a Royal Flush, Then Declared His Hand "Ace High"
, I have taken a bit of a beating. Given the "if you can't stand the heat, get out of the kitchen" principle, I accept that this goes with the territory.
But there's something about all the objections I don't get. My critique of Obama rests on a handful of points. Many of the criticisms directed my way seem to me irrelevant to these points, as if they are attacking an argument different from the one I'm making.
For example, some people seem to think I don't realize just how bad -- how determined to thwart Obama -- these Republicans have been.
On the contrary, my whole "Press the Battle" campaign is an attempt to convey that what's animating these Republicans is much worse than too many people in Liberal America recognize. If there is one point I want to convey in my whole enterprise, it is this: "That the Republican Party has become the instrument of a destructive -- I would say "evil" -- force.
What Obama has been up against is not just an "extreme" party, not just the unscrupulous plutocrats who bankroll their scandalous political strategies, not just some rogues who got elected to office. Obama -- and the rest of us -- are up against a rather pure case of the kind of thing that creates historical nightmares.
Summary: We all know how to respond to evil. Again and again, our popular stories and mythology take us vicariously and gratifyingly through the process -- e.g. in films like "Avatar," "Star Wars," "Lord of the Rings," where our heroes put themselves on the line to defeat an evil force in defense of sacred values. Why is it, then, that as we face that same essential situation in America's contemporary reality, we fail to respond as our heroes do?
The the destructive force that has arisen on the right is only one side of America's present national crisis. The other side is the weakness of the response from Liberal America to this profound threat to our nation's well-being.
I've described President Obama's failure to wage the battle that must be waged. But the problem of liberal weakness - and of its blindness - is not confined to the president. These defects were evident among Democratic leaders before Mr. Obama assumed the presidency, and they are manifested, I would assert, by Liberal America taken as a whole.
It is important that we understand the sources of this weakness.
It's not that we don't know how to respond to an "evil force," for this is something our society's culture (popular and otherwise) has taught us well.
Consider how three of the most salient narratives of modern American popular culture put us through our paces-- evoking the pain and outrage of seeing injustice done and sacred things destroyed, and instilling in our hearts the will to fight the necessary battle to prevail over evil and set things right.