Home
Authors
Posts by frankoanderson
frankoanderson
Today Del. Barbara Comstock announced that the Independent Women's Voice (IWV) -- which is by no means independent or "mainstream," as they claim -- presented her with the 2014 Healthcare Leadership Award.
Who is the IWV? An anti-Obamacare right wing front group who established The Repeal Pledge, which Barbara Comstock signed. What's so insidious about this pledge is that Comstock is promising, if elected, to let IWVdecide what legislation she will support:
The Repeal Pledge's Advisory Board... will determine which legislative efforts are legitimate for the purpose of this pledge.
This candidate for Congress is vowing to take orders from an anonymous advisory board. After refusing to answer questions from the media or the general public, and shunning nonpartisan organizations like the AARP, this comes as no surprise.
I was astounded by
what my local Republicans wrote
on the subject of Labor Day. These days I guess I shouldn't be surprised (after all, they did invite us to join the Tea Party's "Boycott Labor Day" event in 2012), but this time their message was so full of contempt for working Americans, so disdainful of the tradition of the holiday, and so deliberately misleading -- that I felt compelled to respond.
First of all, today isn't a day of rest and relaxation for everyone. If you go to the grocery store or the gas station today, the folks working there are struggling like you and me. And they have to work nights, weekends and holidays if they want to earn a living. Having worked in various industries such as foodservice and retail, even digging ditches for minimum wage, I understand that sometimes you have to do whatever you can to get by. This is something the Republicans don't seem to understand.
In the Republicans' world, the President doesn't actually have "respect for the value of work" - despite the fact that he is fighting for an increase in the minimum wage, in other words, paying people for the value of their work, which Republicans oppose. They believe we want a society where "a growing underclass lives on the government dole" and that we would deny people the self-respect of knowing they're pulling their own weight.
by Frank Anderson
Executive Director, Fairfax County Democratic Committee
Also published in our monthly newsletter, The Democrat
By signing the new Voter ID law, SB 1256, Governor Bob McDonnell (R-VA) has given up a lot of access in exchange for the false notion of increasing "ballot integrity."
Access and integrity are the two competing ideas in the debate over the recent wave of voter ID laws. Democrats and progressives want to expand access to the ballot for all U.S. citizens. The access concept is pretty straightforward: it means every citizen should have the right to vote, and the ability to exercise that right should be made as simple as possible in order to expand civic participation. Republicans and conservatives are more focused on the integrity of the ballot. They believe that supposed voter fraud threatens that integrity, diluting the power of "one man, one vote."
Most Voter ID advocates have never had any difficulty obtaining an ID. They don't understand that for some Virginians, this will deter them from going to the polls. It is inevitable that thousands of Virginians will believe, either correctly or incorrectly, that they are unable to obtain a current ID for voting.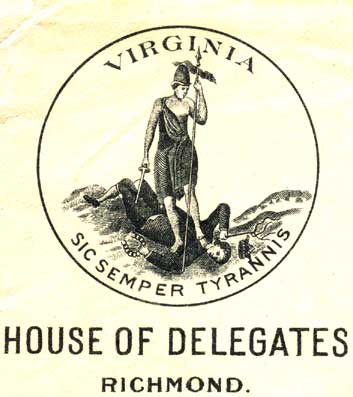 House of Delegates to Consider Restoration of Rights Bills Monday, Jan. 14 at 8am
As you have probably heard, Gov. McDonnell recently announced his support for an automatic process for restoration of rights for Virginians convicted of nonviolent felonies.

This session, Delegates Greg Habeeb and Peter Farrell have introduced bills to address this issue, and I urge you to support legislation for the automatic restoration of rights for non-violent felons.
Recently we learned that the above-mentioned bills, as well as similar Democratic bills which have been put forth repeatedly over the years, will be
on the docket of the Constitutional Amendments Subcommittee
for
Monday, January 14th at 8am.
These seven Subcommittee members will be considering the proposed restoration of rights amendments on Monday morning. If you have a moment, please contact them now:
I'm getting mixed messages from the Fairfax County Republican Committee and the Northern Virginia Tea Party. FCRC Chairman Jay McConville is wishing me "a wonderful Labor Day weekend" and inviting me to attend Ron Wilcox's canvass near Chantilly, VA. "I know it's an important day," he says, "but I am hoping that you can spare two hours toward our cause."
But wait! The same Ron Wilcox, leader of the Northern Virginia Tea Party, is also inviting me to his canvass event. "Spare two hours to boycott Labor Day, the day celebrating Big Labor, by working two hours to defeat Barack Obama."

click here for larger image

So which one is it? Is Labor Day an "important day" or is it something we should boycott?
Contact: Frank Anderson, Exec. Director
FOR IMMEDIATE RELEASE
Tel. 703.573.6811
January 4, 2012
Email: frank@fairfaxdemocrats.org
Fairfax County Democrats Elect New Chair and Officers
FALLS CHURCH - Members of the Fairfax County Democratic Committee met on January 3rd to select a new Chair and twelve Officers. In the tightly contested Chair's election for which 72% of FCDC members turned out, Cesar del Aguila of Herndon emerged victorious by just four votes.
"On Tuesday evening FCDC chose new leadership full of energy and representative diversity to keep Northern Virginia moving forward," said del Aguila. "I'm optimistic that with this new team, we'll take the largest Democratic committee in Virginia to a new level of effectiveness and influence in 2012 and beyond."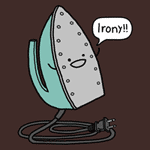 In one of the latest campaigns from TheTeaParty.net, members are urged to support Congressman Darrel Issa (R-CA)'s "Postal Reform Act." Their petition page, at last check, claims "77,292 Letters and Emails Sent So Far." After members sign the petition, they are directed to a page where they can "send your comments as a letter to your elected officials."
Here are some highlights of the Postal Reform Act. It would:
-Create two new bureaucratic agencies to restructure USPS;
-Close thousands of post offices and shut down 30% of area or district offices;
-Force renegotiation of union contracts and fire every USPS employee over retirement age;
-Replace postal service in rural areas with private sector options;
-Increase postal rates as much as 5% per year.
Maybe if TheTeaParty.net is so convinced that the free market is the best way to send mail, then they should use FedEx or UPS to deliver these 77,000 letters and see how much that costs?
Many of us in Northern Virginia have been anticipating (actually, dreading!) the upcoming addition of 13,000 new employees to Ft. Belvoir due to the Defense Base Realignment and Closure (BRAC) measures passed a few years back. This will add considerable traffic to the already-congested Route 1 corridor in southern Fairfax County. Existing rules prohibit defense funding from going to off-base road improvements unless BRAC would cause traffic to double ("from 60,000 cars per day to 120,000 cars per day" according to Delegate
Scott Surovell
).
In other words, you would have to pack the volume of an interstate onto the Richmond Highway before construction could begin around Ft. Belvoir.
But thanks to a provision in the National Defense Authorization Act (H.R. 1540) put forth by Congressmen Gerry Connoly and Jim Moran,
DoD will be permitted to authorize funds for road improvements without the traffic-doubling requirement.
"This is an important bipartisan victory in our efforts to improve transportation infrastructure around Fort Belvoir to mitigate the impact of the thousands of new employees coming to the base due to BRAC," Connolly said. "Our language included in this House-passed bill makes a key change in DoD regulations that allows DoD to use transportation improvement funding off-base to make desperately needed road and transit improvements." Without this language DoD cannot make improvements outside the base without a determination that traffic would double due to base expansion. That's tough to do. How do you double gridlock?"
And here's another bonus: the bill "expands the program to fund transit, pedestrian, and bicycle infrastructure in addition to roads."
Since we know the Commonwealth of Virginia won't be providing much in the way of funds for existing roads, especially in Northern Virginia, I'm glad that our Congressmen have taken these steps to allow for some relief along the Rt. 1 corridor.
While the Webb
Brigades
group has been working for real results by volunteering for progressive candidates and tackling issues that affect people in real life, the Tea Party Patriots has just created their own "
Brigade
."
What is the "1st Brigade?" Nothing but a funding source for the Tea Party Patriots. Members agree to donate at least $10 on a recurring, monthly basis. "We need your $10.00 or more pledge to save the nation in its time of peril," their website states.
I think it's an interesting contrast: one Brigade has been working with no budget for years to effect positive change, while another Brigade was created solely for raising money in order to stop change. One Brigade meets in person on a monthly basis; the other Brigade has funds deducted monthly from their bank account like paying the electric bill. One Brigade brings members and community leaders together; the other Brigade claims that by paying for membership, you will have exclusive access to their leaders.
Join the real Brigades:
Google group
Facebook group
The issue of Tea Party members' emails being sold to all manner of advertisers has become such a problem that the Tea Party Patriots (TPP) felt the need to issue a statement:
Many of you have inquired to ask us about JoinTheTeaParty.us, and TheTeaParty.net. There is apparently confusion between TPP and their organization and we are getting regular emails asking us if TPP is operating as TeaParty.net or JointheTeaParty.us. Numerous organizers have complained to us that their information is listed on those sites and that they cannot get it taken off despite repeated requests... It now appears from the email below that they are offering their list to advertisers through NewsMax. So it seems that these websites are collecting data and donations from tea party supporters across the nation, and using the money they collect from donors to allow them to market more and collect more data which they make available to advertisers through NewsMax.
Read the email below to see how Newsmax is selling TheTeaParty.net's subscriber data: