Home
Authors
Posts by frankoanderson
frankoanderson
Contact: Frank Anderson, Exec. Director
FOR IMMEDIATE RELEASE
Tel. 703.573.6811
January 4, 2012
Email: frank@fairfaxdemocrats.org
Fairfax County Democrats Elect New Chair and Officers
FALLS CHURCH - Members of the Fairfax County Democratic Committee met on January 3rd to select a new Chair and twelve Officers. In the tightly contested Chair's election for which 72% of FCDC members turned out, Cesar del Aguila of Herndon emerged victorious by just four votes.
"On Tuesday evening FCDC chose new leadership full of energy and representative diversity to keep Northern Virginia moving forward," said del Aguila. "I'm optimistic that with this new team, we'll take the largest Democratic committee in Virginia to a new level of effectiveness and influence in 2012 and beyond."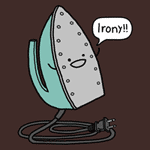 In one of the latest campaigns from TheTeaParty.net, members are urged to support Congressman Darrel Issa (R-CA)'s "Postal Reform Act." Their petition page, at last check, claims "77,292 Letters and Emails Sent So Far." After members sign the petition, they are directed to a page where they can "send your comments as a letter to your elected officials."
Here are some highlights of the Postal Reform Act. It would:
-Create two new bureaucratic agencies to restructure USPS;
-Close thousands of post offices and shut down 30% of area or district offices;
-Force renegotiation of union contracts and fire every USPS employee over retirement age;
-Replace postal service in rural areas with private sector options;
-Increase postal rates as much as 5% per year.
Maybe if TheTeaParty.net is so convinced that the free market is the best way to send mail, then they should use FedEx or UPS to deliver these 77,000 letters and see how much that costs?
Many of us in Northern Virginia have been anticipating (actually, dreading!) the upcoming addition of 13,000 new employees to Ft. Belvoir due to the Defense Base Realignment and Closure (BRAC) measures passed a few years back. This will add considerable traffic to the already-congested Route 1 corridor in southern Fairfax County. Existing rules prohibit defense funding from going to off-base road improvements unless BRAC would cause traffic to double ("from 60,000 cars per day to 120,000 cars per day" according to Delegate
Scott Surovell
).
In other words, you would have to pack the volume of an interstate onto the Richmond Highway before construction could begin around Ft. Belvoir.
But thanks to a provision in the National Defense Authorization Act (H.R. 1540) put forth by Congressmen Gerry Connoly and Jim Moran,
DoD will be permitted to authorize funds for road improvements without the traffic-doubling requirement.
"This is an important bipartisan victory in our efforts to improve transportation infrastructure around Fort Belvoir to mitigate the impact of the thousands of new employees coming to the base due to BRAC," Connolly said. "Our language included in this House-passed bill makes a key change in DoD regulations that allows DoD to use transportation improvement funding off-base to make desperately needed road and transit improvements." Without this language DoD cannot make improvements outside the base without a determination that traffic would double due to base expansion. That's tough to do. How do you double gridlock?"
And here's another bonus: the bill "expands the program to fund transit, pedestrian, and bicycle infrastructure in addition to roads."
Since we know the Commonwealth of Virginia won't be providing much in the way of funds for existing roads, especially in Northern Virginia, I'm glad that our Congressmen have taken these steps to allow for some relief along the Rt. 1 corridor.
While the Webb
Brigades
group has been working for real results by volunteering for progressive candidates and tackling issues that affect people in real life, the Tea Party Patriots has just created their own "
Brigade
."
What is the "1st Brigade?" Nothing but a funding source for the Tea Party Patriots. Members agree to donate at least $10 on a recurring, monthly basis. "We need your $10.00 or more pledge to save the nation in its time of peril," their website states.
I think it's an interesting contrast: one Brigade has been working with no budget for years to effect positive change, while another Brigade was created solely for raising money in order to stop change. One Brigade meets in person on a monthly basis; the other Brigade has funds deducted monthly from their bank account like paying the electric bill. One Brigade brings members and community leaders together; the other Brigade claims that by paying for membership, you will have exclusive access to their leaders.
Join the real Brigades:
Google group
Facebook group
The issue of Tea Party members' emails being sold to all manner of advertisers has become such a problem that the Tea Party Patriots (TPP) felt the need to issue a statement:
Many of you have inquired to ask us about JoinTheTeaParty.us, and TheTeaParty.net. There is apparently confusion between TPP and their organization and we are getting regular emails asking us if TPP is operating as TeaParty.net or JointheTeaParty.us. Numerous organizers have complained to us that their information is listed on those sites and that they cannot get it taken off despite repeated requests... It now appears from the email below that they are offering their list to advertisers through NewsMax. So it seems that these websites are collecting data and donations from tea party supporters across the nation, and using the money they collect from donors to allow them to market more and collect more data which they make available to advertisers through NewsMax.
Read the email below to see how Newsmax is selling TheTeaParty.net's subscriber data:
At our meeting last night, the College Democrats at George Mason University discussed a recent bill, HB1465, which would force colleges to check students' immigration status and to deny enrollment to undocumented students. The bill passed the House with the support of 15 Democrats and is on to the Senate today. The text of the resolution is below:
George Mason Democrats Strongly Reject Anti-Immigrant HB1465

Resolution Passed February 15, 2011

Whereas, the George Mason Democrats support a public college system that is open to all Virginia residents;

Whereas, President Barack Obama and the George Mason Democrats support the DREAM Act which would create a path to citizenship for immigrants who earn college degrees;

Whereas, HB 1465 goes in the opposite direction of the DREAM Act by forcing colleges and universities to actively bar undocumented immigrants from enrolling;

Whereas, all immigrants (legal or not) pay out-of-state tuition costs to attend Virginia's colleges and are thus not competing with other Virginians;

Whereas, this legislation and other bills work to create a hostile atmosphere for all immigrants in Virginia;

Whereas, the Platform of the Democratic Party of Virginia opposes the bill's intent by stating
"We support the efforts of immigrant families to send their children to Virginia's institutions of higher learning, so that the students will become productive citizens and part of the workforce of tomorrow. We support measures that afford to students fair and equal access to Virginia colleges and universities."

Now, therefore, be it resolved that the George Mason Democrats are disappointed that the House passed HB 1465, and urge the Senate to vote against the bill.
In a packed, standing-room-only hearing room yesterday, a group of similar bills that would have amended the Virginia Constitution to allow the General Assembly to lay out a process for restoration of rights for people convicted of felonies, were defeated again in the House Privileges and Elections Subcommittee.
I will start with a summary and you can read more, including some of the Delegates' off-the-wall comments, below the fold.
The short version of what happened today is that there was a long discussion about the bills, on matters such as how the amendments would be carried out and whether they would apply to gun rights, followed by a long line of citizens testifying in favor of restoration (and none against).
All the bills were rolled into one - Delegate Rosalyn Dance's HJ 497 - which would apply to those convicted of nonviolent felonies. Chairman Bill Janis decided that due to the extent of the discussion and the number of people who had arrived at 7am in support of the legislation, he would allow the bill to go up for a vote. The bill was defeated 5-1, with only Del. Lionel Spruill voting in favor of it.
Read below to see which Delegate thinks that Jim Crow had nothing to do with felon disenfranchisement, and more...
Photo credit: Del. Scott Surovell
The first thing I thought when looking at HB1478 was, "why?" Why would Delegate Bill Janis (R-Glen Allen) introduce this legislation to increase the Board of Elections from three to five members, and to replace the Secretary with a Director of Elections appointed by the Board? Is there something wrong with the current structure of the SBE?
I placed a call to his office and I hope to get a response later. The secretary said there was an aide "standing right there" and was about to put me on the phone with them, but after being on hold for a minute she informed me that the aide was unavailable. (Could it be because I identified myself as a blogger with Blue Virginia? Nah, I'm sure they were just busy.)
Those of us who follow voting rights and elections should be immediately curious about this bill for several reasons:
1. It would change the Republican majority on the Board of Elections from 2-1 to 3-2.
2. It would extend by 1 1/2 years the period of time over which Governor McDonnell would have influence over who sits on the Board. Under current law, McDonnell will appoint his own picks to the Board in February 1, 2011 to serve 4-year terms. Under HB1478, three new terms begin on 2/1/2012 and the additional two begin on 8/1/2012. The obvious implication here is that McDonnell's Board would be making the rules for the next two Presidential Elections, instead of having a new Board start in February 2015.
3. The new Director of Elections, under this law, has no term limit. He could serve indefinitely unless the bill is amended.
4. Three words: Hans von Spakovsky. This Bush nominee to the FEC, who currently serves on the Fairfax County Elections Board, would very likely be on the short list for the new Director of Elections position.
Today, Delegate Charniele Herring and other civic leaders held the second Restoration of Voting Rights forum in Alexandria. This was another one of what I expect to be many of such events taking place around the Commonwealth to promote restoration for people who have lost their voting rights in the past due to a felony conviction. Today's speakers included:
Lenny Harris, President, Operation H.O.P.E.
Geoffrey Thomas, Alexandria Consortium Group
Jon Liss, Virginia New Majority
John Chapman, President, NAACP Alexandria Branch
Howard Woodson, Old Dominion Bar Association
Eddie Hailes, Advancement Project
We first had a discussion about the history of felon disenfranchisement (which was last established in 1902 with the expressed purpose of eliminating the black vote) and the importance of going through the restoration process. Delegate Herring talked about her bill, HJ 543, which would amend the Virginia Constitution to allow the General Assembly to set up a process for restoration of rights. Then, volunteers and applicants paired up to fill out their forms.
Just got this in from the Virginia Young Democrats:
For more information:
Maggie Thornton
540.520.2773
Virginia Young Dems Reject Cuccinelli's Name Calling
Urges AG to focus on real problems
As Virginians struggle with real-world problems such as job loss and skyrocketing gas prices, Attorney General Ken Cuccinelli recently claimed in the Richmond-Times Dispatch that The Communist Manifesto is embraced by "large swaths of academia and the legal profession and the people who know how to run our lives better than we do" (Richmond-Times Dispatch 1.2.2011).
"As 137 members of the General Assembly are busy drafting and submitting legislation to help people across the Commonwealth, this sort of partisan bickering does nothing to advance the agenda of average Virginians a few short days before the start of this year's General Assembly session," said Sean Holihan, President of the Virginia Young Democrats.
About VAYD:
The Virginia Young Democrats is a statewide organization for Democrats under the age of 36. With over 50 chapters and 10,000 members, the Virginia Young Democrats are a volunteer organization for Democrats in the Commonwealth. Visit vayd.org to learn more about the organization and to contribute to thousands of young Virginians seeking to make Virginia a better place.