Home
Authors
Posts by Ailurophile
Ailurophile
Check out this video by the wonderful Gayla Mills.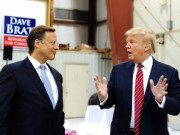 Dave Brat (VA-7) has just issued a statement concerning the latest Trump outrage, but he has failed the decency test:  he fell short of...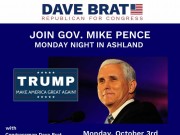 Donald Trump's lame apology, followed by the even lamer remarks of Dave Brat.  Thank goodness Eileen Bedell had intelligent things to say!  The CBS...