Home
Authors
Posts by lowkell
lowkell

Video from President Obama's discussion yesterday in Richmond.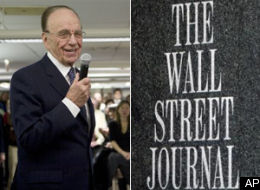 I know this will shock all the corporate media and Rupert Murdoch fans out there, but it turns out the
Wall Street Journal report
on McDonald's (supposedly) dropping health care coverage is
"flat out wrong."
The story quoted a memo from McDonald's Corp. to federal officials saying it would be "economically prohibitive for our carrier" to continue offering a limited benefits plan to some 30,000 hourly workers if it has to comply with new requirements requiring plans to spend a minimum portion of premiums on care - known as the medical loss ratio.

[HHS Secretary Kathleen] Sebelius told reporters HHS was in no position to award a waiver on the medical loss ratio requirement because the regulation has yet to be adopted.

"We can't waive a regulation that doesn't even exist," she said.

She said the company asked for a waiver from the law's restrictions on annual limits two weeks ago and received it within 48 hours.

McDonald's says the allegation is "completely false."
Other than that, great story Wall Street Journal!
P.S. No wonder why distrust of the U.S. media just reached a record high.
Flash flood warnings and tornado watches,
this is going to be a stormy day
. Stay dry and stay safe!
First, the "coward" part.
Now,
the "whiner" part
.
Quick, somebody call the waaaaaaaaaaaaaaambulance for Robert Hurt! Of course, it's possible that the reason he's so afraid of public and/or unscripted events and tough questions is because his political views are in such stark opposition to the best interests of his constituents. Either that, or he's just a coward and a whiner. Or both. Anyway, you decide.
At a fundraiser this past weekend, Al Gore praises Jim Moran as "prescient" on offshore oil drilling and a "leader" on other environmental issues. In contrast, Gore points out, Moran's opponent (Patrick Murray) believes in "more fossil fuels...more drilling...more carbon pollution." Tough choice, huh?
P.S. Great job by Patrick Murray's "Social Media Director" for shooting this video that's so helpful to...Jim Moran! Ha. ;)
UPDATE: The video was posted by the Murray campaign (by their "Social Media director") then taken down in an apparent panic after we posted it here at Blue Virginia. Fortunately, through the wonders of the internets, it's now back by popular demand. Enjoy! :)
UPDATE #2: I hear that Jim Moran is receiving the endorsement of the Veterans of Foreign Wars Political Action Committee. Patrick "I'm a veteran and that's my only qualification for higher office" Murray is going to be piiiiiiiiiiiissed! :)
On Monday, the
Republican Arlington Sun Gazette
praised Virginia House of Delegates Speaker Bill Howell (R) and Sen. Chuck Colgan (D) for having "rightly ripped into the Arlington board for bringing race into the lawsuit, and said that Arlington's ongoing obstructionism is hurting Virginia's reputation and its ability to bring new jobs to the commonwealth." According to the
right-wing real estate rag
Sun Gazette, Arlington's lawsuit against HOT lanes on I-395/95 "is seen by just about everybody - with the exception of the County Board, county attorney and the D.C. lawyers making huge money on it - as
an embarrassment to Arlington and those who govern it, further alienating the county
from potential regional allies and state leaders of both political parties."
Needless to say, Arlington County Board Chairman Jay Fisette begs to differ. To view his letter to Speaker Howell and Sen. Colgan, see after the "fold." Among Fisette's concerns are "the degradation of transit and HOV...the capability to move people, not simply vehicles, as well as the negative secondary effects on local roads and air quality resulting from poor transportation planning and design." Other than that, it's a great idea! Heh.
In this video, Jim Webb talks about what he sees as "the need to reinvigorate U.S. relations with ASEAN countries and other allies in the region to maintain balance and stability" vis-a-vis China. According to Webb, the "second-tier countries" in the Asia-Pacific region see "any failure by the United States to take firm action when the Chinese manifest aggressive behavior is viewed in this region as a sign of a permeating weakness in the United States." In Webb's view, we need to "stay with our friends" and let China know that "the wrong type of behavior is not going to be rewarded with a weak form of behavior by the United States."
In my view, that's fine as far as it goes; there's nothing wrong with strengthening relations with our allies in the region, and there's nothing wrong with being strong in our response to outright aggressive behavior by China. However, I believe that Webb largely misses the larger point, of what Anne Applebaum correctly describes as "China's quiet power grab". For more on that, see after the "fold."
Just as with polls done for the Democratic Congressional Campaign Committee, it's hard to know what to make of polls commissioned by the National Republican Congressional Committee. With that disclaimer,
here are the results from a new poll
by the NRCC on Virginia's 2nd Congressional District:
In Virginia's 2nd district, Rep. Glenn Nye (D) trailed car dealer Scott Rigell (R) by 5 points. The Congressman took 40 percent to Rigell's 45 percent. Independent Kenny Golden, a former Republican, took 7 percent. The survey of 400 likely voters was conducted by the GOP firm Ayres McHenry & Associates Sept 23 to 26 and had a 4.9 point margin of error.
That 5-point lead for the used car dealer (Rigell) is just outside the statistical margin of error, so right now it looks like the 2nd CD could go either way. That's assuming, of course, that the GOP polling is accurate, which we can't really know since we aren't privy to the "internals" of the poll. How about we just call this race a tossup and leave it at that?