Endorsements by Democracy for America: DFA Endorses Justin Fairfax for Lieutenant Governor of Virginia National progressive organization continues VA Purple to Blue strategy, backs eight Delegate...
Good news for Ryant Washington; election this coming Tuesday! Democracy for America backs Ryant Washington for Virginia Senate BURLINGTON, VT – This afternoon, Democracy for America (DFA),...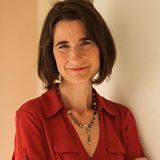 All eyes on Virginia. Governor Howard Dean and Purple to Blue 86th District House of Delegates candidate
Jennifer Boysko
will be featured on a special call Monday to talk about the shutdown crisis and how we can make it a game changer up and down the ballot, starting in Virginia.
"Republicans in Virginia are cut from the same cloth as the folks who just held our country hostage, and they're governing the same way, too. They've slashed education funding, essentially outlawed abortion, passed strict voter ID legislation and blocked efforts to control deadly weapons."
You will be able to join the call using a computer with working internet or, if a computer isn't available, by calling in with your phone. Register online to receive instructions for participating tomorrow at 8:30PM. Note that the registration page indicates "EST." I have written DFA asking for clarification. (Update: The E-mail notification uses "ET" rather than "EST," so local time)