Home
Tags
Domestic violence
Tag: domestic violence
by Lowell Here are a few national and Virginia news headlines, political and otherwise, for Tuesday, November 7 -- Election Day 2017. Make sure you...
by Del. Mark Levine I have worked hard for decades to combat the unwarranted stigma too many in society impose on survivors of domestic and...
SPONSORED CONTENT By Christine Gertsch, a domestic violence attorney barred in Connecticut, New York and New Jersey.  The State of Connecticut saw an increase in the...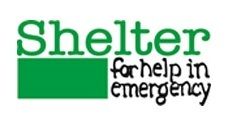 Yesterday,
Governor McAuliffe
and
Attorney General Herring
emphasized their commitment to taking guns out of the hands of dangerous domestic abusers. Delegate Scott Lingamfelter (R-Prince William County) immediately defended the rights of these violent offenders to bear arms. This underlines the importance of shelters. Reach out to yours this month.
Again this year, Charlottesville's Shelter for Help in Emergency will hold a free and open to the public Brown Bag Lunch Series at its Community Outreach Center. These presentations serve to highlight and reveal specific issues faced by domestic violence victims and their children. This year's sessions:
Wednesday, October 7th: Teen Dating Violence in LGBTQ Relationships
Wednesday, October 14th: Domestic Violence and Child Abuse
Wednesday, October 21st: When Domestic Violence and Homelessness Meet
Wednesday, October 28th: Telling their Story: A Survivor's Panel
Contact your local shelter to find out about events where you can show support for their service to the community and for the Governor's and Attorney General's efforts to protect the lives of victims after they escape their abusers. Invite your members of the General Assembly to attend. Donate if you can.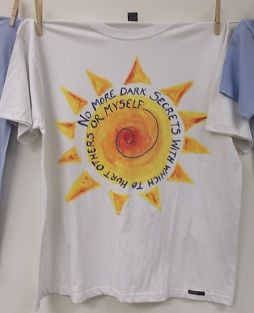 We often view others as reflections of ourselves; casting the world we perceive using a mold shaped by limited experience. We shake our heads at outcomes that make no sense in our personal universe and carry on. This perspective arms those, like Jesse Matthew, who, unlike most, would do harm.
In 1999, then Delegate Toddy Puller (D) patroned a bill that established the authority for local jurisdiction review boards empowered to look into fatalities arising from what was then termed domestic violence but is now more broadly designated Intimate Partner Violence (IPV). And while the acts of which Jesse Matthew are accused would not fall under the authority of these boards, the revelations about the circumstances surrounding and those involved in cases like these shed light on how serial offenders are enabled. They speak to the nature of human behavior. One such board, the Monticello Area Domestic Violence Fatality Review Team, recently released its first report.
The product of the review, a fuller context of circumstances leading to fatalities, serves a completely different purpose than that of the justice system. The purpose of fatality review is to determine where in the system something may have gone wrong or whether there is some deficiency that can be remedied to improve services. And instead of shaking heads, this should lead to slapping foreheads, better public policy, and broader perspective.
"...the review reinforces the importance...you actually see...it is when she leaves the relationship that those resources really need to be put in place to keep her safe. It was really an eye-opening time for me, even though I work in this every day...our goal out of having the report is to start generating talk...this is in our community, here is the raw data, here's numbers and this is what we can work from." - Robin Hoover, Co-Chair, Monticello Area Domestic Violence Fatality Review Team and Legal Advocate and Outreach Counselor at Shelter.
There is no fine method of painting the landscape of abusive relationships. The rough outline will begin here with those that result in death; the extreme, you may conclude. In my view, that is inaccurate. Tortuous relationships that carry on indeterminately have far greater collateral damage and are more likely to perpetuate.