Home
Tags
General Assembly
Tag: General Assembly
Government in this country works by consent of the governed. At least that's how it's supposed to work, but here in Virginia we've allowed...
Yep, thanks to Dominion Power and its bought-and-paid for legislature, regulatory agencies, etc., Virginia not only continues to lag wayyyyy behind other states in...
Over at 538.com, they've got a fascinating article entitled, How Much Should State Legislators Get Paid? Here are a few highlights, with my comments about...
Courtesy of VPAP, this is what happens when Virginia Democrats only vote in presidential and/or "federal-only" election years. In short, when Democratic voters stay...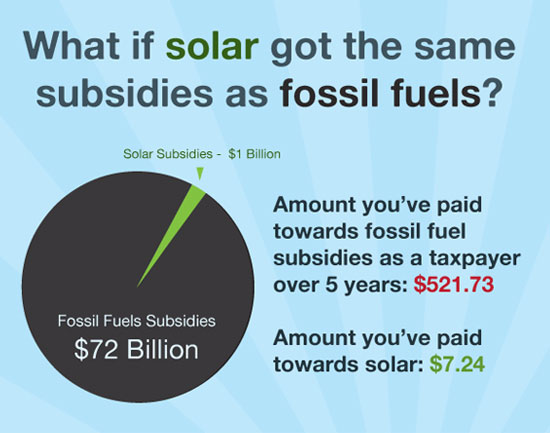 Governor Terry McAuliffe has vetoed the two bills that would have extended Virginia's coal subsidies through 2019. It's a laudable act of fiscal responsibility, and surely no more than Virginia taxpayers had a right to expect in a time of tight state budgets. And yet it was also an act of courage in a coal state where mining companies have had far too much political power for far too long.
We would hope legislators would now focus on working with the Administration to help southwest Virginia communities shift away from their unhealthy dependence on coal mining and instead develop new, cleaner industries. The tens of millions of dollars that have been spent annually on coal subsidies could be much better directed to job diversification efforts. Unfortunately, legislators representing coal companies-that is to say, coal counties-have already vowed to reintroduce bills next year to keep the taxpayer largesse flowing. They have time; the subsidies won't actually expire until January 1, 2017.
It's been 20 years since Virginia began subsidizing coal mining via these two tax credits, bleeding the state treasury of more than $500 million in all. And it's been three years since the Joint Legislative Audit and Review Committee (JLARC) issued a critique of the various Virginia tax credits that included an especially harsh assessment of the handouts to coal companies. Yet instead of canceling the credits in light of the report, the General Assembly promptly extended them. Even Governor McAuliffe didn't actually try to end them completely this year. Legislators rejected his efforts simply to scale them back, leading to this veto.
So if we didn't get jobs for our $500 million, what did we gat? Most of the money has gone to enrich coal companies, but a portion went to fund the Virginia Coalfields Economic Development Authority (VACEDA). VACEDA's board includes coal executives, a fact which has served to intensify rather than lessen coal's hold on the area.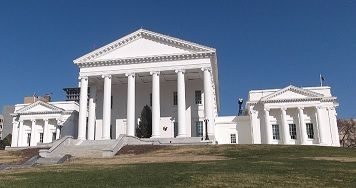 Turns out they were right. There is a self-anointed death panel and it meets in this building. Recall they said that healthcare would be rationed? Now that they've managed it, they are quite proud of their accomplishment. What Republicans really relish is the surreptitious method: don't decide, just deny.
Millions and millions and millions of your federal tax dollars have been flushed down the Potomac only to be harvested by wiser state legislatures. What could have been a catalyst for not only broad medical service sector growth but also the survival of rural medical clinics and hospitals was set aside for base political posturing. This should have been a simple financial decision. Instead it was a cynical sacrifice of their voiceless, powerless constituents for the protection of their own political hides.
Let's consider the costs because they are not limited to those dollars passed on to other states. Some number amounting to just under 5% of Virginians are without healthcare coverage because Medicaid expansion has been denied. That doesn't mean they go without healthcare. In many cases it means they go without healthcare until there is a crisis and then an emergency room visit and expensive procedure are required. Who pays for that? You can make up all kinds of voodoo financial and economic formulas but the costs get passed to those who are covered in increased insurance premiums and/or copays and/or deductibles. And maybe more importantly, in scarcer medical service resources. Visit an emergency room for the Republican version of healthcare delivery in the unregulated free market. They simply don't understand that the risk pool is the risk pool. No one in America is denied care in an emergency and those emergencies are exponentially more costly than preventive care. Republican denial of coverage poisons the well that feeds the pool. Welcome to the Teapublican Utopia.
On the other hand, some number amounting to just under 5% of Virginians now have healthcare insurance through the Federal Marketplace established by the Patient Protection and Affordable Care Act. That hasn't solved every problem but it goes a long way in that direction. While some are subsidized, these policies are not some government giveaway. They are a way Americans can take responsibility for their financial exposure. Republicans talk about individual responsibility in a vacuum. They like to preach about it but don't want to facilitate it. The fact is that 60% of bankruptcies in the United States involve medical indebtedness. Healthcare insurance builds a firewall between personal financial survival and insolvency leading to financial disaster.
More than a hundred representatives of energy efficiency and renewable energy businesses descended on Richmond Tuesday for Clean Energy Lobby Day. After meetings with legislators, many of them stayed to attend a critical subcommittee meeting where most of this year's clean energy bills came up for votes. And they came away with one overpowering impression: the only bills that can make it out of committee are the ones supported by the state's utilities, especially Dominion Power.
But that wasn't quite the end of the story. Because by the end of the week, they also found that the groundwork they had laid with their lobbing, and their tenaciousness before the subcommittee, created an opening they would not otherwise have had.
First, the bad news, and plenty of it
Things started bleakly. The House Commerce and Labor Subcommittee on Energy turned back multiple proposals that would have benefited Virginia's small renewable energy and energy efficiency businesses, as well as their customers. Going down to defeat were bills to improve the renewable portfolio standard (HB 1913), create an energy efficiency resource standard (HB 1730), require a more rigorous study before utilities can impose standby charges (HB 1911), make third-party PPAs legal across the state (HB 1925), and enable an innovative vehicle-to-grid (V2G) project (HB 2073).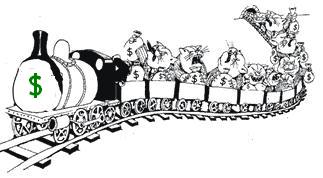 This should have been the year to end more than two decades of corporate welfare for companies whose business model involves the destruction of Virginia's mountains. All the facts line up against the coal subsidies: the unremitting decline of coal employment since the 1990s, the waste of half a billion dollars that could have gone towards diversifying the southwest Virginia economy, the unfair advantage it gives coal over 21st century clean energy technologies that promise real job growth, and even all that anti-subsidy rhetoric from Republicans that ought to make them uncomfortable with crony capitalism and a blatant giveaway to a mature industry.
Delegate Toscano led a spirited charge against them that included a hard-hitting op-ed in the Richmond Times-Dispatch. But the coal companies whined in committee hearings, and Dominion's Bill Murray explained that the utility supports making coal cheaper, saying ratepayers would benefit. (Since the money comes out of taxpayers' pockets, and taxpayers are also presumably ratepayers, it's a little hard to follow this logic. If you want to get your money's worth, use more energy?)
No one but a few lonely environmentalists (like me) spoke up against the subsidies. Where are the clean energy businesses? Where is the Tea Party? Where are the people who actually care about the dire need for new industries and new jobs in southwest Virginia?
They certainly weren't being heard in the General Assembly. By mid-week it was clear the giveaway will continue, though perhaps with one welcome change. HB 1879, reported from House Finance on Wednesday on a party-line vote, for the first time limits the credit for companies that mine coal, restricting how much any given coal company can claim. However, the credit for those who burn coal is not limited and will actually be extended out to 2019, keeping coal's unfair advantage over other fuels. (Like, say, solar energy.)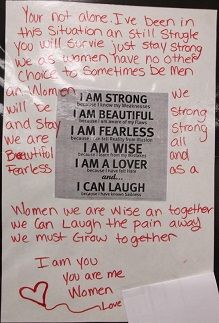 The cloak of silence surrounding
intimate partner fatalities
is nearly impenetrable. Details are buried with the victims. Family members deny evidence of abuse before their very eyes. But partners who have survived and healed provide a window on the methods and complexity of power wielded by their abusers.
What follows are stories told by women who could be your sister, mother, neighbor, or boss. These women came together in October at Charlottesville's Shelter for Help in Emergency to share their lives; to try to explain and describe how they were bound to their abusers, how they left, and how they continue to suffer though the healing process. Looking at them you would never know what is inside or be able to distinguish them from the staff at the Shelter. These are striking women who you know but who live secret parallel existences; hidden even from themselves.
The stories that follow are at once different and the same. One striking aspect of these is that the methods the abusers employ are from the same kit familiar to anyone who has studied child or elder abuse or, for that matter, financial exploitation of the wealthy in Ponzi schemes. They are just applied in different variations depending upon the situation and prey. If we recognize the tools in the toolkit, then maybe observing them being applied is the red flag to defend ourselves and others. This, as suggested in A Journey Into Intimate Power and Abuse, provides a perspective that hints a "healthy cynicism" is the necessary defense against any form of nefarious advantage.
All of these women were and are like any of us, reaching to achieve their hopes, dreams, and aspirations. What makes us vulnerable is how and when we assign trust. That vulnerability is an aspect of human commerce as is trust. Sociopaths leverage an intuition crafted from their own experiences to recognize prey and know how to "close the sale."
Note: The posters featured here line the walls of the conference room at the Charlottesville Shelter office. Like the stories that follow, there are no names displayed out of respect for the privacy and security of these survivors. (click to embiggen)
The EPA's proposed Clean Power Plan could reshape Virginia's energy future for the next fifteen years, and possibly permanently. If the state takes advantage of this opportunity, it will reduce carbon pollution, improve human health, save money for consumers, drive job creation in the fast-growing technology sector, and make our grid stronger and more secure.
If the state doesn't act, EPA will design its own plan for Virginia, ensuring reduced carbon emissions but without the flexibility the state would have by doing it for itself.
This presents a conundrum for Virginia's General Assembly, which is not known for embracing federal environmental regulations. The usual skepticism was on display on November 19, when the Senate and House Commerce and Labor Committees met in a joint session to take up the Clean Power Plan-or more precisely, to give utilities and the State Corporation Commission staff the chance to attack it.
At the conclusion of that meeting, the two Republican committee chairs, Senator John Watkins and Delegate Terry Kilgore, named three members of each committee-two Republicans and one Democrat from each chamber-to a special subcommittee tasked with deciding what kind of legislative action the General Assembly should take in response to the Clean Power Plan. Kilgore also named himself to the subcommittee, which now will take up any bills that Virginia legislators introduce related to the Plan.
This subcommittee has now scheduled its first meeting for December 17 at 1:00 p.m. in Senate Room A of the General Assembly building in Richmond. By law, all committee meetings are open to the public.
According to General Assembly procedure, before anyone else in the entire legislature can consider a bill, it will have to pass muster with these men. So who are these hugely important people, and what is the likelihood that they will seize this historic opportunity to make Virginia a leader in clean energy?