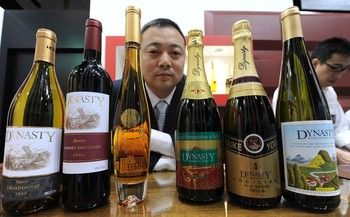 Even being handed a smoking gun, the McDonnell administration managed nothing more than to hedge a bet. Jim Cheng made a veiled effort to position the administration so it could claim participation and credit or maintain credible deniability for Waynesboro's overseas trade venture. Governor McDonnell's team just don't hunt.
"The secretary of trade [Jim Cheng] wants to hold a meeting after I get back to discuss future development of the foreign trade zone and what we're doing here." – Waynesboro councilman Mike Harris to The News Virginian
It isn't American economic development China is after, nor should it be. It's about business and national interests: concepts well beyond the scope of the Bob McDonnell team's skill set (see: ABC Privatization, VRS funding, and the soon to be nostalgic AAA bond rating). By the way, the hunt would have taken only a few keystrokes or a call to, heaven forbid, a scholar at the University of Virginia. Why didn't Cheng know that Hong Kong is positioned as a primary arbiter for wine imports to mainland China? That China is already a domestic wine producer and intends to become a major exporter (Great Wall Wine Company and others already export worldwide). That the Chinese domestic competition sells a mid-range wine for about $5.45 a bottle but export quality is fetching $30 to $45 per bottle in Hong Kong (all USD). That this may be an effort at import/export arbitrage; that we might leverage that margin to our advantage. We shouldn't give away the vineyard for a short term gain or potential near-term boom and the inevitable long-term disappointment. But Cheng was not so forthcoming.
"In terms of overall growth in demand for wine in China over the next 10 years, China will become both a massive producer and a massive importer of wine," says Don St Pierre, head of ASC, the Chinese wine importer and distributor acquired by Japanese drinks giant Suntory in 2009.
Wine has suffered the same trials as any number of other Chinese products. Excessive levels of ethanol and chemical additives have resulted in safety concerns and recalls. Virginia winery best practices may be the object of Chinese attention rather than the wines that are being produced in our region. Or it could be something entirely different. One thing is certain: China is not footing the bill for the Waynesboro councilman's journey without an anticipated return on investment. Another thing is certain: Governor McDonnell's team is out of its league. It can't even table the equivalent of a city councilman's initiative; nor, they have proven, should they. But they are happy to share anything Councilman Price may accomplish so long as there's credit to go around. They are proving how much they do love credit.