Advertisement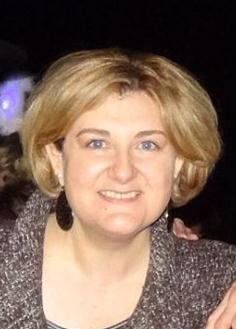 With Arlington County Board member Barbara Favola's victory in her State Senate race on Tuesday, there will soon (Favola says she'll resign on December 31) will be a vacancy on the Arlington County Board. Over the past few months, I've heard numerous Democratic names (Republicans have ZERO chance, but it will be interesting if they run somebody) bandied about as possible candidates. Now, two of those names have announced candidacies. They are:
1. "Arlington civic leader" Melissa Bondi, who pledges to "bring a knowledgeable, fresh approach that builds on our strengths and prepares our community to meet the challenges and opportunities that lie ahead." Also, on her LinkedIn page, she says she's a "leading regional expert on nonprofit public policy, advocacy and management, focused on community development and the needs of vulnerable and low-income populations."

2. U.S. Marine Army/Iraq veteran (and former co-chair, Virginia Veterans for Obama) Terron Sims, who says he's got "the full support and endorsement of my good friend, Congressman Jim Moran, as well as County Treasurer Frank O'Leary, Commonwealth's Attorney Dick Trodden, school board member James Lander, former Clerk of the Court Dave Bell, and former school board member Frank Wilson!" I ran into Terron yesterday, and he told me he was running on a platform of three themes: 1) intelligent growth; 2) long-term economic planning; and 3) better relations between the County Board and School Board.
Other than that, I am hearing that Arlington School Board member Libby Garvey, who recently ran for the Democratic nomination in the 30th Senate district, finishing third behind Adam Ebbin and Rob Krupicka, is also likely to run. There will possibly be others (e.g., Kim Klingler) as well, so stay tuned. And no, politics never ends, for better or for worse! 🙂
MELISSA BONDI, COMMUNITY AND DEMOCRATIC LEADER, ANNOUNCES CANDIDACY FOR ARLINGTON COUNTY BOARD

Arlington, VA – Arlington civic leader Melissa Bondi today announced her intention to seek the Democratic Party's nomination for the Arlington County Board seat to be vacated by State Senator-Elect Barbara Favola.

Bondi, 40, has served in numerous leadership roles in Arlington, including as chair of Arlington's Citizens Advisory Commission on Housing, President of the Lyon Park Citizens Association, and as a member of the board of directors of the Arlington New Directions Coalition and the Virginia Housing Coalition. She serves on Arlington's Economic Development Commission, the Arlington Chamber of Commerce Community Action Committee, and is Parliamentarian of the Arlington County Democratic Committee. She is member of the Committee of 100, the Arlington Gay & Lesbian Alliance and Virginia Partisans LGBT Caucus, among many other local groups.

"For the past decade I've worked extensively on the core issues facing our county. I am prepared to lead important community conversations about what will make Arlington a stronger, more competitive and desirable place to live in the next 30 years," Bondi said. "I want to make sure we are truly engaging our neighbors, meeting public expectations, and making decisions that reflect our shared values. I will bring a knowledgeable, fresh approach that builds on our strengths and prepares our community to meet the challenges and opportunities that lie ahead."

Bondi congratulated Favola on her election to the Virginia Senate and pledged to seek to continue her commitment to maintaining a strong social safety net in Arlington.

Arlington residents and community leaders who have worked closely with Bondi hailed her candidacy:

"I've always admired Melissa, from her command and knowledge of issues affecting people all across Arlington to her attention to detail in getting things right," said Charley Conrad, past president of Virginia Partisans and past chair of LGBT caucus of the Democratic Party of

Virginia. "We first worked together on Sally Baird's historic campaign for School Board. She's been a great friend and personal mentor and is extremely supportive of my work across the Commonwealth to promote equality."

"Melissa's breadth of knowledge, fresh perspective, and responsiveness to community concerns is exactly what we need on the County Board," said Kristine Wood, a long-time school and community activist. "From neighborhood conservation, to affordable housing, to issues around school crowding, Melissa understands how county government can play a positive role to improve our community."

"Melissa and I have worked together through the Arlington New Directions Coalition, including my passions of affirmative action and other human rights issues facing our community and our schools," said Maurico Alarcon, an Arlington educator and social justice activist. "She understands the importance of standing up for everyone's ability to be an equal participant in Arlington."

Added Inta Malis, a planning and community leader, "Melissa has a strong track record working with and for neighborhoods, along with a deep understanding of public policy. She is a very good listener and brings an effective, thoughtful approach to complex issues like affordable housing and Columbia Pike development."

Today, Bondi announced the launch of her campaign's website www.MelissaBondi.org, which lists more than 100 active Arlingtonians who are supporting her campaign (see also attached). She also introduced her campaign manager, Cornelia Robinson and treasurer, Les Bergen. In the coming days she will be holding numerous events hosted by community supporters in neighborhoods throughout Arlington.

Professionally, Bondi is recognized as a leading expert on regional nonprofit public policy, and has led initiatives on local, state and federal budget, housing, urban planning, and community development. She currently serves as a Project Coordinator for the Nonprofit Roundtable of Greater Washington, where she is focused on improving the ability of nonprofit partnerships to deliver safety net and related services to local residents. An Arlington resident since 1999, Bondi lives in the Clarendon-Courthouse neighborhood.

Barbara Favola, whose County Board term ends on December 31, 2012, will vacate the seat early to take her seat in Richmond in January. The Arlington Circuit Court will set a date to fill Favola's remaining term via special election. Arlington Democrats will nominate a candidate in that election.

### Authorized by Bondi for Arlington
Friends,

I hope this message finds you all well.

Now that Barbara Favola has won her state senate race, I am running in the special election to fill her vacated seat on the Arlington (Virginia) County Board. I am proud to have the full support and endorsement of my good friend, Congressman Jim Moran, as well as County Treasurer Frank O'Leary, Commonwealth's Attorney Dick Trodden, school board member James Lander, former Clerk of the Court Dave Bell, and former school board member Frank Wilson! The anticipated "firehouse caucus"/primary date for the Democratic nomination is mid-January 2012.

Since yesterday, my team has been in full throttle. My campaign team is strong and extremely organized. We have a distinctive plan on how we are going to win. That is where you all come in, for I cannot win on my efforts alone. I will need the help of my friends.

My campaign kickoff is Wednesday, 16 NOV, from 630pm to 830pm. You all will soon receive an e-mail flier with more details.

To donate to my campaign, you may do so by either check or on-line.

Sims for Arlington

3607 N. Nelson St

Arlington, VA 22207

OR

www.SimsforArlington.com