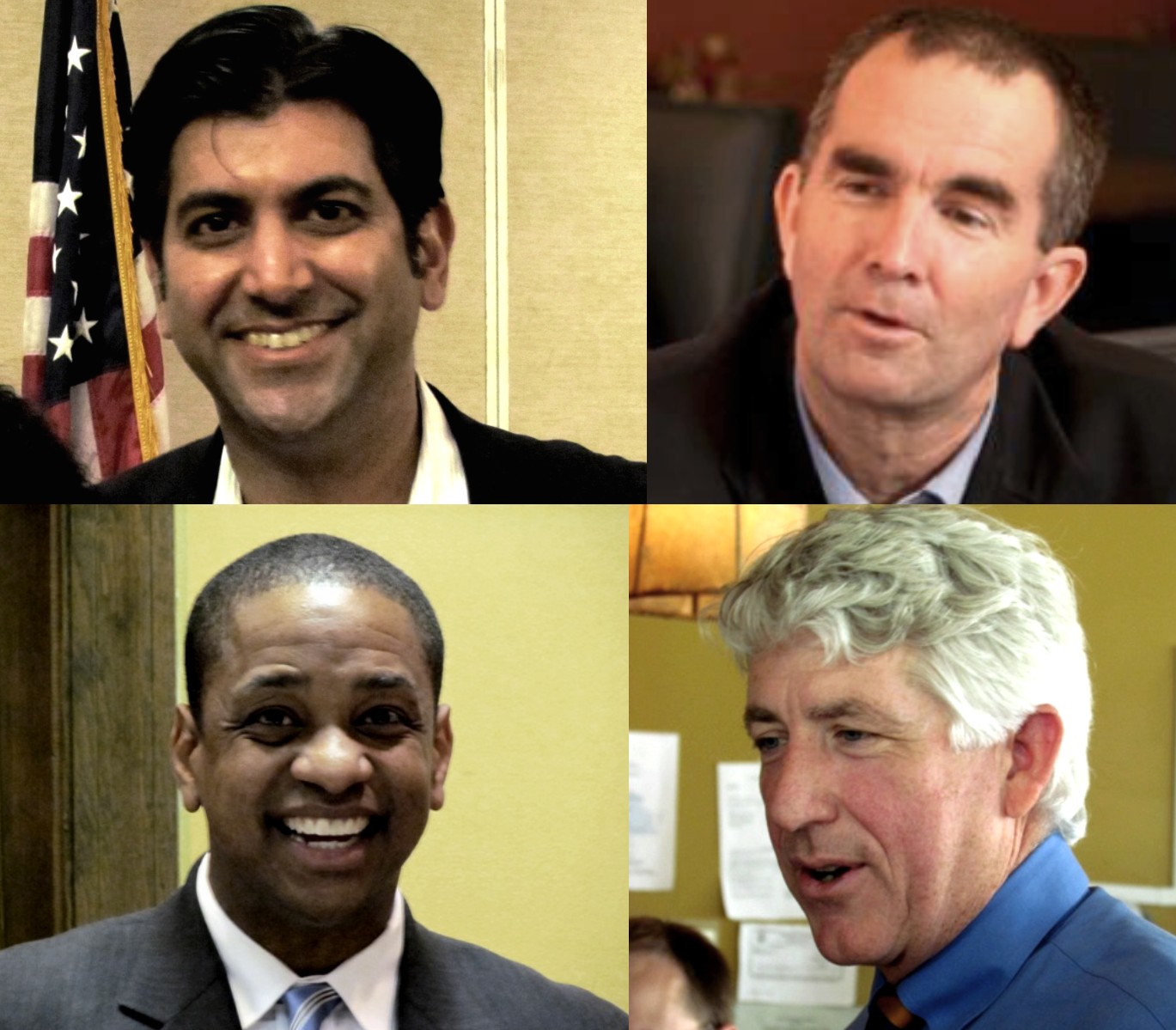 There is no wrong candidate in Tuesday's Democratic primary. There are better campaigns and campaigners. Here in Roanoke and Southwest Virginia we haven't seen too much of the Democratic candidates. As expected Democratic Senators support Senators and that is the case here with Roanoke's Senator John Edwards. However our Democratic 11th district Delegate Onzlee Ware has publicly endorsed Justin Fairfax.
You can't blame them for not spending time in our less populated and mostly "red" territory. I do credit them all for taking the time to come to Roanoke – the blue dot along with Blacksburg in a sea of "red."
After interviewing all candidates except Sen. Ralph Northam who was in Roanoke once early on they all have their pluses and minuses. Not that many minuses. To be fair I had a chance for a phone interview with Northam but lacked the time as the primary grew too close to matter.

What I find is Democrats in Southwest Virginians don't know any of them at all. Turnout will be significantly low here as even those who know something about them find little to distinguish them apart.
However there has been a strong contingent of ardent supporters campaigning for Aneesh Chopra and to a lesser extent Justin Fairfax. Both are charismatic. If these supporters get voters to the polls as I expected they will, both will take Roanoke City and perhaps some outlying areas.
I see on Blue Virginia varying reasons to vote for each candidate. I can say after interviewing them myself I am more conflicted than ever. As I put my personal "mature" Democratic voter hat and remove my reporter hat I asked myself what does it boil down to with all four being somewhat equal.
There may be no wrong candidate but shortsighted emotional voting should be set aside. Charisma is important but so is political acumen. All four are excellent candidates so this is what I ask myself. Again I am a "senior" voter so I'm sure my demographic looks at candidates through different eyes. Heck, Justin Fairfax is younger than my children but smart, smart and did I mention smart – a young Barack Obama.
Another candidate supported here gives me pause and I suspect that is what The Washington Post saw as well.
So I ask myself which candidate would debate his Republican opponent smoothly, calmly with an indisputable reasoned phrase that would bring his Republican opponent to his knees. Which candidate would be a contender for governor in four years as I suspect that with a Terry McAuliffe win Bill Bolling may look good to Republicans in 2017. Bolling in Roanoke Thursday said he "never says never" at running for office in the future. http://www.roanokefreepress.co…
Here are articles and interviews with all the candidates that came to Roanoke. Northam is a composite of a speech Senator Edwards made at a Roanoke Democratic event.
Aneesh Chopra for LG has not held elective office but has served as the Secretary of Technology under Governor Tim Kaine and was appointed Chief Technology Officer by President Obama. He says his focus will be on taking full advantage of all the federal government has to offer. "That requires a leader," he said. READ MORE CLICK HERE. http://www.roanokefreepress.co…
Sen. Ralph Northam for LG is a retired Army Major who served in Desert Storm. Upon his return from treating soldiers injured in Desert Storm, Northam began practicing pediatric neurology at Children's Hospital of the King's Daughters in Norfolk. He was elected to the Senate in 2007. He was endorsed by The Washington Post. READ MORE CLICK HERE. http://www.roanokefreepress.co…
Justin Fairfax for AG, 34 set aside his career as a former Assistant U.S. Attorney for the Eastern District of Virginia to run for the Democratic nomination for Virginia's Attorney General. The Washington Post in their endorsement of Fairfax stated he "combines an agile and impressive command of the issues with a prosecutor's passion for justice." READ MORE CLICK HERE. http://www.roanokefreepress.co…
Sen. Mark Herring for AG is the Principal of the law firm Herring & Turner, P.C., working in the areas of business and corporate matters, land use and zoning, civil litigation, and municipal law. He would work to implement universal background checks on gun purchases, work to implement the Affordable HealthCare Act and protect voting rights. READ MORE CLICK HERE. http://www.roanokefreepress.co…
For Roanoke City Democrats there is a Sheriff Democratic Primary. For interviews with these candidates Tim Allen and Joe Bush CLICK HERE. The successful Sheriff primary candidate will face incumbent Republican Sheriff Octavia Johnson.

http://www.roanokefreepress.co…