In yesterday's Washington Post, reporter Patricia Sullivan reported that "Alexandria council's Democratic primary draws a dozen for six seats." According to the story, eight "newcomers" (see below) will face four incumbents (Willie Bailey, John T. Chapman, Redella "Del" Pepper and Paul Smedberg) in the June 12 Democratic primary for six seats on the council.
The challengers are: Canek Aguirre, a community advocate who is chair of the local Economic Opportunities Commission and board president of the Tenants and Workers United; Elizabeth Bennett-Parker, co-director of the nonprofit Together We Bake and co-leader of the local Women's Round Table; Matthew Feely, a Navy veteran and adjunct assistant professor at Columbia University; Dak Hardwick, former chair of the local Democratic committee and the local chamber of commerce; J. Chris Hubbard, who does not appear to have an online presence; Amy Jackson, a former Fairfax County teacher who is a lifelong Alexandria community activist; Robert Ray, owner of an Old Town antiques store and a neighborhood activist; and Mo Seifeldein, an attorney who serves on the Community Criminal Justice Board.
Who are all these candidates? I talked to a couple of them (Dak Hardwick and Elizabeth Bennett-Parker) last night at a fundraiser for VA-07 Democratic candidate Abigail Spanberger in Alexandria, but haven't met most of them. Here's some information on the candidates, from what I found on their websites, etc. I'd be interested in hearing people's arguments for/against any of these candidates, in the comments section.
INCUMBENTS (Question: Is there any reason that any of these folks should be replaced by a challenger? If not, then basically there are eight candidates for two open slots…)
Willie Bailey: First elected to the Alexandria City Council in 2015 – he finished in sixth place, with 9.95% of the vote – Bailey is "a lifelong Alexandrian and Democrat, served 21 years in the US Army, firefighter for 24 years rising to the ranks of Captain and a proud union member," also "president of a nonprofit that serves thousands of underprivileged children every year with school supplies, new coats, new sneakers, hair cuts, and gifts for the holidays." Bailey writes that in 2015, he "campaigned on affordable housing, public safety, and good schools for our kids." He adds: "Whether it's Ramsey homes, the upcoming church of the Resurrection site, or paying our first responders and law-enforcement personnel their commensurate salaries. I supported and will continue to support reasonable development that will assist with broadening the tax base. On the council I will ensure that our city gets the management and treatment that it deserves."
John T. Chapman was first elected to the Alexandria City Council in 2012 – he finished third in that race, with 11.28% of the vote – and was reelected in 2015, finishing second with 11.37% of the vote. According to Chapman's website, he is "a fourth generation Alexandria native, is seeking re-election to Alexandria City Council because he believes that every Alexandrian should be able to raise a family, afford their housing, have access to high-quality education, start a business, and enjoy the unique and vibrant culture of Alexandria." Chapman"grew up in Alexandria's public housing communities in north Old Town and the Quaker Hill area" and "served as the President of the Alexandria Branch of the NAACP (the youngest in the branch's history) and is an active member of various organizations, boards, and commissions, which is listed on the community involvement page." He believes that " economic growth is a necessity for continued progress in Alexandria" and "brings his growing experience as a small business owner to the table when working to improve Alexandria's business climate."
Redella "Del" Pepper "was first elected to the City Council in 1985," serving "as Vice Mayor from 1996 to 1997, from 2003 to 2006, and from 2007 to 2009." Pepper "…co-chairs the Beauregard Street Corridor Task Force, the Alexandria-Arlington Task Force on the Waste-To-Energy Plant and the Welfare Reform Committee (Alexandria Works!). She is active with the Commission on Aging, Commission on Information Technology, Facilities Naming Committee, and the Council of Governments Air Quality Committee and Board of Directors. She was recently elected Corporate President of the COG. She is a member of the Northern Virginia Regional Commission, where she also chairs the Regional Resources Committee." Also, "Councilwoman Pepper serves on the Boards of the YMCA, the T.C. Williams PTSA, the Alexandria Arts Forum, Bienvenidos, and the Retired Senior Volunteer Program. She is a former first vice president of the local NAACP and former board member of the City's Community Services Board. Other affiliations include the Urban League, the League of Women Voters, and the Sierra Club. She is a recipient of the Jaycees Appreciation Award, the Council of Senior Citizens Organization's Outstanding Women of Alexandria Award, and the Commission for Women's Living Legend Award. Pepper is a Grinnell College graduate. A resident of the City's west end, she and her husband, Dr. F.J. Pepper, have one son."
Paul Smedberg was "first elected to the Alexandria City Council in 2003 [and] was re-elected for a fifth consecutive term in November 2015" (with 10.99% of the vote). Smedberg "remains steadfast in his commitment to protect the historic legacy of the City, to maintain quality public schools, assure a well-planned community and improve the quality of life for all. He is recognized for promoting efficient and responsive local government with sound fiscal and economic policies. He continues to play a key role representing Alexandria on a number of regional bodies in Northern Virginia and in January 2016 was named the Alexandria representative to the Board of Directors of the Washington Metropolitan Area Transit Association (WMATA)." He was named "Outstanding Virginian in 2010 by Equality Virginia [and] lives in Old Town with his partner Michael Molesky."
CHALLENGERS (Again, assuming all the incumbents are reelected – which may not happen, of course – then the following eight challengers are competing for two openings on the Alexandria City Council…)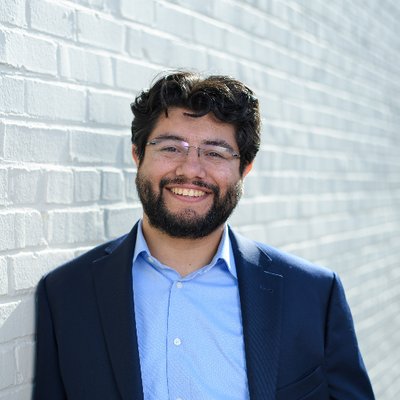 Canek Aguirre: "Born and raised in Los Angeles, Canek Aguirre is a community advocate and progressive leader focused on improving the lives of all Alexandrians. As the son of Mexican immigrants, Canek knows first-hand the importance of hard work, education, and ensuring everyone has a fair shot at the American Dream…Canek serves as: the Chair of the City of Alexandria's Economic Opportunities Commission, President of the Tenants and Workers United (TWU) Board of Directors, and Vice Chairman of the Health Systems Agency of Northern Virginia (HSANV) Board of Directors. He is on the Leadership Council for the Alexandria Campaign on Adolescent Pregnancy (ACAP) and serves on the Steering Committee for the Partnership for a Healthier Alexandria…In his professional capacity, Canek works to increase access to care and improve health outcomes for Medicaid populations throughout Northern Virginia. Prior to this, Canek spent three years serving students and families in Alexandria City Public Schools…Canek lives in the West End and is an active member of the Alexandria Democratic Committee where he is the former precinct captain for Cora Kelly."
Elizabeth Bennett-Parker: "Born in Alexandria to two Naval officers, Elizabeth is dedicated to serving her community. She helps lead Together We Bake, a nonprofit job training and personal development program for women in need. Working with our city's most vulnerable women has led Elizabeth to help build an Alexandria that aims higher for families and individuals who need support. Elizabeth understands the pressures of being a small business owner. She founded Fruitcycle, to help fight the paradox that we waste 40% of our food while 1 in 6 Americans are hungry. Before launching Fruitcycle, Elizabeth worked for the National Governors Association, where she served as governors' liaison to Congress, federal agencies and the White House on issues related to transportation, economic development and health. She was appointed by the Alexandria City Council to serve on the Community Criminal Justice Board and was selected as one of Alexandria's 40 under 40 in 2017. Elizabeth also serves on the boards of Agenda:Alexandria, the Arcadia Center for Sustainable Food and Agriculture, and the Alexandria Regional Council for the United Way. She is a member of the Junior Friends of the Campagna Center, the Alexandria Kiwanis Club, and the Washington Area Women's Foundation Rainmakers. Elizabeth is a former Fulbright Fellow, graduated Phi Beta Kappa from Cornell University, and received a Masters from the University of London. She lives in Taylor Run with her husband, Stephen and their dog, Shelby and cat, Julep."
Matthew Feely "recognizes that City Council exists to ensure that city government serves all Alexandrians – in every neighborhood – whatever their age; gender; livelihood; lifestyle choice; racial, ethic, or religious affiliation. With thirty-five years of private sector and public sector experience, as a scholar and as a manager and leader of complex organizations, Matt looks forward to helping city council and city government work for all Alexandrians. Matt Feely wants the opportunity to leverage his leadership skills to meet the challenges facing Alexandria – Leadership For The Common Good." See here for Feely's resume, which includes the following (2015-2016): "Provided economic and policy strategy and counsel for domestic matters to Senator James Webb to prepare him for a possible independent candidacy for the Office of the President of the United States."
Dak Hardwick "is the Assistant Vice President for International Affairs at the Aerospace Industries Association where he specializes in trade and export policy for the aerospace and defense sector. A former Presidential Management Fellow, Dak is a member of the Truman National Security Project, an organization dedicated to cultivating progressive national security leadership. He also serves as the Vice Chair of the Industry Trade Advisory Committee for Aerospace Equipment, a federal advisory group jointly appointed by the Secretary of Commerce and the U.S. Trade Representative. He is a 2011 graduate of the Sorensen Institute's Political Leaders Program at the University of Virginia, and holds a bachelor's degree in public affairs from Indiana University-Bloomington and a master's degree in public administration from West Virginia University." Also of interest: "Dak has been committed to electing Democrats in Virginia and been active in Democratic politics for over 30 years. As chair of the Alexandria Democratic Committee in 2012 and 2013, he worked to elect Democrats up and down the ballot, from President Barack Obama and Governor Terry McAuliffe to members of the Alexandria City Council. As president of the Democratic Business Council of Northern Virginia, he has worked to find business solutions for Virginia that embrace Democratic values." And finally, "Dak has worked to support Alexandria's small business community through key roles in the Alexandria Chamber of Commerce, including serving as its Chairman."
Amy Jackson "received her M.Ed. in Curriculum and Instruction (Secondary Education in Social Studies), and then her second M.Ed. in Education Leadership (School Administration, PreK-12), all while working with her students during the day, and coaching and sponsoring clubs in the afternoons before her own classes. Amy's career with Fairfax County Public Schools spanned 16 years." Jackson is "a life-long community activist and educator, is currently and actively involved in many Alexandria commissions, programs, and non-profits that contribute to the safety, well-being, and education of women, children, and families" such as The Alexandria Commission for Women, Commissioner; The Fund for Alexandria's Child, Chair of the Advisory Council; Alexandria Human Trafficking Initiative, Chair; The Scholarship Fund of Alexandria, Committee Member; Senior Services of Alexandria, Board Member; Stabler-Leadbeater Apothecary Museum (Mortar & Pestle Society), Board Member; The John Alexander Chapter of the Daughters of the American Revolution, Chapter Member; Alexandria Democratic Committee, Deputy Precinct Captain; Alexandria Human Rights Commission, Community Activist; Alexandria Landlord and Tenant Relations Board, Former Commissioner."
Robert Ray has "been a resident of Alexandria since 1962." Ray "studied history and philosophy at UVA and am a second generation shop owner. My wife and I have brought up our daughter here and have been the beneficiaries of Alexandria's Public Schools." Ray has "been involved in community through volunteering, including teaching GED at an Alexandria English as a Second Language center, teaching math at the Alexandria City Jail, serving on the council of our church and as a board member of several civic associations." He argues "that without community direction, there is a natural tendency for developers to maximize short term profits and externalize costs, like the costs of providing parking, or the costs of mitigating other negative impacts of their projects," and that "Unchecked, projects like those are more likely to reduce the desirability of living in Alexandria and to lower property values, with a risk of a net loss of tax revenues in the long run." He concludes: "I have many ideas on fairness in government, city finances, transportation, parking, schools, the elderly and the hungry. Three minutes is too short to lay them out. But more importantly, I have the desire to hear your ideas and to understand our community more deeply."
Mo Seifeldein: "Having overcome countless obstacles, Mohamed "Mo"– a successful attorney, dedicated volunteer and mentor, experienced small business owner, Community Criminal Justice Board appointee by the City Council, and devoted soccer uncle – will work tirelessly to grow Alexandria's economy and improve the lives of its residents. Born in Sudan, Mo left behind a country ravaged by war, drought, and economic instability at a young age. Seeking a better future for their children, his parents moved him and his five older siblings halfway around the world to Virginia. The United States was a country they had all dreamed about and soon came to love as home. Growing up, Mo didn't have much money. By 16, he was helping to support his family by working while completing high school; at times taking on two jobs, he put himself through college and then started working with mentally ill children. The product of Virginia public schools, Mo became the first in his family to pursue a graduate degree. Coming from a large family and community-oriented culture taught Mo the value of community service early on. He had always admired the dedication with which his older brother, a Lieutenant in the Navy, served his country. After spending time championing human rights and researching human rights law at the International Criminal Tribunal at the Hague, Mo decided to return home to Alexandria, VA to begin his legal career helping those in his own community first. Throughout his career as an attorney in Northern Virginia, Mo has supported small businesses and disadvantaged individuals. He worked as a court appointed attorney for clients who could not afford lawyers. He also volunteered with legal services to prosecute unfair billing practices, recover unpaid wages, and settle creditor claims on behalf of clients. He wants to bring his experience, sense of justice, and community service to serve you."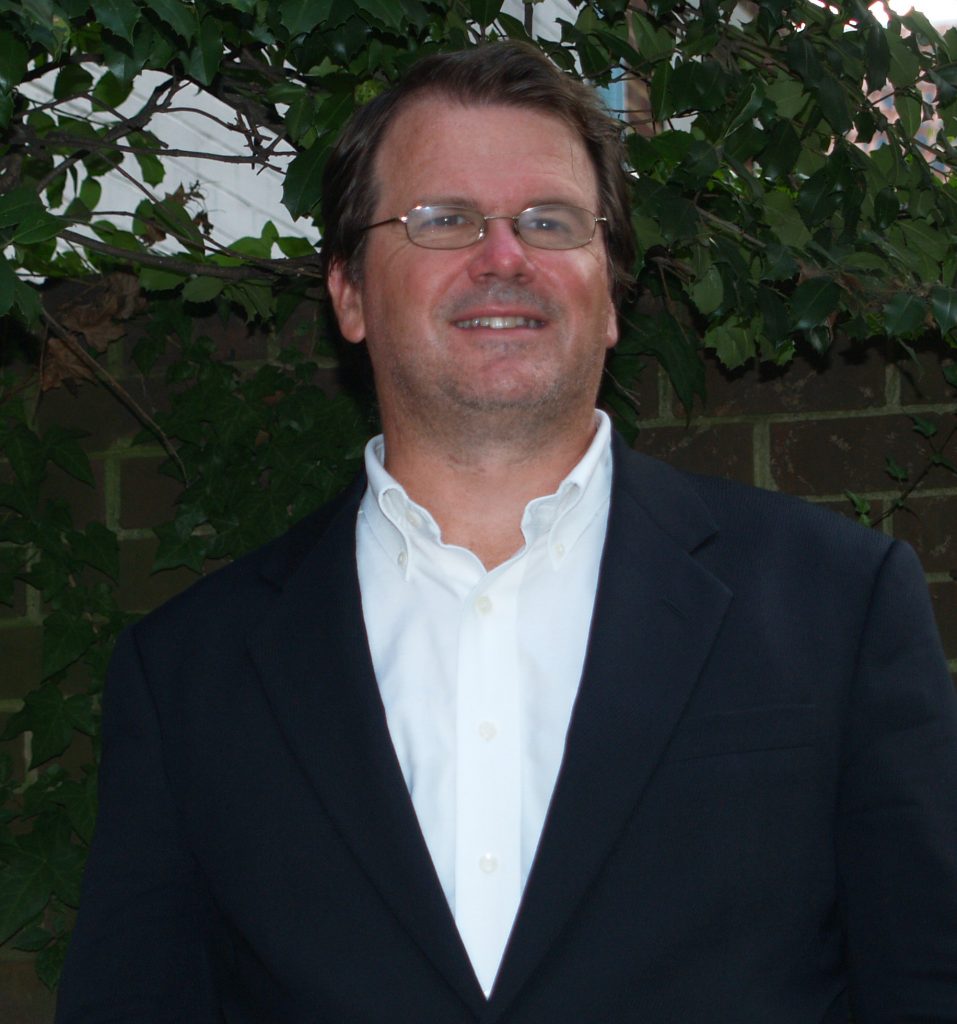 J. Chris Hubbard writes that he "would like to offer his unique expertise to make Alexandria a more Healthy, fiscally responsible, pedestrian friendly community with schools/education first and market rate affordable/mixed income housing bringing our community together and serving the unique needs of the neighborhoods in Alexandria." Hubbard's "firm was the first local firm to plan a new walkable, mixed use/income community in Northern VA since mid century. He has been involved in New Urbanism making education outreach documentaries and video lecture series on New Urbanism and pedestrian friendly communities: reducing traffic Congestion and inefficient transportation; making affordable housing, development and lifestyle; Reducing air, water and noise pollution; Reducing physical and mental health problems; Increasing social connectedness, community and quality of life. He received a Bachelors of Science in Biochemistry and a Masters of Architecture from Virginia Tech; Awarded a Fellowship for Graduate study of Biochemistry from the Medical College of Virginia and a Masters of Science in evidence based Complementary and Alternative Medicine from Georgetown University Medical Center, making connections between health and architecture and planning. Chris is a licensed Architect, Congress for the New Urbanism Accredited, Charter Member, Leadership in Energy and Environmental Design Accredited Professional. Chris is a small business owner and principal of an Architecture and Planning firm for 27 years specializing in pedestrian friendly architecture and planning…He is married and lives in the Old Town neighborhood of Alexandria with his wife, Jackie and daughters Marie, Leia and Kyra for 14 years. His children have attended Alexandria City Public Schools where he has real time knowledge of its successes which should be multiplied throughout ACPS."