See below for video and photos of Virginia Democrats – Sen. Tim Kaine, VA-10 nominee Jennifer Wexton, VA-07 nominee Abigail Spanberger, VA-09 nominee Anthony Flaccavento, VA-06 nominee Jennifer Lewis, VA-05 nominee Leslie Cockburn, VA-02 nominee Elaine Luria, VA-01 nominee Vangie Williams, Prince William County School Board Chair candidate (and acting School Board Chair) Babur Lateef, etc. – from today's parades and other Fourth of July celebrations. I'll add more if I see them. Go Dems!
On Independence Day, I can't help but think about the founding values of our country – the ones we pass along to our kids. All of us are created equal, with a right to liberty and the pursuit of happiness. That's the North Star we chase.#FourthofJuly2018 pic.twitter.com/s19nIidJpG

— Tim Kaine (@timkaine) July 4, 2018
Gathering at Red Hot & Blue for another fantastic Fourth of July Parade in the City of Fairfax with Tim Kaine, Gerry Connolly, Sheriff Kincaid, David Bulova & family, and Mayor Meyer. pic.twitter.com/LcBEMTQNEZ

— Sharon Bulova (@SharonBulova) July 4, 2018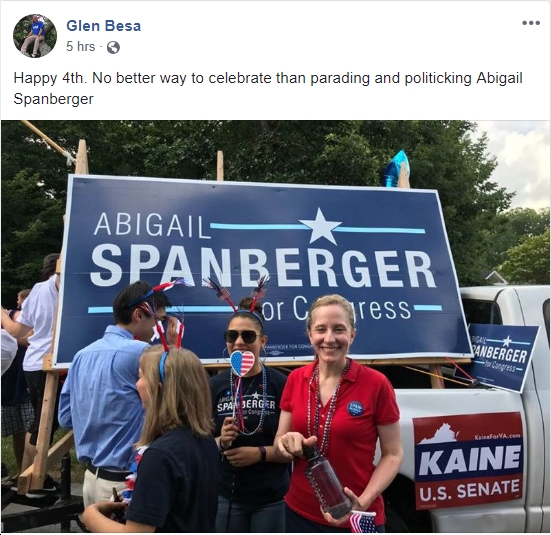 Having so much fun at the #FourthofJuly2018 parade in #Staunton this morning!

I'll see y'all this afternoon at the @OmniHomestead in Hot Springs for fireworks and fun on this beautiful #IndependenceDay. pic.twitter.com/5VRpD3Rj95

— Jennifer Lewis (@JenniferForVA) July 4, 2018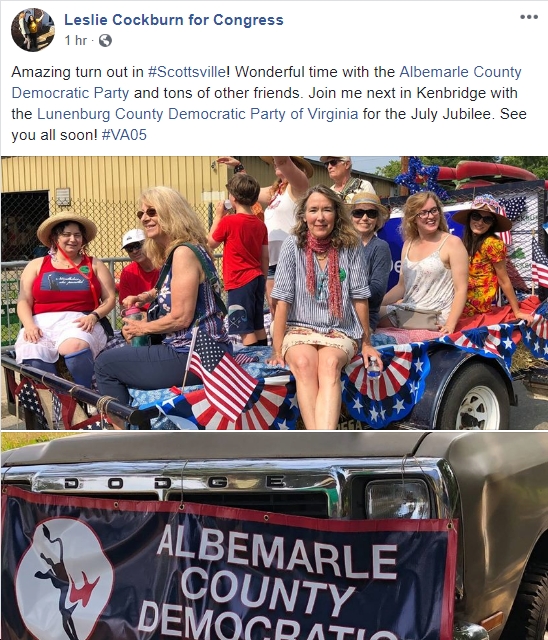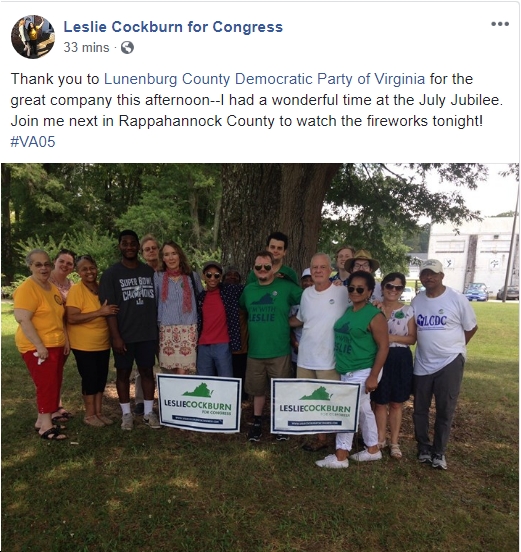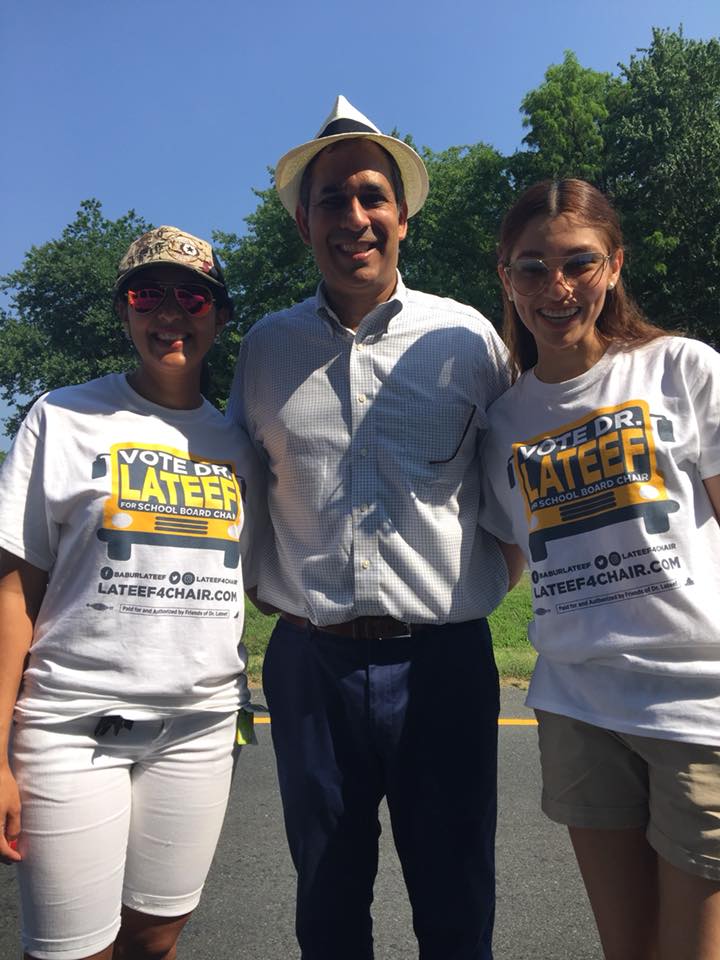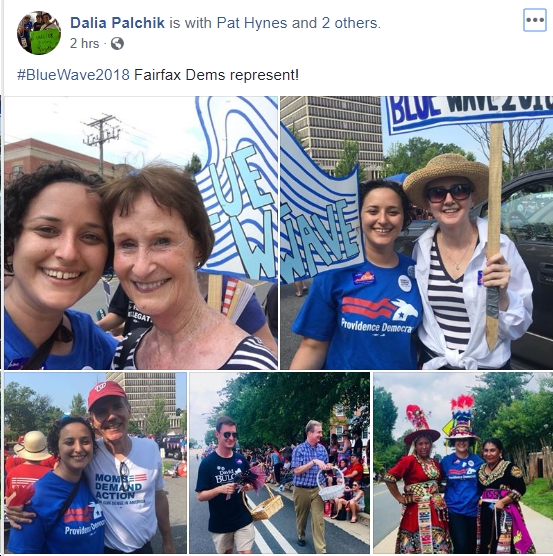 And a bunch of superb photos (of PW County Interim School Board Chair Babur Lateef, Sen. Tim Kaine, Del. Elizabeth Guzman and Del. Hala Ayala) by the amazing (and seemingly omnipresent) Mike Beaty!
Sen. Tim Kaine and Prince William County School Board Chair Babur Lateef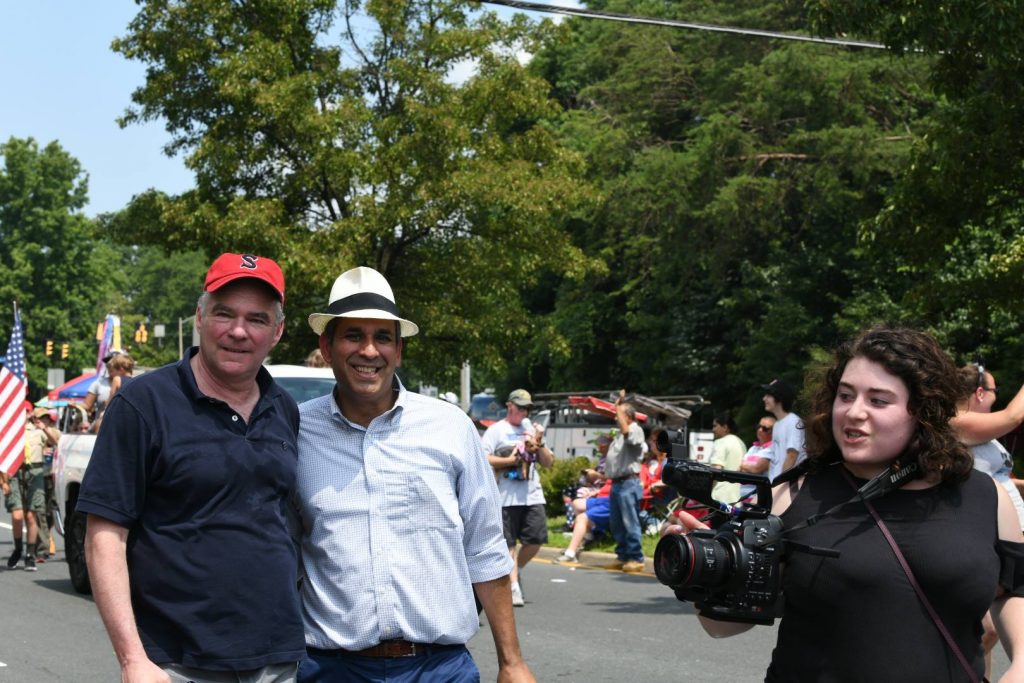 Sen. Tim Kaine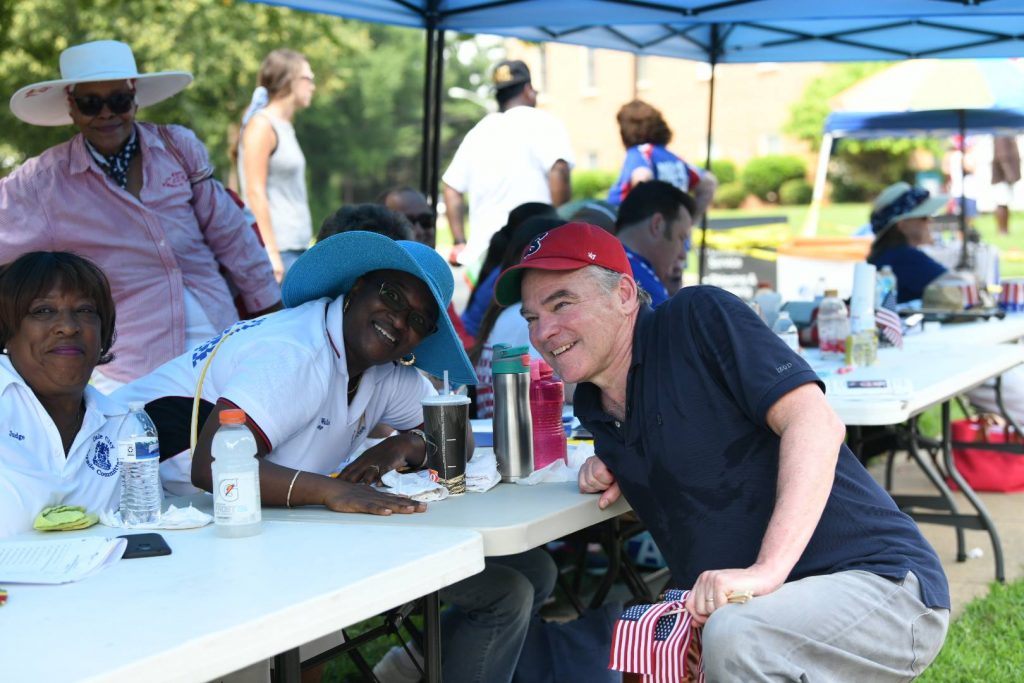 Del. Hala Ayala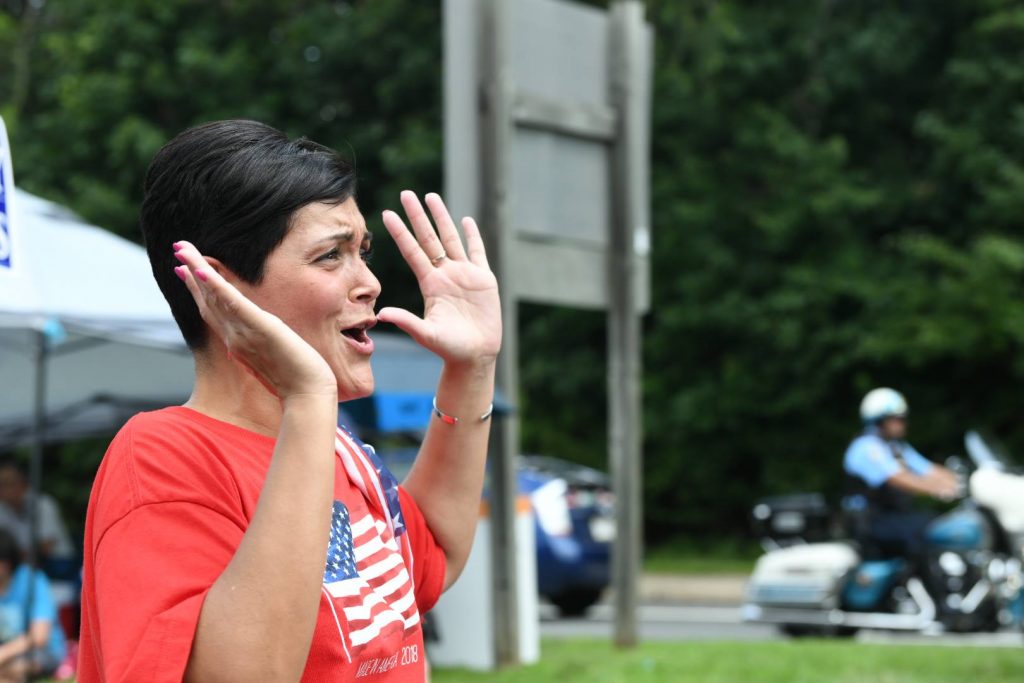 Del. Elizabeth Guzman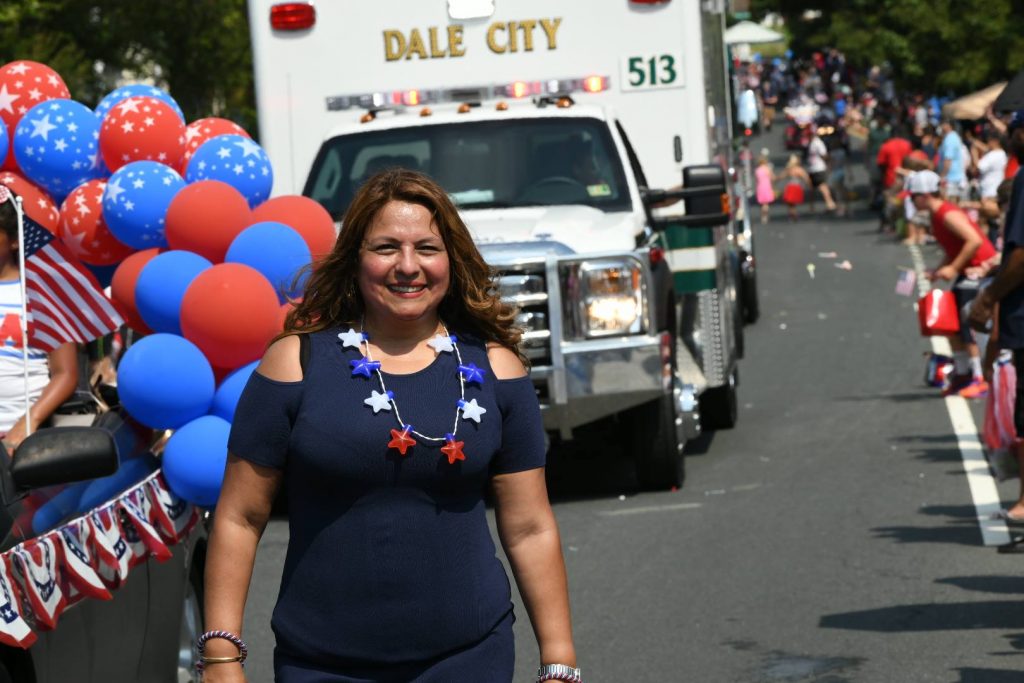 Babur Lateef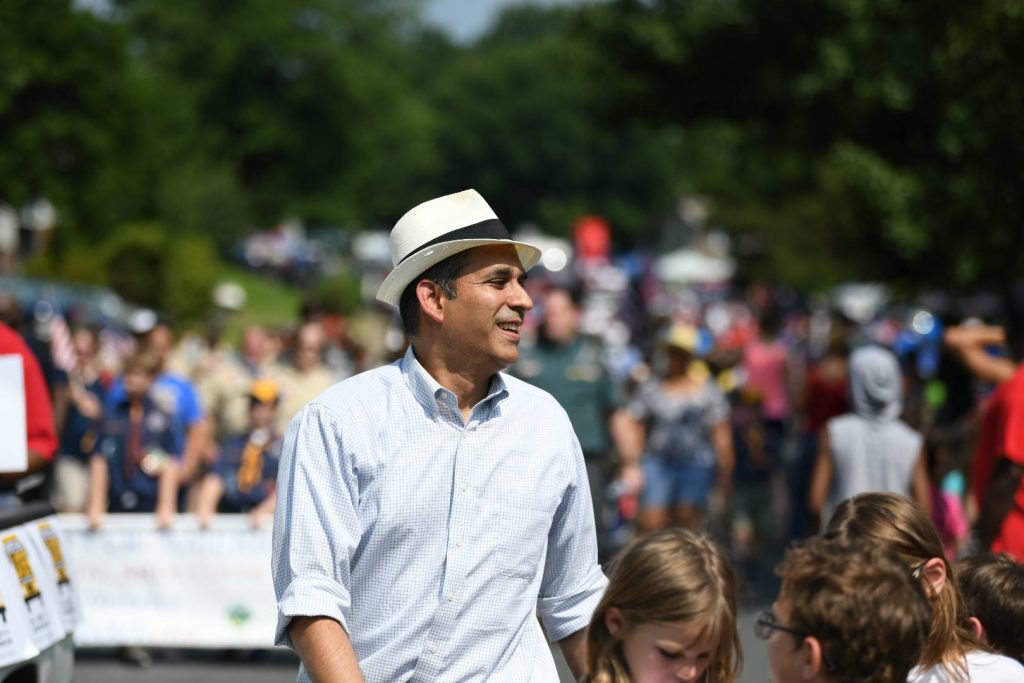 Babur Lateef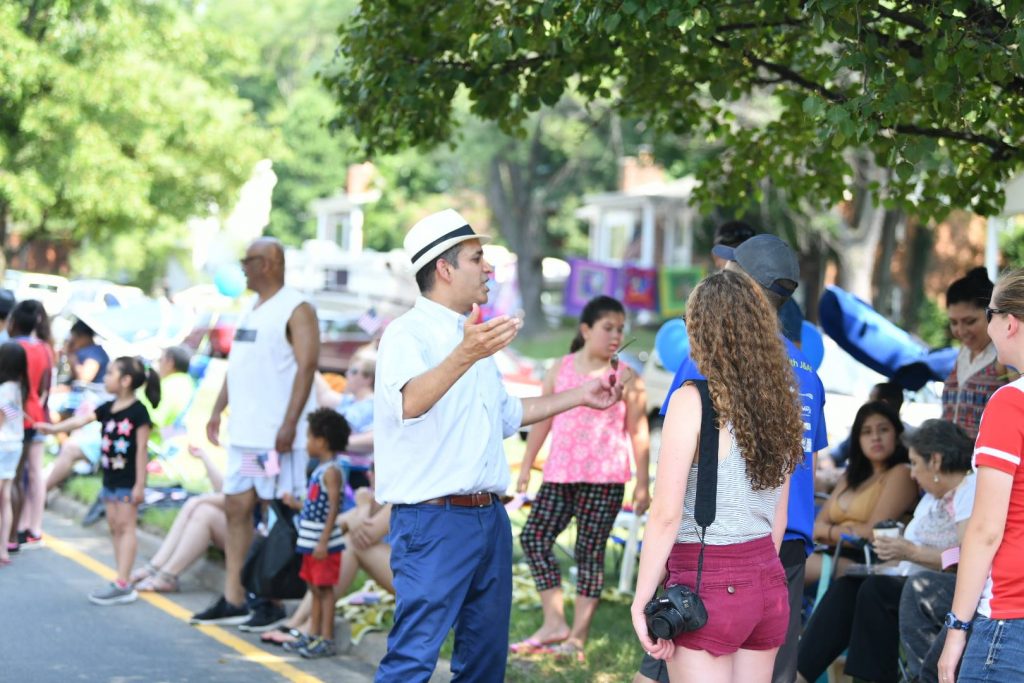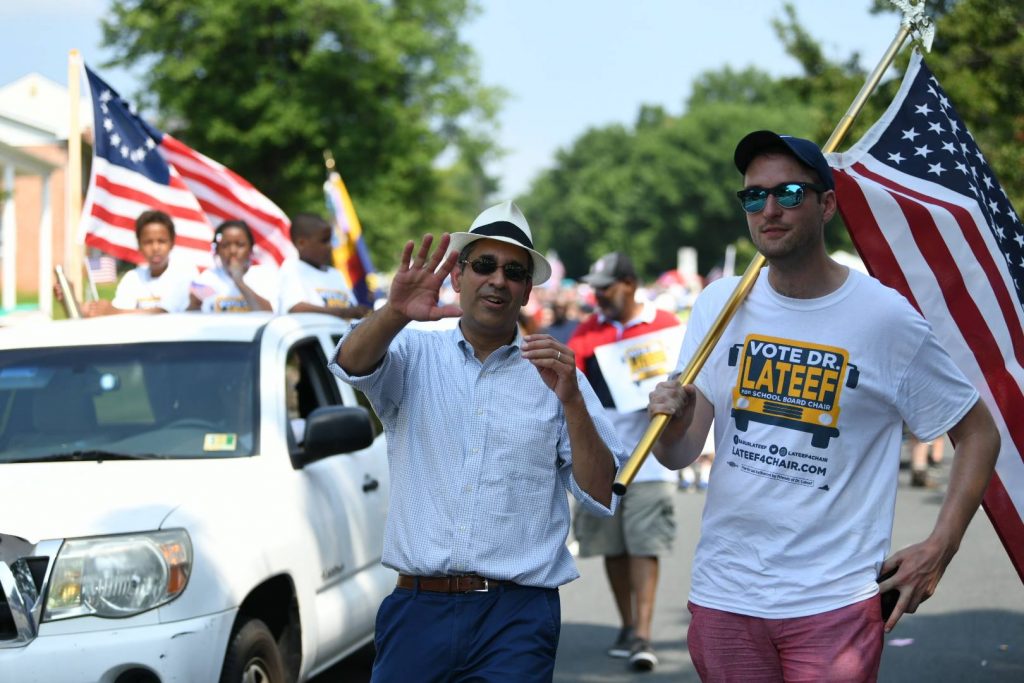 And a few more good ones (Loudoun County Board Chair Phyllis Randall, Del. Mark Keam, Sen. Tim Kaine, PW County School Board Chair Babur Lateef, Del. Danica Roem)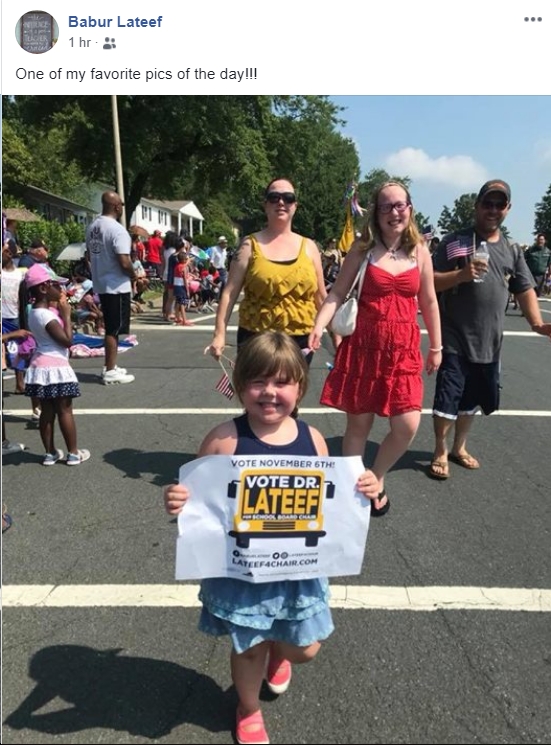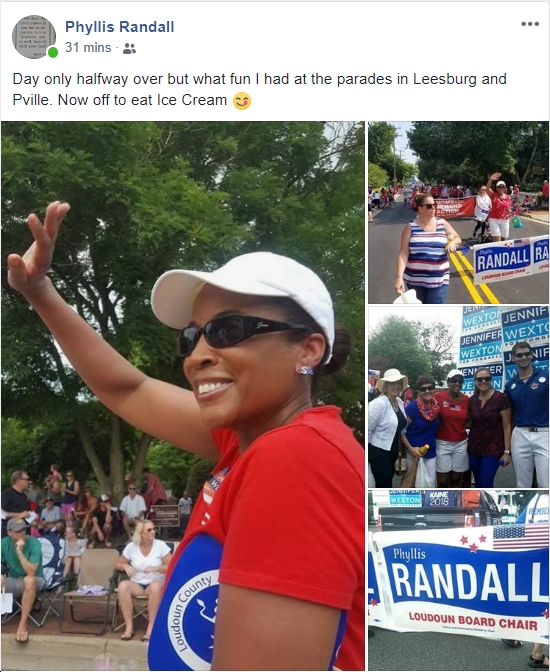 Prince William County Interim School Board Chair Babur Lateef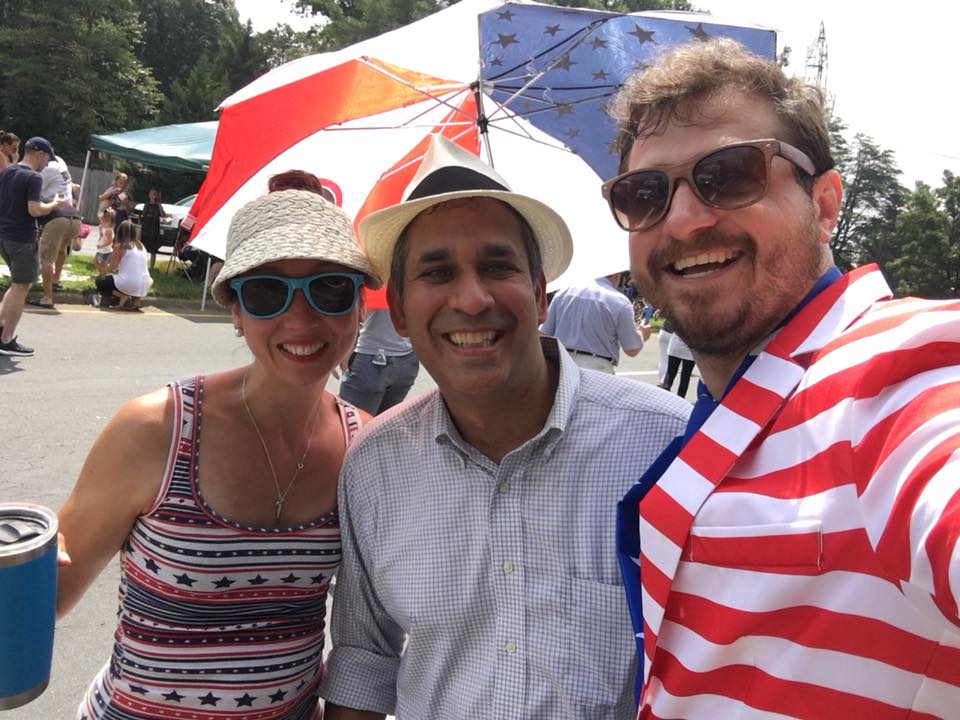 Del. Danica Roem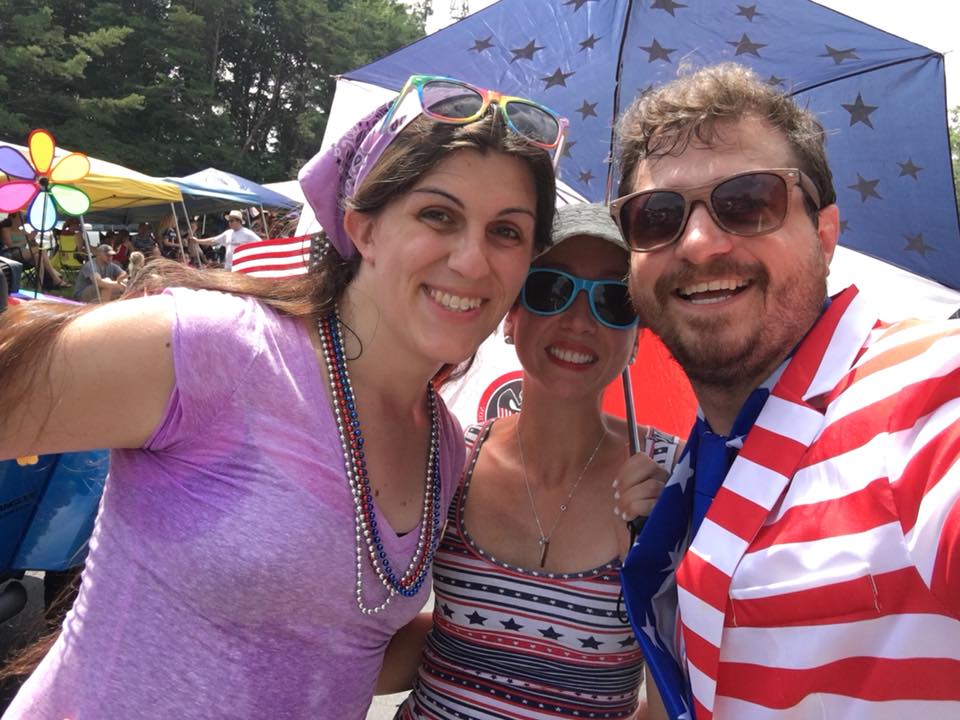 And more…from Del. Alfonso Lopez