See below for photos and comments by attendees at the Win Virginia training this weekend in Richmond. According to the National Democratic Training Committee:
"WinVirginia is hosting a three day candidate training March 8-10, 2019 in partnership with the Progressive Change Campaign Committee, National Democratic Training Committee, and the Democracy Labs in Richmond, Virginia. We are excited to offer this cutting-edge candidate training and networking program to all Democrats running for Virginia House and Senate races in 2019."
Also, see here for the three-day agenda, including sessions like "How to Tell Your Story Online," "How to Tell Your Story of Self," "How to Identify and Persuade Voters," "How to Fundraise Effectively," "Progressive Messaging is Winning Messaging," "Kickass Media Events and Pitching Reporters," "How to Build a Badass Team + Delegate Like a Boss," "Technology as a Game Changer," etc. Sounds like great stuff!
With that, here are some photos and comments by candidates who attended the event.
First, from SD12 candidate Veena Lothe:
I had a great time yesterday and today with fellow candidates at the Win Virginia training! The sessions provided great resources and information. I'm fired up and ready to win this primary & then #Flipthe12th! #TeamVeena #SD12
Imagine my surprise when, during lunch at Win Virginia, our panel was the three amazing freshman delegates with whom I get to run. Of course, in retrospect, why would I be surprised? Who else would be better? Who else would I rather learn from? The answer, my friend, is no one.
So, I've just been endorsed by Run for Something last month, I'm riding a total high, and who shows up to do candidate training at Win Virginia but Sarah Horvitz. She's part of the reason (along with Amanda Litman) I'm running for office. I'm freaking out, as the kids say; I get a pic. And what do I do? I hunch. <sigh>
Me: I'm getting so much better at not gesticulating wildly when I'm talking!
Also me:
WinVirginia has organized a wonderful training program for Democratic candidates. We are off to a bright and early start this morning, the third day of the program!
Last night confirmed: The Blue Wave is coming!
Looking forward to three days of in-depth candidate training with WinVirginia. I'm especially excited by the many wonderful Democratic candidates running throughout Virginia.
About to start the second day of Candidate training here in Richmond. Thanks #WinVA and the #PCCC for doing such a great job!
Shenandoah Valley candidates already representing in Richmond.
Looking forward to the rest of this fantastic training. #WinVA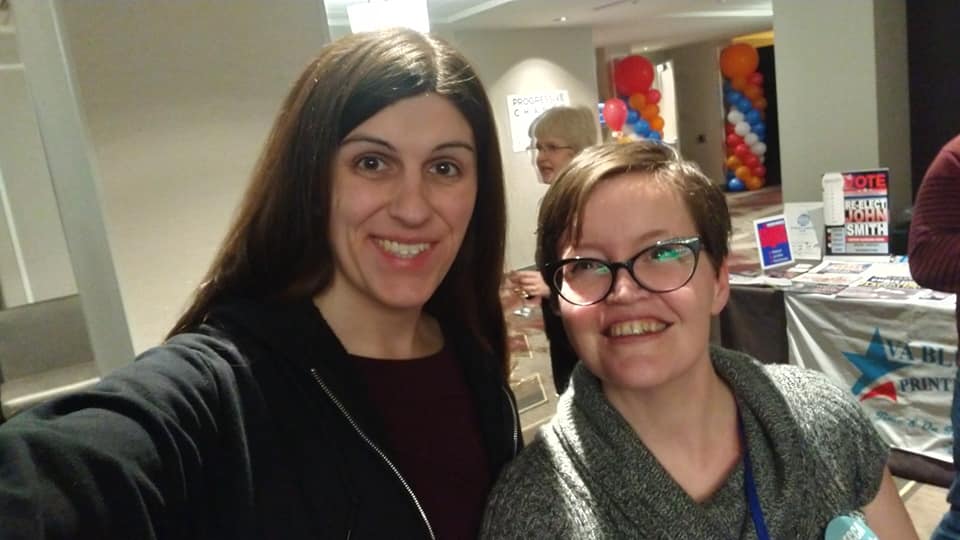 With Rebecca Leser (candidate in HD96) and Jennifer Kitchen.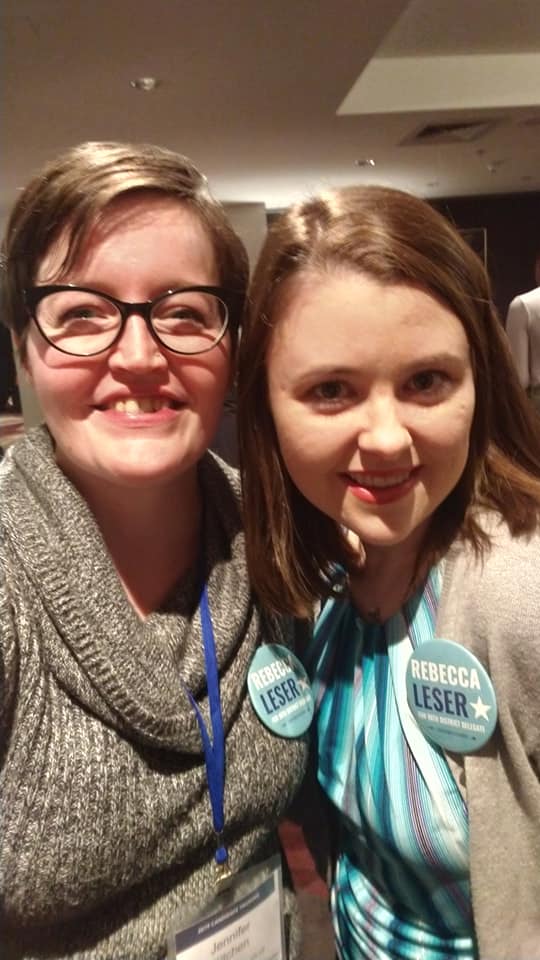 With Jennifer Kitchen and Annette Heathcock Hyde.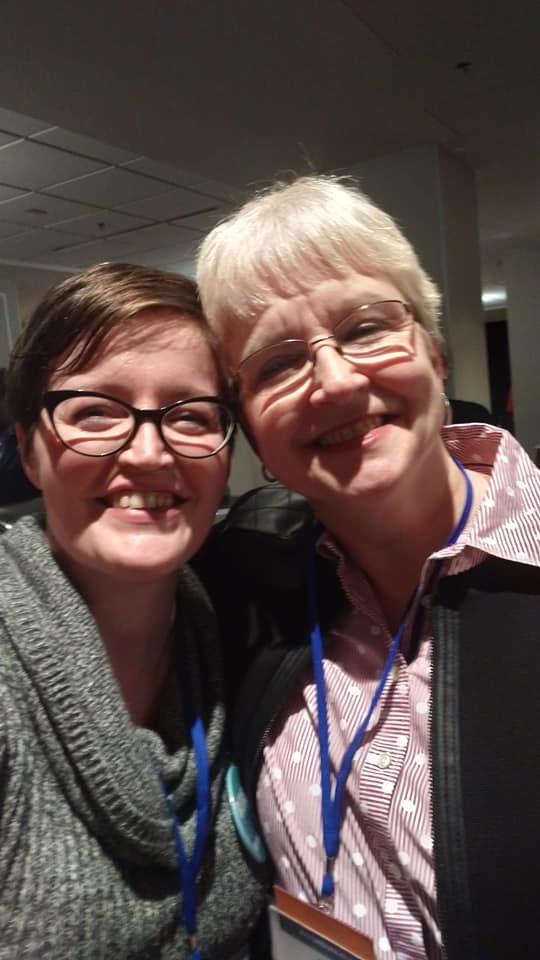 Great networking with true progressive Virginia candidates today at Win Virginia and PCCC – BoldProgressives.org candidate weekend. Don't just vote Democratic on June 11th primary – vote progressive!
Before the Fairfax County NAACP WIN panel this morning, I spoke with Karla Bruce, the Chief Equity Officer who implements the One Fairfax policy, about economic development in low income communities. I was delighted when she brought up social enterprise as a possibility. I recently published a chapter on social enterprise in poor communities in The Cambridge Handbook on Social Enterprise Law — I assured Karla that it's a practical, hands-on chapter reflecting on what foundations and municipalities can do to promote small business growth in poor communities (based in part on my work with Ashoka and Echoing Green foundations on these issues). This is part of the professional experience I'd bring to the Chairman role to bridge the gap between the two Fairfax Counties.
When a Georgetown Professor runs for public office we support her!!!
#WinVirginia
Our Attorney General came out to support our candidates.
#WINVA
Richmond's Mayor Stoney came out to support #WINVA
I love this lady Delegate Jennifer Carroll-Foy…she's amazing