I hadn't heard of this, but it looks like it was a great event about an important topic – menstrual equity, and the Oscar-winning film "Period. End of Sentence." that documented this issue – Friday night in Vienna. See below for a list of participants, courtesy of BRAWS ("Bringing Resources to Aid Women's Shelters"), some photos, the trailer for the film, and some thoughts from others (e.g., Del. Mark Keam, Catherine Read, etc.) who attended and/or participated. Great work by everyone involved in putting on this event!
So proud of these girls and thankful for everyone's participation on our panel tonight- Senator Jennifer B. Boysko
– FCPS School Board Member Karen Keys-Gamarra
-Justice High School Teacher and GirlUp Sponsor, Jen Golobic
-Justice High School Student and GirlUp Board President, Natalie Baumeister
-Taylor Smith, Thoreau Middle School Student and BRAWS Teen Council Representative
-Morgan Seibold, Vienna Elementary Student and BRAWS Teen Council Representative
-Holly Seibold- Founder and Director of BRAWS
Thanks also to our wonderful Moderator Catherine S. Read of Read.Think.Act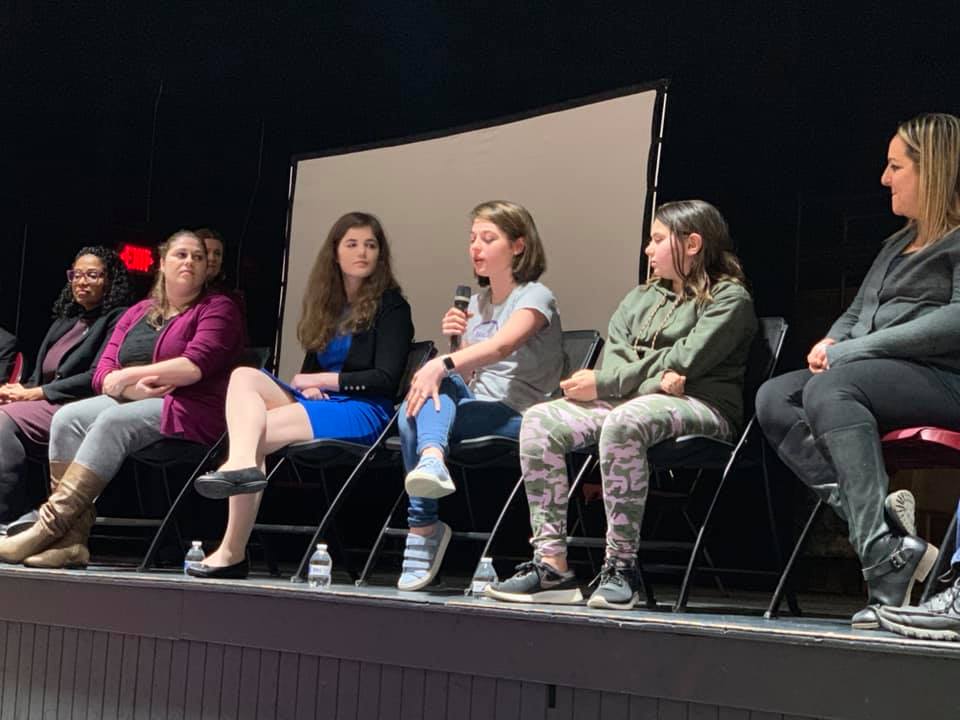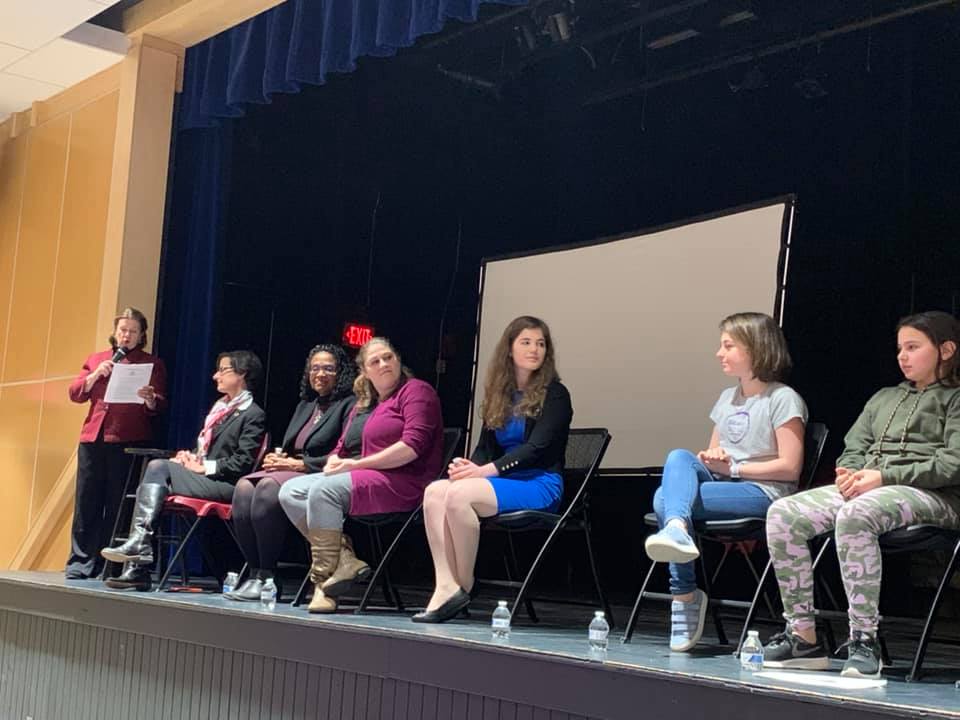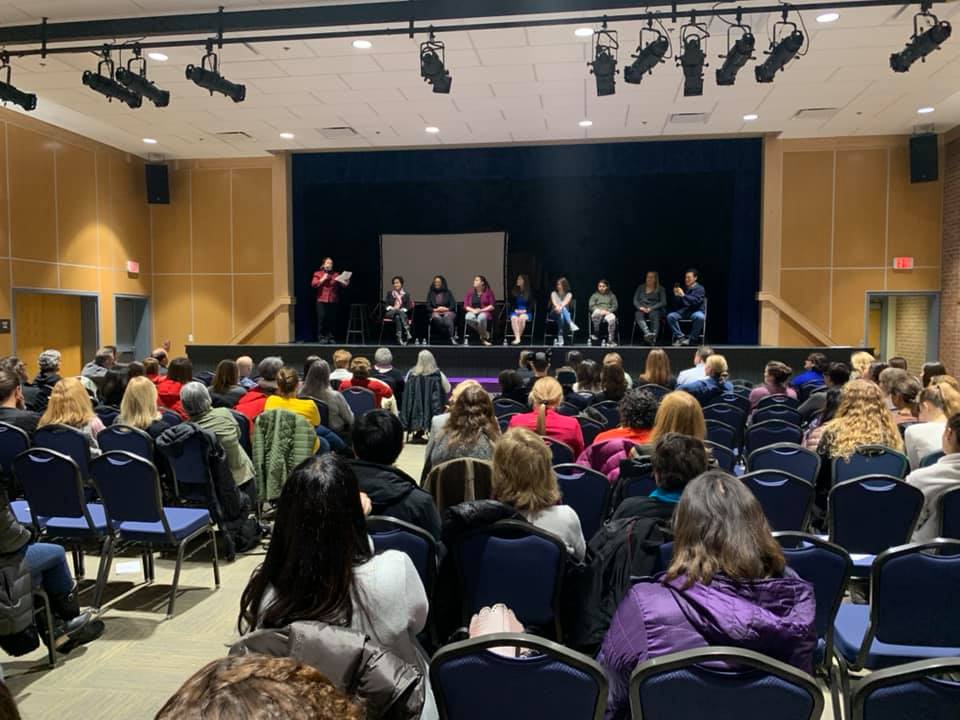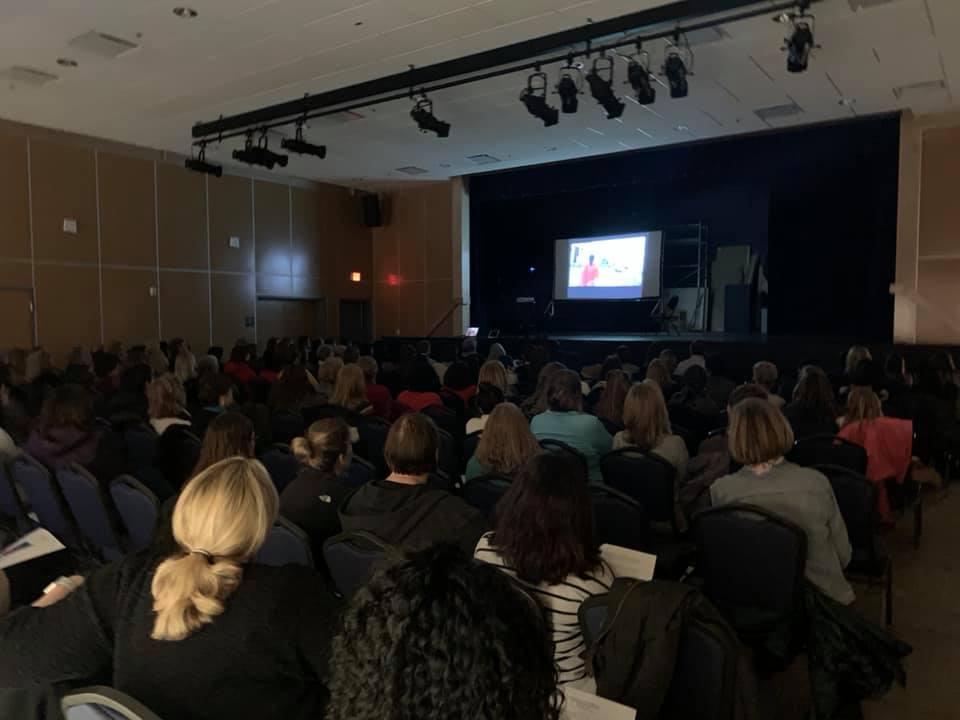 On a cold, snowy International Women's Day, a large group braved the inclement weather and gathered in my district in Vienna to watch an inspiring film and to participate in a timely discussion.
Indian film producer Guneet Monga's "Period. End Of Sentence." recently won the Oscar award for Best Documentary Short Subject Category, thereby raising global awareness on the need for women's health.
In Virginia, leaders and volunteers of the nonprofit BRAWS and some lawmakers have been working on Menstrual Equity issues for several years, and made significant progress on the policy front.
I've been proud to have worked on these issues for a few years, and was honored to join a panel of experts and activists following the film screening to discuss what's happened in Richmond and in Northern Virginia.
Thanks to Holly Seibold and so many other activists, more women and girls are able to access tampons, pads and cups when they need them, even if they can't afford them.
To learn more and to get involved, check out these resources:
https://www.brennancenter.org/periods-gone-public
https://www.facebook.com/BRAWSorg/
Phil Niedzielski-Eichner
I attended the BRAWS event this evening. I left with a profound sense of awe and hope. The showing of "Period: End of Sentence" was overshadowed for me by the discussion that followed. I loved the students who discussed periods with poise and dignity. Catherine Read was outstanding as the moderator. Karen Keys-Gamarra was – well -Karen…her leadership on this issue will result in every school providing at least pads in girls' restroom.

I loved the partnership evident between Senator Boysko and Delegate Keam. Jennifer is such a natural leader on this issue, as with so many. Mark could not have been more articulate…plus he claimed he will put the men in "menstration". After hearing him address this issue so effectively, I believe him. 
Holly Seibold is a Force and I will support her cause as just and right.
This event was a very satisfying way to celebrate International Women's Day.
International Woman's Day Community Event, Screening Oscar Documentary winning film: PERIOD, End of Sentence. Thank you Holly Seibold of BRAWS: Bringing Resources to Aid Women's Shelters for this wonderful important idea and bringing together the lively panel: left to right: Catherine S. Read Moderator, Senator Jennifer Barton Boysko, School Board Member Karen Keyes-Gamarra,Jen Golobic student Justice High School, Natalie Baumeister, Justice HS, Taylor Zimmit Smith, student Thoreau Middle School, Morgan Seibold, 6th grader at Vienna Elementary School, Holly Seibold, Delegate Mark Keam