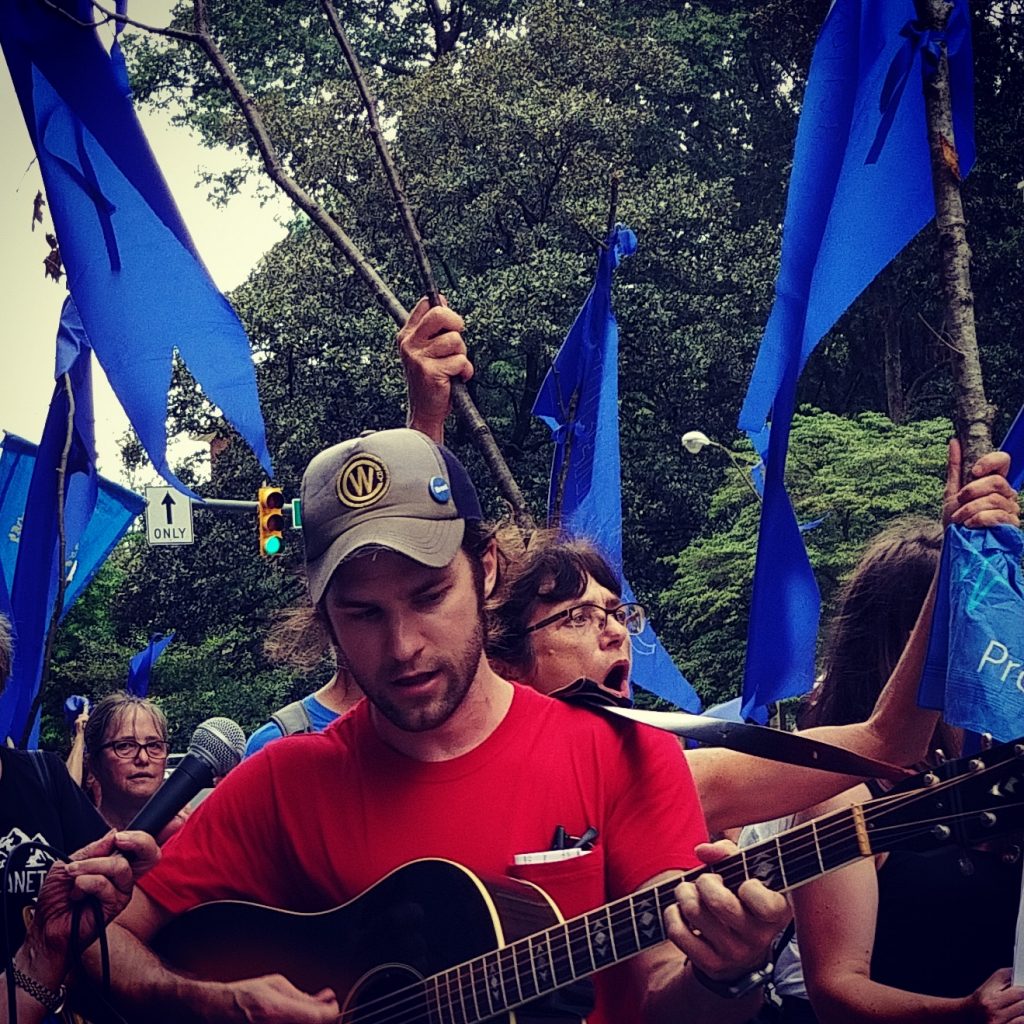 By Kay Ferguson
The SUN SiNG Concert on Friday, April 26, 6 pm at The Jefferson Theater in Charlottesville, VA will gather its audience and its performers from the entire Virginia environmental and pipeline resistance community.
At the concert, the SUN SiNG Collective will premiere a new No Pipeline anthem, song video and perform a theatrical concert evening for their community and anyone else who needs positive inspiration for their climate change concerns. Think good music and circus like spectacle. Think puppets bigger than cars by All the Saints Theater Company director, Lily Lamberta.
All proceeds benefit the Interfaith Alliance for Climate Justice
SUN SiNG, a project of Water is life. Protect it. and ARTivism Virginia, is a collaboration of musicians, fine artists, videographers, designers and puppet masters from across Virginia.  For years, the collective members have given their time and talent to stop the Atlantic Coast and Mountain Valley fracked gas pipelines.  Our connection is a conviction that we must act now to stop new fossil fuel infrastructure. The story of MVP & ACP is the story of a corrupt robbery and it feels vital that we respond as a state, as a region, to the threat of both pipelines and the urgent devastation happening now along the MVP.  Our work as artivists is the work of accurate translation of complex regulatory, scientific and political fact. We create messages to inspire the heart to action and to sustain those already working so hard and so long. We also know that the revolution has to rock.
The new anthem, "To the River", was recorded and filmed along both the Mountain Valley and Atlantic Coast pipeline routes by the Sun Bus, which uses the solar panels on its roof to power a mobile concert sound and recording system.  Sun Sing Executive Producer, Graham Smith-White, designed and built the Sun Bus, which he calls, "a vehicle of free expression, bringing power to the people and amplifying their voices."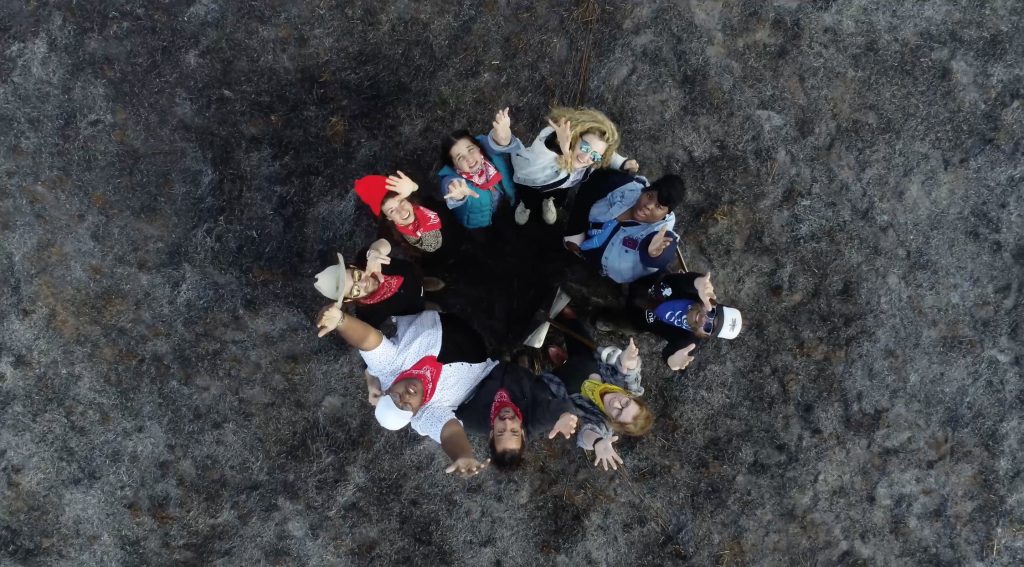 Joshua Vana, who wrote the new anthem, says of this work,  "It is crucial that people help frontline communities tell the story of their resistance and elevate their message. I find it unacceptable that the state of Virginia considers these places, these people and these ecosystems along the pipelines to be disposable sacrifice zones."
Each member of the SUN SiNG collective has chosen to sing for a particular pipeline endangered creature and a series of ARTivist portraits is released now as "Who Will Sing for Me?" See them all here: ARTivism Virginia video archive
Wildlife illustrator, Virginia Greene's, paintings of these wild neighbors will be offered at silent auction at the concert which is very kid friendly.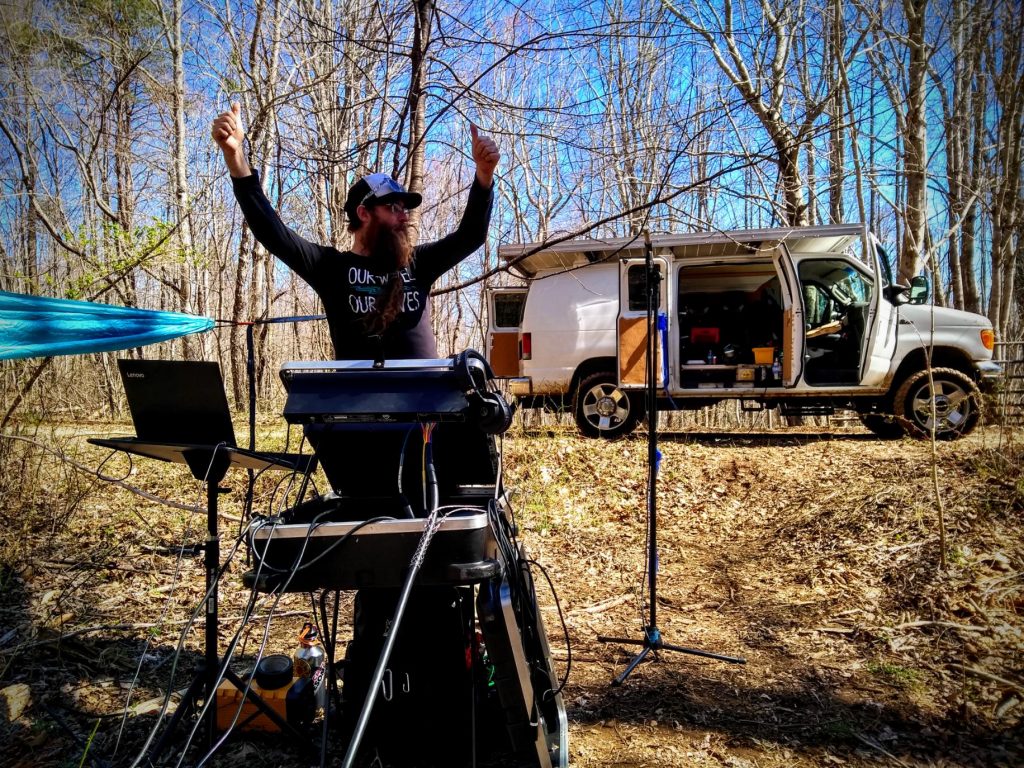 Affordable Tickets here: http://bit.ly/SunSingTix Doors open at 5 pm.
We will dance and sing.  We will lift up our resistance and future lovin' souls.  Our hope deserves our presence and our care. Our hope is not a luxury.
The SUN SiNG Collective is:
Musicians/Songwriters: Lilly "Bird" Bechtel, Emily Blankenship-Tucker , Bernadette "BJ" Brown, Gabe Gavin, Camry Harris, Graham Smith-White, Laney Sullivan and Joshua Vana
Executive Producer & Music Director: Graham Smith-White
Producer & Artistic Director of Video, Ritual & Marketing: Kay Ferguson Puppetry & Set Design: Lily Lamberta
Videography: Sarah Hazlegrove
Wild Life Illustration/Logo Design: Virginia Greene
Guest artists on April 26 are Robey Family Band with Emily Robey Morrison, Lobo Marino, Sunrise Review, The Bhakti Boys, and Resounder.  Also supporting SUN SiNG Concert will be "1000 Flags 1000 Waters", Sister Resister Singers, Chicken Bank Collective and All the Saints Theater.