See below for video and photos from Mayor Pete Buttigieg's events yesterday in Alexandria and Arlington. I'm still a long ways off from picking my favorite 2020 Democratic presidential contender, and I really tried to avoid getting sucked into this during the leadup to the June 11 Democratic primaries. I also continue to maintain that we need to focus heavily on taking back the Virginia General Assembly this November before turning our attention to 2020.
But right now, given that we just had a leading presidential candidate in Virginia yesterday, I'd definitely put Mayor Pete (absolutely brilliant, also seems to be emotionally balanced/sane, unlike so many who run for president) in my top tier, along with Elizabeth Warren (VERY impressive!), Kamala Harris (also very impressive), Joe Biden (as of the moment, seems to be the best shot of beating Trump badly), and possibly Jay Inslee (for his strong advocacy for climate action, even though I know he has no shot at actually winning the nomination). How about you? Who are your favorites right now for 2020?
P.S. Note that several Virginia politicians have endorsed Buttigieg, including Rep. Don Beyer, Del. Mark Keam, State Sen. Adam Ebbin, Norfolk City Council member Andria McClellan, etc.
Mayor Pete Buttigieg with Rep. Don Beyer and Megan Beyer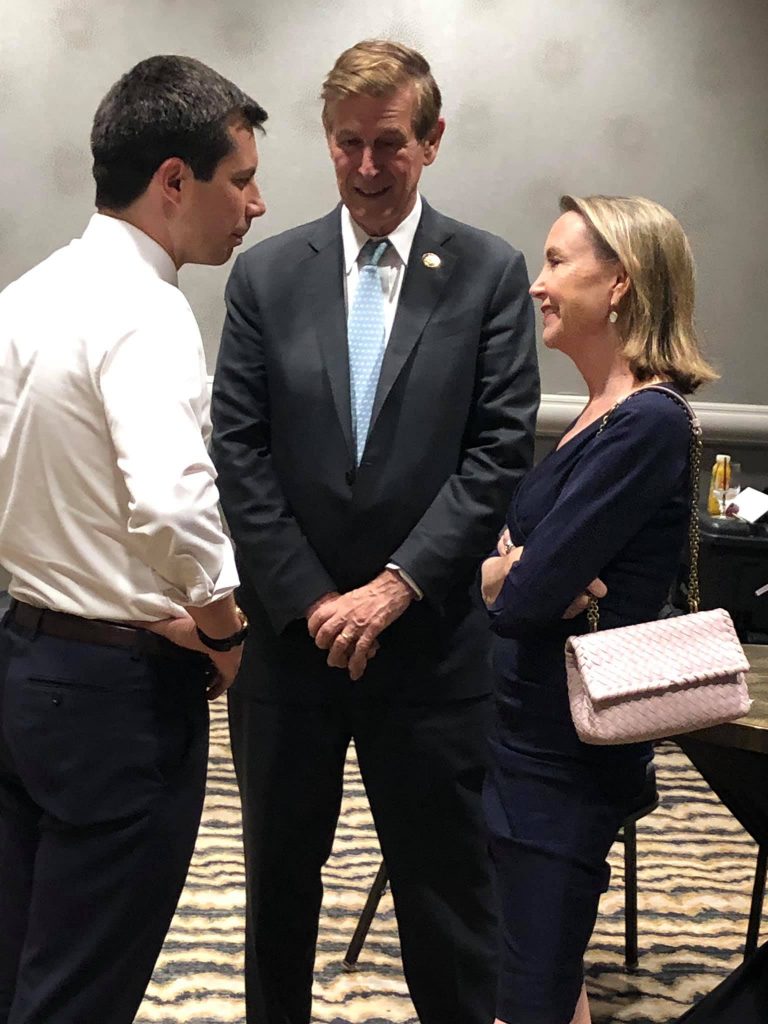 Buttigieg with State Sen. Adam Ebbin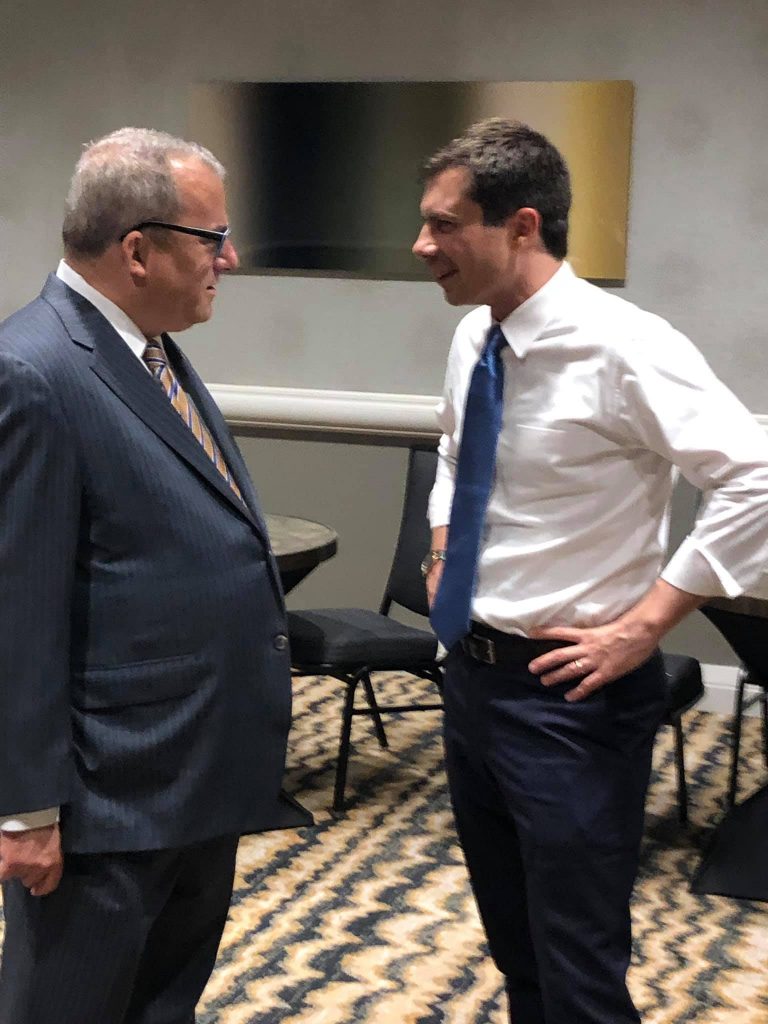 Buttigieg with Rep. Don Beyer, Del. Mark Keam, Norfolk City Council member Andria McClellan, Sen. Adam Ebbin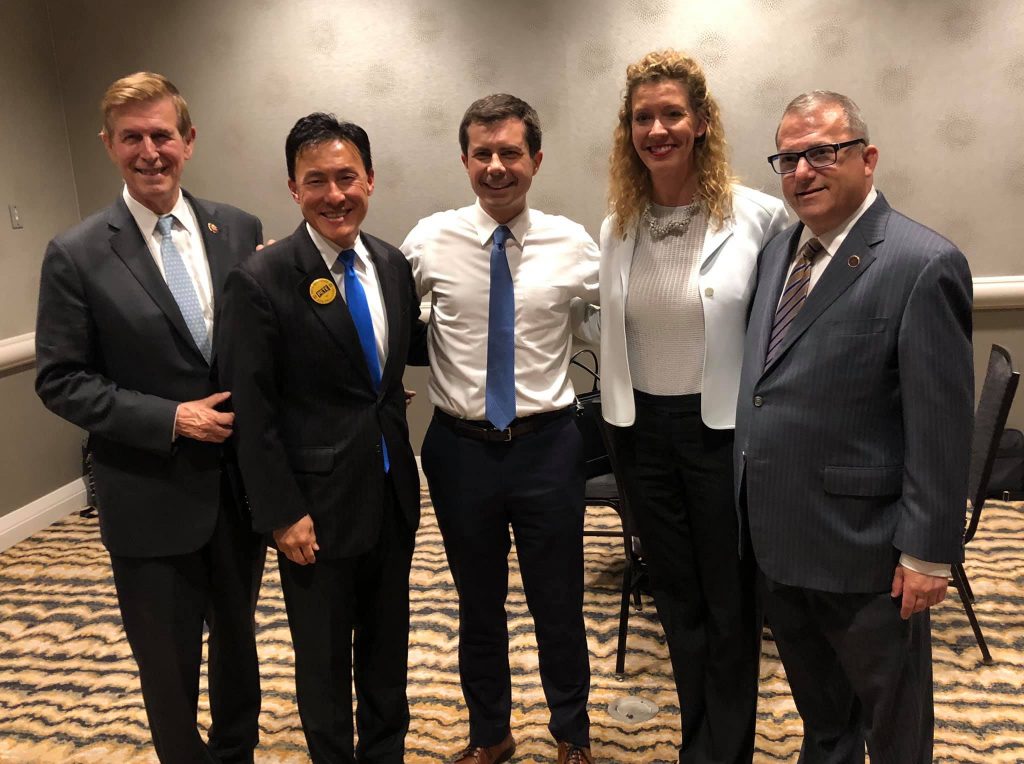 Buttigieg with Arlington County Board member Katie Cristol and her baby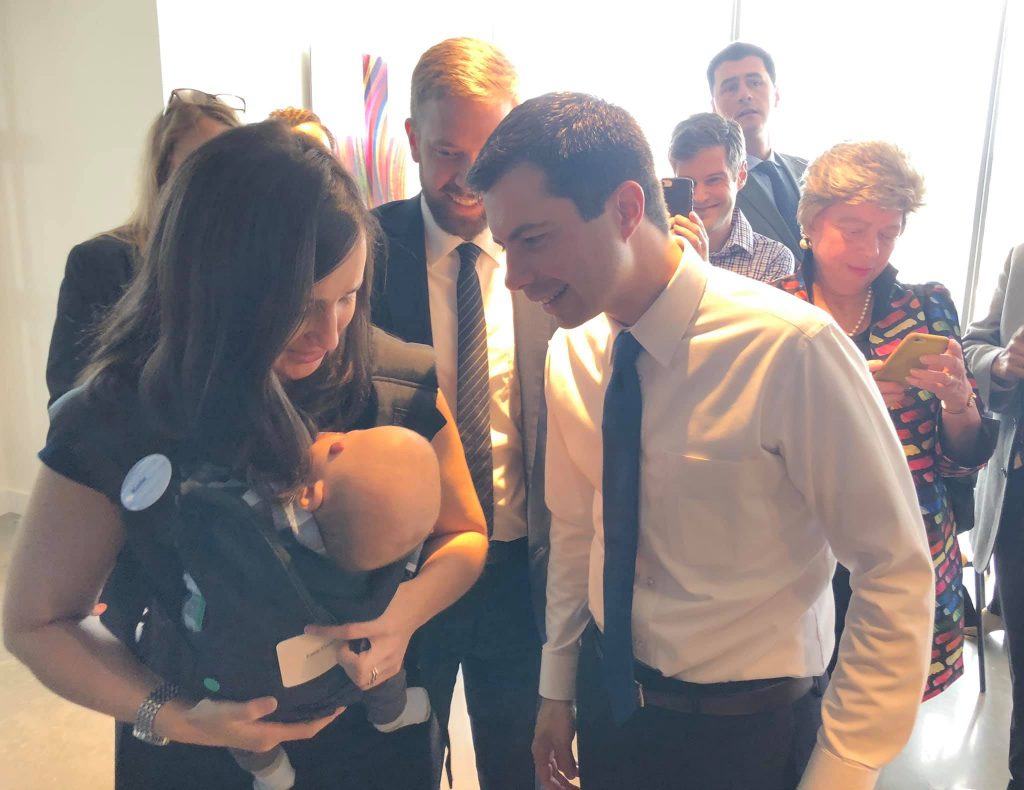 Buttigieg with Rep. Don Beyer