As the Virginia General Assembly opens for business at noon today, hundreds – or even thousands – of pieces of legislation are being filed. See here for previous bills, and also see below for the latest, which I'll update throughout the day.
Let's start off with this excellent bill by Del. Luke Torian (D) on so-called "balance billing," which many of us have had the "pleasure" to experience personally…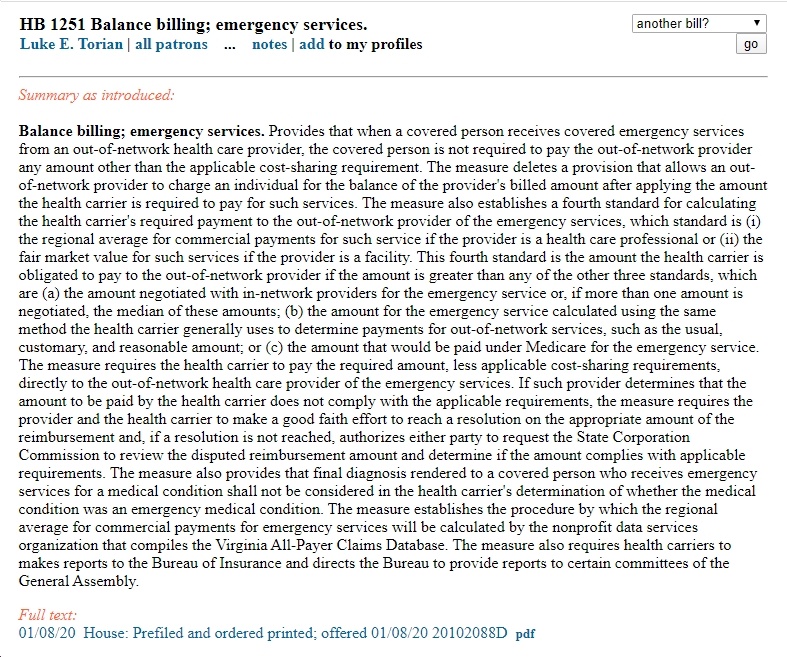 Also, excellent bill by Del. Cia Price (D) on counting prison inmates for purposes of redistricting and reapportionment: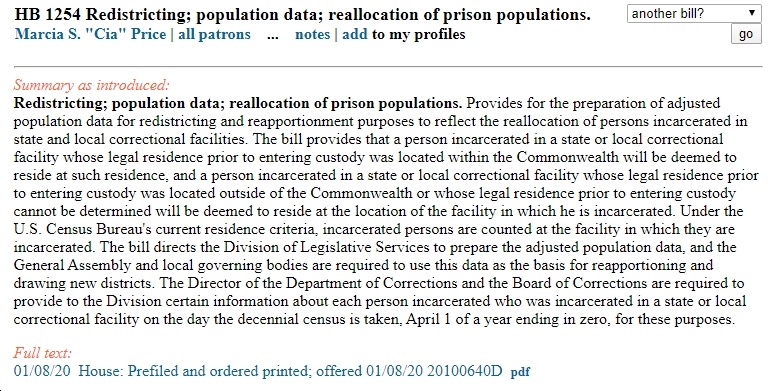 From Del. Les Adams (R):

Del. Jennifer Carroll Foy (D) moves to restrict predatory lenders:
Two good bills by Del. Kaye Kory (D)


Love this bill by Del. Dan Helmer (D)!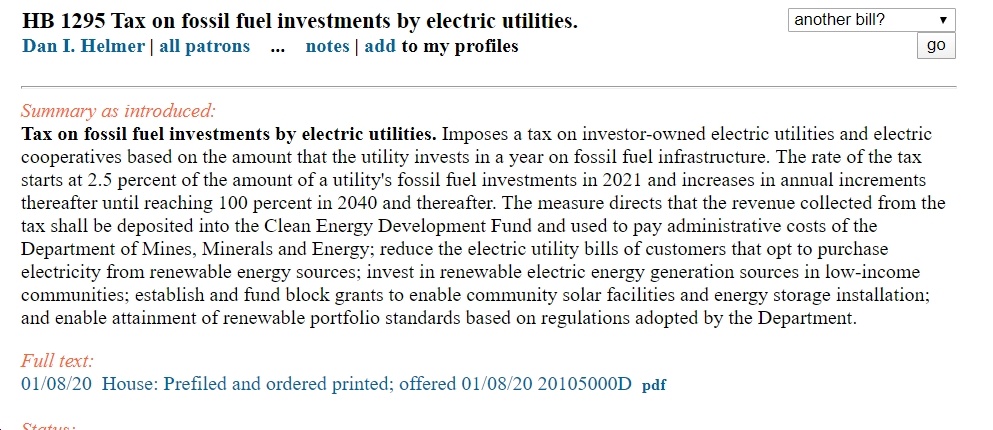 Excellent – get this stuff out of the Code!


This bill by Del. Wendy Gooditis (D) should definitely pass!

Couple bills on energy – mandatory RPS, energy efficiency standard – by Del. Rip Sullivan (D)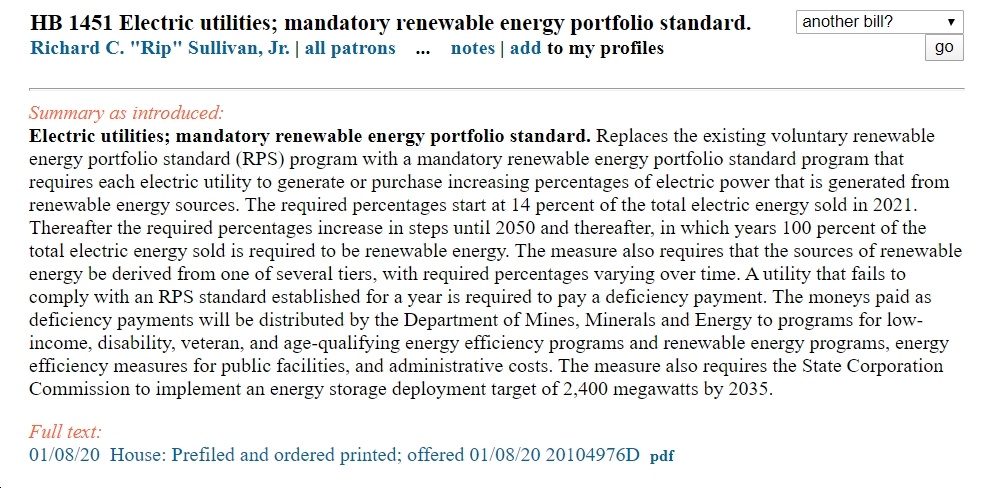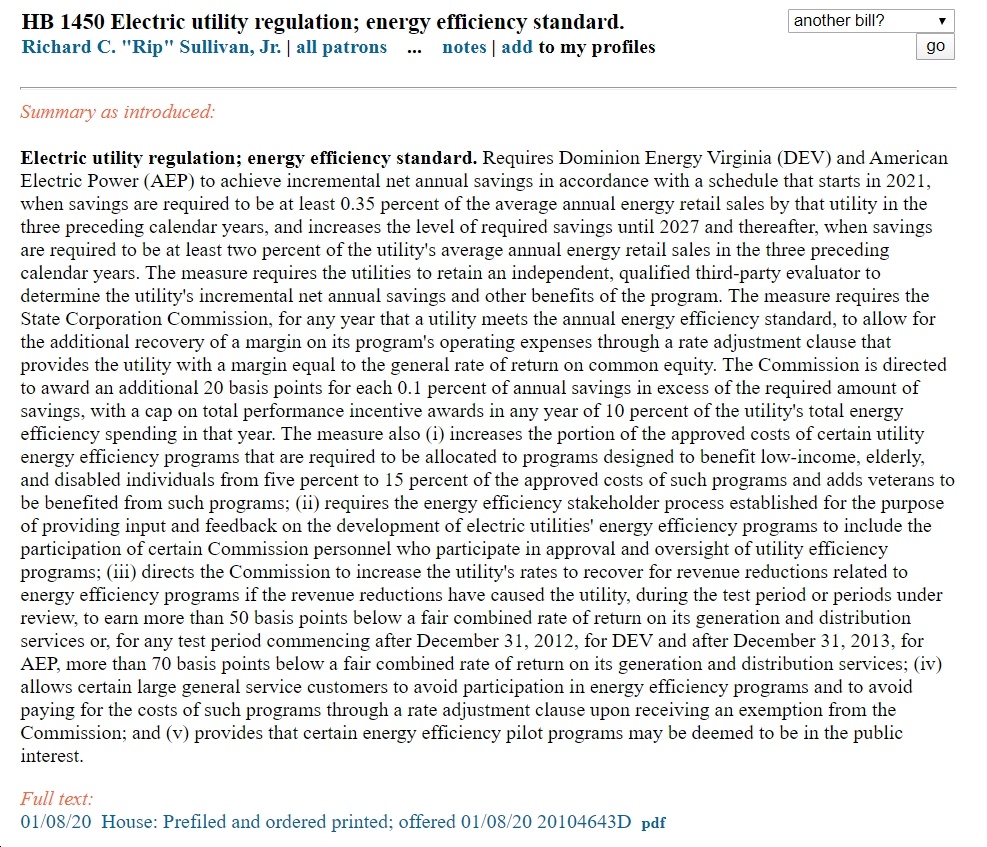 We definitely need to deal with plastic pollution, as it's an environmental disaster.

This bill absolutely should pass.