Advertisement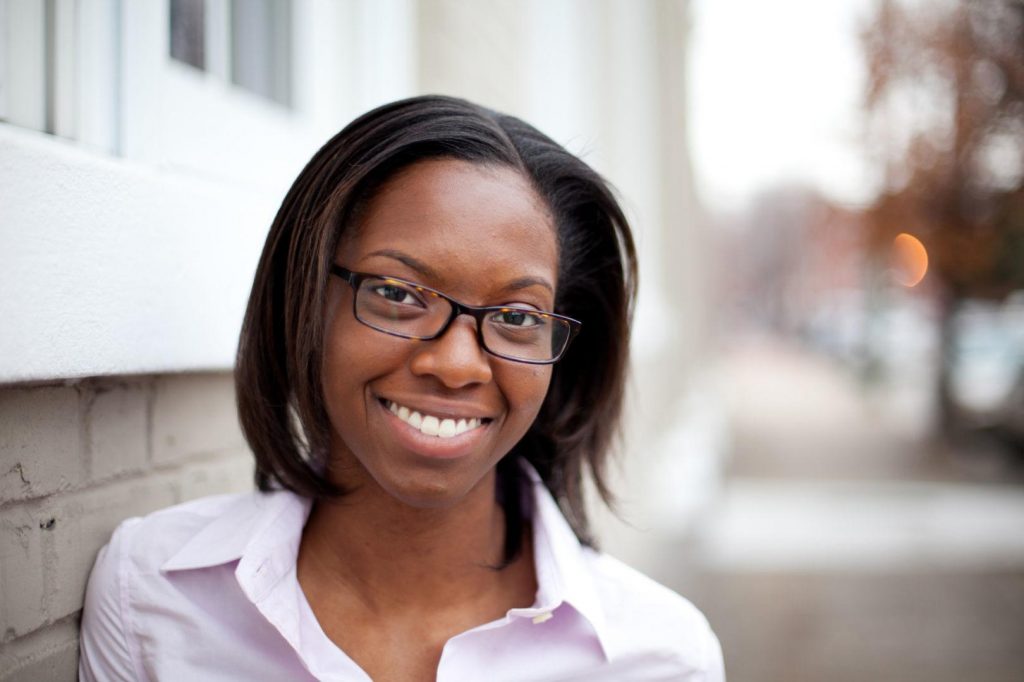 by Alexsis Rodgers, Virginia state director for Care in Action 
UPDATE 3/2: See below the post for several fact sheets/information from the National Domestic Workers Alliance.

For the first time in Virginia's history, domestic workers are finally included in the minimum wage. Thanks to Senate Bill 804, sponsored by Senator Jennifer McClellan, Jim Crow era domestic worker exemptions from the Virginia Minimum Wage Act have been removed. A new workgroup will also study the changes needed to implement workplace protections for domestic workers, including child and elder care workers, nannies, those who care for people living with disabilities, and house cleaners. This is a long-awaited victory for the majority-women of color workforce who have worked without the guarantee of a minimum wage for generations.
However, the fight isn't done.
While Virginia's legislators negotiate a final deal to raise the minimum wage to $15 per hour, Senate Bill 7 proposes a new exemption to leave au pairs behind because some legislators don't see child care as real work.
Let's be clear, child care is very real work. And au pairs are professional domestic workers who provide necessary and quality care services as family care needs are increasing. Whether it takes place in the home or at a daycare center, all workers providing care for our families are deserving of a minimum wage.
Adding a new exemption for this workforce is an unacceptable exploitation of an industry mainly occupied by young immigrant women.
Efforts to exclude au pairs from the minimum wage and other workplace protections sends the wrong message – that domestic workers are not deserving of dignity and respect. Without basic protections, au pairs are vulnerable to wage theft, abuse and exploitation. This is the very thing we are trying to combat throughout the entire care sector.
By creating new exemptions for au pairs, Virginia is saying it does not value all work. Specifically, we're saying it's okay to exploit the labor of young, immigrant women who are often obligated to tolerate abuse under the threat of deportation.
Although I am pleased to see us having the debate on how to raise the minimum wage for workers across the Commonwealth, we cannot celebrate pro-labor legislation for some while leaving others behind. That is not the progress for which voters cast their ballots in November. This only reinforces a stratified workforce in an economy that's already rooted in extreme inequality.
When announcing his historic justice and equity priorities at the beginning of the session, Governor Northam said, "When we have a complete understanding of how we got to the present, we are better prepared to improve our shared future."
Since the foundation of this country, the work of caring for our homes and families has been women's work. To this day, the domestic workforce is 90 percent women, the majority of whom are women of color. And their labor is undervalued because of centuries of free labor by enslaved Black people and Jim Crow era laws designed by Southern lawmakers to explicitly exclude domestic workers and farmworkers from labor protections.
While other workers have gained rights over time, the lack of protections for domestic workers has led to an informal economy in which working conditions are based on the good will of the employer rather than a general workplace standard. The au pair industry is no different.
That's why it's essential that all domestic workers, including au pairs, are guaranteed a minimum wage and workplace protections. Let's not continue the legacies of a harmful past that purposefully carved out exemptions for workers. As nine states have so far advanced protections for domestic workers and included au pairs in the definition of domestic workers, Virginia should follow suit and do the same.
Virginia's complex and difficult 400-year history shows us that we have a responsibility to understand the bad policies that got us here today, learn from those mistakes and do things differently to make real progress for all workers. Let us work together to ensure that we are improving our shared future with a minimum wage that is truly for all.
Alexsis Rodgers is the Virginia state director for Care in Action, the policy and advocacy home for women who care, working on behalf of more than two million domestic and care workers in the U.S. Among the fastest growing sectors in our economy, domestic workers are also among the most vulnerable and undervalued. As a mostly women and majority women of color workforce, this growing constituency consistently and overwhelmingly supports progressive values in American political life. Learn more at careinactionvotes.org.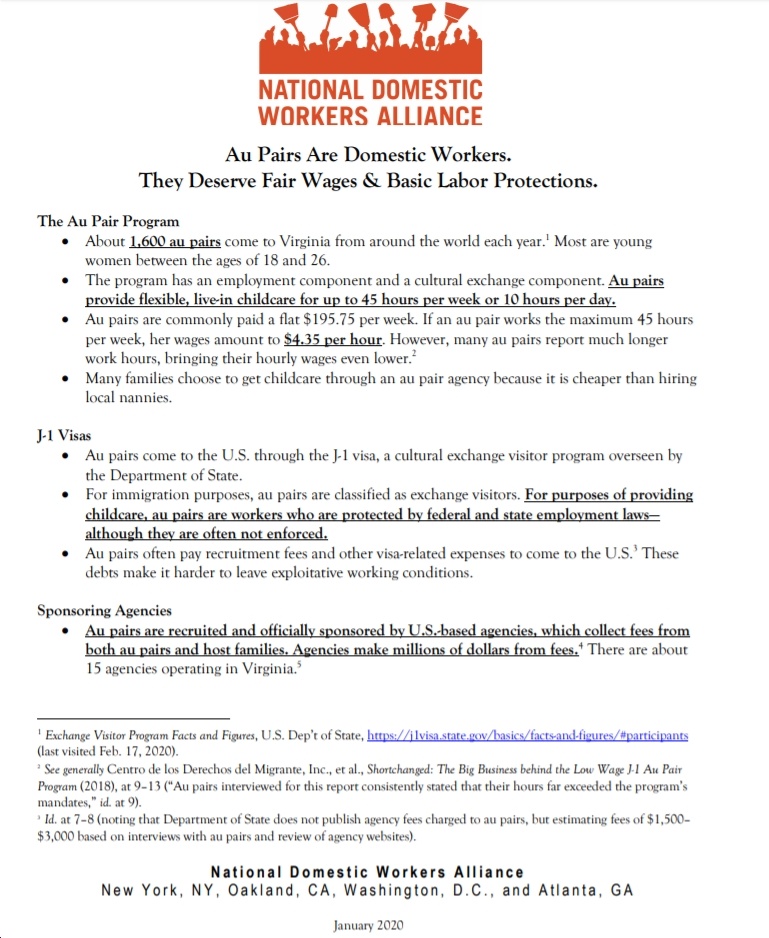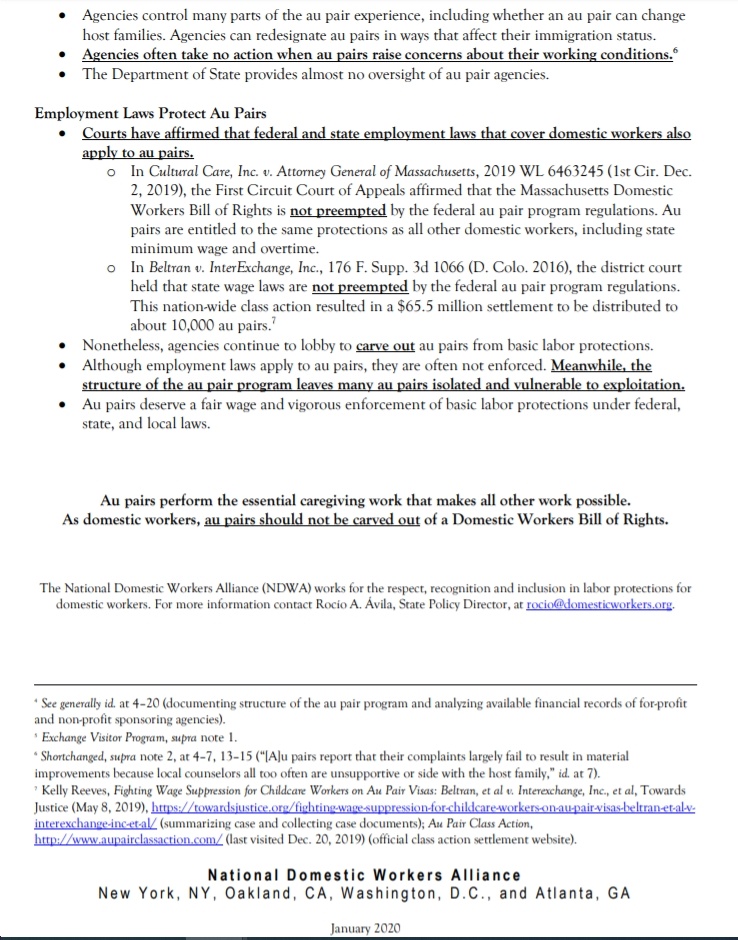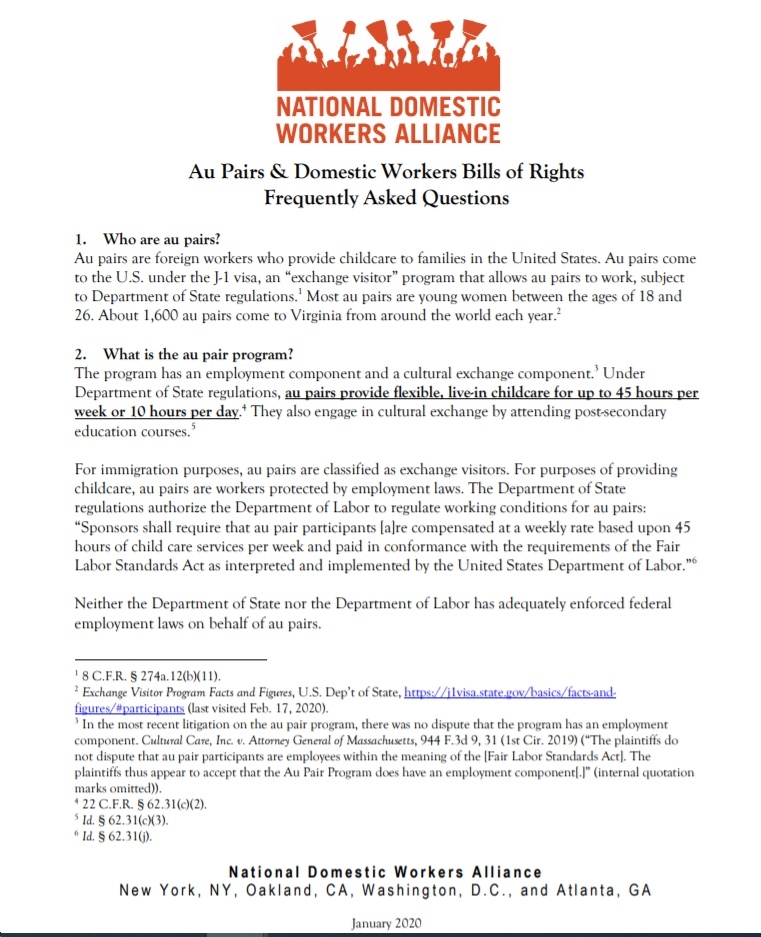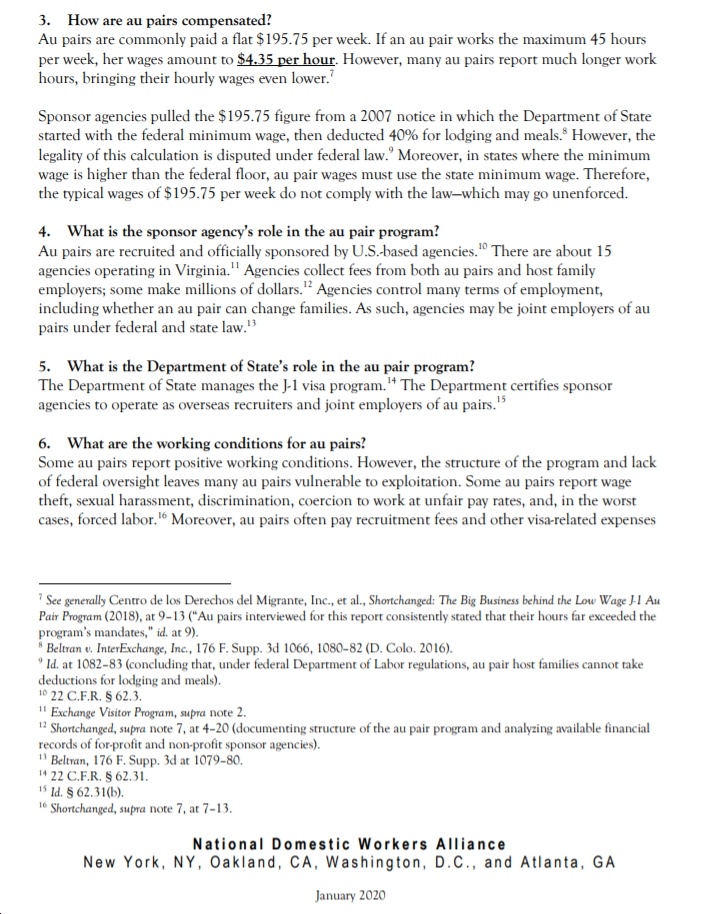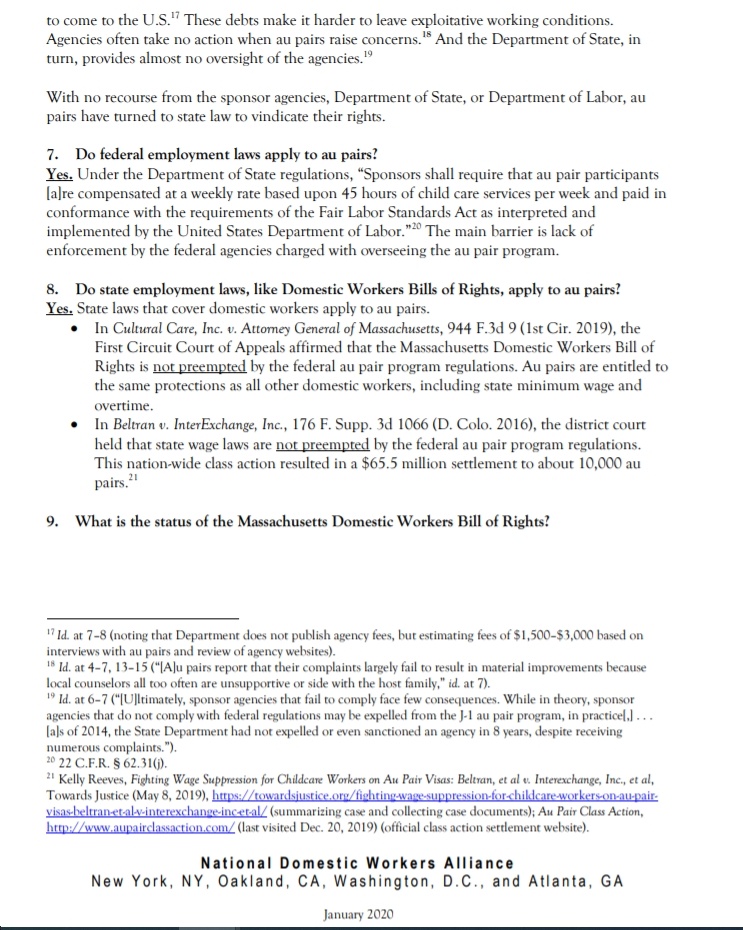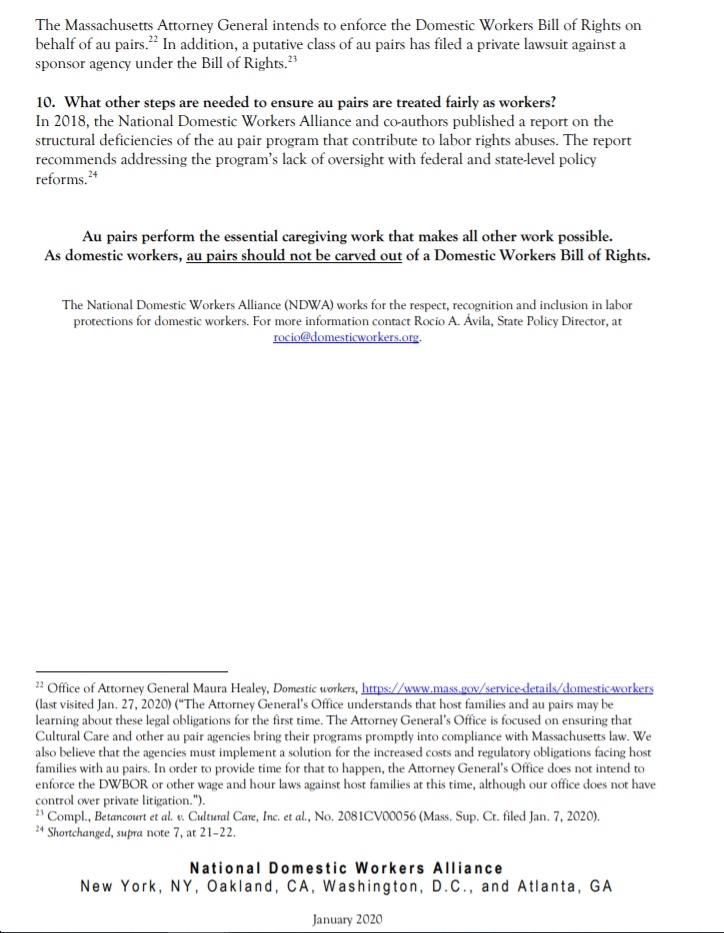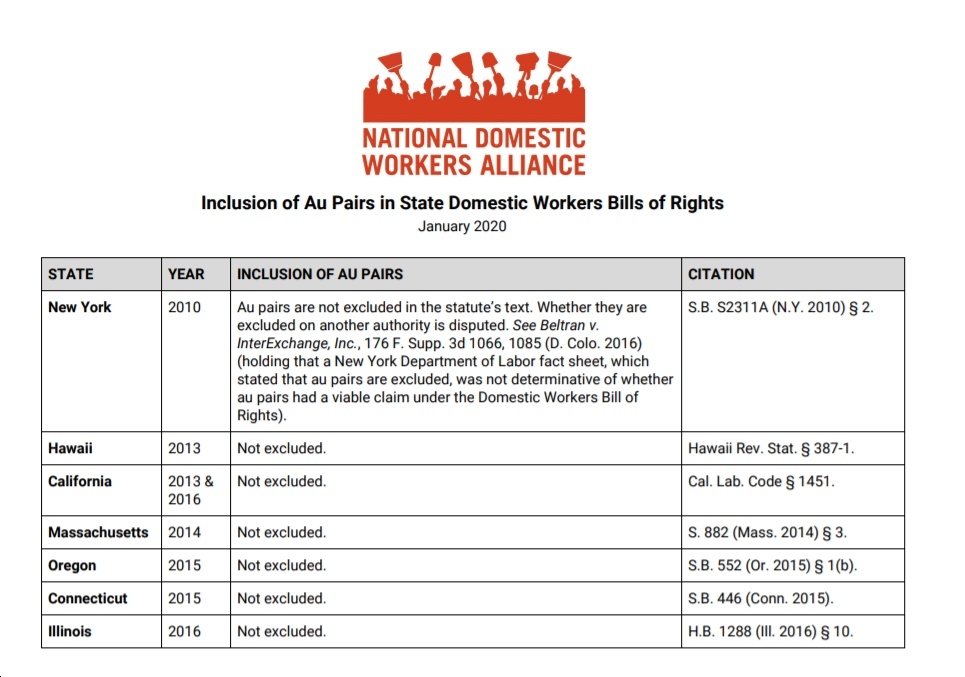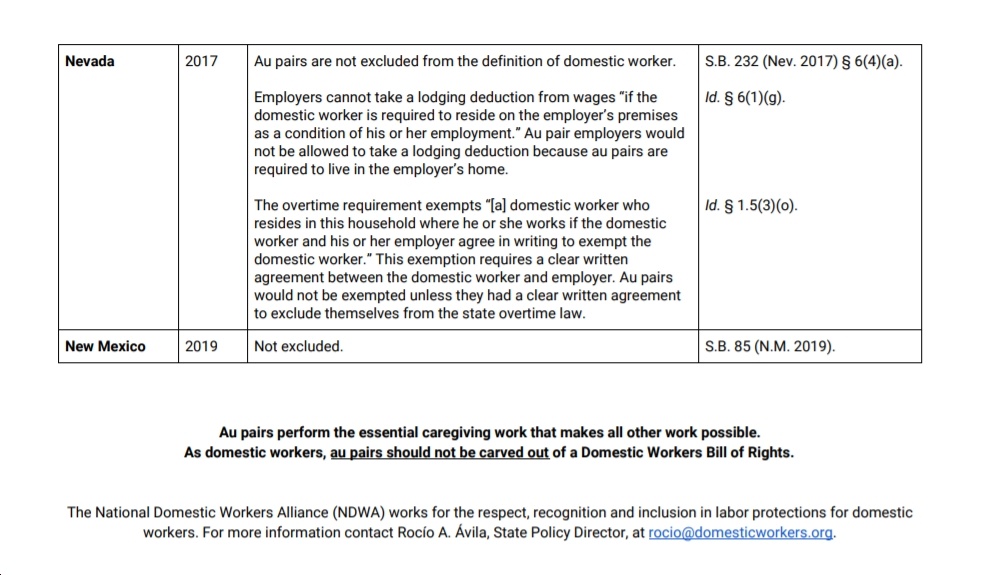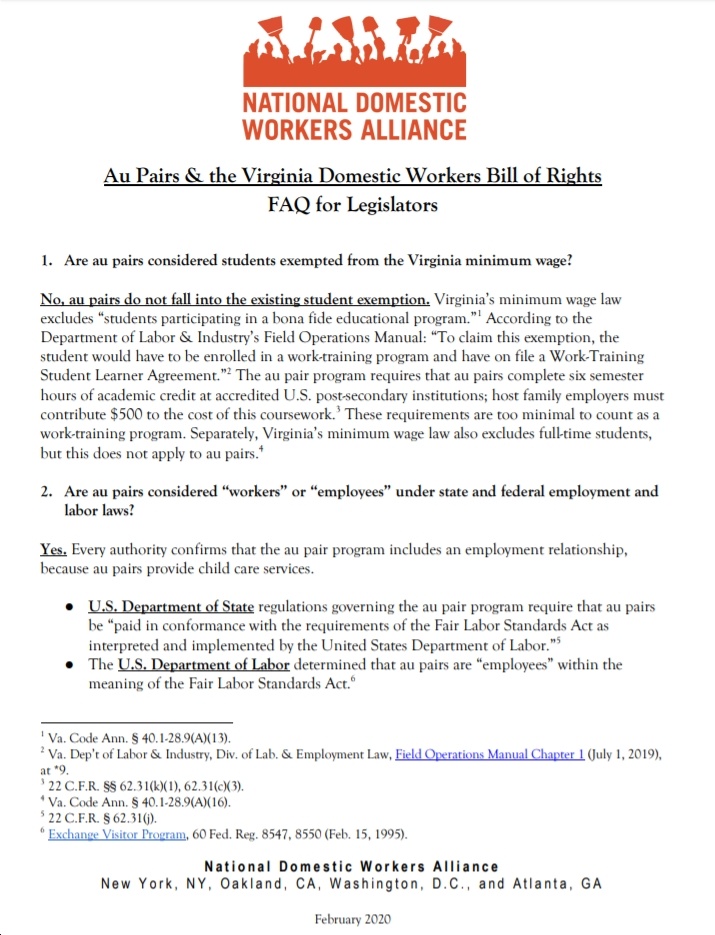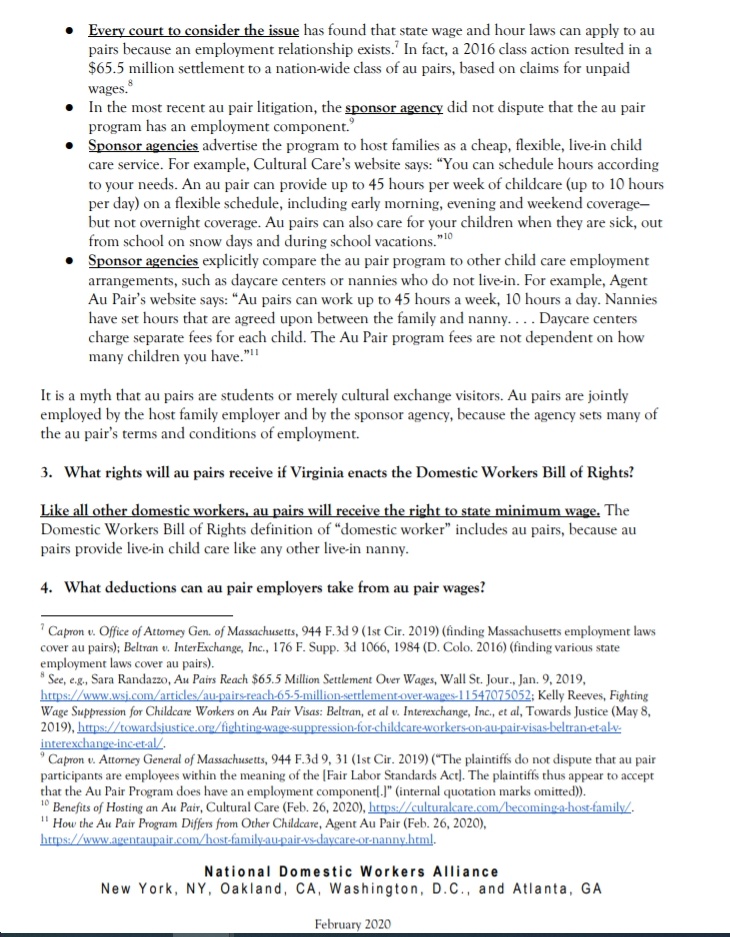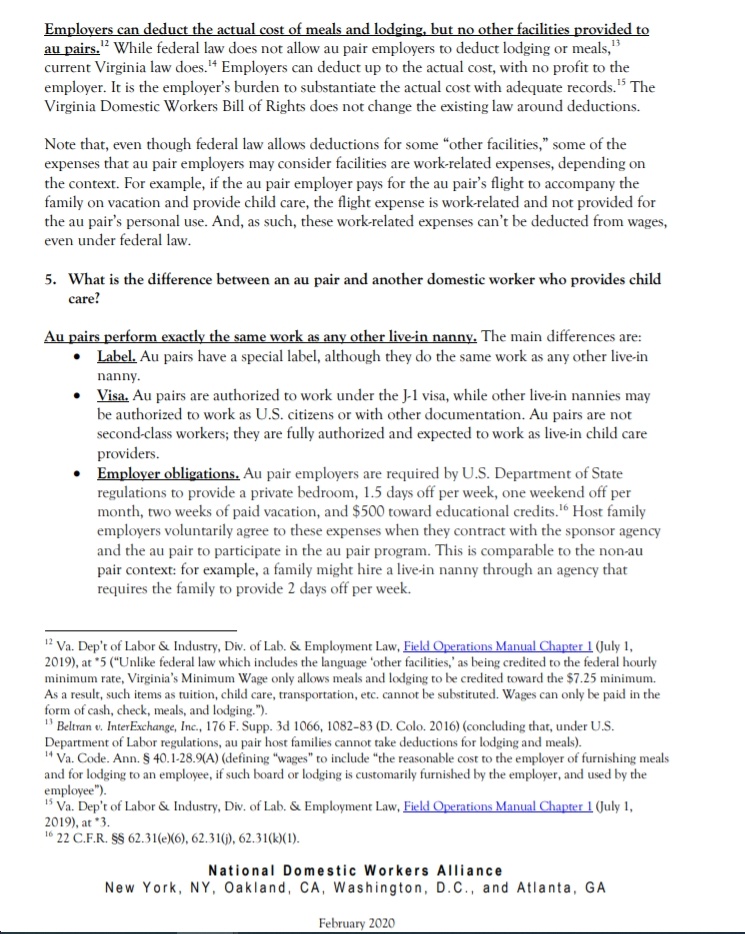 There's no paywall on Blue Virginia, and we definitely want to keep it that way! If you want to help support our work, you can donate here - thanks!
Also, you can
sign up for our weekly email list here
.