From the Fairfax NAACP:
ACTIVIST GROUPS DEMAND PROTECTIONS FOR VULNERABLE COMMUNITIES AND FRONTLINE WORKERS BEFORE RE-OPENING
The Fairfax NAACP along with a coalition of organizations opposes premature re-opening
FAIRFAX, Va. – (Thursday, May 14, 2020) A coalition of activist groups hosted a virtual press conference to strongly oppose the premature reopening of the Commonwealth of Virginia. [View the Full Recording]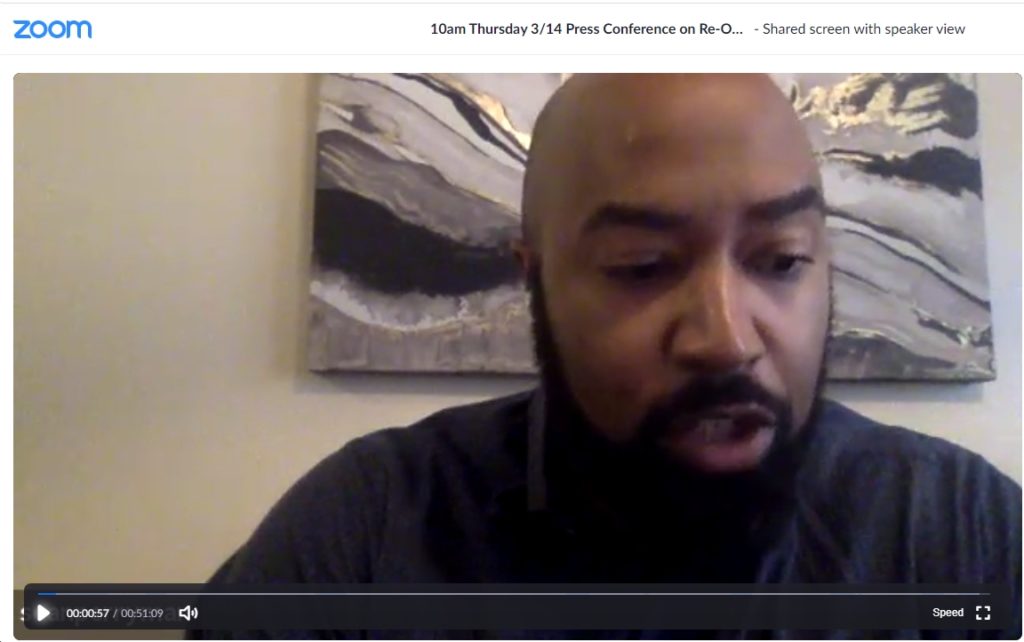 The Fairfax, Arlington, Loudoun, and Prince William County NAACP chapters stand with the National Domestic Workers Alliance, the New Virginia Majority, CASA, Care in Action, the Virginia Coalition of Latino Organizations (VACOLAO), Richmond for All, and Virginia Student Power Network to penned an open letter to the Governor.
To date, the novel coronavirus has disproportionately impacted communities of color and vulnerable members of our society. In Richmond, Va., Black people only make up less than 50% of the population, but 100% of the COVID-19 deaths. In Northern Virginia, the areas of Fairfax County with the highest concentration of confirmed COVID-19 cases are also the places with high concentrations of people of Black, Latino, and Asian descent, such as Groveton, Hybla Valley, and Rose Hill in Alexandria, and Lincolnia in Annandale. Members of the community are making their voices heard, too.
Membership in the Fairfax NAACP is open to all Fairfax County residents, regardless of gender, race, creed, religion, or national origin. For questions and more information on how to join future (virtual) press events and submit questions in advance, please contact Naveed Shah at (571)645-5669 or communications@fairfaxnaacp.org.