See below, as President Obama's Vice President Joe Biden shows how to lead, on Memorial Day 2020 or really anytime. Ladies and gentlemen…compare/contrast the next President of the United States, Joe Biden, with the current disgrace, Donald Trump. And, of course, make sure you do everything you possibly can to make sure that Biden wins, preferably in a landslide, on November 3, so that our four-year national nightmare (and humiliation/degradation) can finally start to come to an end.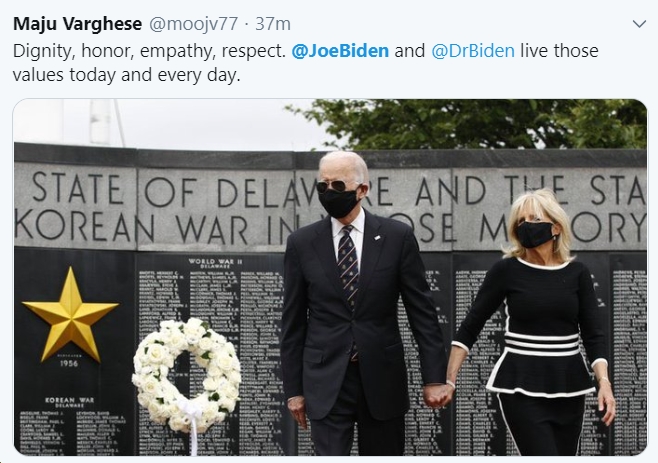 .@JoeBiden and his wife, @DrBiden, visit the Delaware Memorial Bridge Veteran's Memorial Park on #MemorialDay. They are wearing masks. pic.twitter.com/0ObqYTDYlD

— The Hill (@thehill) May 25, 2020
To all the members of our military and our military families, especially those who have lost their service member, thank you. We owe you. We can never lessen the magnitude of your loss, but this I can promise you: we will never forget. #MemorialDay pic.twitter.com/b5vDrYiPL5

— Joe Biden (@JoeBiden) May 25, 2020
And now, the disgraceful doofus-in-Chief.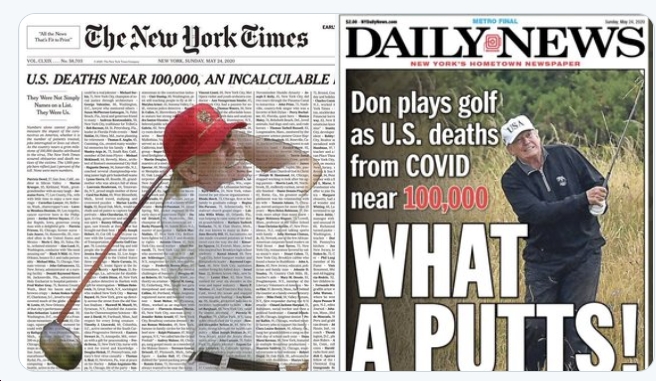 Please, let's talk about "cognitive decline". pic.twitter.com/J6YVFDEvpW

— Matt Rogers 🎙️ (@Politidope) May 25, 2020