On Friday, VA Senate Majority Leader Dick Saslaw (D) was on the Kojo Nnamdi Show, where he had a lot of interesting things to say. See below for screenshots of the transcript.
First, Saslaw predicts that the Senate should finish all its bills "by Wednesday" of this week, then "hopefully we can clear [the House's] bills sometime the following week, and definitely no later than the week after that." So maybe the Special Session ends in two weeks? We'll see…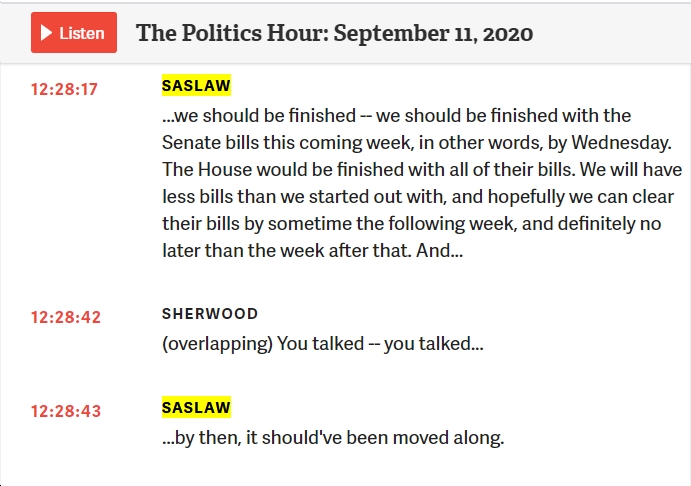 Next, Saslaw rebuts talk that he and House Speaker Eileen Filler-Corn "are not getting along too well," saying "that's not true at all" and that "Eileen is a good friend of mine." Saslaw does take a shot at the House, though, saying that the Senate "sent an awful lot of bills during the 2020 session over there" that were "pretty progressive" and that "16 or 18 of them were killed." Something tells me the House Dems would dispute that characterization of what happened…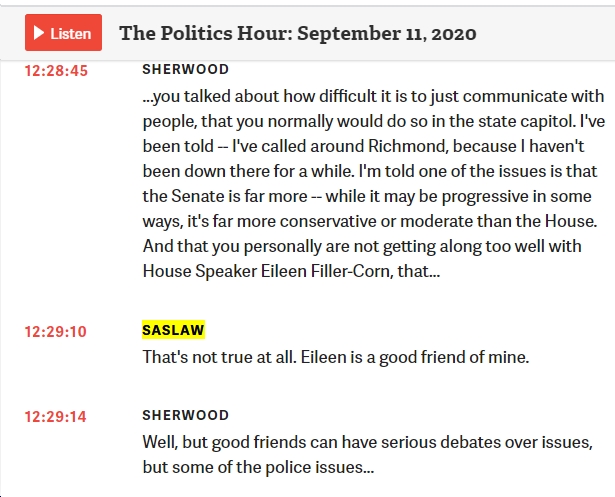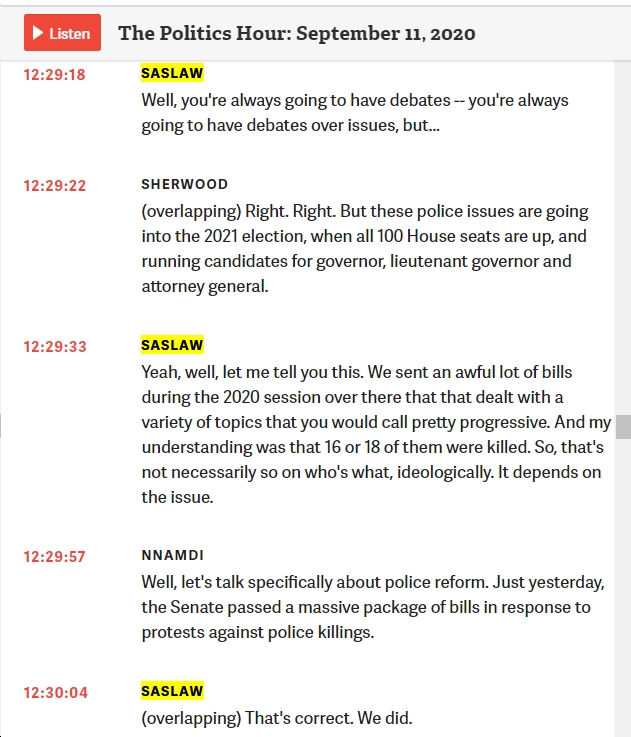 Saslaw touts the Senate's police reform legislation…and for good reason, as it's got a lot of great stuff in there.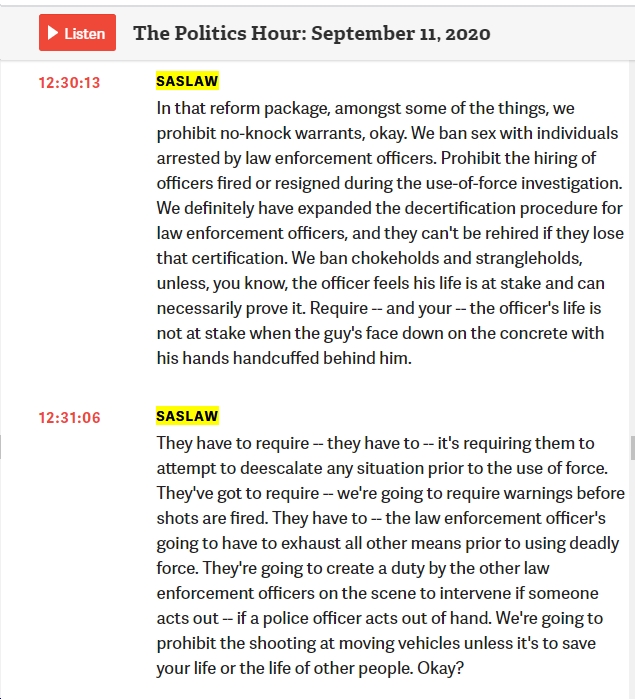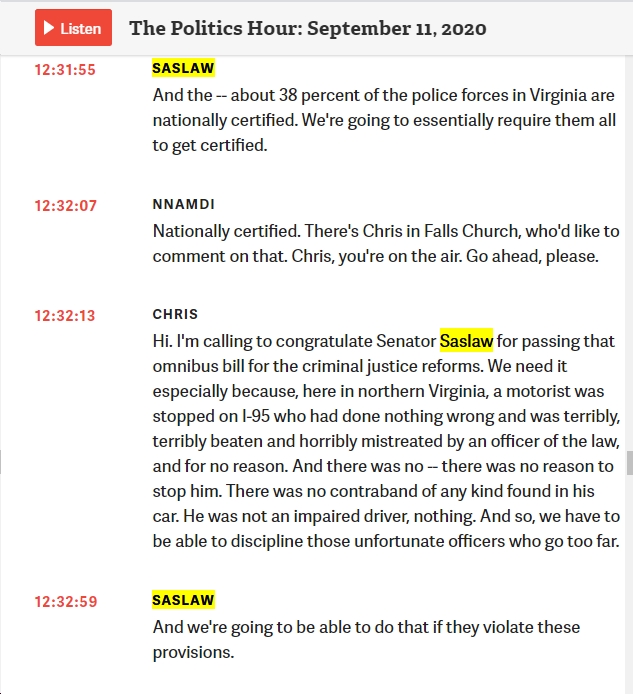 On qualified immunity, Saslaw argued that "Senator Locke's bill 5030 will help thousands and thousands of people…every year," while the qualified immunity bill "might help a dozen."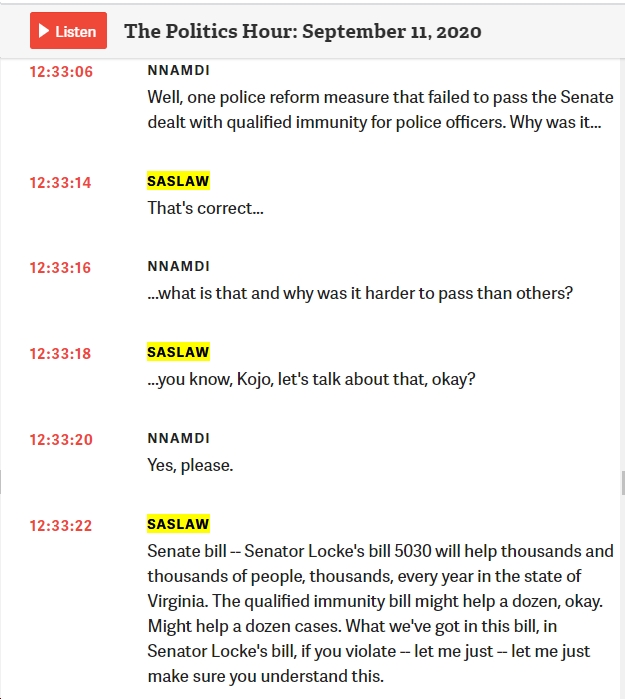 Also, on qualified immunity, Saslaw says "we've essentially knocked out 50 percent of the cases where qualified immunity is going to be used."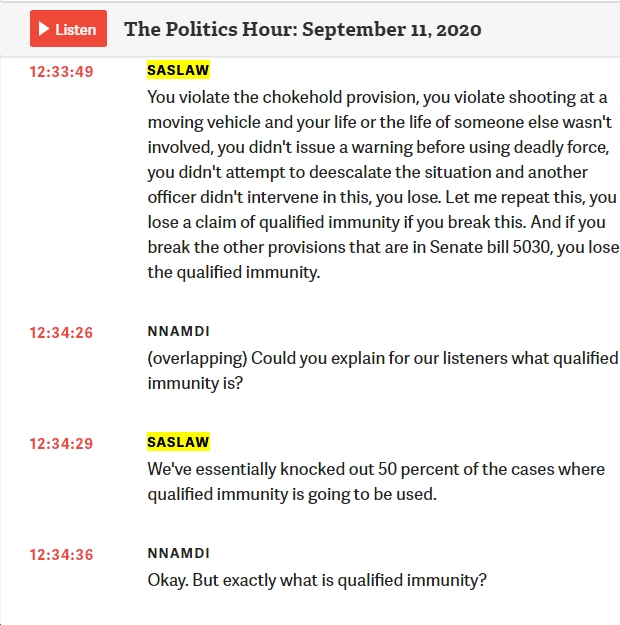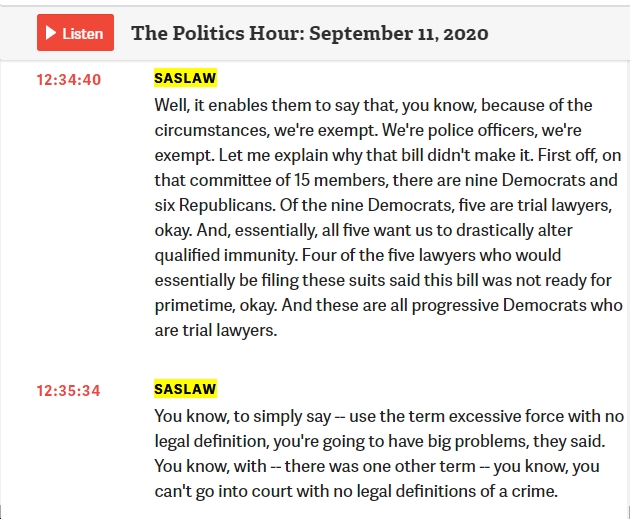 And, Saslaw pledges that a subcommittee is going to be appointed and "begin work…as soon as we get out of this special session" to "deal with the…remaining situations of qualified immunity."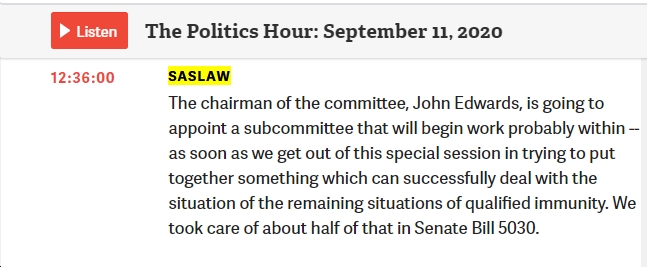 On the 2021 governor's race, Saslaw says he supports Terry McAuliffe – which we already knew – and that Justin Fairfax "has a right to run" but that the sexual allegations against him are "certainly not a plus in the campaign."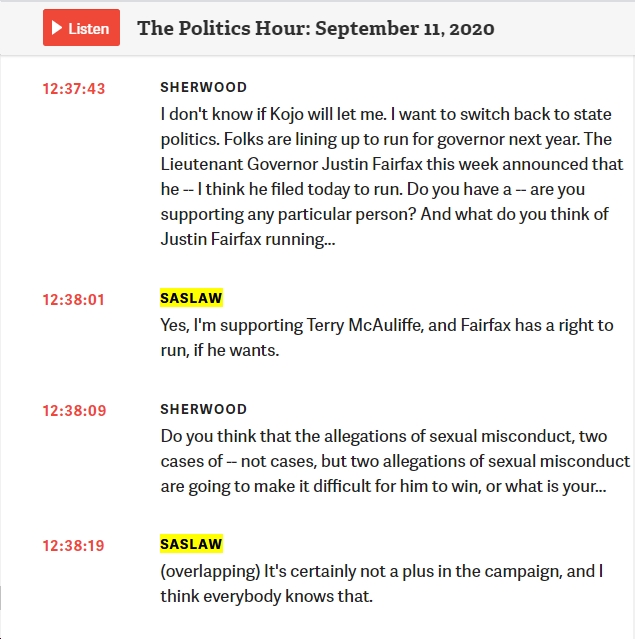 Saslaw calls the felony case against Sen. Louise Lucas a "charade," and says he's never heard of such a situation before…"where they bypass the Commonwealth's Attorney."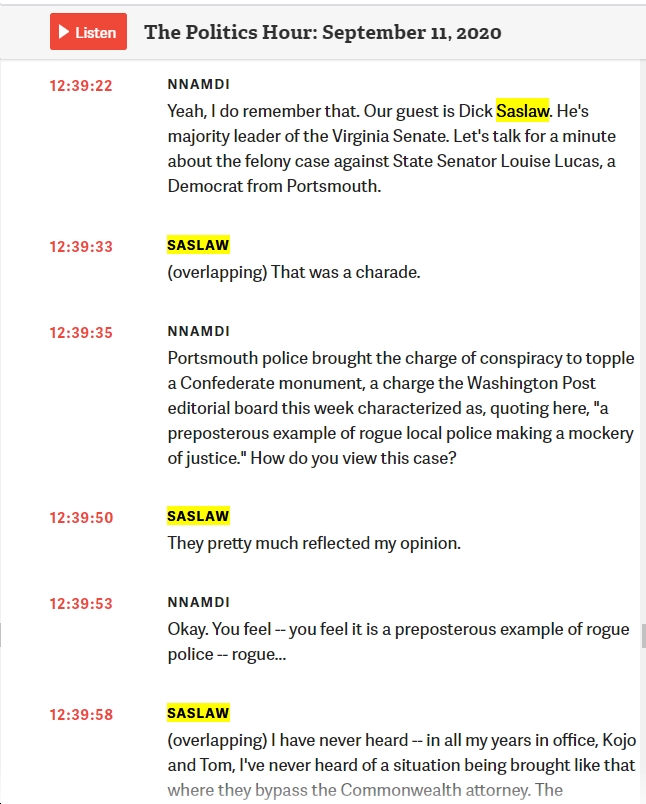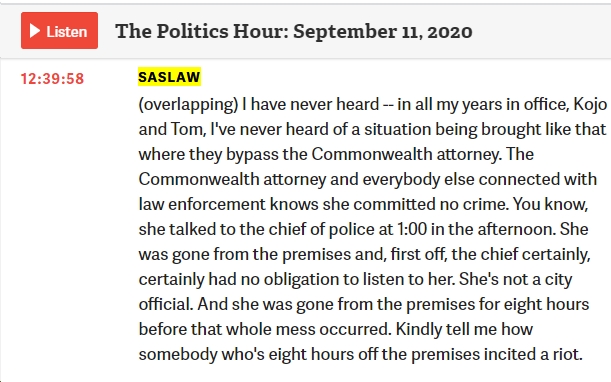 On the budget, Saslaw says that the good news is that August numbers came in "way above what we were projecting with respect to revenues," but the bad news is that revenues are still "not back where it needs to be."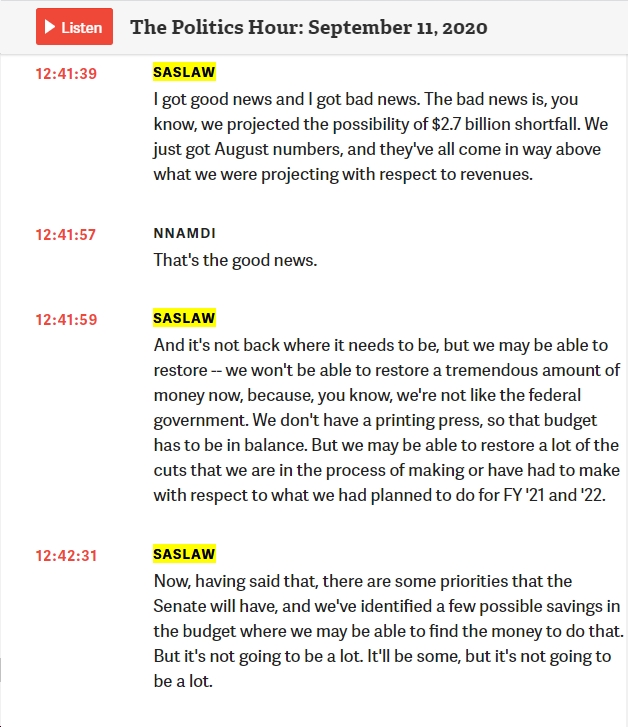 Saslaw notes that the General Assembly passed

"nine

out of the 10 bills"  in the 2020 regular session on gun control, and that "we may wind up looking at [semiautomatic military style weapons] again in 2021."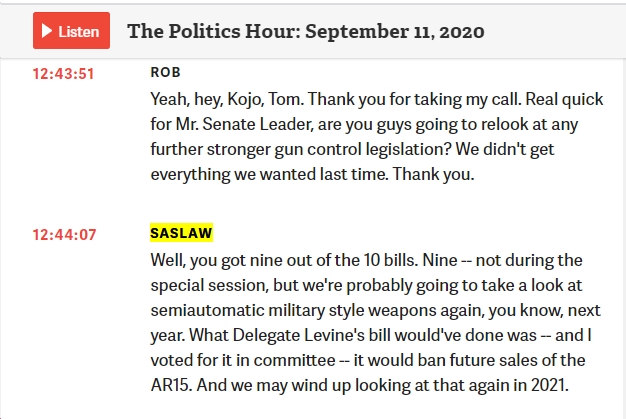 And finally, Saslaw predicts that Biden/Harris will win Virginia by 10-15 points.