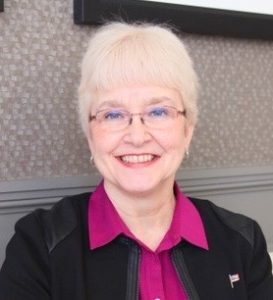 From Annette Hyde
For Immediate Release
Annette Hyde Declares Run For Nick Freitas' House Seat 
I'm Annette Hyde, a yoga teacher from Madison County. I filed my paperwork on time in July to run for House District 30 in 2021 – unlike my opponent, Del. Nick Freitas. Failing to file candidacy paperwork on time not once, but twice, shows Freitas' incompetence to hold public office. On top of that, none of his bills were passed during the 2020 General Assembly Session.
I'm running because my friends and neighbors in the 30th District need a delegate who cares about their everyday struggles, especially during the COVID pandemic. I will address the disparities in our rural communities–health care, internet, public education, affordable housing and jobs. Nick will still talk about his right-wing ideology. I will work tirelessly for my constituents instead of using them as stepping stones for higher office.
My past campaign for the Virginia Senate, my life experiences and the strong relationships I have built statewide over the last three years will make a huge difference in the General Assembly. 
In 2019, I ran against one of the most powerful Senators in Virginia, Emmett Hanger, because voters in the 24th Senate District hadn't had a choice in a general election since 2007. Although my fellow rural Democrats and I lost our elections, we helped to flip the General Assembly to Democratic control for the first time since 1993. Because of that achievement, the 2020 Session passed some of the most progressive legislation in a generation. We must expand that majority in the House of Delegates, so Virginia not only doesn't return to that regressive past, but rural Democrats have seats at the table.
Children are our most valuable and precious resource. Their education is worth every dollar put into it. We should not be jeopardizing their health and welfare or short-changing their needs such as food security and health care. If that costs more, then we should spend more. Let's create more classrooms and shrink class sizes. Let's expand remote learning options.
Madison no longer has a primary care physician. Apparently, it's not economically viable. Residents have to go to Culpeper or Charlottesville for a hospital, if they even have transportation. All of our rural areas need better internet service for business as well as education, especially at a time when health safety issues require so many of us to work and learn from home.
A successful candidacy is a team effort. I need your help because I plan to go big and bold. I will hit Nick on his record and his incompetence and hit him hard. I know money is tight, but if you can chip in $5, $10 or $20, it will be deeply appreciated.
Donate – Annette Hyde For Delegate