Home
Authors
Posts by aimeefausser
aimeefausser In a huge victory for The Coalition to Preserve McIntire Park (and a fight that has been going on for decades!), the Army Corps of Engineers has withdrawn their permit for the section of the Meadowcreek Parkway that would have run through the park, at VDOT's request. To clarify, this is McIntire Road Extended, the city portion of the road that would have run through McIntyre Park. The timing seems to reflect VDOT backing down--had the permit not been withdrawn, VDOT might have faced a possible injunction tomorrow in court. The federal court hearing requesting a preliminary injunction scheduled for tomorrow has been cancelled.
I don't have any links to this news yet, and haven't seen any writeups, though I'm sure there will be plenty on the news tonight. This story was broken, to my knowledge, at 4 PM EST by Coy Barefoot on Cville's 1070 WINA, who has since tweeted that he will be replaying the segment at 5:05 PM (link to listen HERE).
VDOT is moving forward and attempting to rewrite the plan for the parkway such that it wouldn't affect the waters of the US: in short, so they wouldn't need to go through the permitting process. I don't see a way for them to do this and still go through McIntyre Park.
Either way, this is a huge victory for environmentalists that many thought could not be accomplished--but, the fight may not be done, proceed with caution. As has been much-reported and discussed, a few weeks ago Virginia Uranium sponsored an all-expenses paid trip to France to lobby members of the Virginia General Assembly. The vast majority of legislators turned this trip down as unethical or improper, though it is a perfectly legal "gift" under Virginia state law. Even Delegate Dave "Abuser Fees" "DUI" Albo, who is widely thought of as a legislator with conflicts of interest declined to go on the trip, saying "politically speaking, I think it has the appearance of impropriety."
And it does have the appearance of impropriety. At around $10,000, it's more than half the amount that Englin is paid to do his job as a state legislator ($17,640). So, they're paying half as much as We the People are for him to do his job.
At the Charlottesville Keep the Ban meeting, which I have previously written about on this site, representatives from Virginia League of Conservation Voters, Sierra Club, and Virginia Conservation Network noted that Virginia Uranium loves lobbying this way because it allows elected officials to take their wives to be wined and dined in Paris and have a good time while seeing a non-functioning site, getting a very narrow view of the facts.
I want to be accurate and note that Englin said "Despite what The Washington Post has reported, the three days in France were not a vacation. We did have one day and part of an afternoon to ourselves in Paris, but otherwise we were in briefings, meetings and site visits." I don't want to get too sidetracked over what we're calling this trip, because that's really not the point. I do want to be clear, though, that if myself and my spouse were flown to France all-expenses-paid and had a day and a half free in Paris, I would consider it a vacation even if I spent time in meetings. But let's get past the fact that Virginia's extremely lobbyist-friendly contribution and gift rules enable these ethical lapses and get to the implications of Englin's going on the trip, and what it means for Virginia Uranium in their lobbying and strategy game trying to lift the ban during the General Assembly's next session.
Englin has attempted to defend himself fairly consistently by hiding behind his legislative record—in particular, "my record as a five-time League of Conservation Voters "Legislative Hero." He brags, "With full knowledge that I am among its greatest skeptics, Virginia Uranium invited me on this trip because the company truly believes the facts are on its side."
What Englin is too naïve to understand is it is exactly that record that actually makes Englin's going on the trip an even bigger victory for Virginia Uranium. Even if Englin votes, as he should, to keep the ban in place, he has still played right into Virginia Uranium's messaging and legislative game. Instead of attacking uranium mining as a health, safety, and economic problem for Virginia with very few to no benefits, (including most of the benefits of mining only being seen out of state) he says "Some of the information we received in France conflicts with scientific studies on long-term toxicity previously cited by environmentalists, and I have asked both sides to respond to each other's assertions as I work to sort out fact from fiction." The Virginia League of Conservation Voters, Sierra Club, and Virginia Conservation Network are partnering to put together Keep the Ban presentations and meetings throughout the state, educating the public about the dangers of uranium mining to health and the environment as well as teaching how Virginia Uranium plans to get approval for mining through an "insider game." The group held a meeting in Richmond last week, one tonight in Charlottesville, and will be holding additional meetings in Virginia Beach, Arlington, Roanoke, and Harrisonburg (more info here). This meeting was well attended by voters, with a packed room at City Space on Charlottesville's downtown mall, but sadly had few electeds or candidates showed.
So what exactly did the meeting cover? It started with the background of the uranium industry in Virginia starting in the late 1970s, in which Virginia placed a ban on uranium mining for health and safety reasons, as well as downstream impacts and the price of uranium. The presentation continued through the present industry effort to lift the ban (including, as you might expect, many industry-funded studies about the effects of uranium mining).
More on the meeting, including information on and reaction to the uranium-funded trip to France many legislators are taking, after the jump. I understand that running for Senate is a huge deal, and a decision not to be made lightly. That said, it's been speculated for months that Webb might not run, and while insiders may have said otherwise, his bank account and silence reflected as much. The idea of running for Senate in 2012 had to cross a few minds before last week. Beyond that, though, George Allen has made his intentions clear more recently, he's been pretty obviously running since well before election day 2010. We've got some catching up to do.
So I wonder why there's been such a silence on the Democratic side--why the party collectively has allowed to let the message (other than the awful DNC logo redesign/branding) become that we're coaxing Kaine out of retirement--that we have no bench, that Virginia must take from the past rather than move towards the future. I will disclose here that I'm not a fan of Tim Kaine, and haven't been for years. I guess that will necessarily enter into the equation (see above), but that's not really what I mean for this diary to be about.
I guess my question is, have things gotten so bad in the state of Virginia Democratic politics that instead of seeing candidates come forward and boldly announce their intentions to run, everyone's either waiting for an ex-governor who seemingly has a right of first refusal, or for a formal invitation by the Democratic party elites? Have Virginia Democrats really become so spineless that we have to constantly ask for permission before we act? All election cycle, people have been wondering whether Tom Perriello will be able to turn out the voters that voted in 2008 but hadn't before. A large population of these voters (in the Charlottesville area, at least) are students.
If this Saturday is to be taken as any indication, there's a lot of youth enthusiasm for Tom. Hundreds of doors were knocked for Perriello this weekend by Young Democrats who chose to spend the day canvassing and talking to voters instead of drinking and watching football sleeping or studying. Professor Richard Bonnie of U.Va. Law presented the results of a study of mental health care at Virginia's colleges and universities last week-and testified to the Behavioral Health Subcommittee of the General Assembly's Joint Commission on Health Care regarding the results.
Here are some of the results:
1) Private colleges have about 70 percent more counseling staff than public colleges.
I would imagine that this is due in large part to funding issues. The Fairfax County Times wrote this month:
"Five consecutive years of state funding reductions have made Virginia's public universities and colleges less affordable and accessible to students, according to a report released by the State Council for Higher Education for Virginia."
I understand the constraints facing the General Assembly when trying to balance a budget, but it doesn't seem like we should be sacrificing providing a low cost public education to Virginia students-particularly when Virginia's colleges and universities are some of the best in the nation. Extending that, I REALLY don't think that we should have this much of a discrepancy compared to private institutions when it comes to mental services, and I'm quite frankly surprised that the state has gotten away with it after several prominent instances of mental health issues not seeing proper care in Virginia schools over the past few years (the most obvious being the Virginia Tech shooting, but I can think of many others). The second Fifth District debate of the general election will be held tonight in Nelson County, and hosted by the Nelson County Chamber of Commerce. The debate's at 7 P.M. and will be broadcast online here.
Robert Hurt has a history of dodging debates. During the Republican primary, he was attacked by the Republican base for the same thing he's doing now--refusing to show up to the January Jefferson Area Tea Party debate. And he has not only not shown up to the first general election debate, but he has also been dodging questions, depending on other Republicans to answer for him. If Robert Hurt were elected to Congress, would he show the same lack of commitment to constituent relations? It's looking like instead of showing up to work for his constituents in the Fifth, Hurt would just give us an empty chair.
UPDATE: Where exactly is Robert Hurt tonight? He's at a fundraiser with Reps. Pete Sessions (R-TX) and Jeb Hensarling (R-TX). Sessions, if you'll remember, was named one of the most corrupt members of Congress by Citizens for Responsibility and Ethics in Washington for his, uhm, work, with Jack Abramoff. Good to see who Robert Hurt counts as his friends! E2 Wire at The Hill posted details of Harry Reid's speech at the National Clean Energy Summit 3.0, essentially confirming what we knew about not seeing a climate bill anytime soon:
"We have got to be able to suck it up and say I may not get all I want," Reid said, speaking at a "clean energy" conference he co-hosted at the University of Nevada-Las Vegas. "We are not going to be able, as much as people want, to have a price on all carbon."
"But why don't we step back. We had a really good thing going," Reid added. "The utilities are really interested in doing this because they want the certainty."


I understand the idea of pushing through legislation in a more piecemeal fashion, particularly in the Senate--but the entire point of comprehensive legislation is that often the pieces don't work well apart from one another. And if we can't pass meaningful legislation now, I'm not sure what we're going to be able to do after November, whether the House passes narrower plans or not.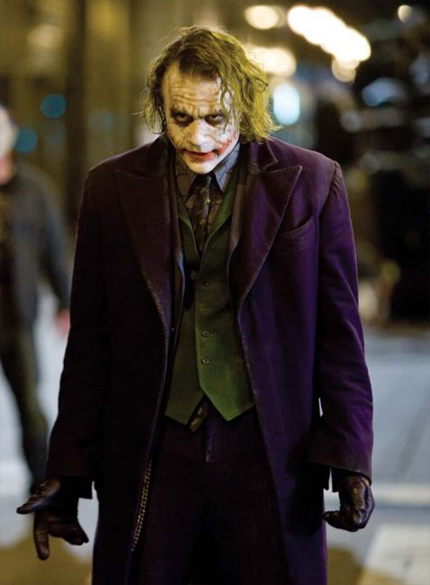 Andy Sere has decided to post the addresses of some of Tom Perriello's staff on Twitter. This is totally crossing a line, especially given that earlier in the cycle a gas line was cut at Tom Perriello's brother's home, after his address was publicly posted online.
Campaign staffers come from all over, and work for candidates they believe in. They do their best to work for their respective parties in critical districts--that's how they make a living. If they're from the district, they vote for their candidate. If they aren't, they don't. They get one vote the same way anyone else does. And sure, you can try to attack a campaign for hiring some staff from outside the district, but you can also make that point without endangering staffers and their families. If Andy Sere insists on making these staffers' private lives public, perhaps he could think of safety issues and only post the city they're from? Or maybe he could stick to campaign issues, and to what the respective candidates would do if they were elected instead of talking about where a staffer's paycheck gets sent. Disgusting.
UPDATE by Lowell: Sign the petition (http://act.ly/2da) and demand that Twitter ban Andy Sere for posting private addresses & violating terms of service. ...it's starting to look like his job as a candidate is next, at least when it comes to accounting for his votes allowing utilities to increase their rates.
Of course, we've seen the past couple of months that Robert Hurt is a fan of both outsourcing jobs and dodging taking a position on his record. Yesterday, though, he took his committment to both to a new extreme. Instead of defending his vote for SB 1416,a bill that raised utility rates and hurt (ha) thousands of Virginians (a vote that to my knowledge, he has tried to talk about as little as possible to date), he first had Ken Cuccinelli, and later, a supporter at a Tea Party Q&A explain his position for him (see the video below the cut). Is Robert Hurt going to talk about the issues, or is he going to continue to dodge answering the voters' questions and let others fight his battles?
What with Hurt's opposition to extending unemployment benefits, I wonder what his plan is for after he fully eliminates his own job as a candidate? :)