Home
Authors
Posts by ivymain
ivymain by Ivy Main Cross posted from Power for the People VA Last October, Virginia's State Corporation Commission turned down an application from Dominion Virginia Power to build... Dominion Virginia Power is projecting that the capital cost of a third nuclear reactor at its North Anna facility will total over $19 billion, according to filings in its 2015 biennial review before the State Corporation Commission (PUE-2015-00027).
This works out to over $13,000 per installed kilowatt, according to the testimony of Scott Norwood, an energy consultant hired by the Attorney General's Department of Consumer Counsel to analyze Dominion's earnings evaluations. He notes that this capital cost is "approximately ten times the capital cost of the Company's new Brunswick combined cycle unit," which will burn natural gas.
As a result of this high capital cost, the "total delivered cost of power from NA3 is more than $190 per MWh in 2028." That translates into 19 cents per kilowatt-hour.
By comparison, in 2014 the average wholesale price of electricity in the PJM region (which includes Virginia) was 5.3 cents per kWh. Dominion currently sells electricity to its customers at retail for between 5.5 and 11 cents/kWh.
In other words, NA3 is ridiculously expensive.
Dominion had kept its cost projections for NA3 secret until this rate case forced the disclosure. Previously, executives had acknowledged only that the cost would be "far north of 10 billion."
This cost revelation may point to the real reason Dominion pushed so hard for SB 1349, the 2015 legislation that insulates the company from rate reviews until 2022. As Norwood testifies, "DVP forecasts a dramatic increase in NA3 development costs over the next five years, during which there will be no biennial reviews." This winter Dominion Virginia Power promised Governor Terry McAuliffe it would build 400-500 megawatts (MW) of utility-scale solar power in Virginia by 2020, part of the deal it cut to gain the governor's support for a bill shielding it from rate reviews through the end of the decade. The company also took a welcome first step by announcing a proposed 20-MW solar farm near Remington, Virginia.
The applause had hardly died down, though, when Amazon Web Services announced it would be building a solar project in Accomack County, Virginia, that will be four times the size of Dominion's, at a per-megawatt cost that's 25% less.
Why such a big difference in cost? The way Dominion chose to structure the Remington project, building and owning it directly, makes it cost more than it would if a third party developed the project, as will be he case for the Accomack project. That means Dominion is leaving money on the table-ratepayers' money.
There is nothing wrong with the Remington project otherwise. The site seems to be good, local leaders are happy, and solar as a technology has now reached the point where it makes sense both economically and as a complement to Dominion's other generation. But by insisting on building the project itself, and incurring unnecessary costs, Dominion risks having the State Corporation Commission (SCC) reject what would otherwise be a great first step into solar.
And that's a crying shame, because solar really is a great deal for consumers these days. Utilities now regularly sign contracts to buy solar for between 4.5 and 7.5 cents per kilowatt-hour. Compare that to the 9.3 cents/kWh cost of electricity produced by Dominion's newest coal plant in Virginia City, and it's no wonder that solar is the fastest growing energy source in the country.
Utilities get those rates by buying solar energy from solar developers, not by playing developer themselves. From the ratepayer's point of view, developers have three advantages over utilities: they are experts at what they're doing, they work on slimmer profit margins, and they get better tax treatment. Dominion loses all three advantages if it builds the Remington solar farm itself. Virginia Attorney General Mark Herring issued an official advisory opinion on May 5 holding that Virginia localities have the right to prohibit hydraulic fracturing (or "fracking") as part of their power to regulate land use within their boundaries. The letter reverses a two-year-old opinion by former Attorney General Ken Cuccinelli.
Herring's opinion cites §15.2-2280 of the Virginia Code, which grants broad zoning powers to localities. These include the power to "regulate, restrict, permit, prohibit, and determine" land uses, such as "the excavation or mining of soil or other natural resources." Thus, writes Herring, "I conclude that the General Assembly has authorized localities to pass zoning ordinances prohibiting fracking. The plain language of the stature also authorizes localities to regulate fracking in instances where it is permitted."
The letter is not available online as of this writing, but is expected to be posted on the Official Opinions page.
Herring's opinion comes in a letter to Senator Richard Stuart, who had asked whether Virginia law allows localities to prohibit "unconventional gas and oil drilling," commonly known as fracking, and whether they may use their zoning authority "to regulate aspects of fracking, such as the timing of drilling operations, traffic, or noise."
The letter overrules a January 11, 2013 opinion by then-Attorney General Ken Cuccinelli, which held that the General Assembly had preempted localities' right to regulate or ban drilling when it passed the Virginia Gas and Oil Act. Under §45.1-361.5, localities may not "impose any condition, or require any other local license, permit, fee, or bond to perform any gas, oil or geophysical operations which varies from or is in addition to the requirements of this chapter."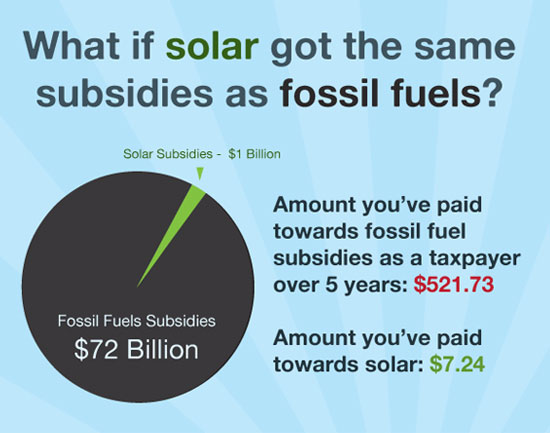 Governor Terry McAuliffe has vetoed the two bills that would have extended Virginia's coal subsidies through 2019. It's a laudable act of fiscal responsibility, and surely no more than Virginia taxpayers had a right to expect in a time of tight state budgets. And yet it was also an act of courage in a coal state where mining companies have had far too much political power for far too long.
We would hope legislators would now focus on working with the Administration to help southwest Virginia communities shift away from their unhealthy dependence on coal mining and instead develop new, cleaner industries. The tens of millions of dollars that have been spent annually on coal subsidies could be much better directed to job diversification efforts. Unfortunately, legislators representing coal companies-that is to say, coal counties-have already vowed to reintroduce bills next year to keep the taxpayer largesse flowing. They have time; the subsidies won't actually expire until January 1, 2017.
It's been 20 years since Virginia began subsidizing coal mining via these two tax credits, bleeding the state treasury of more than $500 million in all. And it's been three years since the Joint Legislative Audit and Review Committee (JLARC) issued a critique of the various Virginia tax credits that included an especially harsh assessment of the handouts to coal companies. Yet instead of canceling the credits in light of the report, the General Assembly promptly extended them. Even Governor McAuliffe didn't actually try to end them completely this year. Legislators rejected his efforts simply to scale them back, leading to this veto.
So if we didn't get jobs for our $500 million, what did we gat? Most of the money has gone to enrich coal companies, but a portion went to fund the Virginia Coalfields Economic Development Authority (VACEDA). VACEDA's board includes coal executives, a fact which has served to intensify rather than lessen coal's hold on the area. McAuliffe touts gas and nuclear, says it's not his job to worry about risks
A forum on climate change held last Wednesday in Richmond was supposed to be about moving to clean energy, but it sometimes seemed to be more of a platform for Governor Terry McAuliffe to tout plans for more natural gas and nuclear energy in the Commonwealth. It wasn't that he neglected energy efficiency, wind and solar-he had plenty of good things to say about these, and even a few initiatives to boast of. It was just that they paled against the backdrop of massive new natural gas and nuclear projects, to which he seems even more firmly committed.
The event was a conference called "The Next Frontier of Climate Change," organized by The New Republic magazine and the College of William and Mary. Moderator Jeffrey Ball of Stanford University shaped the conference as a series of interviews, beginning with Governor McAuliffe.
Ball started out asking about the politics of climate change, which gave McAuliffe a chance to reiterate his convictions that climate change is real, that we can see it happening today in Hampton Roads, and that part of meeting the challenge involves supporting the kind of 21st century technologies that will also make Virginia an exciting and attractive place to live. That includes offshore wind and solar.
But McAuliffe also made it clear he sees everything through the lens of economic growth, and his top priority is attracting new business to fill the gap left by shrinking federal spending in the state. "When I ran for governor," he explained, "I tried to put everything in an economic issue: what is good for the Commonwealth, how do you grow and diversify. I preside over a commonwealth that, we are the number one recipient of Department of Defense dollars, number one. Now, that's great when they're spending, but when they're cutting like they're cutting today, it has a dramatic impact."
He is also persuaded that renewable energy, even with all its job benefits, won't get him as much economic growth as cheaper fossil energy can, and his friends at Dominion Resources and its subsidiary, Dominion Virginia Power, have convinced him that means backing their plans for natural gas and nuclear. Dominion Resources and its regulated subsidiary, Dominion Virginia Power, are gambling big on natural gas. But while the utility giant will be a winner if gas prices stay low over the next 20 years, the risk of losing this bet is very real-and the risk is being borne disproportionately by Virginia consumers.
Ever since the shale gas boom sent natural gas prices into a tailspin beginning in 2008, Dominion has increasingly been putting its chips into gas. Its Virginia subsidiary just completed a 1,329 megawatt (MW) natural gas plant in Warren County, began construction last year on a 1,358 MW gas plant in Brunswick County, and last month announced plans for a 1,600 MW plant in Greenville County, to be operational in 2019. Virginia ratepayers will foot the bill for construction costs, plus the cost of operating and fueling these mammoth plants for decades to come.
But while Virginians tend to think of Dominion as an electricity provider, its bigger business line is in natural gas transmission and storage. According to the Dominion website, its subsidiary Dominion Transmission, Inc. maintains 7,800 miles of pipeline in six states and operates what it says is one of the largest underground natural gas storage facilities. Another subsidiary operates 1,500 miles of pipeline in South Carolina and Georgia. The company is moving aggressively to add and upgrade compressor stations and build additional pipeline capacity in West Virginia and Pennsylvania.
It is also angling to add a massive 42-inch diameter, 550-mile gas pipeline to run from West Virginia through Virginia to the coast in North Carolina. Promising a vast new supply of cheap fracked gas for industrial users, Dominion has won the support of lawmakers like Virginia Governor Terry McAuliffe while galvanizing opposition from landowners and environmentalists.
Meanwhile, Dominion has another game afoot, with plans to begin exporting liquefied natural gas from its Cove Point, Maryland facility. Upgrading the facility will cost the company $3.8 billion, and running the liquefaction facility will require 240 MW of power (using more natural gas). Natural gas is so much more expensive in foreign markets that Dominion considers the gamble worthwhile, even as it cites a U.S. Energy Information Administration study for the proposition that little or no natural gas would be exported if the U.S. price "increases much above current expectations." Thank God for climate change deniers. They may eventually be the only buyers for shorefront real estate.
Sea level rise may not cause widespread flooding until later in this century or into the next one, but real estate deals involve long timelines: the useful life of a new house or a commercial building can be at least fifty years, while an infrastructure project might last a hundred years or more.
And of course, it's one thing to lose your house, and another to lose the ground beneath it. Sea level rise means low-lying real estate now comes with an expiration date.
So smart buyers-and landowners-have to consider not just today's flood maps, but also ones that haven't been drawn yet. If a rising sea will threaten property some decades from now, it will depreciate over time, like a car. At some point only chumps and climate deniers will buy.
Head-in-the-sand posturing still dominates the headlines, like Florida Governor Rick Scott's alleged ban on the use of the term "climate change," or the North Carolina legislature's silly (and costly) attempt to legislate sea level rise out of existence. Now the Federal Emergency Management Agency (FEMA) hopes to force states to get serious about climate change by requiring states to do a better job planning for natural disasters caused in part by global warming. FEMA's goal is to save money through better planning, but conservatives have attacked the requirement as politically motivated.
Meanwhile, however, many states and localities have already begun using sea level rise forecasting in their planning. The projections will help land use planners determine not just where to allow growth, but also where to defend existing development against the incursion of the sea, and where the wiser course is to retreat. And of course, the studies should inform the decisions of anyone thinking of buying property on the coast.
Two recent studies provide a picture of sea level rise in Virginia. The Virginia Institute of Marine Science (VIMS) issued its report in January 2013, titled Recurrent Flooding Study for Tidewater Virginia. Building on that study and others, on March 10 of this year the Sierra Club released Sea Level Rise: What Should Virginia Plan For?
Both studies agree on some pretty sobering numbers. By the end of this century, the sea level in Norfolk, Virginia, is projected to be 3.6-5 feet above the level in 1992. By that point, the sea will be rising more than half a foot per decade. The numbers are higher for Virginia than for many states, in part because the land around Hampton Roads is also sinking at a rate of about one foot per century.
Although Hampton Roads gets most of the media attention, sea level rise threatens the entire Virginia coastline and the tidal portions of rivers, including the Potomac River all the way up to Alexandria and Washington, D.C. A whole lot of people should be consulting topographic maps before they make their next real estate decision. No, you can't always get what you want.
You can't always get what you want.
You can't always get what you want.
But if you try sometime you find,
You get what Dominion Power wants.
--With apologies to the Rolling Stones
I guess there's a reason I never made it as a songwriter. That last line is a disaster. But that, in a nutshell, is what happened to SB 1349, known as the rate-freeze bill, the ratepayer rip-off, or the Dominion bill, depending on whether you were pro, con, or still trying to figure it out.
The bill began and ended as a way for Dominion Virginia Power to shield excess profits from the possibility of regulators ordering refunds to customers. Along the way, Appalachian Power jumped on board, even though its president had already admitted the company had been earning more than it should.
When we last looked, SB 1349 was undergoing radical rewriting on the floor of the Senate, in real time. Conflicting amendments were being passed around. Outside the chamber, lawmakers from both parties were huddled in hallways with Dominion lobbyists. The coal caucus had already tacked on language making it harder to close coal-fired power plants. Now the Governor, progressive leaders and clean energy supporters were pushing amendments guaranteeing more solar and energy efficiency programs.
To get a sense of how impossible it was for the rank and file to follow, check out the bill history with its amendments offered and rejected, and the readings of the amendments waived.
With cameras rolling and the clock ticking, senators made speeches about provisions other people told them were now in the bill, but without anyone having the time to read the language they were expected to vote on. That being normal, they voted on the strength of promises made and assurances given. More than a hundred representatives of energy efficiency and renewable energy businesses descended on Richmond Tuesday for Clean Energy Lobby Day. After meetings with legislators, many of them stayed to attend a critical subcommittee meeting where most of this year's clean energy bills came up for votes. And they came away with one overpowering impression: the only bills that can make it out of committee are the ones supported by the state's utilities, especially Dominion Power.
But that wasn't quite the end of the story. Because by the end of the week, they also found that the groundwork they had laid with their lobbing, and their tenaciousness before the subcommittee, created an opening they would not otherwise have had.
First, the bad news, and plenty of it
Things started bleakly. The House Commerce and Labor Subcommittee on Energy turned back multiple proposals that would have benefited Virginia's small renewable energy and energy efficiency businesses, as well as their customers. Going down to defeat were bills to improve the renewable portfolio standard (HB 1913), create an energy efficiency resource standard (HB 1730), require a more rigorous study before utilities can impose standby charges (HB 1911), make third-party PPAs legal across the state (HB 1925), and enable an innovative vehicle-to-grid (V2G) project (HB 2073).