Home
Authors
Posts by ivymain
ivymain
When I was a law student working at the U.S. EPA in the '80s, we sued a company that had been polluting a Maine river for years. Back then, EPA calculated penalties based on the amount of money a polluter saved by ignoring the requirements of the Clean Water Act. The idea was to take away the economic benefit of pollution so that companies would make out better by installing treatment systems than by imposing their toxic waste on the community.
Not surprisingly, the company's lawyers tried to prevent their client from having to pay a penalty for all those years it had been dumping pollution into the river. But their reasoning was interesting. Faced with the lawsuit, the company overhauled its industrial process and eliminated most of its waste products, which turned out to be a money-saving move. Thus, said the lawyers, the company hadn't gained any competitive advantage by polluting the river; it had actually lost money doing so. Really, they'd have made a lot more money if we'd forced them to clean up their act sooner.
Needless to say, the argument didn't fly, and the company paid a fine. But its experience turns out to have been a common one. When it comes to environmental regulation, industry screams that the sky is falling, but then it gets to work to solve the problem, and frequently ends up stronger than ever.
This is one reason to be skeptical of ad campaigns from the U.S. Chamber of Commerce and the National Mining Association trying to convince the public that the EPA's new regulations on carbon pollution from power plants, to be announced on June 2, will destroy the American economy. They've cried wolf so many times they have lost all credibility.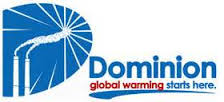 The news broke on April Fools' Day, making Virginians feel we were the victims of a bad joke: Dominion Power announced it had bought six California solar projects, for a total capacity of 139 megawatts (MW). "This investment is another important step forward for Dominion as we expand our renewable energy portfolio," said Dominion Chairman, President and Chief Executive Officer Thomas F. Farrell II. "These projects fit well within our portfolio of regulated and long-term contracted assets," which also include 41 MW of solar in Georgia, Connecticut and Indiana.
Don't get excited, Virginia: this solar investor is not Dominion Virginia Power but Dominion Resources, the parent company. You can be sure executives will take every opportunity to brag about the company's stake in the national solar market, but none of this power will reach us here in the Commonwealth.
Here, Dominion owns a grand total of one solar array at a university, all of 132 kilowatts, and a 500-kilowatt array on an industrial building. That brings the grand total to about 70 houses' worth, if the owners don't leave the lights on too much. Dominion is supposed to be developing a total of 30 MW of solar under a law passed in 2012, but the glacial pace of deployment is discouraging. Oh, and neither of its first two projects employed Virginia solar companies, further minimizing their impact in the state.
Why isn't Dominion investing in Virginia? "The cost of large solar projects such as this are still too high for a regulated market in Virginia," Dominion spokesman Dan Genest told the Richmond Times-Dispatch.
The 2014 Virginia legislative session wrapped up this weekend, sort of. Legislators still have to return to work out a budget deal, and in six weeks they will be back again to consider any bills vetoed or amended by the governor. But it's still a good time to survey the battlefield.
Advocates of enlightened energy policy march into session every January bright-eyed and optimistic, only to become mired in the slough of despond. We watch the best bills die, while bills we thought too backward to survive the light of day flourish like an invasive species. Yet even in Virginia, the past few years have produced glimmers of hope that suggest a slowly shifting mindset among legislators.
There is, for example, a growing movement in favor of solar energy that is as strong on the Republican right as it is on the Democratic left. They haven't quite formed a Solar Caucus yet, but you might say we are beginning to see a Solar Consensus.
Last year, after a long battle, this consensus produced a law specifically allowing some third-party-owned solar and wind projects, a critical step for nonprofits to install solar economically. This year, the legislature removed the second major hurdle to these projects, local "machinery and tools" taxes on solar equipment that would have made third-party-owned projects impossible in most Virginia jurisdictions. Assuming the Governor signs, SB 418 and HB 1239 take effect January 1, 2015.
In a near-rerun of two years ago, Senator Chap Petersen's SB 222, nullifying homeowner bans on solar, passed the House and Senate. Back then Governor McDonnell surprised us all by vetoing similar legislation, an action not expected from Governor McAuliffe.
The Virginia General Assembly has punted on ethics reform, preparing to pass watered-down legislation that does very nearly nothing. At the same time, legislators
are about to pass
just passed a law
that will cost Dominion Power's customers more than half a billion dollars as a down payment on a nuclear plant that hasn't been approved and isn't likely to be built.
These are not separate issues.
Virginia has had an ethics problem since long before Bob McDonnell met Jonnie Williams. As many people have noted, the real scandal is how hard it is to break our ethics laws. So long as you fill out a form disclosing the gift, it's legal for politicians to accept anything of value from anyone, to use for any purpose. By this standard, McDonnell's biggest failure was one of imagination.
The legislation that appears likely come out of the General Assembly merely puts a $250 cap on the price tag of any one gift, with no limit on the number of lesser gifts and no limit on the value of so-called "intangible" gifts like all-expense-paid vacations. The mocking of this bill has already begun.
Conveniently, the bill deals with a tiny side stream of tainted cash compared to the river of money flowing from corporations and ladled out by lobbyists. Corporations don't usually give out Rolexes and golf clubs. Instead, they give campaign contributions. Here again, Virginia law places no limits on the amount of money a politician can take from any donor. Five thousand or seventy-five thousand, as long as your campaign reports the gift, you can put it in your wallet.
And here's the interesting part: you don't have to spend the money on your campaign. If gerrymandering has delivered you a safe district, you can use your war chest to help out another member of your party-or you can buy groceries with it. The distinction between campaign money and personal money is merely rhetorical. A spokeswoman for the State Board of Elections was quoted in the Washington Post saying, "If they wanted to use the money to send their kids to college, they could probably do that."
Every year, hundreds of energy bills are fed into Virginia's sausage-making machine, but little of interest to clean energy advocates makes it out the other end. Utilities and coal companies largely control the outcome, thanks to their generosity in funding legislators' campaigns, and they do not share our desire for change.
Yet the start of each new Session, like the new year itself, always produces hope and excitement about the possibilities at hand. 2014 is no exception. There are a lot of bills here worth watching, and even rooting for. The list below is not comprehensive, and new bills keep coming in while existing ones get amended faster than I can keep up with, so take this summary only for what it's worth today.
One point worth noting is that many of the most promising bills come from Republicans. Renewable energy and energy efficiency, once identified with progressives, seem to have gone mainstream in Virginia. Well, why not? In addition to lowering our carbon footprint and helping residents save money, they make business sense and create jobs.
Investment tax credit. The bill with the potential to do most for renewable energy in Virginia is HB 910 (Villanueva), which would provide tax credits for renewable energy projects. The top priority this year for the solar industry, the bill would go a long way towards helping renewable energy compete in a state that still shells out millions of dollars every year in coal subsidies. A companion bill from a Senate Republican is also expected but has not been filed as of the time of this posting. The combination would be a powerful statement of support from a party that has not always been a friend to renewable energy.
In a bid to create broad support, HB 910 is not limited to emission-free projects like wind and solar. It would be hugely unfortunate if a few large biomass projects were to gobble up the credits, so we hope the patrons will commit to making any necessary fixes in future years if that happens.
Many elected officials who care about the stark challenges confronting America's coal-producing regions today are pinning their hopes on carbon capture and sequestration. This technology takes carbon dioxide out of power plant emissions and stores it underground. Since coal is the number one emitter of carbon dioxide, the greenhouse gas primarily responsible for heating the planet, carbon sequestration might be the only way to continue our use of coal in a world increasingly worried about climate disruption.
Virginia's newly-elected governor, Terry McAuliffe, has high hopes for carbon sequestration. McAuliffe is confronting a problem that confounded his predecessors: how to deal with the continuing economic decline of southwest Virginia's coal-producing counties. But, enthusiastic as he is about new technology, McAuliffe should be skeptical of suggestions that carbon sequestration offers a solution to Virginia's coal decline. It does not.
This decline has been going on for decades. It predates the recession and the Obama presidency and tighter regulations aimed at protecting public health. It predates the explosion in natural gas fracking that has made gas cheaper than coal. Coal employment in Virginia has steadily dropped and is now below 5,000 workers, less than half of what it was in 1990. The best coal seams have been mined out, exacerbating the problem that Virginia coal is more expensive to mine than coal from other states. To get at the remaining seams as cheaply as possible, coal companies increasingly resort to mountaintop removal, destroying vast tracts of the Appalachians with explosives and giant machines (but very few workers). Even if carbon capture and storage proves successful, coal employment in the commonwealth won't recover.
Rooftop solar energy makes up a tiny fraction of the total electricity produced in America, but already utilities worry about a day when large numbers of their customers won't need them any more. As renewable energy costs continue to tumble and the technology of battery storage improves, many residents and businesses may abandon their power utility to go it alone or form microgrids within their communities to control their own power.
Some utilities understand that this is the future and are looking for ways to turn these trends to their advantage. Others are doing everything they can to protect their turf, and progress (and the environment) be damned. They figure they can't wind up on the wrong side of history if they stop history from happening.
Hence the attempt to throttle solar while it's still little. Caps on system sizes, caps on total amounts of distributed generation, prohibitions against third-party power purchase agreements, restrictions on net metering: all of these are efforts to keep solar too small to matter, and too small to achieve the economies of scale that could lead to an upending of the central utility model.
The latest effort to squelch solar is through standby charges: fees imposed on net metering customers that compensate the utility for "standing by," ready to sell grid-produced energy at night and on cloudy days. In 2012 in Virginia, Dominion Virginia Power won the right to charge customers with large residential systems (10-20 kilowatts) up to $60 per month-a charge that destroyed this market segment. This summer Dominion pressed its advantage, indicating in a submission to regulators that it will likely seek more standby charges on a broader class of solar customers.
Renewable energy advocates in Virginia were astonished to learn a few weeks ago that the U.S. Environmental Protection Agency has given Dominion Virginia Power an award for its Green Power Program.
Dominion's program is not, to put it mildly, a good one. Half of the money its customers contribute is siphoned off for overhead and "education." The rest goes to buy renewable energy certificates from out of state. Over the years Dominion has collected millions of dollars in these voluntary contributions without building a single wind or solar facility to supply the program. Surely, the only green award this merits is one for greenwashing.
So I called the EPA to find out what criteria they use in determining who gets an award. It turns out the agency only measures the growth of a green power program, and Dominion has signed up more customers than other utility programs have.
I had to laugh. Customers of utilities in most other states have real options to buy wind and solar. If you can buy wind energy from an alternative supplier or participate in a community solar project, or if your utility is aggressively incorporating renewables into its power supply, you don't need a green power program.
But Dominion has never built more than token amounts of renewable energy, and it continues to use its monopoly position to erect barriers to competition from others. The utility has signed up 19,000 Green Power participants only because it has effectively denied its Virginia customers any meaningful way of participating in the renewable energy market.
Everyone agrees that cutting energy waste is the most cost-effective way to meet our energy needs while reducing reliance on fossil fuels. And making new buildings efficient from the start is the surest way to achieve energy savings. Energy efficiency is the Mom-and-apple-pie part of our energy policy. Who could oppose it?
The Home Builders Association of Virginia, for one. They would rather build cheap housing than efficient housing, even when high utility bills turn cheap housing into expensive housing.
Bowing to aggressive lobbying from the home builders, the Board of Housing and Community Development (BHCD) has backed away from the national model building code provisions that would have improved the efficiency of Virginia residences by as much as 27.4%, according to a U.S. Department of Energy analysis. And, the McDonnell administration has signed off on the weak regulations. Virginia's Department of Housing and Community Development has proposed a watered-down code that is currently open to public comment until September 29.
The McDonnell administration prides itself on fiscal prudence and its love for the business community. Here is a case where fiscal prudence demands tough love. A watered-down code means money wasted.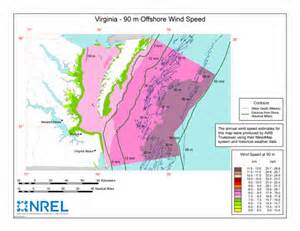 And the winner is . . . Dominion Power!
Okay, you knew that. Dominion had the deck so stacked in its favor for Wednesday's Virginia offshore wind lease auction that the question everyone was asking at the end wasn't "who won?" but "who bid against Dominion, and why did they bother?"
The answer to the first question proved to be Charlottesville-based Apex Energy, a far more experienced player in the wind industry-but one without Dominion's lock on the Virginia power market.
There was much to criticize about the auction format and the process that led inevitably to Dominion's win, but this historic step is still hugely exciting for offshore wind advocates. If Dominion follows through on the commitment it just made to develop offshore wind, Virginia will be a winner, too.
That "if" has a lot of people worried, given that Dominion is both a participant in the offshore wind industry and one of its loudest detractors. Company executives talk about their desire to develop the lease area, and also their opinion that offshore wind energy is way too expensive to succeed. Often they make both points in the same conversation.
Observers can't help wondering why a company would pour money into a venture if it doesn't believe it can sell its own product. Two possible reasons come to mind: one, because it is willing to gamble on political and market changes that will make its venture successful after all; or two, because by spending the money to win the lease, the company prevents any competitor from occupying the space. One is gutsy, the other is evil. It is possible for both to be true.