Home
Authors
Posts by ivymain
ivymain The State Corporation Commission has granted Appalachian Power Company's request to be allowed to impose "standby" charges on residential customers with solar systems over 10 kilowatts. The charges can range up to more than $100 per month, regardless of how much electricity the homeowner actually draws from the grid.
In its Final Order in case number PUE-2014-00026, dated November 26, the SCC ruled that APCo's standby charge complies with § 56-594 F of the Virginia Code, which provides for standby charges for net-metered residential systems between 10 and 20 kW. (The law does not allow for net metering of residential systems over 20 kW.)
Environmental groups intervened in the case and ran a grassroots campaign that generated over 1500 comments to the SCC, opposing what has been dubbed a "tax on the sun." The result, however, was never in much doubt. The SCC has repeatedly demonstrated a willingness to accept without scrutiny utility assertions that solar customers impose costs on other customers.
Attorneys at the Southern Environmental Law Center, who argued against the standby charges on behalf of the Sierra Club and other groups, say the SCC's reasoning is flawed. According to Cale Jaffe, Director of the SELC's Virginia office, "Appalachian Power actually conceded during the hearing that it was 'not in a position' to determine whether solar customers had 'a positive or negative impact to the distribution cost of service.' In other words, Appalachian Power said that solar customers might be having a positive impact in helping to reduce APCo's distribution costs, but that the power company didn't have the data and didn't know one way or the other." Delays and cost overruns plague the utility's program to develop large rooftop solar projects. Its other solar programs aren't doing so hot either. Meanwhile, the private market for solar is stronger than ever.
At a stakeholder meeting in Chesterfield, Virginia, on Monday, Dominion Virginia Power revealed that it expects to have installed a total of 6 megawatts (MW) of distributed solar generation by year's end, out of the 30 MW approved by the General Assembly. But the program, which Dominion calls its Solar Partnership Program, may achieve only a total of "thirteen or fourteen megawatts" before it exhausts the $80 million that the State Corporation Commission authorized the company to spend on it.
Dominion had originally requested $110 million for the program, under which it develops large solar facilities on rooftops it leases from commercial, industrial or institutional customers in selected areas. But many solar industry members and advocates, including yours truly, argued that it should be possible to install 30 MW of solar for much less. It turns out that we were right that the private sector could do it for less, but wrong in thinking Dominion could. The mid-Atlantic enjoyed one of the most delightful summers in memory this year, causing a lot of snickering to the effect that if climate change means moderate temperatures and low humidity, then bring it on, baby! Elsewhere on the planet, though, "bringing it on" translated into a whole lot of hot. For a good laugh at our own parochial mindset, check out the map of relative temperatures that accompanies this article about NOAA declaring 2014 on track to be the hottest year on record.
This sad reality check shows that global warming has not paused or gone away, and Virginians had better try to understand what's coming so we can start preparing. It turns out our problems go well beyond sea level rise, as we learn this week from guest blogger Seth Heald.
Oh, and don't miss the note at the bottom about the November 6 event.
Virginia climate activists (and indeed all Virginians) should cheer Stephen Nash, whose Virginia Climate Fever (just published by The University of Virginia Press) lays out clearly the costs of our decades of inaction on global warming. The book's subtitle nicely sums up the point: How Global Warming Will Transform Our Cities, Shorelines, and Forests.
Why a climate book focused on just one state?
One of many confounding challenges of global warming is how to get people (and politicians and businesses) to take action commensurate with the size of the problem. As the popular British social scientist Roman Krznaric asks, "how can we close the gap between knowledge and action on climate change?" Krznarik's answer is to seek ways to increase our empathy for people who live in distant places, or will live in future times. Certainly that is needed. (The U.S. edition of Krznarik's book on empathy comes out in November.) In recent years paleontologists have come to believe that the dinosaurs did not go extinct; they evolved into today's chickens and other birds. It turns out, however, that some of them did not evolve. Instead, they took jobs at Virginia's State Corporation Commission.
Now they've put their DNA on full display with comments they filed on the EPA's Clean Power Plan. The proposed EPA rules, under section 111(d) of the Clean Air Act, would require states to reduce the power plant CO2 emissions driving climate change. The staffers assert primly that they "take no position on the broad policy issues," but that they feel "compelled" to point out all the ways the plan is "arbitrary, capricious, unsupported, and unlawful." These mostly boil down to their claims that the plan will force coal plant closures, raise rates significantly and threaten service reliability-claims experts say are badly off-base.
Note that the commissioners themselves didn't sign onto these comments. They come from the career staff at the Energy Regulatory Division, led by Bill Stevens, the Director, and Bill Chambliss, the General Counsel. This is pretty peculiar. I can't think of a single other agency of government where the staff would file comments on a federal rulemaking without the oversight of their bosses.
Bill and Bill acknowledge in a footnote that the staff comments represent only their own views and not those of the commissioners. But that distinction has already been lost on at least one lawmaker. Today Speaker of the House William J. Howell released a statement declaring, "The independent, nonpartisan analysis of the State Corporation Commission confirms that President Obama's environmental policies could devastate Virginia's economy."
And really, "devastate"? But that's the kind of hysteria you hear from opponents of the Clean Power Plan. While the rest of us see healthier air, huge opportunities for job growth in the clean energy sector, and the chance to avoid the worst effects of climate disruption, the Friends of Coal see only devastation. And no wonder: according to the Virginia Public Access Project, Howell accepted $14,000 from the coal industry just this year alone. On October 1, the Virginia Department of Mines, Minerals and Energy released the McAuliffe administration's rewrite of the Virginia Energy Plan. Tomorrow, on October 14, Governor McAuliffe is scheduled to speak about the plan at an "executive briefing" to be held at the Science Museum of Virginia in Richmond. Will he talk most about fossil fuels, or clean energy? Chances are, we'll hear a lot about both.
Like the versions written by previous governors, McAuliffe's plan boasts of an "all of the above" approach. But don't let that put you off. In spite of major lapses of the drill-baby-drill variety, this plan has more about solar energy, offshore wind, and energy efficiency, and less about coal, than we are used to seeing from a Virginia governor.
Keep in mind that although the Virginia Code requires an energy plan rewrite every four years, the plan does not have the force of law. It is intended to lay out principles, to be the governor's platform and a basis for action, not the action itself. This is why they tend to look like such a hodge-podge: it's just so easy to promise every constituency what it wants. The fights come in the General Assembly, when the various interests look for follow-through.
Here's a summary of some of the major recommendations:
Renewable energy. Advocates and energy libertarians will like the barrier-busting approach called for in the Energy Plan, including raising the cap on customer-owned solar and other renewables from the current 1% of a utility's peak load to 3%; allowing neighborhoods and office parks to develop and share renewable energy projects; allowing third-party power purchase agreements (PPAs) statewide and doubling both the size of projects allowed and the overall program limit; and increasing the size limits on both residential (to 40 kW) and commercial (to 1 MW) net metered projects, with standby charges allowed only for projects over 20 kW (up from the current 10 kW for residential, but seemingly now to be applied to all systems).
It also proposes a program that would allow utilities to build off-site solar facilities on behalf of subscribers and provide on-bill financing to pay for it. This sounds rather like a true green power program, but here the customers would pay to build and own the project instead of simply buying electricity from renewable energy projects. I grew up with brothers, so I knew from an early age that the easiest way to make friends with guys was to feed them chocolate chip cookies. I took this strategy with me to college, commandeering the tiny kitchen in our coed dorm. The aroma wafting down the hallways reliably drew a crowd.
One fan was so enthusiastic that he wanted to learn to make cookies himself. So the next time, he showed up at the start of the process. He watched me combine sugar and butter, eggs and white flour.
Instead of being enthusiastic, he was appalled. It had never occurred to him that anything as terrific as a cookie could be made of stuff so unhealthy. It's not that he thought they were created from sunshine and elf magic; he just hadn't thought about it at all. He left before the cookies even came out of the oven.
I felt so bad about it, I ate the whole batch.
But I can empathize with that guy when I'm told that as an environmentalist, I should love natural gas. Natural gas is the chocolate chip cookie of fossil fuels. At the point of consumption, everybody loves it. It's cheap, there's gobs of it, and it burns cleaner than coal, with only half the carbon dioxide emissions. Disillusionment sets in only when you look at the recipe. ("First, frack one well. . .") A crowd of protesters gathered at the Arlington headquarters of the American Legislative Exchange Council (ALEC) on September 4 to demand that Dominion Resources, the parent of public utility monopoly Dominion Virginia Power, drop its membership in the right wing "bill mill."
On the very same day, a jury convicted ex-Governor Bob McDonnell and his wife on federal corruption charges, setting off a new round of debate about Virginia's lax ethics laws.
The two news items sound like different topics, but in fact they are both about the corruption undermining our democratic system. The McDonnell trial, with its focus on swank vacations, golf clubs, designer clothes and other neat stuff, actually missed the bigger breach of public trust that goes on every day. This takes the form of unlimited corporate campaign contributions and gifts to members of both parties, and the influence over legislation purchased by this largesse.
Dominion Power has spent decades and many millions of dollars building its influence in Richmond this way, to the point where most legislators don't bother pursuing a bill if the utility signals its opposition. That's why Virginia has not followed so many other states in requiring its utilities to invest in energy efficiency, wind and solar. Economic arguments, jobs, electricity rates-all these are talked about in committee, and all are irrelevant to the fate of a bill. The only relevant question for legislators is, "What does Dominion think?"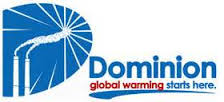 A
new report from the non-profit group Ceres
shows Dominion Resources, the parent of Dominion Virginia Power, winning last place among investor-owned utilities on a nationwide ranking of renewable energy sales and energy efficiency savings.
That's left Virginians wondering how a company that talks so big succeeds in doing so little. And more importantly, what would it take for Dominion to rank even among the average?
Dominion came in 30th out of 32 in renewable energy sales, at 0.52%. On energy efficiency, it achieved 31st out of 32 on savings measured cumulatively (0.41%), and 32nd out of 32 measured on an incremental annual level (at 0.03%). Together these put our team in last place overall-a notable achievement for a utility that trumpets its solar investments and carbon-cutting progress.
To show just how awful Dominion's performance is, the top five finishers achieved between 16.67% and 21.08% on renewable energy sales, 10.62-17.18% on cumulative annual energy efficiency, and 1.46-1.77% on incremental annual energy efficiency. National averages were 5.29% for renewable energy sales, 4.96% for cumulative efficiency savings, and 0.73% for incremental annual efficiency savings. Rankings were based on 2012 numbers, the latest year for which data were available. When I was a law student working at the U.S. EPA in the '80s, we sued a company that had been polluting a Maine river for years. Back then, EPA calculated penalties based on the amount of money a polluter saved by ignoring the requirements of the Clean Water Act. The idea was to take away the economic benefit of pollution so that companies would make out better by installing treatment systems than by imposing their toxic waste on the community.
Not surprisingly, the company's lawyers tried to prevent their client from having to pay a penalty for all those years it had been dumping pollution into the river. But their reasoning was interesting. Faced with the lawsuit, the company overhauled its industrial process and eliminated most of its waste products, which turned out to be a money-saving move. Thus, said the lawyers, the company hadn't gained any competitive advantage by polluting the river; it had actually lost money doing so. Really, they'd have made a lot more money if we'd forced them to clean up their act sooner.
Needless to say, the argument didn't fly, and the company paid a fine. But its experience turns out to have been a common one. When it comes to environmental regulation, industry screams that the sky is falling, but then it gets to work to solve the problem, and frequently ends up stronger than ever.
This is one reason to be skeptical of ad campaigns from the U.S. Chamber of Commerce and the National Mining Association trying to convince the public that the EPA's new regulations on carbon pollution from power plants, to be announced on June 2, will destroy the American economy. They've cried wolf so many times they have lost all credibility.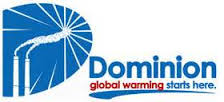 The news broke on April Fools' Day, making Virginians feel we were the victims of a bad joke: Dominion Power announced it had bought six California solar projects, for a total capacity of 139 megawatts (MW). "This investment is another important step forward for Dominion as we expand our renewable energy portfolio," said Dominion Chairman, President and Chief Executive Officer Thomas F. Farrell II. "These projects fit well within our portfolio of regulated and long-term contracted assets," which also include 41 MW of solar in Georgia, Connecticut and Indiana.
Don't get excited, Virginia: this solar investor is not Dominion Virginia Power but Dominion Resources, the parent company. You can be sure executives will take every opportunity to brag about the company's stake in the national solar market, but none of this power will reach us here in the Commonwealth.
Here, Dominion owns a grand total of one solar array at a university, all of 132 kilowatts, and a 500-kilowatt array on an industrial building. That brings the grand total to about 70 houses' worth, if the owners don't leave the lights on too much. Dominion is supposed to be developing a total of 30 MW of solar under a law passed in 2012, but the glacial pace of deployment is discouraging. Oh, and neither of its first two projects employed Virginia solar companies, further minimizing their impact in the state.
Why isn't Dominion investing in Virginia? "The cost of large solar projects such as this are still too high for a regulated market in Virginia," Dominion spokesman Dan Genest told the Richmond Times-Dispatch.