Home
Authors
Posts by ivymain
ivymain Tom Farrell doesn't get it. Dominion Power, the utility of which he is CEO, has been all about building natural gas plants for the past couple of years, as it rushes to take advantage of cheap fracked gas. Out with the aging coal plants that had been its first love, in with the next cheap thing, and never mind the pollution! Then suddenly two weeks ago, faced with a question about climate change, Farrell
told reporters the answer is more nuclear plants
.
Mother Earth to Tom Farrell: The correct answer is "renewable energy."
Most of the rest of the country gets this. Wind supplied more new electric generation than natural gas did in 2012. More people work in solar energy than in coal mining. Renewable energy has overtaken nuclear worldwide. Almost no one is building nuclear plants, partly because-here's an inconvenient truth for you, Tom-they cost too much. Almost three years ago a Duke University study found that power from new nuclear plants is more expensive than solar energy, and the cost of solar has only gone down since then.
But Farrell is convinced wind and solar can't provide reliable electricity to power the whole grid. You'd think he'd been reading propaganda from the Koch Brothers and had come to believe that if there are solar panels somewhere and a cloud crosses the sun, the whole grid crashes.
Can I just point out here that Dominion's own North Anna nuclear reactors shut down suddenly in 2011 following an earthquake in Virginia, and the grid did not crash? Even though nuclear is one-third of Dominion's Virginia portfolio, and North Anna represents more than half of that? And even though, while weather forecasters are pretty good at predicting regional cloud cover, no one can yet predict an earthquake?
The reason the grid didn't crash is that grid operators make sure there is enough surplus generation available to keep supplying power even at times of catastrophic failure. And note that the nuclear plants didn't come back online when the clouds cleared off, either. They were down for four months.
If nuclear power is more expensive than renewables, and it has to be backed up 100% with other forms of energy, for much longer time periods, where is the place for new nuclear? On February 12, Virginia's State Corporation Commission held a public hearing to decide whether to approve Dominion Virginia Power's plan to buy 3 megawatts of solar power from Virginia residents and businesses to sell to the company's voluntary Green Power Program. Sound like a good idea? It's not.
Yes, Virginians want solar power. Investing in solar means stably priced electricity, cleaner air and lower greenhouse gas emissions. Solar power is now cost-effective in Virginia even in the absence of state incentives, thanks to federal tax credits and a steep decline in the price of solar panels. But a high upfront cost still limits who can afford to install it.
Utilities and the SCC have a role to play in bringing new solar power onto the grid. Dominion's program to install 30 megawatts of solar on leased rooftops, which the SCC approved this fall, provides an example of how utilities can strengthen the grid, diversify their power sources, supply valuable peak-demand electricity, and contribute to their own learning curve on integrating renewable energy, all while meeting a portion of their customers' demand for clean power.
The 3-megawatt program, on the other hand, gets nothing right. Under the program, customers who have solar panels would sell all their solar power to Dominion for 15 cents per kilowatt-hour (kWh), and buy regular fossil-fuel electricity (known as "brown power") from Dominion at the normal retail rate of about 11 cents. Cost to Dominion: 4 cents/kWh.
Dominion would then resell the solar power to the participants in its Green Power Program, not for the 4 cents it costs the company, but for 11 cents. Dominion would keep 7 cents/kWh.
Dominion tells us that the 7 cents would go to its rate base, not its own bottom line. But it's clear who loses. The do-gooders who pay extra on their utility bills for the Green Power Program would pay 11 cents for something Dominion bought for 4 cents. They are being played for chumps. The Virginia General Assembly will soon wrap up its work on the 2013 legislative session. Renewable energy advocates began the session with high hopes for a series of bills that promised to reform our renewable energy law, expand net-metering, and open up new opportunities for financing solar systems and small wind turbines.
So how did we do? Well, this is Virginia. Progress is slow, the utilities are powerful, and half the legislature doesn't believe in climate change. On the other hand, they do believe in business. Under the circumstances, we did okay.
Renewable Portfolio Standards: bye-bye, bonuses
Readers of this blog already know the long, miserable tale of Virginia's weak and ineffective, voluntary renewable portfolio standard (RPS), which has enriched utilities with tens of millions of dollars in incentives without bringing any new renewable energy projects to Virginia. This year the legislature went halfway to fixing the problem. Legislation negotiated between the office of the Attorney General and the utilities will deprive utilities of future ill-gotten gains for meeting the RPS law, but won't change the pathetic nature of the law itself.
Stripping out the RPS incentives was only part of a bigger, more complex bill that sweetens the deal for utilities in other ways, so it's hard to judge whether the legislation as a whole marks a victory for consumers. Skeptics will note that Dominion's stock price has actually gone up several percentage points since the deal was announced, which you wouldn't expect if the AG were correct that the bill will save consumers close to a billion dollars over time.
What is clear is that the RPS remains as voluntary and as crummy as it ever was, but the utilities can no longer use it to rip off ratepayers while pretending to be good citizens. Some environmental groups consider stripping out the incentives a bad thing, on the theory that only by giving utilities a bonus can we expect them to meet the goals. Other groups (including the Sierra Club) believe Dominion, at least, will want to maintain its greenwashed public image by continuing to meet the RPS goals, and that ending the consumer rip-off is worth celebrating. Natural gas was supposed to be the answer to all our energy dreams. It's produced in America, cheap, plentiful, and guilt-free, like the fuel version of Diet Coke. In the dream, it is a lifeline for struggling family farms that can make money leasing their mineral rights. It will wean us off dirty coal for generating electricity, and yet be so cheap that poor people don't have to be cold at night. It will power the American manufacturing renaissance. It will bring down carbon emissions and stop global warming from happening, making it the savior of the whole world, including Greenland's glaciers, the coral reefs, the polar bears, and civilization itself.
The new technique of natural gas extraction known as hydraulic fracturing with horizontal drilling, or "fracking," has unlocked vast supplies of methane trapped in shale formations across the country, driving down the price of natural gas to historic lows and promising a supply that the government estimates will last 92 years at current consumption levels. Electric utilities have been switching from dirty coal to "clean natural gas" at record rates.
But instead of ushering in a future of boundless clean energy, natural gas has been setting off alarm bells all over the country. First, there are those family farmers and other landowners who leased their land for fracking and now say it has contaminated wells and surface water, polluted the air, killed farm animals, ruined crops, and made their lives a living hell with all-day, all-night truck traffic.
The heck with them. They signed contracts. Caveat greedy landowner, right?
Let's offer a little more sympathy to their neighbors who suffer the consequences without getting lease payments. But keep in mind that the gas industry denies all charges. None of this happened. Or if it did, the ruined water wells were due to naturally-occurring methane or other chemicals in the area, and it is an unlucky coincidence that the pollutants reached hazardous levels in the drinking water aquifer shortly after a gas company drilled down through it en route to the natural gas thousands of feet below, with impenetrable rock layers in between.
I once heard a gas industry lobbyist inform a room full of conference attendees that it was impossible for a fracking operation to contaminate drinking water. I was reminded of the way the computer geeks in college used to insist there was no such thing as a computer error. "I'm sure you're right," the rest of us would answer humbly. "Now can you help us recover the data?"
At least the computer geeks would then get busy fixing the bugs so that the next time the system crashed, it was from an entirely different cause. Gas company lobbyists have been stuck at denial, and it has only done them damage with the public. Admitting to a bad well casing seems far preferable to driving a now-widespread belief that methane is migrating up through rock fissures caused by fracking.
As for the other complaints-the 24-7 truck traffic, extra air pollution from operations, polluted wastewater, and occasional surface spills-the response from the gas industry and its friends has been that this is the price of progress. Industry is not pretty. Get over it. Who entitled you to a quiet life in the countryside?
But another alarm bell has been ringing, and it gets progressively louder. This one warns that drilling for natural gas, far from being the answer to climate change, may actually be making it worse. The problem is one of "fugitive" emissions, which sounds vaguely criminal and exciting, but simply refers to the small percentage of natural gas that escapes into the atmosphere at drilling sites. Methane, the major ingredient of natural gas, is a greenhouse gas that is much shorter-acting than carbon dioxide but twenty-five times more powerful. If recent analyses prove correct, the amount of methane that escapes during the fracking process may be enough to make natural gas worse than coal as a driver of climate change. This is especially unhappy news given that natural gas integrates well with more variable energy sources like wind and solar, and environmentalists had been counting on it to help in the transition to a future powered mainly by renewable energy.
The trillion-dollar question is whether all these problems are inherent in natural gas drilling, or whether the gas companies could solve them if they put their minds to it. After all, wind energy companies have shown they can be responsive to environmental concerns and still grow as an industry. Environmentalists have turned from being the biggest critics of wind energy to its biggest advocates. There's no rule saying gas drillers have to stonewall, or that the companies with the best operations have to support those drillers whose operations threaten communities and the climate.
Drilling companies don't want methane to escape, obviously, because that is lost revenue for them. But neither do they seem to be making heroic efforts to monitor and prevent fugitive emissions. A few companies have been using innovative approaches to solve other problems, however. One has developed a method that uses propane as the fracking fluid, saving millions of gallons of fresh water for every well. The propane returns to the surface with the gas to be reused in a virtuous cycle.
Unfortunately, this method turns out to be more expensive than using water, which is often free if you grab it before anyone else realizes they might need it. So while you have to admire the elegance of the propane solution, you can't really expect any self-respecting capitalist to adopt it just because it is better for society in general.
The same is true of an experimental approach that uses CO2 as the fracking medium. When water is the medium, most of what is injected remains underground permanently. CO2 seems to behave the same way, suggesting that the fracking wells might be able to sequester enough carbon underground to offset much of the CO2 that is emitted when the gas is burned. Coupled with carbon capture technology at plants burning natural gas for electricity, this technique would significantly lower the carbon footprint of natural gas. Whether it is enough to offset the problem of fugitive methane emissions is unclear.
But CO2 is already used in oil extraction, and drilling companies can't get enough of it as it is, because carbon capture is expensive. Sure, it's not as expensive as adapting our coastal cities to rising sea levels caused by climate change, but that's a cost to society; carbon capture is a cost to industry. Any gas company or utility that adopts more expensive methods than its competitors, just because it's better for society, won't be around for long.
Capitalism can't solve this problem alone, or any of the other pollution issues posed by natural gas extraction. Nor are individual states able to regulate practices effectively, because companies that face higher costs in a well-regulated state will move to states with more lax regulations in order to retain their competitive position.
The only effective answer is for the federal government to impose a set of best practices that apply to all members of the industry nationwide, so the good actors aren't placed at a competitive disadvantage. The requirements would include extraction practices that minimize the risk of groundwater and surface water contamination, reduce air pollution, and prevent the escape of methane into the air. They would provide for monitoring and analysis, so regulators and industry would know where, when and how to take corrective measures. They would also cover the consumption end of the cycle, requiring carbon capture technology for all new fossil-fueled electric generation, and ensuring that the costs to society are borne by the industry.
This isn't a radical idea, by the way. It is how we used to approach industry-wide problems, back before fossil fuel lobbyists reframed regulation as a dirty word that meant we were no longer a free people. The natural gas industry is now in a hugely dominant position over other fossil fuels. They can afford to implement rigorous best practices across the board and still retain a competitive edge. They should be lobbying to make them universal, not fighting efforts to regulate.
The alarms bells are growing louder. Will the gas industry rise to meet the emergency, or just keep trying to cut the wires? If you've been following the woeful tale of Virginia's renewable portfolio standard, by now you know it hasn't produced a single electron of wind or solar power in the commonwealth, nor is it ever likely to. Fellow citizens, what is to be done?
Let's review what happened in last year's legislative session, when word got out that Dominion Power was meeting the state's renewable energy goals by buying cheap renewable energy certificates from decades-old projects involving dams, trash and wood-and collecting tens of millions of dollars annually as a "bonus" for doing so. Outraged environmentalists pushed for a reform bill that would let utilities collect this bonus from their customers only if they invest in new, Virginia-made wind and solar projects-essentially, what we thought the law was about in the first place.
It was a well-crafted, solid, common-sense bill. It died without even a hearing.
But meanwhile, Governor McDonnell got two bills passed that actually made the law worse. The first one said that in addition to energy from old dams, trash and wood, utilities can meet our goals by purchasing renewable energy certificates generated by universities showing they've done some research into renewable energy.
Research is an admirable activity. Most of us approve of research. We approve of universities, too. But even when you put universities and research together, not a single electron of energy flows into anyone's home. Under what possible theory does it qualify as renewable energy? In
our last column
, we looked at Virginia's renewable energy standard, trying to grab hold of its 15% goal as it shrank three sizes in the greenwash. At the end of that discussion, you may have consoled yourself with the thought that 10% or 5% or 3% is, at least, better than nothing. Besides which, the law is only voluntary, so how much harm can it do?
"Voluntary" has such a nice ring to it, doesn't it? You probably think it has something to do with customers deciding whether to participate. You might think it's for those virtuous people who sign up to buy "green" power, and the rest of us will just go on burning coal.
That is not what voluntary means at all. "Voluntary" means your utility gets to choose whether to participate, and then you have to go along with it. The law says that if your utility opts in, it will spend some of your money on renewable energy, and then because it did all that work, you have to add a big tip to your utility bill.
I suppose, in theory, a utility like Dominion Power might decide it didn't want to spend your money, and it could just skip the fat tip. In reality, refusing a tip isn't part of a corporation's DNA any more than it is of a waiter's. Tom Farrell's momma didn't bring him up to be a fool who leaves money on the table. So our voluntary RPS is kind of like one of those annoying restaurants where they automatically add the tip to the bill for parties of six or more.
In this case, the tip adds up to more than $38 million per year. Mind you, this is on top of the profit they had already added to your bill. This is a very lucrative line of business.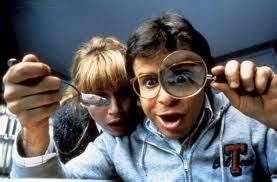 Criticism of Dominion Virginia Power has been steadily mounting over the $76 million the company has been awarded as a "bonus" for complying with Virginia's voluntary renewable energy law. Last week Attorney General Ken Cuccinelli weighed in with a report echoing the charges environmentalists have been making for the past year: Dominion has succeeded in meeting the letter of the law, and collecting bonus money from its customers, without investing in any new renewable energy projects.
The AG's office exonerates Dominion, claiming the real failure is the legislature's for passing a law that allowed this to happen. Silly Mr. Cuccinelli: this is Virginia. Dominion wrote the law.
But it's worse than you know. The money-for-nothing issue is partly a result of the statute's failure to require new investments in high-value projects like wind and solar energy as a condition of earning the bonus, but it is also a function of the extremely modest targets set by the statute itself. Virginia's renewable energy goal is usually stated as 15% renewable energy by 2025, but when 2025 rolls around, the goal will be met with less than half this percentage, possibly much less.
The greenwash works like this: the statute sets a 2025 target for renewable energy to make up 15% of "total electric energy sold." You probably think you know what "total electric energy sold" means. You don't. Only if you are whiling away an idle afternoon reading the definitions section of the statute do you learn that "total electric energy sold" is defined as the total amount of electricity sold, minus the amount provided by nuclear power. In the case of Dominion Power, nuclear is about a third of the total. So for Dominion, 15% of "total electric energy sold" actually means only 10% of its electricity sales. Drilling for oil off Virginia's coast is once again a possibility, popping up like a zombie when we thought it was dead (again). As
the New York Times reported recently
, "
Efforts are focusing on Virginia because the public, politicians in both parties and energy companies all favor opening the waters to drilling
."
It will be news to many members of the Virginia public that we favor drilling off our coast, but there's no doubt that oil companies are itching to open the Atlantic coast to drilling rigs, and plenty of Virginia politicians make it a talking point. Senators Warner and Webb are on board, as is Senator-elect Tim Kaine. Most famously, Governor McDonnell came into office dreaming of the highways he would build when his tanker ship came in.
For oil companies, Virginia is the thin edge of the wedge. Our share of federal waters is quite small because of the odd way that boundary lines are drawn. Virginia is targeted mainly as a means of cracking the line of resistance created by other eastern states. It's a shame so many of our politicians are eager to help in the cracking.
It used to be that when Democrats and Republicans agreed on something, that improved the odds of it being a good idea. These days, it often just means they are taking money from the same corporations. Money alone may not buy a politician's votes, but it most certainly buys lobbyists access to politicians, and access has a way of producing votes. So perhaps the surprise is not how many politicians have jumped on the drill-baby-drill bandwagon, but how many have not.
Some naysayers, including Congressman Gerry Connolly (D-Fairfax), point out that drilling off our coast is opposed by the U.S. Navy, which uses most of Virginia's leasing area for its operations. These include testing air and surface missiles and bombs, which traditionally don't pair well with oil rigs and tankers. (On the other hand, the Navy supports offshore wind farms, which would be located away from operations.) Hurricane Sandy swept into town this week, reminding Americans that climate change may be the Issue That Cannot Be Talked About, but that doesn't mean it has gone away. Suddenly the fact that the two presidential candidates have been trying to outdo each other in professing their love for coal comes across as unseemly, if not downright perverse. Surely this would be a good time to acknowledge the impossibility of preventing the catastrophic effects of increasing carbon emissions if we are unwilling to stop burning the things that emit carbon-chief among them, coal.
So a war on coal might be a good idea, although the idea that the Obama Administration has been waging one is nonsense. The reasons for the decline of the coal industry are primarily the flood of cheap natural gas, which is out-competing coal as a fuel for electric generation, and the increasing cost of coal, especially in Appalachia.
Indeed, the Appalachian coal industry has been on the decline for years. The richest and most easily-reached coal has been mined, leaving thin seams that take more effort and expense to extract, pushing the price of Central Appalachian coal well above that of coal from the Powder River Basin further west.
From 1990 to 2006--before the recession, before the Obama presidency, and before the price of natural gas collapsed--Virginia coal mining declined from about 10,000 workers to about 4,500. (Source: http://www.energy.vt.edu/vept/... The U.S. Energy Information Agency projects that Virginia coal production will continue to decline through the rest of this decade.
But coal executives prefer to lie to workers than admit they can't compete in the free market, and the politicians who've taken hundreds of thousands of dollars from the coal companies would rather parrot their lies than admit they have failed their constituents. Coal companies and their political bedfellows have been exploiting coal miners for two centuries; it's no surprise to see them using these workers now as pawns in the presidential campaign.
But fingering the real culprits for coalworkers' distress is the easy part; what's harder is helping the residents of the coalfields areas find new jobs to replace the ones that are never coming back.
Ironically, in Virginia it has been environmental groups like the Sierra Club and Appalachian Voices that have championed a plan to do just that. For several years they have been urging an end to the approximately $45 million annually in state taxpayer subsidies that currently go to enrich coal companies, and replacing them with incentives to support new jobs in tourism, technology, clean energy and other industries.
This proposal should have gotten traction last year, when a report by the state's Joint Legislative Audit and Review Commission (JLARC) concluded that the subsidies do not achieve their goal of supporting coal employment, and indeed that "changes in coal mining activity appear unaffected by the credits." (http://jlarc.virginia.gov/reports/Rpt425.pdf)
One would have thought that Republicans especially might have jumped at the chance to cut $45 million per year of wasteful spending, or that Governor "Bob-for-Jobs" McDonnell would have gladly seized the opportunity to build a jobs program that did not add a new line-item to the budget.
Following the release of the JLARC study, the legislature and the Governor did act-to extend the coal company subsidies for several more years. The message to the residents of southwest Virginia could not have been any clearer: it's the coal company executives and their money we care about, not the miners and their families.
The presidential election will be over in a few days. Regardless of who wins, the Virginia coal industry will continue its decline. The only question left is how long the miners will accept being lied to. For much of the past year, critics have been assailing Dominion Power for its "$76 million rip-off": a bonus the company claimed for meeting Virginia's renewable energy goals using old dams, trash and wood, much of it out of state. Environmental groups say Dominion should get a bonus only if the company invests in new wind and solar projects in Virginia. Attorney General Ken Cuccinelli says utilities shouldn't get bonuses for renewable energy at all.
This month the company finally piped up, appearing to deny all charges. Ratepayers haven't had to pay anything, said the carefully-worded response to a media inquiry. Base rates are frozen until December 1, 2013, and its compliance with the renewable energy goal will "be only one of a large number of factors that affect the SCC setting our rates going forward."
Reporters were left scratching their heads. A year ago the State Corporation Commission, which regulates Virginia utilities, determined that the company has "earned" the $76 million bonus by meeting the absurdly lax terms of the state's renewable energy law. (See SCC case PUE-2011-00027.) So if customers aren't paying, how is Dominion collecting?
But of course, customers are paying, and you can bet Dominion intends to get every dime. To understand how this can happen, imagine that you hire a contractor for a long-term project. You agree to pay her a set amount every month. Out of your payments, the contractor will take her expenses and profit, and when she meets a particular goal, she can take out a bonus as well. At the end of two years, you will recalculate your monthly payments to ensure the contractor recoups anything still owed to her, as well as to cover what she is entitled to going forward-expenses, profit and bonuses-and the work will continue.