Home
Authors
Posts by ivymain
ivymain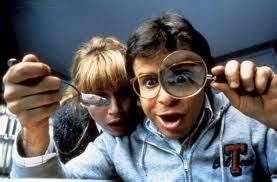 Criticism of Dominion Virginia Power has been steadily mounting over the $76 million the company has been awarded as a "bonus" for complying with Virginia's voluntary renewable energy law. Last week Attorney General Ken Cuccinelli weighed in with a report echoing the charges environmentalists have been making for the past year: Dominion has succeeded in meeting the letter of the law, and collecting bonus money from its customers, without investing in any new renewable energy projects.
The AG's office exonerates Dominion, claiming the real failure is the legislature's for passing a law that allowed this to happen. Silly Mr. Cuccinelli: this is Virginia. Dominion wrote the law.
But it's worse than you know. The money-for-nothing issue is partly a result of the statute's failure to require new investments in high-value projects like wind and solar energy as a condition of earning the bonus, but it is also a function of the extremely modest targets set by the statute itself. Virginia's renewable energy goal is usually stated as 15% renewable energy by 2025, but when 2025 rolls around, the goal will be met with less than half this percentage, possibly much less.
The greenwash works like this: the statute sets a 2025 target for renewable energy to make up 15% of "total electric energy sold." You probably think you know what "total electric energy sold" means. You don't. Only if you are whiling away an idle afternoon reading the definitions section of the statute do you learn that "total electric energy sold" is defined as the total amount of electricity sold, minus the amount provided by nuclear power. In the case of Dominion Power, nuclear is about a third of the total. So for Dominion, 15% of "total electric energy sold" actually means only 10% of its electricity sales. Drilling for oil off Virginia's coast is once again a possibility, popping up like a zombie when we thought it was dead (again). As
the New York Times reported recently
, "
Efforts are focusing on Virginia because the public, politicians in both parties and energy companies all favor opening the waters to drilling
."
It will be news to many members of the Virginia public that we favor drilling off our coast, but there's no doubt that oil companies are itching to open the Atlantic coast to drilling rigs, and plenty of Virginia politicians make it a talking point. Senators Warner and Webb are on board, as is Senator-elect Tim Kaine. Most famously, Governor McDonnell came into office dreaming of the highways he would build when his tanker ship came in.
For oil companies, Virginia is the thin edge of the wedge. Our share of federal waters is quite small because of the odd way that boundary lines are drawn. Virginia is targeted mainly as a means of cracking the line of resistance created by other eastern states. It's a shame so many of our politicians are eager to help in the cracking.
It used to be that when Democrats and Republicans agreed on something, that improved the odds of it being a good idea. These days, it often just means they are taking money from the same corporations. Money alone may not buy a politician's votes, but it most certainly buys lobbyists access to politicians, and access has a way of producing votes. So perhaps the surprise is not how many politicians have jumped on the drill-baby-drill bandwagon, but how many have not.
Some naysayers, including Congressman Gerry Connolly (D-Fairfax), point out that drilling off our coast is opposed by the U.S. Navy, which uses most of Virginia's leasing area for its operations. These include testing air and surface missiles and bombs, which traditionally don't pair well with oil rigs and tankers. (On the other hand, the Navy supports offshore wind farms, which would be located away from operations.) Hurricane Sandy swept into town this week, reminding Americans that climate change may be the Issue That Cannot Be Talked About, but that doesn't mean it has gone away. Suddenly the fact that the two presidential candidates have been trying to outdo each other in professing their love for coal comes across as unseemly, if not downright perverse. Surely this would be a good time to acknowledge the impossibility of preventing the catastrophic effects of increasing carbon emissions if we are unwilling to stop burning the things that emit carbon-chief among them, coal.
So a war on coal might be a good idea, although the idea that the Obama Administration has been waging one is nonsense. The reasons for the decline of the coal industry are primarily the flood of cheap natural gas, which is out-competing coal as a fuel for electric generation, and the increasing cost of coal, especially in Appalachia.
Indeed, the Appalachian coal industry has been on the decline for years. The richest and most easily-reached coal has been mined, leaving thin seams that take more effort and expense to extract, pushing the price of Central Appalachian coal well above that of coal from the Powder River Basin further west.
From 1990 to 2006--before the recession, before the Obama presidency, and before the price of natural gas collapsed--Virginia coal mining declined from about 10,000 workers to about 4,500. (Source: http://www.energy.vt.edu/vept/... The U.S. Energy Information Agency projects that Virginia coal production will continue to decline through the rest of this decade.
But coal executives prefer to lie to workers than admit they can't compete in the free market, and the politicians who've taken hundreds of thousands of dollars from the coal companies would rather parrot their lies than admit they have failed their constituents. Coal companies and their political bedfellows have been exploiting coal miners for two centuries; it's no surprise to see them using these workers now as pawns in the presidential campaign.
But fingering the real culprits for coalworkers' distress is the easy part; what's harder is helping the residents of the coalfields areas find new jobs to replace the ones that are never coming back.
Ironically, in Virginia it has been environmental groups like the Sierra Club and Appalachian Voices that have championed a plan to do just that. For several years they have been urging an end to the approximately $45 million annually in state taxpayer subsidies that currently go to enrich coal companies, and replacing them with incentives to support new jobs in tourism, technology, clean energy and other industries.
This proposal should have gotten traction last year, when a report by the state's Joint Legislative Audit and Review Commission (JLARC) concluded that the subsidies do not achieve their goal of supporting coal employment, and indeed that "changes in coal mining activity appear unaffected by the credits." (http://jlarc.virginia.gov/reports/Rpt425.pdf)
One would have thought that Republicans especially might have jumped at the chance to cut $45 million per year of wasteful spending, or that Governor "Bob-for-Jobs" McDonnell would have gladly seized the opportunity to build a jobs program that did not add a new line-item to the budget.
Following the release of the JLARC study, the legislature and the Governor did act-to extend the coal company subsidies for several more years. The message to the residents of southwest Virginia could not have been any clearer: it's the coal company executives and their money we care about, not the miners and their families.
The presidential election will be over in a few days. Regardless of who wins, the Virginia coal industry will continue its decline. The only question left is how long the miners will accept being lied to. For much of the past year, critics have been assailing Dominion Power for its "$76 million rip-off": a bonus the company claimed for meeting Virginia's renewable energy goals using old dams, trash and wood, much of it out of state. Environmental groups say Dominion should get a bonus only if the company invests in new wind and solar projects in Virginia. Attorney General Ken Cuccinelli says utilities shouldn't get bonuses for renewable energy at all.
This month the company finally piped up, appearing to deny all charges. Ratepayers haven't had to pay anything, said the carefully-worded response to a media inquiry. Base rates are frozen until December 1, 2013, and its compliance with the renewable energy goal will "be only one of a large number of factors that affect the SCC setting our rates going forward."
Reporters were left scratching their heads. A year ago the State Corporation Commission, which regulates Virginia utilities, determined that the company has "earned" the $76 million bonus by meeting the absurdly lax terms of the state's renewable energy law. (See SCC case PUE-2011-00027.) So if customers aren't paying, how is Dominion collecting?
But of course, customers are paying, and you can bet Dominion intends to get every dime. To understand how this can happen, imagine that you hire a contractor for a long-term project. You agree to pay her a set amount every month. Out of your payments, the contractor will take her expenses and profit, and when she meets a particular goal, she can take out a bonus as well. At the end of two years, you will recalculate your monthly payments to ensure the contractor recoups anything still owed to her, as well as to cover what she is entitled to going forward-expenses, profit and bonuses-and the work will continue. Today marks the start of the third Governor's Conference on Energy in Virginia, which means it is the third year of the Governor's Confusion of Virginia with some other state, because he is once again promoting the slogan, "Virginia, Energy Capital of the East Coast."
The first year, nobody said anything. He was a new governor, and it didn't seem polite to point out the error. Rookie mistake, the conference attendees told each other. Someone will clue him in.
The second year, the slogan reappeared, and we were dumbfounded. People nudged each other and said, "You tell him." "No, you tell him." We drew straws, but apparently whoever got the short straw welched. And now, after three years, well, it would be really, really awkward to point out that while the slogan is charming, it is not exactly factual.
In factual terms, Virginia isn't an energy capital, or even an energy major city. If Governor McDonnell were to call Virginia the Energy Suburb of the East Coast, that would be closer to the truth. We're a bigger importer of electricity than any state except California. Of course it's not like we're importing our electrons from a hostile foreign nation. West Virginia isn't suddenly going to cut us off if we don't release their political prisoners. Coal industry executives, their friends at Fox News, and politicians trolling for votes in coal country are up in arms about what they are calling "the war on coal." The "war" consists of EPA regulations affecting both the oldest coal-burning electric generation plants and ones not yet built. Under the first set of rules, the aging dinosaurs in the coal fleet-those grandfathered in under the original Clean Air Act in the 1970s--will finally have to meet modern-day pollution standards for mercury and smog-forming chemicals, so they kill fewer people. These plants have all outlived their 30-year design life, and many of them are 60 years old or more. They aren't worth retrofitting, so they are closing down.
If that seems like too slim a provocation for rebellion, look at the war's other front: another EPA rule that pretty much outlaws construction of anything but those "clean coal" plants that grab carbon dioxide right out of the smokestack and shove it underground. Given that those plants are thus far only creatures of myth and longing, it's fair to say the EPA carbon rule would stop a new coal plant.
And yet, the EPA rule has absolutely nothing to do with why no one is building coal plants in America.
The situation reminds me of a nature hike I went on once, where we came across a box turtle. The naturalist told us that the box turtle might be extinct, only it didn't know it yet. This odd state of affairs is because, for various reasons, the turtles seem not to be reproducing. No matter how many of them there are today, if there aren't any babies, they are effectively extinct.
That's the case with coal-fired power plants in America. There are hundreds of them in existence, and they still supply a third of our electricity, but nobody is building any new ones.
This has been true for the last few years, so blaming the Obama EPA smacks of political opportunism. Not that anyone would accuse politicians of that.
Of course, there are differences between a turtle and a coal plant. For one thing, everybody likes turtles. Coal plants, not so much. Over the last decade, all across the country, local people have banded together to shut the worst coal plants and to stop new ones from being built, citing health costs from breathing toxic pollutants and eating mercury-contaminated fish, the effects of mountaintop removal coal mining, and problems dealing with the toxic ash that is the primary waste product of coal burning.
But I think the real reason no one wants a new coal plant has to do with an ad campaign the coal industry ran when environmentalists started attacking the myth of "clean coal." The coal industry figured it was just setting the record straight when it ran its own ads trumpeting the information that burning coal is a major way America gets electricity. "Coal keeps the lights on!" they announced.
And Americans, who thought their electricity came from little switches on the wall, were appalled.
"We're burning what?" they asked each other. And that was the beginning of the end for coal.
Still, what Americans want, and what actually happens, doesn't always coincide, so let's move on to a second cause of coal's decline. We're talking about a force more powerful than either Fox News or public opinion: money.
That's right: if you really want to find the culprit behind the death of coal, you have to finger the free market. That's because coal's chief competitor for making electricity is natural gas, and natural gas is ridiculously cheap today. For this we have to thank new methods of shale fracking that have people almost as upset as they are about coal burning, but with less success because gas is profitable and coal is not.
If you thought it was a bad idea for utilities to be single-mindedly dependent on coal, then you probably also think it's bad that, after dropping coal like so much fool's gold, the same utilities are now panting just as hard after natural gas. But if you stood up for coal on the basis that it was (a) cheap and (b) American, then you really can't be heard to complain about its death at the hands of natural gas.
It's far more convenient to blame the EPA, because it had the courage to come out of its mouse-hole, wave its tiny sword around, and announce, once no one wanted any new coal plants, that it was going to make it darn hard to build any new coal plants.
Puh-leeze.
The EPA isn't waging a war on coal; the free market is. But that makes for a lousy sound bite. Natural gas is cheap. It's so cheap right now that some producers are losing money with every cubic foot they pump out of the ground. So what better time to be a buyer, right? That's the thinking of utilities like Dominion Virginia Power, which plans to shut its oldest, worst-performing coal plants and replace them only with new natural gas-fired electric generation.
In fact, it's the thinking of utilities across the U.S., many of which are planning the same move. But ratepayers and regulators at Virginia's State Corporation Commission should insist that Dominion take this opportunity to diversify its fuels. New natural gas generation should be at least evenly balanced with price-stable renewable energy like wind and solar. Here are three reasons why.
Natural gas prices will not stay low. Producers are currently pulling back on production because they can't afford to lose money selling below their costs. And with utilities rushing to build new gas-fired electric generating plants, demand is set to soar in the coming years. Exports of liquid natural gas (LNG) will also serve new markets overseas, where gas prices are much higher than in the U.S., further pushing up demand here. Finally, with the price of oil about 10 times the current price of gas when measured per unit of energy, gas will increasingly displace oil in other uses such as powering heavy trucks and possibly conversion of gas to liquid fuels.
With all these factors pushing up demand, the price of natural gas has to go up, and the only question is how high. Longer term production will likely increase as well, dampening the price shocks, but natural gas prices have a long history of volatility, and there is no reason to think they will stabilize now. The past couple of years have been tough ones for the offshore wind industry, which is still struggling to launch. The recession has made states reluctant to invest, even when the payoff looks huge. Cheap natural gas is hurting the market for renewable energy just as wind and solar have started hitting their stride. Congressional dysfunction has prevented the renewal of critical tax credits that the wind industry still needs to compete.
A few other states are making fitful progress towards building offshore wind farms, but they have conditions Virginia doesn't: higher energy prices that make offshore wind more competitive with fossil fuels, renewable energy standards that push utilities to become buyers for the electricity, and congested transmission grids that favor local generation.
But of course, Virginia has its own advantages, including possibly the best wind resources in the mid-Atlantic, skilled workers, and extremely competitive port facilities. And the enthusiasm of our legislators and public for the idea of offshore wind matches that of any state.
At the same time, though, our governor and our major utility give decidedly mixed signals, extolling our offshore wind potential at one moment, and in the next opining that no one would actually want to pay for it. And yet Dominion Power hopes to buy up all the Virginia-area offshore wind leases that are offered for bid this fall. So what gives with Dominion and offshore wind? Solar energy is one of the fastest-growing industries in the country. Solar PV installations grew 109% in 2011, and the industry now employs over 100,000 Americans. Yet it is almost invisible in Virginia. The installed total in the commonwealth is about 5 megawatts (MW), a pittance compared to the 1,200 MW in California and over 800 in New Jersey. Maryland and North Carolina each have more than ten times as much solar PV as we do.
Part of the reason is our lack of incentives. Unlike many other states in the northeast and mid-Atlantic, Virginia offers no tax credits or rebates on solar systems to supplement the federal tax credit. And our voluntary renewable portfolio standard is so flabby that our utilities will never need solar to meet it.
Virginia also isn't known for getting out ahead of the curve on energy. Instead of embracing the promise of clean power, the state clings to an old energy model dominated by fossil fuels. Just this year, the General Assembly renewed a subsidy that takes about $45 million every year out of the pockets of taxpayers to support coal mining.
But as a recent article in the New York Times Magazine described, the future has come knocking. This spring Dominion Virginia Power unveiled a proposal to buy 3 megawatts (MW) worth of power from its customers who have solar panels, and resell the electricity to its Green Power Program through renewable energy certificates (RECs). It represents a very small amount of electricity--a mere rounding error for the utility giant--but its implications are much bigger, and they have the solar industry concerned.
Most homeowners and businesses that put up solar panels currently "net meter," paying the utility only for power in excess of what their systems generate. Owners of solar systems also earn RECs that they can sell to help offset the cost of the system if they choose. RECs represent the "environmental attributes" of renewable energy, allowing the market to buy and sell what amounts to the bragging rights to renewable energy even when the actual electrons can't be delivered.
Dominion presents its "Solar Purchase Tariff" as a way to meet customer demand for Virginia-made renewable energy and incentivize new solar installations. The good news is that it creates publicity for solar, so it might stimulate interest. The bad news is that the devil is in the details, and there are a lot of details.
Under the proposal, some homeowners and businesses that qualify to net-meter could instead enter a "buy-all, sell-all" contract. Dominion would buy their entire output and its associated RECs at 15 cents per kilowatt-hour (kWh), and sell them power from the grid at the normal retail price of about 11 cents/kWh. Solar system owners would pocket the 4-cent difference.
We'll get back to the solar owners in a moment, but for now let's follow the money: Dominion would turn around and sell the RECs to its Green Power Program, not for that 4-cent difference in price, but for 11 cents/kWh.
The Green Power Program is a voluntary program under which Dominion customers who want to do so can pay more for their electricity to support renewable energy. Over 14,000 Virginians participate through added payments on their electric bills. The program uses the money to buy RECs, which currently come mostly from Midwestern wind farms and landfill gas.
Why would the Green Power Program be so stupid as to pay 11 cents for something that cost Dominion only 4 cents? Well, because Dominion controls the program. Dominion assures us it won't raise the cost of participating in the Green Power Program as a result, but that's only because the power produced by 3 MW is just a drop in the program's bucket, and the rest of the RECs it is buying are extremely cheap in today's market.
This may not always be true, though. As a precedent for future buys of distributed generation, charging participants 11 cents for a product that nets the producer only 4 cents sounds like a great way to drive away participants.
There is also the question of whether Green Power customers want their money spent subsidizing solar panels on other people's houses, rather than helping build Virginia wind farms or solar installations that put new clean energy on the grid. Paying extra on my bill for some rich guy's solar panels makes me feel like a chump, but others may not mind.
But let's get back to the money. If Dominion is charging the Green Power Program 11 cents of the 15-cent solar purchase price, that leaves 4 cents that Dominion itself will pay for customer-generated solar power, even while it charges the same customers about 11 cents for ordinary "brown" power. Dominion says this is because solar power, when reduced to electrons like any other, is worth only what the company would otherwise pay for electricity on the open market (the "avoided cost"), and that's about 4 cents.
The solar industry disputes the claim that distributed solar generation is worth no more than the avoided cost of brown power, and considers it a dangerous precedent with ramifications for future battles, including over standby charges. Distributed generation has a high value to the electric grid, they contend, adding stability and reducing the need for new transmission lines. Moreover, solar panels can reduce peak demand on hot, sunny days, and they do so without adding pollution. Valuing solar energy at the same rate as brown power bought off the grid just has to be wrong, and the only question is how wrong.
So although the Solar Purchase Program is so small that it seems hardly worth all the ink being spilled on it, it appears to be a proxy for a much bigger battle. And this may be the real point, because otherwise the program could prove irrelevant. Solar industry members say the 15-cent price is too low to induce people to install solar. Sure, it's more than the 11 cents saved by net-metering, but many homeowners are already selling their RECs for anywhere from 2 to 20 cents/kWh. Other details of the program-an interconnection fee, a monthly charge for a second meter, and doubts about whether the payments might be taxable-will make most solar customers opt to stick with net-metering and either continue selling their RECs elsewhere or keep those bragging rights for themselves.
Oddly, this spring Dominion, through a broker, started offering 4 cents/kWh to net-metering customers for their solar RECs, outright, with no strings attached. Homeowners were told the RECs will be sold to the Green Power Program. Although it was framed as a one-time buy, this is obviously a much better deal for the solar owners than the proposed Solar Purchase Program. And assuming Dominion doesn't plan to make a profit on the resale of the RECs to the Green Power Program, it is also hugely better for those customers.
All this suggests that Dominion may not even expect any net metering customers to sign up for the Solar Purchase Program. This proposed program may just be part of the bigger power game, in which control over electric generation is the real point.