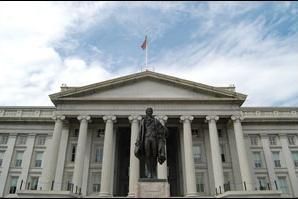 The
Treasury Department is embarking on an initiative
designed to guide low and moderate income households toward a more informed financial future. Some 30 million households are either unbanked or underbanked. While a lofty goal, there is no certainty the benefits will outweigh the potential deleterious unintended financial consequences.
There are an estimated 9 million households without bank accounts. Another 21 million households are underbanked, meaning that they have a bank account, but these accounts do not fully meet their needs, and they still rely on high-cost check cashing services or other costly financial service providers.
- Federal Deposit Insurance Corporation's 2009 National Survey of Unbanked and Underbanked Households
Americans without bank accounts regularly deal with loan sharks disguised as corner store financiers. Often the "businesses" offering these services are also the same ones providing payday and other predatory loan products. They and many other more reputable firms also sell prepaid debit cards that, while convenient, erode the purchasing power of the consumer's earnings by charging exorbitant set-up and transaction fees, effectively lending customers their own money at rates that far exceed legal payday loan rates.