Home
Tags
George Washington
Tag: George Washington
This is my weekly op/ed in my very red congressional district (VA-06). *************************** The Ideal of the Conservative Picture the man or the woman who embodies the...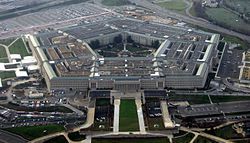 What a distraction, this military pension debate; pandering to a small entitled constituency and using misdirection to play to an emotional and uninformed public. The discussion is superficial.
Always missing is the financial rationale
for the military retirement system. This change is being called a cut. But is it really?
When you compare the retirement benefits of a Viet Nam era military retiree, even with the cost of living (COLA) adjustment reduction of a percent a year, at current pay scales very few future retirees would receive less compensation in real dollars than those who retired in 1970. In fact, the vast majority would receive significantly greater compensation, not only after the COLA is restored after age 62, but even during the years of the COLA adjustments. In real dollars, enlisted personnel start retirement at compensation amounts that are 12 to 19% higher (commissioned officers 5 to 6% greater) than their Viet Nam era contemporaries. And job prospects are significantly better for these retirees who are better educated and connected than their predecessors ever dreamt.
Fewer than 10% of all veterans are military retirees. Congress does little more than pay lip service to the remaining 90%, many of whom go unacknowledged beyond gratuitous platitudes during campaigns. With this approach, those whose service resulted in debilitating injury often end up relying upon the kindness of strangers.
Although politicians frame this as a veterans' issue, it isn't. Consider that not many military veterans are retired. Next, the pension program in place is a conscription era relic the Reagan administration tried to reform. The recent aborted attempt by Republicans to hold the debt ceiling hostage leveraging military retirements failed because members of Congress know that even "reduced," this retirement system is more than generous. the assembled delegates adopted the final version of a document which began like this:
We the People of the United States, in Order to form a more perfect Union, establish Justice, insure domestic Tranquility, provide for the common defence, promote the general Welfare, and secure the Blessings of Liberty to ourselves and our Posterity, do ordain and establish this Constitution for the United States of America.
It is interesting to remember that the document which came out of the Committee on Style, chaired by Roger Sherman, had somehow left out one thing it had received, for no apparent reason. Originally offered by Charles Pinckney of SC, it was moved from the floor and unanimously adopted by the convention, the last part of the Constitution, and critically important, found at the end of Article VI:
but no religious Test shall ever be required as a Qualification to any Office or public Trust under the United States.
Please continue reading.