See below for the latest outrageous behavior by State Sen. Amanda Chase, a VA GOP candidate for governor in 2021. In this case, Harrisonburg...
Tomorrow is Chaz Nuttycombe's birthday - happy birthday! - so he'll be taking a break from his continuing, excellent analysis of Virginia General Assembly...
See below for video from two recent Democratic forums - in Orange County and in Harrisonburg, respectively. I watched some of them, and it...
Check out the following video from Breaking Through News: "Virginia U.S. Senator Tim Kaine and Sixth Congressional District Democratic Candidate Jennifer Lewis were guest...
Sen. Tim Kaine continues to barnstorm Virginia, appearing at every stop with a slew of fellow Democrats - all of whom are EAGER to...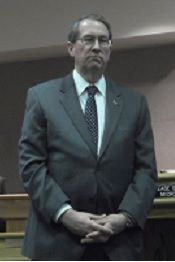 So now that Bob Goodlatte has visited the border and determined that all blame for the immigration crisis
du jour
rests squarely on President Obama's shoulders, maybe we can get to some substantive discussion. Dismissing Goodlatte's and Darrell Issa's grandstanding on its face, a well-considered, rational strategy is essential.
"Word has gotten out around the world about President Obama's lax immigration enforcement policies, and it has encouraged more individuals to come to the United States illegally, many of whom are children from Central America." - Bob Goodlatte, R-VA 6th
This is a ridiculous and simple-minded assertion designed to play on prejudice and fear. The law that codified current policy toward unaccompanied minors, the Trafficking Victims Protection Reauthorization Act (TVPRA) was enacted in 2008 and signed by President Bush. Reagan administration policies in and subsequent neglect of countries in the Central American Northern Triangle, which includes Honduras, Guatemala and El Salvador, have directly led to the highest homicide rate per capita in the world. These governments cannot contend with rising levels of violence. Internally displaced persons constitute the bulk of those displaced but increasing numbers of people are crossing state boundaries in search of safety. However, criminal gangs are transnational, meaning there is no sanctuary obtained by crossing an adjacent border.
The TVPRA requires the establishment of standards for custody, creation of more child-friendly asylum procedures, and relaxation of eligibility for Special Immigrant Juvenile Status (SIJ) visa status. These are simple internationally recognized expectations of humanitarian treatment. Do the critics believe that inhumane treatment of children for their first 72 hours or so in America will somehow discourage migration?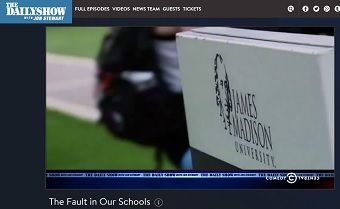 Now we have to wonder why this isn't on the JMU or, for that matter, the McAuliffe administration's radar. It's been a week now since
WHSV reported on the Sarah Butters sexual assault case
. More than 10,000 have signed the online petition for justice. Silence. Crickets chirping in Richmond.
This case is horrifying. But at least the woman has evidence...you know, video...At least this time the school cannot sweep this one under the rug...James Madison University is going to be the laughing stock of this country...WTF? Are colleges trying to incentivize sexual assault?
Okay, the U.S. Department of Education thinks there is a problem. We here at Blue Virginia think there is a problem. Over 10,000 people online think there's a problem. The student body President thinks there is a problem. A party to the investigation thinks there is a problem. But no one in those fine buildings in Harrisonburg or Richmond have the courage to come forward. Maybe they are waiting for Republicans to force their hands.
This is exactly how we handle sexual violence in America; until it's our daughters. But of course, then it's too late. Just like the response to this travesty.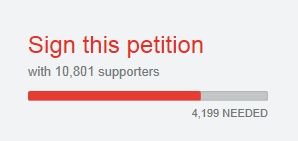 The online petition for justice in the
James Madison University sexual assault case
reached its goal of 10,000 signatures yesterday and is now headed toward 15,000. So while the school's administration did not comprehend her complaint and the McAuliffe administration has remained silent, the case is drawing ignominious attention.
The Student Government Association (SGA) President, Taylor Vollman, posted a letter to fellow students on the SGA blog two days after the news about the case was made public on WHSV. From the content of the letter the inference is that the JMU administration, fumbling with the Sarah Butters case, never made the effort to involve students in an effort to curb sexual volence on campus during the year and a half that it stalled a decision. Vollman says "we are trying to gather as much information as possible on this complex issue in order to have a holistic view of where we are and where we need to go."
Really. A "holistic" view isn't something which the JMU administration has shown itself capable of grasping. But good luck with that.
Ryan Blosser was raised in Waynesboro and a stand-out basketball player at
Fishburne Military School
who earned an athletic scholarship to play for a Division I college. That foray lasted a year, after which he began a circuitous journey to a farm in Churchville and
Project GROWS
in Verona.
People often ask me "What happened to you?" I don't look like the short-haired Fishburne basketball player that I was. - Ryan Blosser
Growing up, Blosser says, local food was Domino's pizza and a gallon of orange juice. He spent all his time at the YMCA indoors. He didn't know he was missing anything. When he went off to college he just did not like the experience. He quit. But basketball had been his entire identity. He met his future wife, Joy, and decided to move to Hawaii. It was on Oahu that his obsession with local food started.
Blosser sees his life as three woven tracks. First there is his need to engage his body somehow physically; an intellectual need, which being a college basketball player did not fulfill; and finally an emotional need. In Hawaii, the guy who had never been outside started to surf. Then he happened on a local farmer's market and he bought and fell in love with a basil plant. Finally while taking a college course on poetry he discovered the haptic poets. The basil plant became his fetishized object.
This is going to really sound really, really "woo woo," but I started to actually connect to the rhythm of the planet, not in that hippie kind of way, but in a real way where you are outside in the water and you actually feel it.
These experiences motivated him. He could grow his plant and eat it too. He could smell it, put it in his food and eat it, all without going to the store to buy it. To that point he had been living off of rice and beer; that was what the money they had bought. Then about 12 years ago, in a corner of his yard, he started an herb garden.
Any member of Congress who displays shock at the condition of Veterans Affairs (VA) is a liar or a fool. Every member of Congress receives enough constituent complaints about the Department to raise an alarm. That a member did not take enough interest in those complaints justifies their indictment.
Friday at a campaign event in Harrisonburg, Virginia's senior United States Senator fielded a question about changing the delivery of service. It was absolutely clear that Senator Warner has had his hands in this, working to help improve the Department of Veterans Affairs. That is the operative phrase: "working to help improve." He began taking action long before this current flare-up and discussed specifics.
The son of a former Marine who fought on Iwo Jima, Warner's response, clearly unrehearsed and from the heart, demonstrated his sincere, well-considered interest in and grasp of the situation. Veterans at the event who rely upon the VA for care gave testament that he has delivered for them on these issues and earned their determined support.