SPONSORED CONTENT Recently, several retailers, including Walgreens, CVS, and Target, have removed all 22-ounce bottles of Johnson & Johnson baby powder from their shelves due...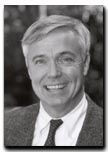 If Democrats are willing to tolerate a lobbyist as state party chairman, at least he won't be abusing elected office to feather his nest in the way Virginia House Speaker Bill Howell (R-28th) does without chagrin. Howell has lobbied for years to indemnify a corporate donor from lawsuits.
A member of the American Legislative Exchange Council (ALEC), a non-partisan, ideologically conservative, non-profit 501(c)(3) membership association of state legislators and private sector policy advocates (translate corporations), Howell has been pushing a bill that would help protect a single company (Crown Cork & Seal) from asbestos lawsuits. He has used his position and influence in an attempt to bully and maneuver the bill to passage.
Two years ago, Crown Cork spent $25,095 on four lobbyists to help get the bill passed, according to state records. Last year, it spent $84,167 on seven lobbyists. This year, they had the same seven lobbyists, though one left to work for newly elected Republican Gov. Robert F. McDonnell. - Washington Post