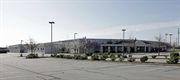 Customer service at the Virginia Department of Taxation last Friday informed: delays answering are due to high call volume; you can file free using iFile. The first is very doubtful at this time of year. The second is simply not true. Welcome to Republican stewardship of state government.
One of the brainchildren of the McDonnell administration is to find ways for government services to fund themselves. If the Department of Taxation isn't self-funding, just think how Medicaid is going to be treated. In fact, some social service organizations have been encouraged to think way out of the box. Opening going concerns competing with local businesses, like expanding Meals on Wheels delivery to new clients who can afford to pay at a premium, is not out of the question. Other ideas such as providing laundry service or catering events are also on the table.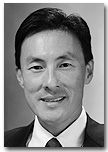 By now, many of the 90,000 Virginians who used the state website to file taxes free last year are finding out that Delegates Byron (R-Campbell), Comstock (R-Fairfax), and Keam (D-Fairfax) helped pick their pockets. Shame on them. They were craftily manipulated by those who received the advance benefit of patronage.
"It looks like we are going to be able to go home and tell people we didn't raise their taxes," state Senator Creigh Deeds (D-25th), said during a Senate floor debate over House Bill 1349 at the close of the assembly's legislative session in March. "But with this bill, we are going to tell some people they are going to have to pay more to file their taxes." from the Richmond Times Dispatch
Last session, almost unnoticed, the General Assembly in its collective wisdom decided that the cost of a service that is only required as a result of a state function should be borne twice by the taxpayers. Not only is it disappointing that so many legislators were hornswoggled by the cute initiative (messaging is everything these days), it is also alarming that they didn't understand the business case at all. The honor roll of members voting for Virginians is short enough that it is included below the fold. Not a Republican among the 16.