From the Democratic Party of Virginia Nick Freitas' Closing Message: I Voted Against Kids with Autism, and I'd Do it Again Richmond, VA — With just...
From House Majority PAC: No Excuse: New Ad in VA-07 Hits Freitas for Votes Against Kids With Autism, Background Checks for Daycare Workers House Majority PAC...
From House Majority PAC: New Ad in VA-07: Nick Freitas' Record of Protecting Special Interests Instead of Virginia's Kids with Autism House Majority PAC released a...
See below for a press release from the Democratic Party of Virginia and a new radio ad (by House Majority PAC and Brady PAC,...
From Gov. Northam's office. Governor Northam Signs Legislation Increasing Access to Health Coverage for Individuals with Autism  RICHMOND—Governor Ralph Northam has signed Senate Bill 1693, sponsored by...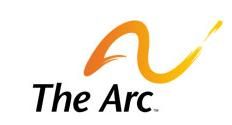 The Arc
is co-hosting a nationwide screening of the new movie
Wretches and Jabberers
on May 12,
showing at two locations in Virginia
. The film documents the global journey of two autistic men who grew up classified as retarded. They set out to change attitudes about competency.
My own experience was challenged as a student at Barton Junior High School decades ago. I didn't attend public elementary school, so I do not know what went on in the earlier grades, but at Barton, there was a segregated special education class. It was a completely separate peer group from the mainstream students. In what I recall as the 8th grade, a new student enrolled in the school. His family had moved from Alaska. From the beginning of the year he ambled over and leaned against the wall of the wing where a group of us gathered to wait for the bell, always keeping to himself. He never spoke. He never wore a jacket. I remember he had a gymnast's build and we wondered what sport he played. One of our peers was a teacher's child and one day before the new guy arrived, someone asked him why he never talked. "They tried to put him in "special ed," but his parents fought it, " he told us. "He's smart. He just won't talk." That was it and all we'd ever be told. Guys who often were cruel to special education students took an interest. From that point forward we asked him questions. It was a while, but eventually he spoke a labored sentence or two a day in response. The breakthrough for us was when he laughed at our banter.
Reading about these two men on one stop in Finland recalled those memories. Never heard the word autism when I was in junior high and don't know if that would have been this fellow's diagnosis. But these two brought him to mind.

Antti humorously declares the world divided into "Wretches" - those with limited speech - and "Jabberers" - those who can speak freely. He jokingly tells the group, "We poor wretches are better than jabberers. They don't know it yet, but we will tell it to them on Saturday [at the conference]." At the end of that conference, Antti strikes a more serious note, asking the audience to "dispel the darkness around us poor wretches. Take us for real people. Don't sideline us."
For me, this is a no miss film event.