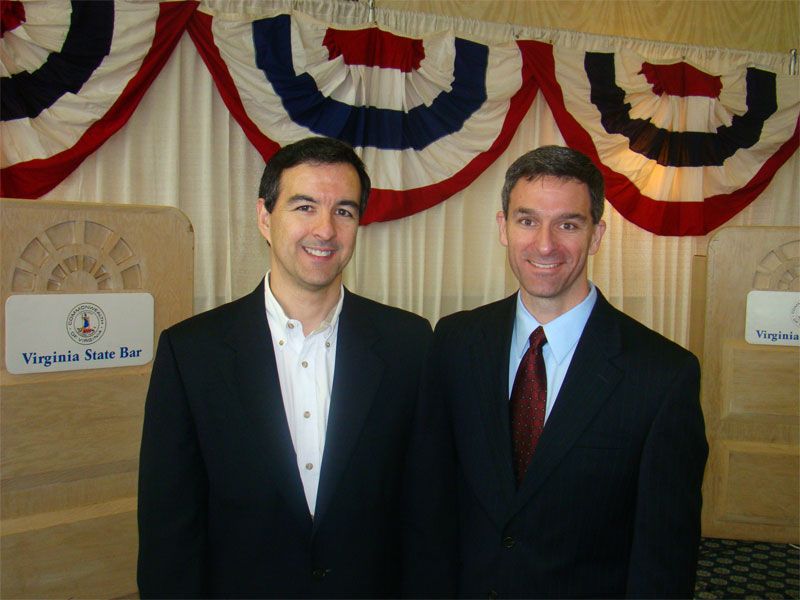 Myth plays a central role explaining the discontinuities of our experience. Ayn Rand's fundamental warning to check assumptions is often the first tenet ignored by her tea party disciples. Life by anecdote is so much more pleasant. The sky in Ben Loyola's world must be a pleasant azure.
One senses in Ben Loyola's quiet and gentle demeanor that his world view is very settled. The refined Virginia Beach Republican is an accomplished naval aviator and businessman. He's an immigrant success story. A regular at almost every Republican event in his now former district, he is most comfortable with those sharing his "conservative social values," calling himself a "Pro-Life, Pro-Family, Pro-2nd Amendment, Fiscal Conservative." It feels good to belong.
Senator Northam's opponent for the Virginia 6th isn't really running for the Virginia Senate; he is continuing his campaign for the U.S. House of Representatives. He doesn't really want to represent the 6th District; he has no substantial ties there but it was the only one handy. The filtered lens is everywhere in the candidate's life vitae and the focus isn't on the district's issues or Virginia's. There is no concern for the Chesapeake Bay, blue crabs, manufacturing and transportation on the Eastern Shore, or anything remotely essential to the constituency beyond his uncontested support of national defense. If he can find Mobjack without a GPS or even knows where it is would be a surprise. He strums the heartstrings of the tea party (and that tune plays in some parts) but at some point Loyola is going to turn and say, "Brian, we're not in Virginia Beach anymore."