From the Chris Hurst for Delegate campaign: 'No-Show Joe' Yost Doesn't Show Up for the Job: Yost's Abysmal Board Attendance Record Revealed BLACKSBURG, Va. – 'From Here...
By Josh Stanfield of Activate Virginia You've probably seen or read about the racist, misleading TV ads the Gillespie campaign has been running. You know...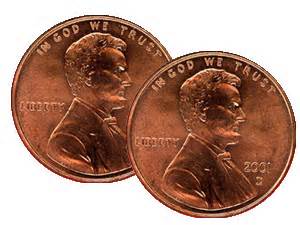 You could not find someone more supportive teachers than I. I have been one, having taught at the pre-school, high school and college levels. My husband taught for over four decades. So I have immense respect for what teachers do, how hard most of them work, compassion for those who lose ground in endless school cutbacks, and anger at the endless mind-numbing demand do "do more with less." After years and years of cuts, you cannot continue to do more with less. You especially cannot do more with less when public schools are under attack for annihilation by the likes of Bill Gates, Jeb Bush, Michele Rhee, Tony Tata and other privateers who are feeding the 1% ambition to gobble up our entire infrastructure and take over any value of a system the US taxpayers paid for. I support education with every single vote I make. I have never voted against a school bond, ever, which is probably more than some VEA members can say. I have long supported unions as well.
However, when it comes to elections, candidate choice matters. So why on earth would the VEA electioneer against its members' interests? How else to describe the completely nuts Virginia Education Association (VEA) endorsements of delegates who will never be on their side. No matter Joseph Yost's claims to the contrary, he will never be VEA's or teachers' actual supporters. His first election with no real qualifications for running, was bad enough. To endorse his reelection, well, that is in a class by itself. I submit that, in their endorsement of Joseph Yost and Nick Rush, cowardice, insanity, or utter stupidity occurred. I think the VEA was afraid to endorse the Democratic challengers in these races because they were assuming inevitability of the two un-friends of the 99%. It is getting old. For the fifth time, the third in as many days, Joseph Yost has failed to show for a candidate forum. There's more to running and serving than citing your family pedigree/geneology). Citizens have a right to be able to compare/contrast the candidates wanting to represent them. He also clearly cannot stand side-by-side with Don Langrehr and present his views.
At the same time, despite Yost's deficiencies as a candidate, amazingly, he appears to be getting cocky about his McDonnell-Howell financial (puppet) windfall. He apparently believes he owes the citizens nothing, not even the respect of showing up.
Yesterday I wrote about how this young man doesn't even understand Virginia government. But he says he is a "quick study." If so, why isn't he up to speed already then? The truth is that Joseph Yost who's barely been president of the local Young Republicans for a significant length of time, is unfit to represent the 12th District as a voting member of the House of Delegates. Let the buyer (and the voter) beware. BTW, Guess who else is missing? Take a look below the fold...
Meet the only credible candidate for the 12th District House of Delegates seat,
Don Langrehr
(see the adjacent photograph). His opponent, Joseph Yost, is out of his league. In the race to replace Democrat Jim Shuler, Democratic Blacksburg Town Councilman, Langrehr, towers over neophyte Republican (puppet) Joseph Yost, in experience, accomplishment, knowledge of the issues, understanding how government works, and grasping what government can and cannot do.
Yost apparently realizes he's in over his head, so last night he was a no-show at a candidate forum, AGAIN.
At what point should he just acknowledge he cannot cut it and resign from the race? And why are Republicans endorsing and heavily funding a nobody so the nobody can learn politics in House of Delegates. Please do not insult the voters!
Two-term Blacksburg Town Councilman, Don Langrehr, is a superb candidate, who is experienced, genuine, and eloquent. Jim Shuler has said Langrehr has a record of honesty, transparency and accountability. Langrehr has also been endorsed by Senator Jim Webb, Senator Mark Warner, and former Governor Tim Kaine. He's been endorsed by the Sierra Club and labor organizations (LiUNA and VEA) as well.
A Radford University Professor, Blacksburg resident, and member of Town Council, Langrehr has worked with the progressive team on Council to bring good-paying middle class jobs to our town--hundreds of them and tens of millions in development dollars. What's most impressive is that Don and the progressive majority on council work to retain the character of the town and maintain and improve the environmental quality --all the while growing jobs via smart growth. Republicans would have you believe it cannot be done, that growth and caring about the community in which the jobs are cultivated are mutually exclusive. They have not watched what is happening in Blacksburg, which CNN and Forbes have said is one of the best small towns in the nation to start a business.