 When the neocons planned out the Bush Iraqi adventure the wave of popular sentiment toward the military arising from the first Gulf War had crested and begun to ebb. The undertow was Viet Nam. Somehow they had to make their war invulnerable to criticism. They found a shield: the troops.
Psychological operations directed against the people of the United States are not lawful. But the propaganda was so subtly crafted that the constant mantra, "Support the Troops," was never recognized for the actual message being delivered. The Iraq War was unassailable because to criticize the war was to criticize the troops. Then an unlikely propaganda ally gave the neocons 9/11. Politicians feared airing questions that begged to be asked. The military and veteran bandwagon took on a life of its own. There was no support for mass demonstrations against the war. Senior officers could take bribes and give girlfriends classified documents without indignation from our elected representatives. Support the Troops. What a contrast to the Viet Nam era. But in the end, how much support is there: compare the spending on veterans' programs to that on the continuing operations in Iraq and Afghanistan.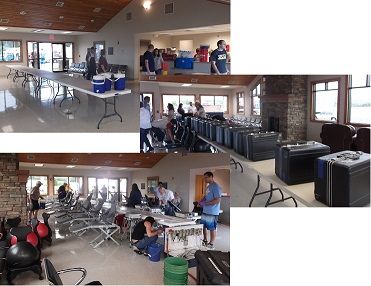 There's always a story behind the story and sometimes one belies the other.
Remote Area Medical (RAM)
is a godsend; make no mistake about it. But like any private sector organization, the transparency or accountability we demand from government is not always evident. Today's "conservatives" would never acknowledge that.
Watching and taking part in the transformation of a rural air terminal into expeditionary specialty clinics, dental and vision, is not an immersion in military precision. It almost can't be when much of the labor is borrowed. The effort resulting when organization is flattened results in stove-piping. The raw volunteers care about pitching in and recognize the limits of their ability to contribute to technical assembly of the equipment. There are enough seasoned volunteers that as long as the boxes and bags are lined up at their assigned places, they can readily and efficiently assemble and order materials; in their areas. The lack of organization and efficiency among the unguided volunteers is more than compensated for by their numbers and camaraderie. From pitching tents (probably the most organized effort), to setting up tables and chairs, to moving crates and boxes, the unbridled activity ends in mission accomplishment.
This is at the tactical delivery end. Strategically there is always another view that is masked by the appearance if not the reality of good intentions. My father had no time for the American Red Cross. After raging battles on isolated Pacific islands during World War II, the Red Cross sold donuts to the Marines and sailors ashore; the Salvation Army was there handing out goods gratis. Guess which organization he favored. My wife cannot turn down a request for a donation from Saint Jude's in Memphis despite having no clue who Danny Thomas was; it's those children. On the other hand, when I see anyone collecting donations to benefit our military service members or veterans, I challenge their credentials on the spot. I wasn't as discerning with RAM until I saw the DC-47 (a WWII DC-3 configuration) touch down in Lee County. After all, RAM had been endorsed via association by both of Virginia's United States Senators, our current Governor, and General Assembly members from both sides of the aisle.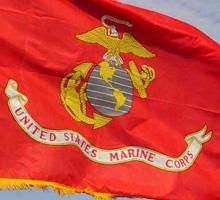 The
Virginian Pilot article
about Ken Cuccinelli's military service is at the same time a cheap shot and of no significance other than to point out both Julian Walker and Ken should check their facts before going public. The sadder part is that this opens Walker's veracity to criticism.
The real story here: shoddy use of facts by both parties. This has become a common theme regarding all reporting about the military. In my lifetime public perceptions of the military and veterans have swung from the post-Vietnam low point of near-disdain to the post-First Gulf War ascendency to near iconic perfection. While the perception is headed back toward the more accurate middle, the status as a veteran retains its luster...for now.
Maybe that is what Ken was reaching for when he allowed reference to his military service as part of his life vitae. But that invited scrutiny of the story he wove. Unfortunately, when filling the voids in this story, Julian Walker (who very well may have been fished this fable and is now regretting the regard he conferred a veteran and attorney) did not effectively fact check. Or, maybe he tried to contact someone like David Ashe, a reserve Marine Corps Judge Advocate and local Virginia Beach attorney and Ashe deferred. (I would call David, but I choose not to put him on the spot.)
You can read below the fold for the why, but in the end, I assure you that both Cuccinelli and Walker stretched the facts for their own purposes. It reflects more on Cuccinelli who has demonstrated time and again he sees the world through a self-serving lens yet claims to deserve our trust. But, shame on Julian Walker and the Pilot just the same.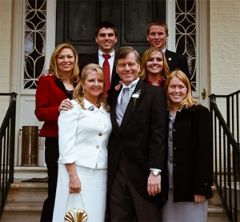 Let's make it easy for the grand jury. When you file a fraudulent expense claim, it is fraud. And when you receive compensation that you do not report on your taxes, it is tax fraud. Then when you file with your spouse, your spouse abets the fraud, Bob.
Governor McDonnell cannot credibly claim ignorance on the expense claims. He proudly advertises he is a veteran and his service continued until rather recently. Military personnel submit travel claims for reimbursement and during that drill, the definitions and implications of a fraudulent claim are clear to everyone. Then maybe the Feds should be investigating his military travel claims too. Maybe he "regularly" claimed an enema or whatever that bowel cleansing treatment was on those submissions. Regardless, he owes taxes on those false claims.
But that really is just minor compared to the potentially felonious fraud that the gift from Jonnie R. Williams represents. Sadly, Bob may have implicated his daughter Cailin too. You see, the presumption in the tax code is that any gift is taxable. There are reasonable exceptions that are outlined below the fold. This is all designed to prevent bribery and influence peddling from going unpunished.
There are really three circumstances affecting the status of the catering payment by Jonnie (I hope I can call you Jonnie):
Jonnie paid a bill for Bob McDonnell covering catering for Cailin's wedding in a quid pro quo arrangement that Bob must declare as income
Jonnie paid a bill for Cailin nee McDonnell covering catering for Cailin's wedding in a quid pro quo arrangement that Cailin must declare as income
Jonnie filed a federal gift tax return declaring a gift to either Bob or Cailin; basically attesting that there is no quid pro quo arrangement
Show us those tax returns and the dates they were filed.