Home
Tags
Executive Branch
Tag: Executive Branch
by Bert Berlin Having recently fought a war to free themselves from King George III, the drafters of the U.S. Constitution were quite aware that...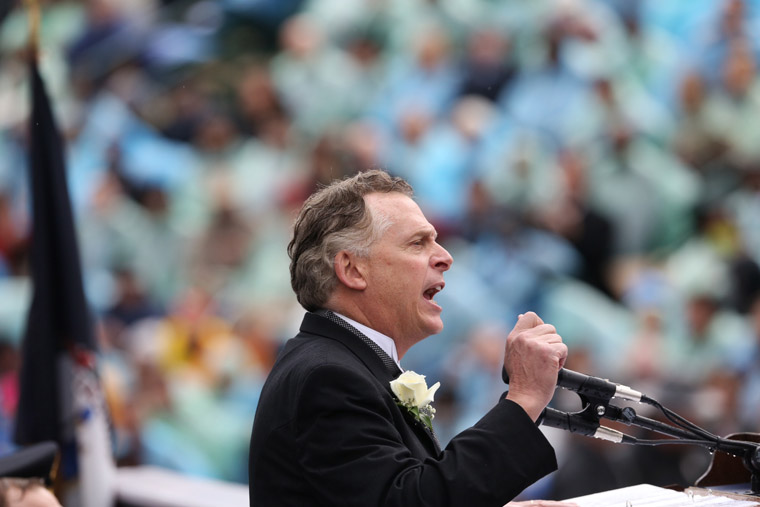 Now-Governor Terry McAuliffe's "sweeping" executive order that prohibits gifts above $100 on members of the executive branch may have set the tone for the governor's first day in office, but it also raised the expectations of those who see McAuliffe as Virginia's best chance of restoring the balance of political influence between the average citizen of Virginia and moneyed businesses and individuals.
McAuliffe's first day of governor of Virginia not only highlighted McAuliffe's vision for the commonwealth over the next four years, it also reminded Virginians of the scandals and controversy that engulfed the previous governor's final year in office. No executive administration in recent Virginia history made the contrast between the influence of moneyed groups relative to the average Virginian more stark than that of the McDonnell administration.
As one example, Gov. Bob McDonnell seemed to do everything he could to undermine the concerns voiced by Virginians over the issue of uranium mining, going so far as to exclude citizens groups from the Uranium Working Group while inviting Virginia Uranium, Inc. (VUI) lobbyist. Were it not for the adamant protests of citizens groups, it is highly likely that McDonnell would have asked for a regulatory framework to be written regarding uranium mining and milling before the moratorium was lifted, something the former governor's friends at VUI would have appreciated.