by Lowell Here are a few national and Virginia news headlines, political and otherwise, for Wednesday, July 3.  Europe's Extreme Heat Wave Had Climate Change...
Tomorrow is Chaz Nuttycombe's birthday - happy birthday! - so he'll be taking a break from his continuing, excellent analysis of Virginia General Assembly...
The Richmond Times-Dispatch reported yesterday on what appears to be a classic case of the "Virginia Way" - the cozy, cronyist, pay-to-play, opaque, "legally corrupt"...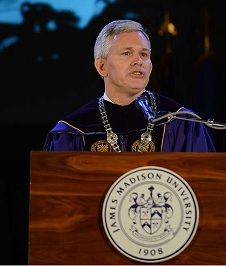 This morning
the Governor will visit a farm
just south of the James Madison University (JMU) campus. While farming best practices are admirable, the safety of students on campus, neglected by the JMU administration in Sarah Butters' sexual assault case, screams for immediate attention. President Alger deserves a wakeup call.
On Alger's campus a student may participate in a gang sexual assault of a fellow student, videotape it, publish it on the internet, be accused by the victim then escape any substantive punishment. Following the revelations about JMU's bumbling enforcement of its own sexual assault policies, the University President, Jonathan R. Alger, withdrew to his comfort zone: acting as his own lawyer rather than campus leader. What was his reaction to McAuliffe's formation of a task force to combat sexual violence at Virginia colleges?

"For all of us, this is a time to come together, to share best practices, to make clear that we all take this issue very seriously," said Jonathan R. Alger, president of James Madison University. He said the freshmen now gathering at the school in Harrisonburg are getting the message that they must not be bystanders to sexual assault. - Washington Post
Best practices? Seriously? The message?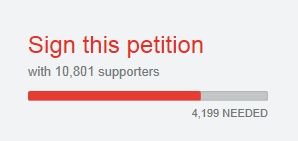 The online petition for justice in the
James Madison University sexual assault case
reached its goal of 10,000 signatures yesterday and is now headed toward 15,000. So while the school's administration did not comprehend her complaint and the McAuliffe administration has remained silent, the case is drawing ignominious attention.
The Student Government Association (SGA) President, Taylor Vollman, posted a letter to fellow students on the SGA blog two days after the news about the case was made public on WHSV. From the content of the letter the inference is that the JMU administration, fumbling with the Sarah Butters case, never made the effort to involve students in an effort to curb sexual volence on campus during the year and a half that it stalled a decision. Vollman says "we are trying to gather as much information as possible on this complex issue in order to have a holistic view of where we are and where we need to go."
Really. A "holistic" view isn't something which the JMU administration has shown itself capable of grasping. But good luck with that.