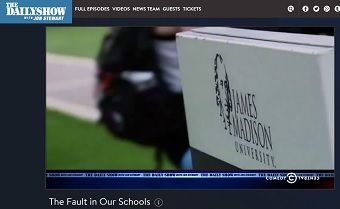 Now we have to wonder why this isn't on the JMU or, for that matter, the McAuliffe administration's radar. It's been a week now since
WHSV reported on the Sarah Butters sexual assault case
. More than 10,000 have signed the online petition for justice. Silence. Crickets chirping in Richmond.
This case is horrifying. But at least the woman has evidence...you know, video...At least this time the school cannot sweep this one under the rug...James Madison University is going to be the laughing stock of this country...WTF? Are colleges trying to incentivize sexual assault?
Okay, the U.S. Department of Education thinks there is a problem. We here at Blue Virginia think there is a problem. Over 10,000 people online think there's a problem. The student body President thinks there is a problem. A party to the investigation thinks there is a problem. But no one in those fine buildings in Harrisonburg or Richmond have the courage to come forward. Maybe they are waiting for Republicans to force their hands.
This is exactly how we handle sexual violence in America; until it's our daughters. But of course, then it's too late. Just like the response to this travesty.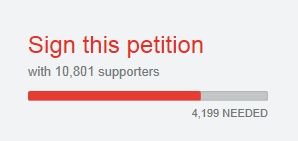 The online petition for justice in the
James Madison University sexual assault case
reached its goal of 10,000 signatures yesterday and is now headed toward 15,000. So while the school's administration did not comprehend her complaint and the McAuliffe administration has remained silent, the case is drawing ignominious attention.
The Student Government Association (SGA) President, Taylor Vollman, posted a letter to fellow students on the SGA blog two days after the news about the case was made public on WHSV. From the content of the letter the inference is that the JMU administration, fumbling with the Sarah Butters case, never made the effort to involve students in an effort to curb sexual volence on campus during the year and a half that it stalled a decision. Vollman says "we are trying to gather as much information as possible on this complex issue in order to have a holistic view of where we are and where we need to go."
Really. A "holistic" view isn't something which the JMU administration has shown itself capable of grasping. But good luck with that.