Home
Tags
Charter schools
Tag: Charter schools
by Prince William County teacher Atif Qarni and Prince William County School Board member Justin Wilk A few days ago, the Virginia House of Delegates...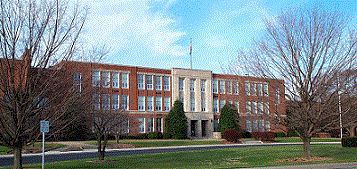 The fellas who brought you war without end and the collapse of the financial sector have turned their attention to another low hanging fruit in our common yard: education. You'll recognize some of the names. You'd best understand the financial gains that drive their proposals for "innovation."
They're focusing on another public function from which they can leech vitality and life and a lot of public dollars. Make no mistake, these "reformists" see a fattened cash cow. And Virginia's agents for change, state Senator Bill Stanley (R-20th) and Delegate Tag Greason (R-32nd), have spent exactly zero days as school district employees. Their common experience surrounds real or imagined sex offenses. Quite the dynamic duo; pimping for privatization and the rape of the commons.
The template for this offensive is thoroughly dissected by Bruce Baker in his Dismantling Public Accountability & Transparency in the Name of Accountability & Transparency? In part:

Expansion of charter schools, coupled with multiple charter authorizers (including private entities) and minimized charter regulation
Adoption of tuition tax credit programs providing individuals and corporations the option to forgo paying a portion of taxes by contributing that amount to ... privately governed/managed schools.
Parent trigger policies that permit a simple majority of parents ... to mandate that the local board of education displace the entire staff of the school ... turning over governance and management of school's operations (and physical/capital assets?) to a private management company ...
The bills patroned by Stanley (
SB 1207
) and Greason (
HB 1999
) facilitate the means to the death penalty envisioned by the third strategy, providing the cover to shutter public schools. It is a "grading system" for school performance. It is right out of the playbook of the
Foundation for Excellence in Education and a group Jeb Bush set up called Chiefs for Change
working with public officials in states to write education laws that could benefit some of its corporate funders.
...working with public officials in states
: Stanley and Greason are evidently dancing to the tune of interests outside Virginia. Neither of them invented this on his own.
With the fights over high-profile, controversial bills related to reproductive rights laws in the General Assembly last year, a number of other seismic bills slipped through the media coverage cracks. On the education front, a bill allowing for tax credits to be granted to individuals giving scholarship donations to private schools passed through relatively easily and is expected to pass state constitutional muster. What this means, ultimately, is that tax dollars normally received into the general fund for public education will now be diverted to private schools that have more discriminatory leeway. It is expected that this controversial policy will survive legal challenges.
Much has been made in the coverage of education issues nationally of the so-called "Education Reform" movement. It's taken many forms, from the carrot-stick approach of the Obama/Arne Duncan-favored "Race to the Top," to a straight-up, market-based voucher program, such as the one passed in the state of Louisiana last year where the per pupil funding follows the pupil to any public or private school. All of these plans claim to have the student at the center of any reforms. Neither really gives much say to the teachers, or parents who want their students to have the best teachers rather than the smartest sounding business plan. In both cases, the less power the teacher has, the better. While vouchers place teachers at the whim of market forces while also allowing for taxpayer-funded vouchers to be spent on religious education (as the Virginia bill is expected to do and the Louisiana bill did to wacky extremes), "Race to the Top" has quietly imposed upon school systems a number of controversial classroom "innovations," including more high-stakes testing (despite the President's own admonishment of "teaching to the test"), the expansion of privately-run charter schools (who are in turn given low oversight of their activities, and have proven to be no better, if not worse than public schools), online schools (many of which, while attractive to technophiles and pitched as good options for students who have an attention deficit, are ineffective at best), and merit pay programs that demand job instability for teachers in exchange for school funding.
I am a teacher. You know, one of those about whom you and your Secretary of Education say are so important to our young people. If only I - and thousands, perhaps millions of other teachers - could believe those words.
There are things your administration has done that we respect, at least most of us. The American Reinvestment and Recovery Act meant large numbers of teachers and other public employees did not lose their jobs. Under ARRA, for the first time ever the Federal government for two years just about met its commitment to provide 40% of the average additional costs imposed by the Individuals with Disabilities Education Act. There was also the $10 billion in funds to support local government employment that also save some jobs. We acknowledge these things.
If only the policies your administration advocates were similarly supportive of teachers and what we see as the best interest of our students.
There are words - Secretary Duncan saying to Roland Martin of NBC
The best thing that happened to the education system in New Orleans was Hurricane Katrina.
and the Secretary and you approving of the firing of all the teachers at Central Falls High School in Rhode Island. Things like these do not give us confidence that your administration has the best interest of students at heart, and give us great pause in thinking that you really care about teachers.
Would these were our only concerns.
Over at the
Dixie Pig blog
, Del. Scott Surovell asks, "Do charter schools really work?" If you listen to politicians like Gov. Bob McDonnell, former President George W. Bush, former President Bill Clinton, and current President Barack Obama, the answer is "yes." The answer is also "yes" if you listen to the
Washington Post editorial board
, which argued last fall that opponents of charter schools "can't claim any longer that these non-traditional public schools don't succeed." So, the debate is settled? The rush should be on to crank up charter schools all over America?
Hold on there, not so fast, whippersnappers! As today's New York Times writes:

But for all their support and cultural cachet, the majority of the 5,000 or so charter schools nationwide appear to be no better, and in many cases worse, than local public schools when measured by achievement on standardized tests, according to experts citing years of research. Last year one of the most comprehensive studies, by researchers from Stanford University, found that fewer than one-fifth of charter schools nationally offered a better education than comparable local schools, almost half offered an equivalent education and more than a third, 37 percent, were "significantly worse."

Although "charter schools have become a rallying cry for education reformers," the report, by the Center for Research on Education Outcomes, warned, "this study reveals in unmistakable terms that, in the aggregate, charter students are not faring as well" as students in traditional schools.
Just to reiterate: 37% of students do worse and fewer than 20% of students do better in charter schools. If true, and there's no particular reason to believe this study is flawed, that would certainly make me less enthused about this idea.
But wait, it gets worse. As Del. Surovell points out, charter schools also "do not do anything to reduce school expenditures," they promote the "idea that a child's future is the function of a lottery," and they "dilute interest in and support for local schools in our public school system." Again, none of this sounds in any way appealing. So why the big push for charter schools by politicians on both left and right? Thoughts?