Home
Tags
Virginia Constitution
Tag: Virginia Constitution
by Andy Schmookler On Blue Virginia, there have been several articles (see here, here, here, here and here) explaining the important reasons why the Virginia...
By Josh Stanfield of Activate Virginia On Wednesday we witnessed a historic session, under pandemic circumstances, during which legislators considered Governor Northam's actions on various...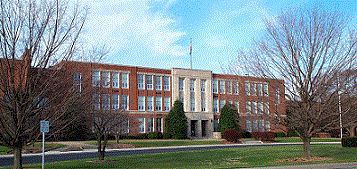 It isn't a formal proposal just yet, but it could move that direction at the September Legislative Advocacy Conference of the
Virginia School Board Association
(VBSA). Under the radar, school board members are questioning whether the Virginia Constitution allows the legislature to grant tax authority to school districts.
In a number of conversations that began during the McDonnell administration's efforts to strangle the budget in order to boast fiscal austerity and have intensified as the effects have manifest, school board members across the Virginia have floated concepts of revenue generation to meet shortfalls that are starving maintenance and operational funding. Because there is no standard for engineering studies and no requirement to maintain a maintenance reserve, there is no practical measure of unfunded liabilities. In the short run, that masks the accumulating real deficit.