Home
Tags
Albemarle County
Tag: Albemarle County
by Kellen Squire Ahhh, the first day of fall in Virginia. You would have been hard pressed to know that, according to the calendar, fall...
At the 2019 VA Women's Summit on Friday evening, we got to hear from several leading Virginia Commonwealth's Attorney candidates, as well as from...
Looking at Virginia's 100 House of Delegates districts, they range from "bright-red" Republican to "deep-blue" Democratic and everything in between. One of the deepest-blue...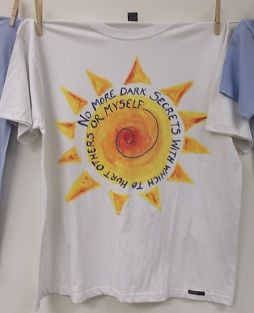 We often view others as reflections of ourselves; casting the world we perceive using a mold shaped by limited experience. We shake our heads at outcomes that make no sense in our personal universe and carry on. This perspective arms those, like Jesse Matthew, who, unlike most, would do harm.
In 1999, then Delegate Toddy Puller (D) patroned a bill that established the authority for local jurisdiction review boards empowered to look into fatalities arising from what was then termed domestic violence but is now more broadly designated Intimate Partner Violence (IPV). And while the acts of which Jesse Matthew are accused would not fall under the authority of these boards, the revelations about the circumstances surrounding and those involved in cases like these shed light on how serial offenders are enabled. They speak to the nature of human behavior. One such board, the Monticello Area Domestic Violence Fatality Review Team, recently released its first report.
The product of the review, a fuller context of circumstances leading to fatalities, serves a completely different purpose than that of the justice system. The purpose of fatality review is to determine where in the system something may have gone wrong or whether there is some deficiency that can be remedied to improve services. And instead of shaking heads, this should lead to slapping foreheads, better public policy, and broader perspective.
"...the review reinforces the importance...you actually see...it is when she leaves the relationship that those resources really need to be put in place to keep her safe. It was really an eye-opening time for me, even though I work in this every day...our goal out of having the report is to start generating talk...this is in our community, here is the raw data, here's numbers and this is what we can work from." - Robin Hoover, Co-Chair, Monticello Area Domestic Violence Fatality Review Team and Legal Advocate and Outreach Counselor at Shelter.
There is no fine method of painting the landscape of abusive relationships. The rough outline will begin here with those that result in death; the extreme, you may conclude. In my view, that is inaccurate. Tortuous relationships that carry on indeterminately have far greater collateral damage and are more likely to perpetuate.
Last Friday I traced the route Hannah Graham took to the place she was discovered, curious to know, among other things, how long the drive had taken. I also wondered if a former residence of Matthew's along the route that hadn't been mentioned in the news had been searched.
My interest in any of this is part of a broader curiosity about the relationship between power and behavior that began with an attempt to better understand how sexual harassment, abuse, assault, and rape should be approached by the military leadership. I am certain that the initiatives taken to curb these issues in the military are aimed at the wrong targets and will falter. But I digress. October has been National Bullying Prevention Month. There was an eye-opening, at least for me, and gut wrenching series of presentations at the Charlottesville Shelter for Help in Emergency. And though Hannah Graham was not a known acquaintance of her alleged assailant, the motivations and social skills of this sort of assailant are strikingly similar. It is really their signatures that distinguish them. They are rarely insane, by the way.
Though I am not a psychiatrist or sociologist, I am going to dare to discuss the social pathology involved in behaviors that probably should not always be stove piped into various categories like bullying, domestic abuse, intimate partner abuse, elder abuse, child abuse, hazing, rape, murder, etc. You may recall that when Hannah Graham went missing, I suggested that she would not have been her assailant's only victim. What I have come to recognize through a lot of study recommended by old friends who are experts is that these are varying manifestations of power and most of those who wield power in those ways do not perceptibly look or act differently from you or I unless they are among peers or bystanders under their influence. Their "success" is shaped by knowing what others perceive as right or wrong and only acting wrong in the presence of their victims or reliable bystanders. Often they count on their victims' and any witnesses' shame to provide leverage that avoids consequences for their actions.
So, before I go below the fold, I want to repeat what I know is easier for me to say than for others to do: if you are or know a victim of any of these trespasses, report, report, report...do not stand by, get help; help others.