Yep, neo-Confederate bigot Corey Stewart is most definitely a Virginia Republican through and through! Any comments Ed Gillespie? John Whitbeck?
Shad Planking was a disappointment yesterday for any of a number of reasons. Leading up to the event, the sponsors failed to stem years of cumulative attendee alienation. Responding to criticism of extremism among participants, the Ruritans alienated the other half. Ken Cuccinelli's keynote was as flat as the shad.
What was clear was that the bluster of Tea Party insurgents and in-your-face Confederate flag-waving misfits in recent years put off a large portion of the politically motivated who came for a more civil kind of camaraderie. The Ruritan Club's charitable efforts to raise money for local causes was wounded by this turn of events. Make no mistake, this was a self-inflicted wound.

Ruritan officials took issue with Mo Elleithee's assessment that the event has outlived its relevance, claiming it will live on another 65 years. Apparently the fact that the proceeds go to charity is supposed to excuse the inhospitable behavior that has been tolerated too long.
As anyone who has attended regularly knows, when the dinner bell rings there is always a rush to get in line for the featured meal. But a crowd that was less than 60% of last year's was underwhelming. As a measure of success, the meal became a no wait, all you can eat event, there was so much remaining to be consumed.
Last month, passing through Memphis, I read Sunday morning's
The Commercial Appeal
. Striking was how well in a single issue it gave a sense of the city and its people, something uncommon in a Virginia newspaper. And one column caught my particular attention; it reminded me about Shad Planking.
I really don't care if anyone takes this personally. In fact, if they do, then maybe there is reason. In that Memphis paper, Wendi Thomas wrote of a coming storm: the Ku Klux Klan's Easter weekend appearance in Shelby County. Like a lot of single issue voting blocs, this group had seized upon an insult to a founding father, Nathan Bedford Forrest, whose name had been removed by the city council from a Memphis park (where he rests today).
"Because nothing says Valentine's like venom toward people of color, gays, Jews, immigrants and Catholics, on February 14, the Loyal White Knights of the KKK applied for a permit to rally outside the county courthouse." - Wendi Thomas in The Commercial Appeal
The position that I found relevant to the Shad Planking was Thomas's common sense appeal to ignore the fools; enjoy the weekend with friends and family instead. And it is pleasing to see that the same spirit has caused
Democrats to blow off this year's version
of the once relevant event that has completely lost its gravitas, becoming a carnival side show appealing only the gullible. Its effects are contained by its isolation and I don't mean geographical. Turns out that like the rally in Memphis this event is a tempest in a teapot.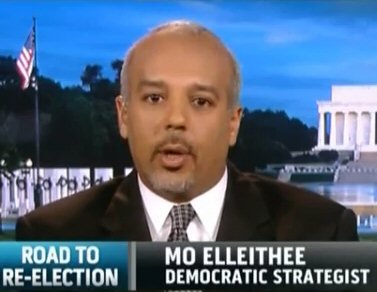 The following memo by Mo Elleithee lays out the state of the U.S. Senate race following Del. "Sideshow" Bob Marshall's entry into the Republican primary field. In sum, heat up some popcorn and grab a comfy chair, because this is going to be fun to watch! :)
MEMO: STATE OF THE RACE

TO: Interested Parties
FROM: Mo Elleithee, Kaine for Virginia Senior Advisor
DATE: January 17, 2012
RE: State of the Race

Virginians turned their attention last week to the start of the General Assembly session and, yesterday, one of that body's members made a big splash by announcing his candidacy for the U.S. Senate. If there's anything that's certain about Bob Marshall's entry into the race, it's this - those Republican primary debates that George Allen has already agreed to just got a whole lot more interesting.

Here are three things we believe Virginians can expect with Marshall now challenging Allen as he runs for reelection to the U.S. Senate

1. Expect George Allen to pander even more to the Tea Party.

Marshall's entry into the race confirms what political observers have been saying for months: Despite constant pandering, George Allen has failed to capture the energy and support of the Tea Party in his bid for reelection. Allen's failure comes despite a consistent effort to parrot the Tea Party on nearly every issue, calling himself the "original tea partier," appearing at numerous Tea Party-sponsored events, and rolling out endorsements from a Tea Party coalition his campaign invented, only to have to walk-back some of his supposed Tea Party support. For months, Allen has bent over backward to pander to the Tea Party as he campaigns for reelection, despite his own record on fiscal issues: Dr. Bob Holsworth
laid to rest this Tip O'Neill wisdom during a presentation at the annual gathering of Virginia Democrats yesterday. Bob McDonnell's Chairman of the
Bipartisan Redistricting Commission
talked a little about the political environment in Virginia. It will mean much for the future of American politics.
Dr. Holsworth has been struck by the volatility in the last three national elections (2006, 2008, 2010). He characterizes them as wave elections where Democrats ran the table in the Senate in 2006, had the Obama wave in 2008, then in 2009, 2010 there were counter-waves that have been fairly dramatic. Virginia seemed to flow with the national tide. 19 state legislatures changed hands this past election. Holsworth says that this is a reflection of the nationalization of politics. This, he argues, means that the Tip O'Neill maxim can rest in peace. Though there remains some truth to that, it is no longer an extraordinarily good explanation of trends.
40% of the people who voted this past November say that they voted to send a message to President Obama. All of the Democrats found out that they had running mates in Harry Reid and Nancy Pelosi.
Members of the Northern Virginia Democratic Business Council heard Mo Elleithee and Michael Gehrke give an analysis of the recent election at their monthly breakfast at the Fairview Marriott on Friday, 12 November. Mo, known to Virginia Democrats from the gubernatorial campaigns of Mark Warner and Tim Kaine, and now with Hilltop Public Solutions, described the voting on 2 November as a "change election." The top issue, he said, was obviously the bad economy, for which voters blamed first Wall Street, second former President Bush, and only third Obama---- but they did blame Obama and the Democrats for not doing enough to fix it. Democrats failed to explain what they and Obama were trying to do. According to Mo, the anti-establishment, anti-Washington sentiment is real; Americans are deeply frustrated with their government, which explains the rise of the Tea Party. I've got to agree with Democratic political strategist Mo Elleithee, who's worked for many high-profile (winning and losing) Virginia candidates over the past decade, who
writes on his Facebook page
:
"FL Republicans nominate for Governor a corrupt health care CEO that defrauded taxpayers. Thank you Tea Party!"
Also, check out the news from Alaska, where "Tea Party" candidate Joe Miller is on the verge of achieving a huge victory over incumbent Sen. Lisa Murkowski. If Miller wins, the Republicans will have as their U.S. Senate nominee who says man-made "global warming" (he puts it in quotes) "may not even exist." Also, Miller doesn't believe that federal unemployment insurance is "constitutionally authorized." He wants to privatize Social Security. He's against abortion even in cases of rape or incest. In other words, he's Alaska's version of our Attorney General, Ken Kookinelli.
The question is whether Miller (assuming he holds on and wins) is electable or not, but certainly he's got to be a weaker general election candidate than more "mainstream" Republican (and incumbent) Lisa Murkowski, right? Let's hope so, and let's also hope that Democratic nominee Scott McAdams can take advantage of Miller's lunacy. But for now, both in Florida and Alaska, let's join Mo Elleithee and say, "thank you Tea Party!" :)
P.S. It's interesting that, on the Democratic side last night, most "establishment" candidates and incumbents appear to have won, while on the Republican side, it's a different story. Perhaps the "anti-incumbent wave," such as there is one out there this year, is strictly a phenomenon of the right?
As you may know, long-time Virginia political strategist Mo Elleithee is
now a senior advisor
to D.C. mayoral candidate Vincent Gray, running against Mayor Adrian Fenty in the Democratic primary on September 14. The question is, can Mo et al. defeat what
Washington City Paper's "Loose Lips"
calls the "spectacularly dysfunctional" Fenty press operation?
LL wouldn't normally bore his readers with tales of spokesperson shenanigans. But Fenty is facing the very real possibility that in two months he'll lose the Democratic primary to D.C. Council Chairman Vincent Gray. And many of his troubles involve what political operatives call "atmospherics"-the very stuff a PR professional is supposed to manage.

In the Fenty administration, though, the paid PR professionals are AWOL. Instead, the mayor has let his very own Samwise Gamgee, D.C. Attorney General Peter Nickles, become the de facto spokesman. "I cringe every time he opens his fucking mouth," said one Fenty pal, who spoke on condition of anonymity for, well, obvious reasons.
Look, I know that Mo - who I named the
second most significant Democratic campaign person
of the past decade - has been on a bit of a rough streak recently, with losses by his clients Hillary Clinton in 2008, Terry McAuliffe, Creigh Deeds and Jody Wagner in 2009. On the other hand, Mo won some big ones - Mark Warner '01, Tim Kaine '05 - a few years back, and is due for a win at this point [UPDATE: apparently, Mo also helped elect Tom Udall to the Senate in 2008 as well]. Of course, it's never easy unseating an incumbent, but Adrian Fenty has alienated an awful lot of people with his arrogant, aloof leadership style. And now, he's running what Loose Lips describes as an utterly incompetent campaign for reelection. I don't know about you, but I'm putting my money on a big "W" for Mo in this one!
I hear that famed (Warner, Kaine, Miller, Wagner, McAuliffe, Deeds) Virginia communications strategist Mo Elleithee is now in Connecticut, having ridden to Richard Blumenthal's rescue in the last day or so. Check out these
tweets by Elleithee
.
*"Is the New York Times giving Blumenthal a RAW deal? http://shar.es/mCCZM "
*"Correct link. AP BREAKING NEWS: (SAME) Video shows Blumenthal correctly stating service http://tinyurl.com/3xgg3gz "
*"Hartford Courant: Blumenthal and Vietnam, the director's cut http://bit.ly/cQMBWG "
Mo also tells me that "the CT press are rallying behind him for the most part." In addition, it looks like the leading CT pro-Democratic blog is supporting Blumenthal and criticizing the "journalism" in this situation.
My view is that Blumenthal has been a superb Attorney General and should be a no-brainer for U.S. Senate, but also that embellishing his Vietnam War record - or, lack thereof - is not good at all. If it's just one instance, taken out of context, then it's probably not a huge problem politically. On the other hand, if it's part of a pattern of "misstatements," then it could (and probably should) end his candidacy. We'll see, but for now, it seems like the NY Times is the one with egg on its face a lot more than Blumenthal.
P.S. Whatever Blumenthal said, it's still a gazillion times less insane than the crap Ken Kook-inelli has been spewing almost every day since he's been in office.
UPDATE: Fox's Neil Cavuto argues that everyone should "cut Connecticut Attorney General Richard Blumenthal a break." According to Cavuto, Republicans should "[g]et him on issues that matter, for God's sake; not nonsense like this that does not."