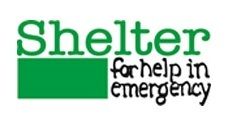 Yesterday,
Governor McAuliffe
and
Attorney General Herring
emphasized their commitment to taking guns out of the hands of dangerous domestic abusers. Delegate Scott Lingamfelter (R-Prince William County) immediately defended the rights of these violent offenders to bear arms. This underlines the importance of shelters. Reach out to yours this month.
Again this year, Charlottesville's Shelter for Help in Emergency will hold a free and open to the public Brown Bag Lunch Series at its Community Outreach Center. These presentations serve to highlight and reveal specific issues faced by domestic violence victims and their children. This year's sessions:
Wednesday, October 7th: Teen Dating Violence in LGBTQ Relationships
Wednesday, October 14th: Domestic Violence and Child Abuse
Wednesday, October 21st: When Domestic Violence and Homelessness Meet
Wednesday, October 28th: Telling their Story: A Survivor's Panel
Contact your local shelter to find out about events where you can show support for their service to the community and for the Governor's and Attorney General's efforts to protect the lives of victims after they escape their abusers. Invite your members of the General Assembly to attend. Donate if you can. I was excited when I first decided to take an extended vacation the two weeks leading up to Labor Day. Time to get out of the swampy Mid-Atlantic summer heat of August and flee to cooler climates.
Then I realized that the weeks coincided with the run-up for the September 1st deadline the court had set for Congressional redistricting. Perhaps the General Assembly would be working on an 11th hour compromise?
Nope. Early in the special session my fears were put to rest as the Republicans tried to jam everything and forced Democrats to adjourn. Redistricting would occur in September after I was back from vacation.
Then Mark Herring announces that he will be running for reelection as the Commonwealth's Attorney General! It's a good thing I kept my phone on so I could get the texts from friends back in the Commonwealth while on vacation!
A few thoughts.
1. Announcing before this fall's elections ensures that the narrative will not be one of Herring being pushed out by concerned moderates and negative nay-sayers. Despite the all-out effort by the Democrats to win back the State Senate, they are on hostile terrain and could still fall short. Should this happen, the political talking heads could point to the election as a sign that Virginia is still a tough, purple state, and that the VMI graduate and more moderate Ralph Northam would be a better candidate for Democrats going into 2017. The pressure would be on to unite the party and avoid a primary fight. Even though I swore off doing another series of diaries at Blue Virginia on past, present, and future trends in politics, I've been thinking a lot about where our Commonwealth stands.
Governor McAuliffee is ready to keep up the fight on Medicaid expansion in Virginia
, while also laying down the foundation for
a fight with the General Assembly over redistricting
. As we prepare to enter into 2015, here are some random, at times disjointed thoughts on Virginia's present and future.
1. On the expansion of Medicaid, the issue isn't just about what the Commonwealth will do for the least fortune among us. Thinking about a practical blank check from the federal government to do more today for struggling Virginians is a timely issue on the eve of Christmas. There is also an argument for asking why Virginia should be paying for the Affordable Care Act without receiving its full benefits.

But after the Supreme Court's ruling, Republican governors and legislatures in state after state rejected the expansion. Rejecting the Medicaid expansion, however, doesn't exempt a state from the taxes and spending cuts Obamacare uses to fund the Medicaid expansion. A September analysis from McClatchy estimated that "if the 23 states that have rejected expanding Medicaid under the 2010 health care law continue to do so for the next eight years, they'll pay $152 billion to extend the program in other states - while receiving nothing in return." That's a helluva gift from (mostly) red states to (mostly) blue ones.
In the next term, the Supreme Court will rule on the claim that the law does not allow for subsidies for health insurance plans purchased on the federal exchange. Depending on the ruling, the Republican Party's opposition to participating in the health care law will mean even fewer dollars going to Virginian families.
2. I haven't seen a detailed analysis of the Medicaid eligible population by House or Senate district, but the numbers I've seen based on localities indicate that this is not just a moral issue in 2015, but a political winner in areas like Prince William County.
3. Medicaid expansion links well to redistricting reform. While usually such insider baseball is not the stuff of political campaigns, it bolsters the imagine of the Republican Party standing opposed to progress and reform.
But if that's where we are in 2015, where are we going? Virginia is changing rapidly, and I think the great Yogi Berra's observations ring true. "You've got to be very careful if you don't know where you're going, because you might not get there."
What's the vision for Virginia Democrats not just in 2015, but long term? If you show up to vote with only your shiny new Virginia voter photo ID, you won't be allowed to vote
. Yep, that's right, despite the genius that is the Virginia General Assembly, a separate class of voters has been created; one that requires two forms of identification to vote.
I want to believe the Governor and the Attorney General can work this out and find the way to resolve it by issuing an executive order that requires the new photo IDs contain sufficient information to allow a voter to vote. As I discussed in an earlier post about this absolutely inane law, the code was crafted in an effort to suppress the vote through subtle intimidation. It isn't quite working out the way Republicans originally intended. The offending affirmation on the application for the ID appears to have been removed. But as of now, the new ID is insufficient to allow Virginia citizens their right to vote. They are also required to bring an item that shows they live at the address where they are registered. Of course, that is in the small print somewhere, someplace where it is not evident...until election day.
Though I am certain that appropriate scrutiny by federal authorities would invalidate such a requirement, that requirement is not stated in the code making this a fight that would probably carry on beyond this fall's elections. So despite my adamant opposition to this law, it is time to call upon Governor McAuliffe to make it less wrong. Issue an executive order that directs the new identification card contain sufficient information to allow one to vote. Operative word describing the identification card: "Voter;" NOT "photo."
Yes, this will increase the lifetime cost of the statute because some of these voters will move and will require a new ID. But that is the burden of poor legislation: a tax on our legislators' ignorance borne by us. Late Thursday night, 13 Feb:
A federal judge ruled the state of Virginia's ban on gay marriage unconstitutional, Attorney General Mark Herring announced via his Twitter account on Thursday.
*ALERT* Equality marches forward in VA: Federal judge declares state's same-sex marriage ban unconstitutional. Issues stay pending appeal.
https://twitter.com/AGMarkHerr...
I may be wrong about this but I think there is some kind of injunction in place that will keep the ban in place as appeals to this decision are heard. Still, this is good news.
If you have any Republican friends, don't stand to close to them in case their heads explode!!
Quotes from the ruling below.
While you must applaud the leadership on gift limitations imposed by the new Governor and Attorney General, they are largely symbolic. There are no specific penalties for policy violations. Only because this is an "at will" state are these enforceable. But what is a gift? Who is a friend?
As Bob McDonnell learned, you don't always know who your friends are. Thanks to an embarrassing amendment to the Virginia Constitution championed by Bob Marshall and his ilk, we don't even know when a spouse is a spouse (even though we really know). And while the order may have a chilling effect on corruption in the executive, for the legislature and judiciary it is business as usual.

...Travel that does not serve a "legitimate public purpose" falls under the cap, as do loans, lodging, meals, services, special discounts and entertainment unless it is a ticket to a Virginia school or government event.

Gifts from personal friends, private business relationships and family members are excluded from the cap. So are financial aid, invitations from an official or candidate to political events, tickets that go unused, gifts that are returned unused within 60 days, retirement gifts from government agencies, honorary degrees, awards from civic or religious groups and competition prizes. - as reported in the Washington Post
What is "legitimate?" A "scholarship" to attend an ALEC meeting? I have to tell you, someone who gives me, say, $100,000 is going to be my close personal friend and we are going to have whatever private business relationship they desire. As Richard Nixon once explained, you just can't place a value on some "gifts." I am somewhat amazed by the number of "under votes" which have been counted in the 2013 VA Attorney General's race. I always vote on a "paper" ballot because I want a paper trail. I've been lucky I've never lived anywhere where DRE machines were the only option.
It's obvious that the DRE or "touch screen" machines don't offer a paper trail and we can clearly see with DRE's in a recount, all we get are tapes re-run and their totals accepted as "recounted." There are few, if any, changes in a recount on this type of voting machine.
Before the November election our Committee sent out an email suggesting Democratic voters use the paper ballot or optical scan voting machines. We all knew the election was going to be close and if there were to be a recount, a paper ballot was the best choice of getting our votes counted.
What I didn't know then, however, was the propensity for the optical scan machines to kick out or not count the many votes we are now seeing being counted during the AG recount. After some discussion with election officials yesterday who know these machines, it is possible to count the "under votes" on election night or at the very least have them be counted during the Electoral Board canvasses. The optical scan machines simply need to be programmed differently. However, I'm told that would require a change in the law.
It is my understanding that all "write-in" votes are segregated from the other ballots in the optical scan machines. Each of those votes has to be recorded on the precinct level election paperwork and the person who received the vote has his/her name recorded. The optical scan machines could also be programmed to segregate any over or under votes in the same manner. They could then be forwarded to the electoral boards for review for a voter intent determination. By doing so, the "under votes" being counted yesterday and today could have been included in the certified results sent from each locality to the State Board of elections.
Wow! Talk about a total collapse; Virginia Republicans should start transferring money to local dog catcher races to try to hold onto power after next week's election. The
latest Washington Post poll
shows a blue tsunami coming down on the GOP. I've stopped worrying if Herring will win, he should, and have started asking just how high this tidal wave will go.
In 2005, Senator Creigh Deeds lost the race for Attorney General to then Delegate Bob McDonnell by just over 300 votes. It set McDonnell up for his run for Governor four years later, forcing Bill Bolling to step aside. Just minor changes to the outcome on election day in 2005 would have almost certainly produced a Deeds vs. Bolling match-up in 2009. Deeds may well have lost, but who knows how things would have developed for Virginia ...
Today, we may be facing a very similar fork in the political road. Republicans are going all in for State Senator Mark Obenshain of Harrisonburg. Should he win, it will almost guarantee that the 2017 Governor's race will be between Obenshain and Northam. Ben Tribbett has already expressed concerns about Ralph Northam as the Gubernatorial nominee in four years. In my opinion, choices are good and Virginia Democrats would do well to keep their options open.
Furthermore, if Obenshain wins, he'll have four years building a record to run on in 2017. Cuccinelli lost the race for Governor by being too extreme during his time in the AG's office, waging a war against science at the University of Virginia and prioritizing defending bans on sex in court. We can hope that Obenshain is that stupid, but we should fear him finding un-offensive issues like human trafficking, drugs, and defending the elderly that hide his conservatism from the public eye in 2017.
Without Obenshain, the Republicans will be in disarray in 2017, as the growing discontent expressed from Republicans like Bill Bolling and Tom Davis will be aired out in the open by more members during any nomination fight. The party could do some soul searching and come up with a moderate nominee in 2017, but more likely an effort to run a moderate will result in a bloody, brutal primary (or convention).
We need Mark Herring to win. How could that happen?
I was planning on turning to the Attorney General's race next, but for a number of reasons I'm going to look at the House of Delegates first.
In 2001, Democrats broke back into the Governor's Mansion in Richmond after eight years with Mark Warner trouncing Mark Earley. Along the way, Warner helped Richmond Mayor Tim Kaine win as Lt. Governor, but he couldn't get Donald McEachin over the finish line against Jerry Kilgore. More importantly, the Warner-Kaine victory came despite a Republican landslide at the House of Delegates level, mainly due to the new Republican gerrymandering. As Democrats look to sweep at least the top two spots in Virginia on November 5, how are their chances in the House of Delegates looking?
Under the new Republican-drawn lines, Obama won only 45 House of Delegates districts, despite his statewide victory. Tim Kaine won an additional six and was close in several more. Although McAuliffe could poll as high as 52%, the internal polling indicates that there will be some variance compared to Obama's similar statewide victory in 2012. Let's look at this regionally.