by Glen Besa Just when we thought that the General Assembly might look before it leaped into a questionable plastics recycling scheme (aka pyrolysis), the...
by Glen Besa, immediate past director of the Sierra Club's Virginia chapter I'm voting for Ralph Northam for a lot of reasons but not for...
by Dan Sullivan The good news first: our Governor set yesterday as the goal for ending veteran homelessness in Virginia; he declared a "functional end" in November....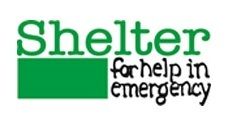 Yesterday,
Governor McAuliffe
and
Attorney General Herring
emphasized their commitment to taking guns out of the hands of dangerous domestic abusers. Delegate Scott Lingamfelter (R-Prince William County) immediately defended the rights of these violent offenders to bear arms. This underlines the importance of shelters. Reach out to yours this month.
Again this year, Charlottesville's Shelter for Help in Emergency will hold a free and open to the public Brown Bag Lunch Series at its Community Outreach Center. These presentations serve to highlight and reveal specific issues faced by domestic violence victims and their children. This year's sessions:
Wednesday, October 7th: Teen Dating Violence in LGBTQ Relationships
Wednesday, October 14th: Domestic Violence and Child Abuse
Wednesday, October 21st: When Domestic Violence and Homelessness Meet
Wednesday, October 28th: Telling their Story: A Survivor's Panel
Contact your local shelter to find out about events where you can show support for their service to the community and for the Governor's and Attorney General's efforts to protect the lives of victims after they escape their abusers. Invite your members of the General Assembly to attend. Donate if you can.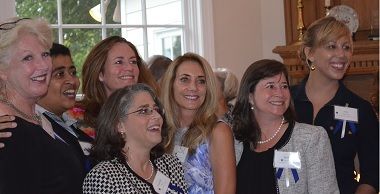 Dorothy left the Governor holding their children's backpacks on the evening before Richmond schools began classes, joining Delegate Dave Toscano (D-57th) at Linda Perriello's home and bringing attention to important initiatives and the women running for the Virginia House who support them. Chaos in the mansion?
Delegate Toscano introduced this Virginia First Lady who continues in the footsteps of her Democratic predecessors in the impressive tradition of competent leadership. The Perriello home was crammed with enthusiastic advocates of effective legislation and good government. Linda Perriello's grandchildren pitched in with the hosting even officially welcoming the First Lady with a bouquet as Linda circulated as best she could in a house almost bursting at the seams. There was also at least one caped Wonder Woman apprentice making an appearance.
Here is the thing about DMac: she takes every opportunity to pursue her personally held and informed rather than politically motivated agenda; one that includes improving the lives of every Virginian. Her rifts are not made of red meat mantras that rile and anger a constituency demanding to be pandered. She genuinely strives to guide her audience to consider solutions for 21st century challenges rather than harkening back to an era that no longer exists and trying to wish away contemporary problems that demand innovative approaches.
Toscano's introduction emphasized her efforts to ensure that every child in Virginia gets a nutritious meal each and every day. And he reminded us that Dorothy has been at the lead in the effort to make Virginia the most veteran friendly state in the Union ever since her husband's first run at elected office in 2009.
Though the clinic in Wise is Virginia's anchor, it is only one of four this year; even more in the future if Dr. Vicky Weiss has her way. This weekend's iteration drew attention for a drone demonstration but the primary purpose remained providing care to persons with limited access to health care.
The need is underlined by the flood of participants at every event. Here you see the very last open space in the parking area of the Wise County Fair Grounds being filled just as the gates opened yesterday for this weekend's clinic. The first arrival had been at around 2pm Wednesday, two days before. By 9pm Thursday there were some 800 staged with tickets in hand; at 4:30am Friday over 1,250. By noon the equivalent of about half the population of Wise had passed through the gates for care.
Remote Area Medical (RAM) was initiated by its founder, Stan Brock, to provide service to the world's inaccessible areas. Upon the realization that barriers to access are not just geographical, he began delivery of care to rural and underserved populations in the United States; eventually into urban centers. Now more than 90% of RAM operations are within the United States.
RAM of Virginia was launched in April 2014 on the steps of the state's Capitol Building to alleviate the growing need of affordable health care for thousands of underserved Virginians. Headed by Dr. Victoria Molnar Weiss, the affiliate hopes to expand its operations to host many mobile clinics throughout the state yearly.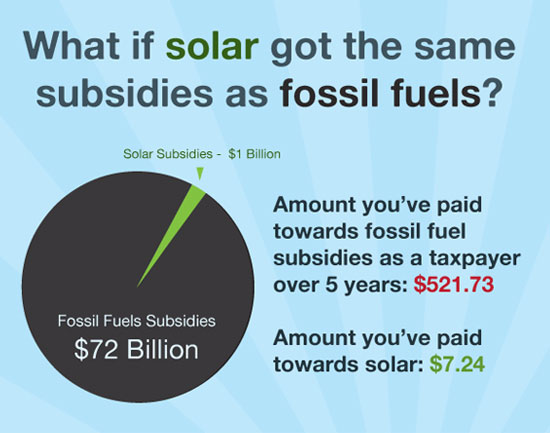 Governor Terry McAuliffe has vetoed the two bills that would have extended Virginia's coal subsidies through 2019. It's a laudable act of fiscal responsibility, and surely no more than Virginia taxpayers had a right to expect in a time of tight state budgets. And yet it was also an act of courage in a coal state where mining companies have had far too much political power for far too long.
We would hope legislators would now focus on working with the Administration to help southwest Virginia communities shift away from their unhealthy dependence on coal mining and instead develop new, cleaner industries. The tens of millions of dollars that have been spent annually on coal subsidies could be much better directed to job diversification efforts. Unfortunately, legislators representing coal companies-that is to say, coal counties-have already vowed to reintroduce bills next year to keep the taxpayer largesse flowing. They have time; the subsidies won't actually expire until January 1, 2017.
It's been 20 years since Virginia began subsidizing coal mining via these two tax credits, bleeding the state treasury of more than $500 million in all. And it's been three years since the Joint Legislative Audit and Review Committee (JLARC) issued a critique of the various Virginia tax credits that included an especially harsh assessment of the handouts to coal companies. Yet instead of canceling the credits in light of the report, the General Assembly promptly extended them. Even Governor McAuliffe didn't actually try to end them completely this year. Legislators rejected his efforts simply to scale them back, leading to this veto.
So if we didn't get jobs for our $500 million, what did we gat? Most of the money has gone to enrich coal companies, but a portion went to fund the Virginia Coalfields Economic Development Authority (VACEDA). VACEDA's board includes coal executives, a fact which has served to intensify rather than lessen coal's hold on the area.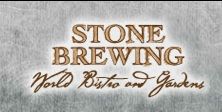 Governor McAuliffe, stung by legislative setbacks that he foresaw when he campaigned saying that he didn't want to be Governor if he faced a veto-proof General Assembly, is going to his advertised strong suit: jobs. It's a gamble. And he's playing a high profile hand with Stone Brewing.
"I've got to tell you, I'm excited. I have worked this like a dog." - Governor McAuliffe
Stone Brewing wants to expand East Coast sales. A brewery located on our side of the Mississippi expands presence and reduces shipping costs. The potential sites for the new brewery have been narrowed to Ohio and Virginia. Each state has its own transportation advantages with Ohio arguably better situated. But only Virginia allows sales of Stone Brewing's higher alcohol by volume (ABV) content brews.
There is something of an irony here. The competition is between Ohio and its Republican Governor, John Kasich and Virginia and our Democratic Governor. But it is Ohio's Republican legislature that stands in the way of Ohio's successful courtship of this employment plum.
"Stone Brewing expects to invest up to $60 million in its east coast brewery which will include a restaurant and retail area. The company anticipates 375 jobs would be created over 5 years." - WOSU Public Media
Last December, Ohio state Democratic Representative Dan Ramos introduced a bill that would adjust the allowed ABV content, removing that obstruction, if it really is one, from consideration. It had bipartisan support and an almost equal number of the 21 cosponsors from each party. But this will be familiar to Virginians: Ramos's House Bill (HB) 391 went to committee where it has since languished.
From what Stone Brewing has announced about the decision to locate, one can deduce that Ohio is the preferred location. The anticipated announcement allows time for Ohio legislative action on HB 391 but action has been slow coming. For once a Republican legislature may offer Governor McAuliffe an advantage. Sadly it isn't Virginia's.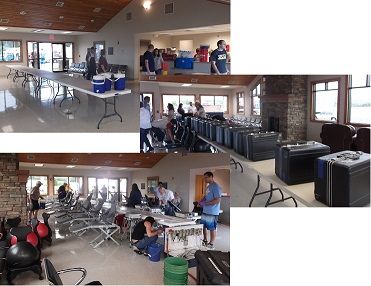 There's always a story behind the story and sometimes one belies the other.
Remote Area Medical (RAM)
is a godsend; make no mistake about it. But like any private sector organization, the transparency or accountability we demand from government is not always evident. Today's "conservatives" would never acknowledge that.
Watching and taking part in the transformation of a rural air terminal into expeditionary specialty clinics, dental and vision, is not an immersion in military precision. It almost can't be when much of the labor is borrowed. The effort resulting when organization is flattened results in stove-piping. The raw volunteers care about pitching in and recognize the limits of their ability to contribute to technical assembly of the equipment. There are enough seasoned volunteers that as long as the boxes and bags are lined up at their assigned places, they can readily and efficiently assemble and order materials; in their areas. The lack of organization and efficiency among the unguided volunteers is more than compensated for by their numbers and camaraderie. From pitching tents (probably the most organized effort), to setting up tables and chairs, to moving crates and boxes, the unbridled activity ends in mission accomplishment.
This is at the tactical delivery end. Strategically there is always another view that is masked by the appearance if not the reality of good intentions. My father had no time for the American Red Cross. After raging battles on isolated Pacific islands during World War II, the Red Cross sold donuts to the Marines and sailors ashore; the Salvation Army was there handing out goods gratis. Guess which organization he favored. My wife cannot turn down a request for a donation from Saint Jude's in Memphis despite having no clue who Danny Thomas was; it's those children. On the other hand, when I see anyone collecting donations to benefit our military service members or veterans, I challenge their credentials on the spot. I wasn't as discerning with RAM until I saw the DC-47 (a WWII DC-3 configuration) touch down in Lee County. After all, RAM had been endorsed via association by both of Virginia's United States Senators, our current Governor, and General Assembly members from both sides of the aisle.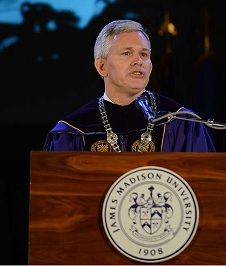 This morning
the Governor will visit a farm
just south of the James Madison University (JMU) campus. While farming best practices are admirable, the safety of students on campus, neglected by the JMU administration in Sarah Butters' sexual assault case, screams for immediate attention. President Alger deserves a wakeup call.
On Alger's campus a student may participate in a gang sexual assault of a fellow student, videotape it, publish it on the internet, be accused by the victim then escape any substantive punishment. Following the revelations about JMU's bumbling enforcement of its own sexual assault policies, the University President, Jonathan R. Alger, withdrew to his comfort zone: acting as his own lawyer rather than campus leader. What was his reaction to McAuliffe's formation of a task force to combat sexual violence at Virginia colleges?

"For all of us, this is a time to come together, to share best practices, to make clear that we all take this issue very seriously," said Jonathan R. Alger, president of James Madison University. He said the freshmen now gathering at the school in Harrisonburg are getting the message that they must not be bystanders to sexual assault. - Washington Post
Best practices? Seriously? The message?