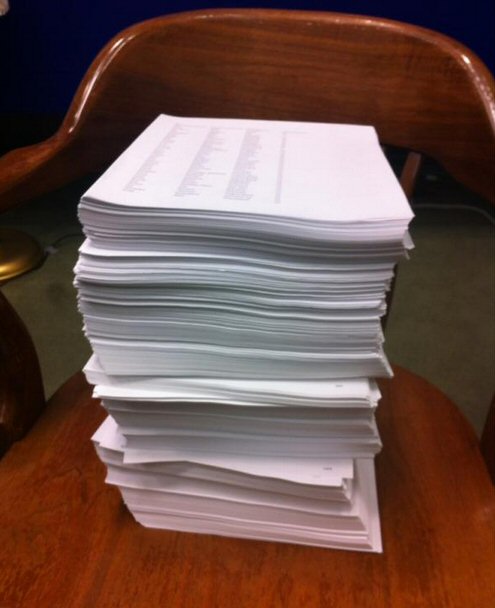 See Progress Virginia's press release below. Great work, guys, now if only the Democratic establishment could figure out how to do grassroots/netroots activism.
Advocates for women's health to deliver over 30,0000 petitions opposing personhood and mandatory ultrasound bills

Richmond, VA – A coalition of grassroots organizations supporting women's health will deliver thousands of petitions Wednesday morning to Virginia lawmakers opposing bills that insert the government into women's personal, private medical decisions. Virginians from across the Commonwealth have expressed their disappointment and outrage at bills including HB 1 ("personhood" bill), which defines a fertilized egg as a person and could outlaw abortion under all circumstances and restrict women's access to birth control, and HB 462 and SB 484, which would force the vast majority of women seeking to terminate their pregnancies to submit to a transvaginal ultrasound whether or not she wants one.

Who: Grassroots organizations supporting women's health, including ProgressVA, Planned Parenthood Advocates of Virginia, NARAL Pro-Choice Virginia, and Virginia New Majority.

What: Press conference and delivery of petitions to State Senators and Governor McDonnell. The total number of signatures will be announced at the press conference.

When: 10 am, Wednesday, February 22nd

Where: House Briefing Room, General Assembly Building

Why: Because instead of focusing on Virginians' economic, education, and transportation priorities, conservative, anti-choice legislators are pushing an extreme agenda that seeks to restrict women's access to safe, legal, affordable health care including birth control and criminalize reproductive health decisions. Virginians have had enough.