The video (see below) was shown at a memorial service for Joe Montano, attended yesterday by several hundred people (I'm bummed I couldn't make it), at St. Pius X School Norfolk VA. Rest in peace to a great Democrat, organizer, activist and friend to so many – you will NOT be forgotten! For more thoughts, photos and tributes to Joe Montano, see here.
Also, as Yasmine Taeb – who attended the memorial service – wrote: "We said goodbye to our dear friend Joe Montano today. There was a lot of crying, hugging, laughing, and even dancing as we celebrated Joe. Hundreds gathered to say goodbye to this gem from our community who was always there to lend a helping hand, had an unforgettable smile, and who always went out of his way to bring all of our communities together. Friends and colleagues from all walks of life and from across the country came to say goodbye to our dear Joe. You've made an enormous impact on so many lives, my friend, and it's been an honor and a privilege to have your friendship. #livelikeJoe"
Photo by Yasmine Taeb.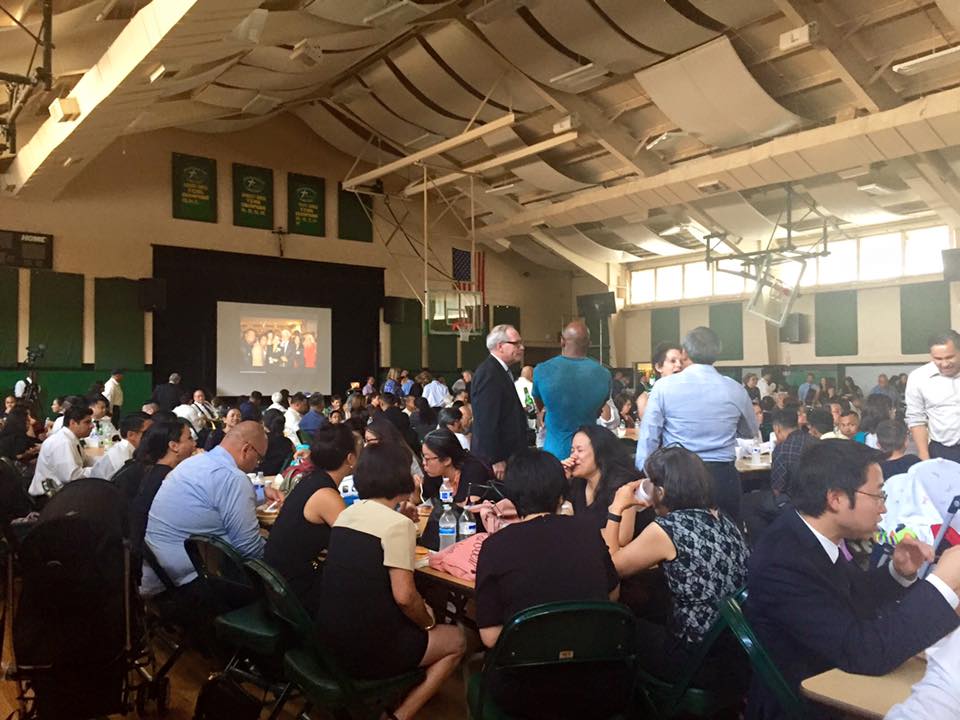 Last two photos by Fairfax County Supervisor Jeff McKay.